(07/09/11)
If you have been following us on twitface, you might have noticed that I've been doing fun tastings/pairings/cuppings with some folks at Northern Colorado's Odell Brewing Company, mainly Linsey Cornish one of the brewers who works on their weekly Firkin project. I was really excited to try to do a coffee beer with Odell for a multitude of reasons: 1. Odell makes some really fantastic beers, 2. Specialty coffee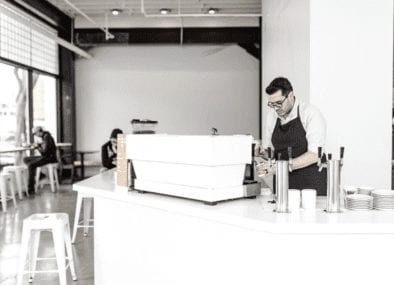 Specialty coffee was a term devised to mean higher levels of green coffee quality than average "industrial coffee" or "commercial coffee". At this point, the term is of limited use, since every multi-national coffee broker has a lot to learn from the Craft Beer industry and we share a common audience (or would very much like to share their audience), and 3. I was really impressed with a beer that they had done in a firkin earlier that had both coffee and vanilla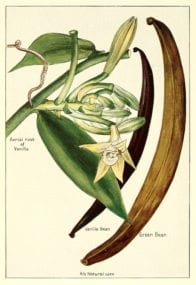 Vanilla notes in coffee are often related to caramelization notes, as butter and vanilla can be found in flavors and aromatics of roast reactions from reducing of sugars. in a medium bodied amber ale (not a porter or stout). I would normally be scared off not just by the coffee beer idea that so often results in heavy dark roasted coffee flavors but also by the fact that vanilla can so easily be an overwhelming flavor additive. I was pleasantly surprised by the marriage of all of the flavors. It wasn't even so much about balanceSuggests a harmony and proportion of qualities, and implies mildness since no one quality dominates.: Balance is both an obvious and slippery taste term. It implies a harmony and proportion of qualities, and perhaps a, but about each element melding with the next in order to end up somewhere new. I knew that I could present them with some coffees with really interesting characteristics that they would consider with an open mind. We're still working on where we'll end up, but right now it's looking like we'll probably do a new firkin each month or every couple of months and see how that goes. We've already come up with some excellent combinations; some that push sweetnessSweetness is an important positive quality in fine coffees, and is one of five basic tastes: Sour, Sweet, Salty, Bitter, Savory (Umami). In coffee, sweetness is a highly desirable quality, and the green bean has, some that push more floral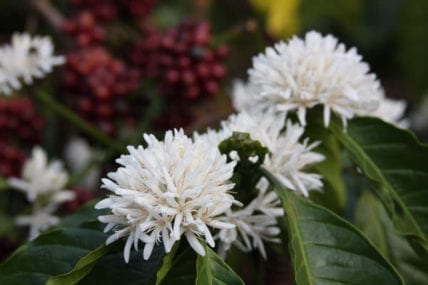 Floral notes in coffee exemplify the connection between taste and smell. Describing the taste of a specific flower is near impossible...we always default to "it tastes like it smells" which, admittedly, isn't the most helpful.  elements, and some that push more tropical elements. It's been truly refreshing and I promise that I'll keep you all posted, the first batch should be just around the corner.
In the meantime, we've just launched a new washed coffee from Ethiopia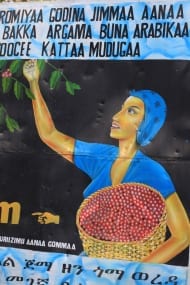 Ethiopia is the birthplace of coffee: it is in the forests of the Kaffa region that coffee arabica grew wild. Coffee is "Bun" or "Buna" in Ethiopia, so Coffee Bean is quite possibly a poor, the Guji Shakiso.
http://www.coffeeshrub.com/shrub/coffee/ethiopia-guji-shakiso
"Those floral jasmine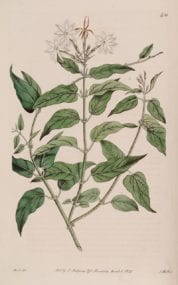 A very positive and intensely floral quality in coffee, usually with a strong aromatic component, reminiscent of jasmine flower or tea. There are many forms of jasmine; the common flowering vines, teas, potpourri, etc. Jasmine tea notes and spice accent are so clear in the cup. Along with a bracing lemony acidity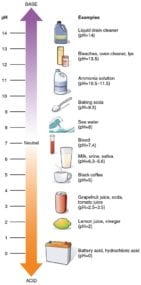 Acidity is a positive flavor attribute in coffee, also referred to as brightness or liveliness. It adds a brilliance to the cup, whereas low acid coffees can seem flat. Acidity can sound unattractive. People may, they provide the high toned piquantMeaning pleasantly pungent or zesty in taste, spicy, provocative, sapid. character for this coffee, particularly in the lighter roast levels. The first time I cupped the arrival sample, my taste impression coalesced under one term; "Gingerbread." It perfectly described the spicy sweetness, underpinned by honeyIn coffee, honey-like sweetness is often found, but we use terms such as refined honey (highly filtered and processed) as opposed to raw honey rustic honey sweetness. This form of sweetness is largely a dynamic and caramelized sugar. While the cup has a distinct sweetness, it is restrainedA descriptive term I use to communicate a well-structured, classic, clean flavor profile from a wet-processed coffee. This would be in opposition to coffees with exotic character, flamboyant and "loud", a fruity dry process coffee,, not a full, round sweetness. In fact it seems moderated by bergamotBergamot Orange is the size of an orange, with a yellow color similar to a lemon, and has a pleasant fragrance. The juice tastes less sour than lemon, but more bitter than grapefruit.: Bergamot orange citrus, as with the slightly bracing, tannin tea-likeA term used to describe coffees with light, tannic, slighly astringent mouthfeel and tea aromatics. We find it in some Rwandan flavor profiles, among others. notes of Earl Grey. The bodyAssociated with and sensed by mouthfeel, body is sense of weight and thickness of the brew, caused by the percentage of soluble solids in the cup, including all organic compounds that are extracted from brewing is fairly light and increases as the cup cools, with a waxy mouthfeelHow a coffee feels in the mouth or its apparent texture, a tactile sensation : A major component in the flavor profile of a coffee, it is a tactile sensation in the mouth used in and a suggestion of walnut oil. It's a very aromatic, delicate and distinct cup."
You know how I like pairings and combinations, and this coffee next to the Moplaco makes for a real study in lemon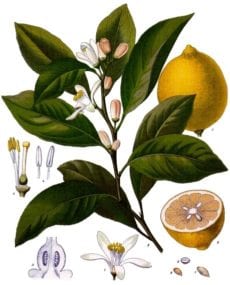 Lemon notes, as well as other related citrusy flavors or acidities, are prized in coffee. These usually express themselves as a bright accent in the cup, or aromatic citrus aspects, but not as blunt sourness. and gingerbread. I could see these flavors working nicely in a saison…