(12/10/11)
The end of 2011 is hurtling towards us like a doomsday meteor, and as is what happens every year I'm reminded of some of my favorite coffees to cup/drink/roast from the last year. One of the exciting parts of the coffee trade is that the most amazing coffee experiences are fleeting and of the moment. We don't have "vintage" in the sense that we can go back and taste a coffee from a particular year, but one of the features of Coffee Shrub and Sweet Maria's that I appreciate immensely is the archive section. We can go back and remember these coffees, and the memory of taste and aroma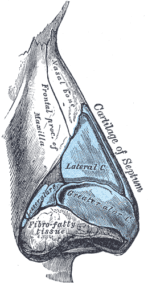 Aroma refers to sensations perceived by the olfactory bulb and conveyed to the brain; whether through the nose or "retro-nasally": The aromatics of a coffee greatly influence its flavor profile and come from the perception is one of the most evocative. So here's my top 5 coffees of the last year, it would be oh so swell if any of you wanted to also share your top 5's, they can be shrub or otherwise. By the by, these are listed in no particular order as I liked each coffee for their own particular reasons, and since it's the year end list I'm allowing myself to get crazy with the descriptions.
ColombiaColombian coffee is highly marketed and widely available in the US. They have been largely successful at equating the name Colombian Coffee with "Good" Coffee. This is half-true. Colombian can be very balanced, with good Tolima Florestales – Maximino Gutierrez
http://www.coffeeshrub.com/shrub/coffee/colombia-tolima-florestales-maxi…
Each and every lot of this coffee that comes in is just so vivid and exciting. I've never put this coffee (from any crop) in front of someone without their eyes growing two sizes bigger. I get a big goofy smile when I think about this coffee, it's just so versatile in so many different brew methods and roasts up like a dream. One of the sweetest roast aromas ever, and just so beautifully even.
Honduras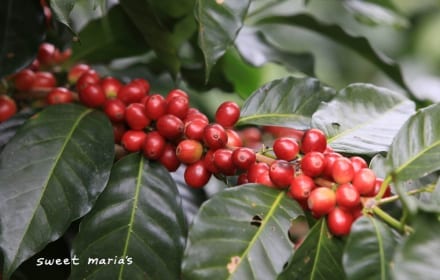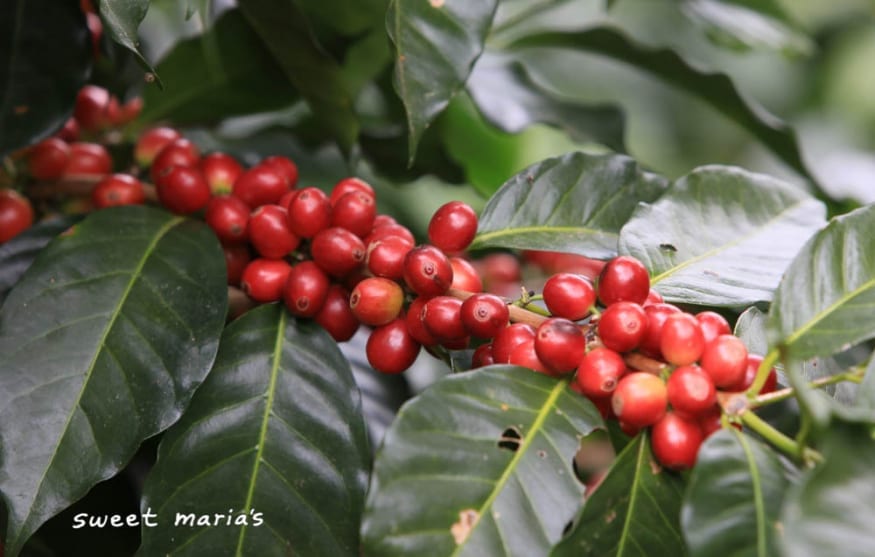 Honduran coffee was absent from the top ranks of the Specialty market, but that has changed. It has all the environmental factors on its side: soil, altitude, climate. All it's neighbors have sophisticated coffee production: Beneficio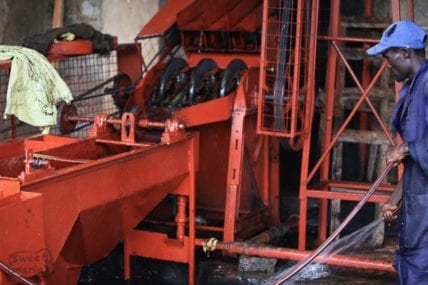 In Kenya, a "Factory" is actually a coffee wet mill (called a washing station in other parts of Africa) where the fresh cherry is brought for wet-processing. It is called a wet mill usually, and San Vicente
http://www.coffeeshrub.com/shrub/coffee/honduras-beneficio-san-vicente
So great to see this coffee from Honduras this year. This is a cup profile that you would see in the Hondo COE that just never made it here to the US for whatever reason. I tasted a few different coffees from this area/mill this year and was super impressed at the preparationPreparation refers to the dry-milling steps of preparing coffee for export: hulling, grading, classifying, sorting.: Preparation refers to the dry-milling steps of preparing coffee for export: hulling, grading, classifying, sorting. Sorting means using density sorters and the the way the cup maintained it's quality well in to the fall. You keep hearing that big things are coming for Honduran coffee, and if this is any indication then I'm super ready. This was just a really lovely cup of coffee.
KenyaKenya is the East African powerhouse of the coffee world. Both in the cup, and the way they run their trade, everything is topnotch.: Kenya is the East African powerhouse of the coffee world. Both Nyeri AA Kangocho Coop
http://www.coffeeshrub.com/shrub/coffee/kenya-nyeri-aa-kangocho-coop
Everything I want in a Kenya. A jewel of a coffee amidst some really stellar coffees that came through the SM/CS system this year. The only other Kenya that totally matched it or beat it in my mind this year was the Kenya Nyeri Ngunguru AB (http://www.sweetmarias.com/coffee.africa.kenya.php?source=side). So, I'm counting these two together. Vibrant and sparkling and balanced. These are the coffees that come across the table that make you think that maybe you know what lasers taste like, or if deep red and purple neon bled into each other and tasted how you imagined they could taste. I like coffee
Nicaragua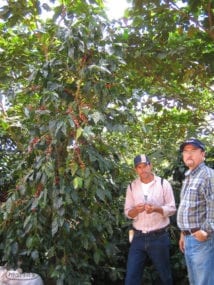 Nicaraguan coffees from the Segovia, Jinotega, Ocotal and Matagalpa regions are nice balanced cups. They often possess interesting cup character along with body and balance, outperforming many other balanced Central American and South American high-grown Mozonte – Un Regalo de Dios Maragoype
http://www.coffeeshrub.com/shrub/coffee/nicaragua-mozonte-un-regalo-de-d…
This coffee might have been the fastest one out the door of any shrub offering before. And with good reason. It was an exotic profile right at the right time. Tons of complexThe co-presence of many aroma and flavor attributes, with multiple layers. A general impression of a coffee, similar to judgments such as "balanced" or "structured" sugar sweetnessSweetness is an important positive quality in fine coffees, and is one of five basic tastes: Sour, Sweet, Salty, Bitter, Savory (Umami). In coffee, sweetness is a highly desirable quality, and the green bean has, and pungentRefers to an aggressive, intense aroma or flavor, often related to spices (pepper) or roast tastes. Pungent foods are often called "spicy", meaning a sharp or biting character, but not unpleasant. Bittersweet tangy roast flavors in it's rich floral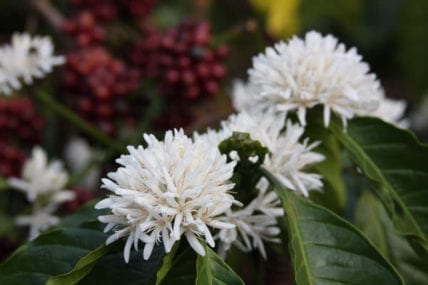 Floral notes in coffee exemplify the connection between taste and smell. Describing the taste of a specific flower is near impossible...we always default to "it tastes like it smells" which, admittedly, isn't the most helpful.  fruitiness. This was like folding pink and orange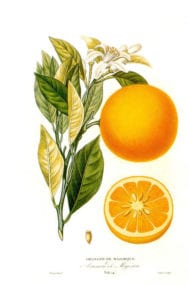 Orange aromatics and flavors are prized in coffee, whether they take the form of sweet orange flesh and pulp, or orange peel. Orange flavors or aromatics can range in degrees of ripeness, which also involves play-doh into eachother and then cracking the egg open to find a glowing deep crimson core.
El SalvadorEl Salvador coffee had an undeservingly poor reputation for years, marred mostly by the inability to deliver coffee of high quality in an unstable political climate. Unfortunately, agriculture is the first to suffer in revolution, Finca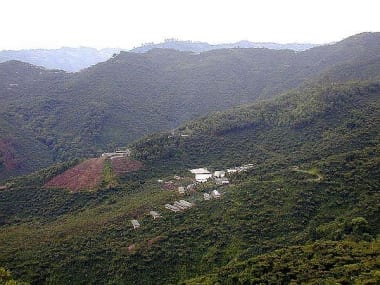 Spanish 101: Finca is the Spanish word for farm. Sometimes the term Hacienda is used to imply an Estate, which would mean the farm has its own wet-mill. A Finca does not necessarily have a Manzano, 3 Way ProcessingThe removal of the cherry and parchment from the coffee seed.: Coffee is either wet-processed (also called washed or wet-milled) or dry-processed (also called wild, natural or natural dry, and we abbreviate it DP sometimes). Experiment
http://www.coffeeshrub.com/shrub/coffee/el-salvador-finca-manzano-3-way-…
What can I say about Emilio and this coffee? So much went into putting this together this year and every end. Was so amazing to be there while it was picked and processed, and then watch people roast it and cup it at the Roasters Guild Retreat and elsewhere and just have their eyes opened to the possibilities presented. One of my favorite moments of the year was watching Emilio do his presentation at the Retreat and to see the reaction from roasters, importers, but mostly other coffee producers. Yes, of course I have a different sort of attachment to these coffees, but even in the cup I just can't stress how unique it is to be able to see this variance under so much control. I really loved the way it helped small roasters make connections to coffee farming and processing, and presented itself in a way that made that instantly translatable to their customers. A truly unique opportunity.
Now, that's 5 and I haven't even talked about the stellar offerings that have come through from Ethiopia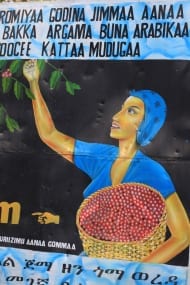 Ethiopia is the birthplace of coffee: it is in the forests of the Kaffa region that coffee arabica grew wild. Coffee is "Bun" or "Buna" in Ethiopia, so Coffee Bean is quite possibly a poor, or even the GuatemalaGuatemalan coffee is considered a top quality coffee producer in Central America. Due to our proximity to Guatemala, some of the nicest coffees from this origin come to the United States. : Guatemalan growing regions Antigua Red BourbonA coffee cultivar; a cross between Typica and Bourbon, originally grown in Brazil: Mundo Novo is a commercial coffee cultivar; a natural hybrid between "Sumatra" and Red Bourbon, originally grown in Brazil. It was developed which might be the most perfectly balanced cup that I can remember, so all in all it has been an amazing year! I want to thank all of the producers, mills, exporting and importing partners, all of the roasters out there in shrub land, Josh Housh and the crew at Sweet Maria's in Oakland, and I want to say an embarrassingly gushy thanks to Maria and Tom for the opportunity to have this amazing coffee trek each year.
ces