The Indonesian island of Java is an important coffee source for us. Here's a video of coffee mill visits and other wackiness.
Here's some video clips from a trip Thompson made to the Java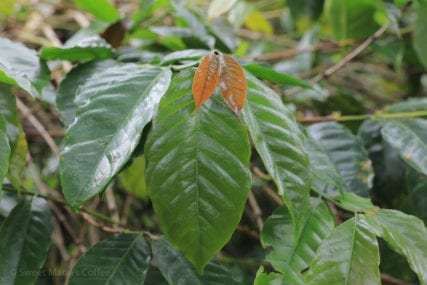 There are several types of Abyssinia, but they are not from Ethiopia but rather Indonesia. Abyssinia 3 = AB3. PJS Cramer, a Dutch plant researcher, introduced this variety in 1928,... ...more island regions in West Java (Java Sunda) and Central Java too. This was a 2019 trip to Java was to check out arabicaArabica refers to Coffea Arabica, the taxonomic species name of the genus responsible for around 75% of the worlds commercial coffee crop.: Arabica refers to Coffea Arabica, the... ...more, mainly with a visit to our supplier mill, and robusta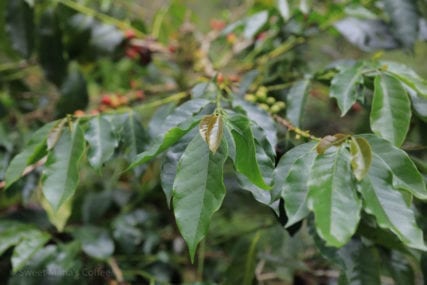 Ateng is a common name for Catimor coffees widely planted in Sumatra and other Indonesia isles.: Ateng, with several subtypes, is a common name for Catimor coffees widely... ...more sources in Central Java. I had not visited Central Java before before.
Much of this is a conversation with Wildan at the Frinsa dry millA facility that accepts dried coffee cherry and mechanically separates the coffee bean from the dried fruit and parchment layer. The facility can be highly mechanized, as in... ...more. We talk processingThe removal of the cherry and parchment from the coffee seed.: Coffee is either wet-processed (also called washed or wet-milled) or dry-processed (also called wild, natural or natural... ...more with Wildan, who is very knowledgeable … it turns out he knows a lot about potatoes too, which he studied at UC Davis not far from us in Oakland California.
The audio is not great in my video at some times … sorry!
Also, there is a lot of non-coffee stuff in this video , especially at the beginning and end… I just thought it was interesting and fun. FYI
Also see our related video of FloresFlores is an Indonesian island, and as a coffee bears more resemblance to the coffees of Timor-Leste, New Guinea and Java than to the wet-hulled coffees of Sumatra... ...more coffee coop visits: Flores Indonesia Coffee Supplier Visits