I cupped the auction samples for the Tuesday auction of PanamaPanama coffee ranges from medium quality lower altitude farms to those at 1600 - 1800 meters centered in the area of Boquete in the Chirqui district near the border with Costa Rica. Some farms feature Esmeralda Especial, their GeshaGesha is a long-bean Ethiopia selection with unique cup character.: Gesha (often wishfully misspelled as Geisha) is a long-bean Ethiopia cultivar selection with unique cup character. It is most famously grown on the Jaramillo plot (or Geisha as everyone else writes it) lot selections. I guess being the most celebrated coffee of a celebrated cultivar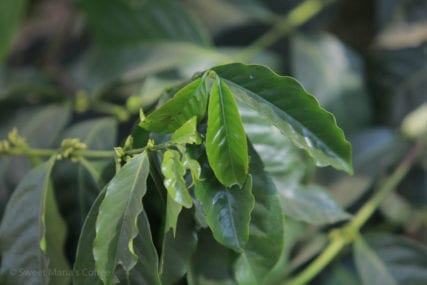 USDA is (obviously) the United States Department of Agriculture. USDA also had coffee plant breeding programs in the past and one variety they distributed to Indonesia and was widely planted is called USDA  (sounds like  has its downside, and it's easy to take shots at Esmeralda Gesha when it isn't anything but a 95+ point coffee.
But the lots this year showed the full range of qualities, which oddly ended up ranked in order from lot 1 to 7 as they are in the auction. 1-4 lots are solid coffees, 5-7 are second tier… well, 7 is maybe even third tier Gesha with muddled character. But it begs the question; how good is great Gesha and how good is average, lower-grown Gesha. It's a question that came up often at the Best of Panama competition (see my video listed below). Do we compare Gesha only to itself, where the lower grown lots suffer in scores, or globally to all other coffees, where even the lower grown lots score well, be they a bit murky and ill-defined in cup character? Should we compare them to fine washed Ethiopia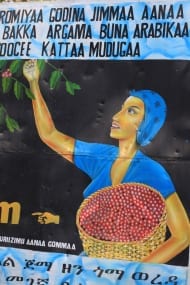 Ethiopia is the birthplace of coffee: it is in the forests of the Kaffa region that coffee arabica grew wild. Coffee is "Bun" or "Buna" in Ethiopia, so Coffee Bean is quite possibly a poor coffees, which bear some resemblance in terms of flavor (jasmine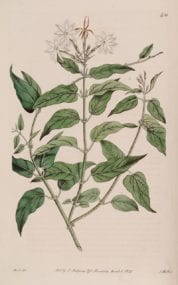 A very positive and intensely floral quality in coffee, usually with a strong aromatic component, reminiscent of jasmine flower or tea. There are many forms of jasmine; the common flowering vines, teas, potpourri, etc. Jasmine, berry, bergamont, light bodyAssociated with and sensed by mouthfeel, body is sense of weight and thickness of the brew, caused by the percentage of soluble solids in the cup, including all organic compounds that are extracted from brewing, etc)? And this leads to the question of how to price Gesha. Is it 3x better than a great Yirgacheffe, and therefore deserving triple the price? How should a mediocre Gesha be priced, when it is still a very interesting cup … and doesn't that price encourage everyone to plant this type, even when they have no hope of growing great Gesha? And how will it be priced in the future when everybody and their uncle grows it? (They already do – wait a couple years for all this Gesha to come into production!)
Did anyone else see the NY Times article about the P'ur Tea price bubble in China and think not a little about the Gesha bubble? All I can say is that the 95+ point Gesha of last year does not exist, I believe, in the small harvest of this crop. Sure, the Esmeralda is great, but is it like the #2 lot in last years auction, or the #3 peaberry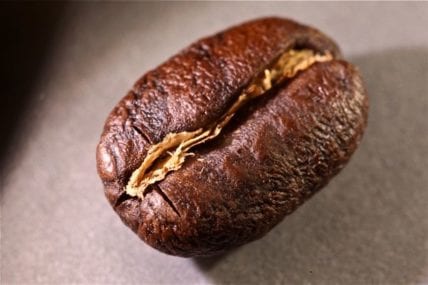 The Spanish-language term for Peaberry is the same for "snail". See Peaberry for more information on the single bean fruit of the coffee tree. A peaberry is the rounded singular seed found in the coffee? Wasn't the #6 lot we offered at around $10 last season still a really nice cup, be it not the best Gesha ever? It gives me pause, since I am sitting here at home on the weekend trying to brew the #1 lot in the Tuesday auction, trying to get a great result in Vacuum pot, Aeropress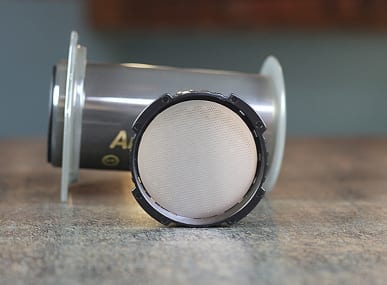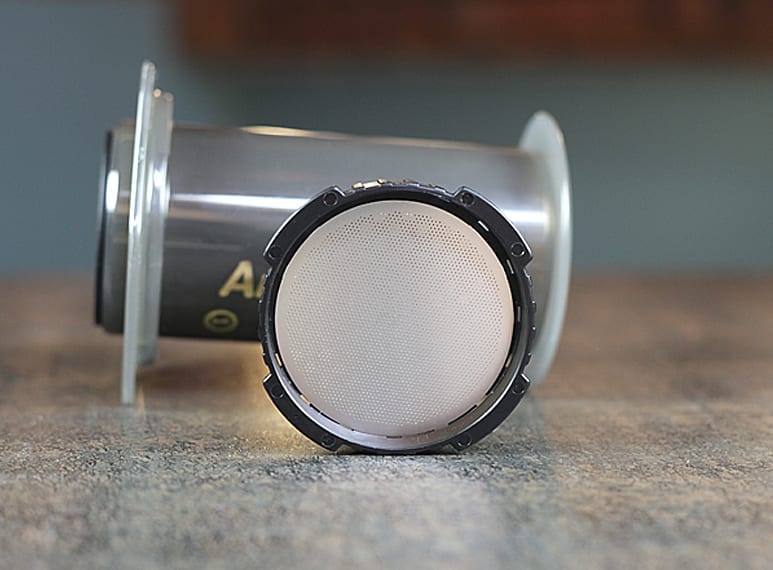 A portable coffee brewer that makes a unique dense brew, somewhat similar to an Americano.: The Aeropress looks like a giant syringe: coffee grounds are in the bottom, and when you depress the syringe it, Pour-over, and … well… it's a nice coffee, but not the 93.5 I gave it in my cupping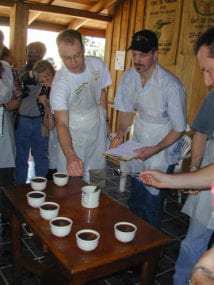 Cupping is a method of tasting coffee by steeping grounds in separate cups for discrete amounts of ground coffee, to reveal good flavors and defects to their fullest. It has formal elements and methodology in room Friday.
So it's not just about asking whether the marketplace should encourage this, should pay this, should endorse it. I am asking myself how I should behave as well, and what best serves our customers. I don't want to be part of any bubble, to wake up some morning and regret being involved in hype. I am not saying the Gesha phenomenon is that, but it's a good question that I need to ask myself, and I hope others do as well… I also think about phenomenal KenyaKenya is the East African powerhouse of the coffee world. Both in the cup, and the way they run their trade, everything is topnotch.: Kenya is the East African powerhouse of the coffee world. Both arrivals this week, which are just the tipof the iceberg. Kenya has a big crop and great qualities. We bought heavily, and at high prices. But "high" means coffees we will be offering at $6 or perhaps up to $7 per pound. And we still are offering vac-packed Esmeralda Gesha #2 from the last harvest at $125 per pound! That's what's on my mind this fine Saturday …