A look at wet-hulled rustic Sumatra coffees. Mandheling is more of a coffee "type" and Aceh is an actual region of coffee production.
SumatraIndonesians are available as a unique wet-hulled or dry-hulled (washed) coffees. Giling Basah is the name for the wet-hulling process in Bahasa language, and will have more body... ...more coffees are a grand exception in many ways. We would not accept the earthyEarthy is a flavor term with some ambivalence, used positively in some cases, negatively in others.: Sumatra coffees can have a positive earthy flavor, sometimes described as "wet... ...more tones, the low acidity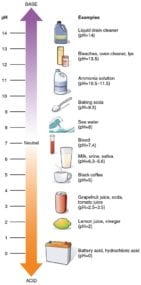 Acidity is a positive flavor attribute in coffee, also referred to as brightness or liveliness. It adds a brilliance to the cup, whereas low acid coffees can seem... ...more, or other exotic and rusticA general characterization of pleasantly "natural" flavors, less sophisticated and less refined, but appealing. : What is Rustic? This is a general term we came up with... Dried... ...more flavors from other origins, especially in wet-processed coffees. But in Sumatra coffee, flavors seen as defectIn coffee, a defect refers to specific preparation problems with the green coffee, or a flavor problem found in the cupping process. Bad seeds in the green coffee... ...more from other origins can be positive attributes! The unique flavors are due to the influence of the coffee varieties, the climate, and, last but not at all least, the processingThe removal of the cherry and parchment from the coffee seed.: Coffee is either wet-processed (also called washed or wet-milled) or dry-processed (also called wild, natural or natural... ...more method we call Wet-hull (or Giling Basah to locals).
Sumatra MandhelingA trade name used for wet-hulled Sumatra coffees. It is an area and a culture group as well (spelled Mandailing often) but there is not as much coffee... ...more / AcehThe northernmost district in SumatraL Aceh District is north of North Sumatra and produces some very classic Sumatra coffees. The center of coffee in Aceh is Lake Tawar... ...more PreparationPreparation refers to the dry-milling steps of preparing coffee for export: hulling, grading, classifying, sorting.: Preparation refers to the dry-milling steps of preparing coffee for export: hulling, grading,... ...more Notes: We don't have a whole lot of information on this particular coffee, thought it is from the Aceh (pronounced ah-cha) area in the North, from 1450-1600 meters. It's shows much of what we think of as "Sumatra" character – low acidity, molasses sugars, and complexThe co-presence of many aroma and flavor attributes, with multiple layers. A general impression of a coffee, similar to judgments such as "balanced" or "structured" ...more earth tones. Even as a "Grade 1" preparation there are still several defects, mostly chipped beans and bug holes. This is fairly common for Sumatra, and while it cups fine as-is, this is a good opportunity to test your coffee sortingCoffee is sorted by size, density, and color in its preparation for export.: Sorting refers to several steps performed in the preparation of coffee for export. Coffee is... ...more skills. It's also fun to roast two batches side-by-side – one sorted, one unsorted – and see how the elimination of defects affects the overall cup character.
This coffee shows layered chocolate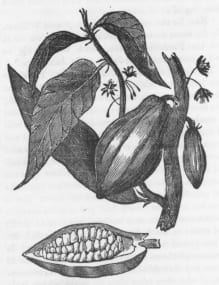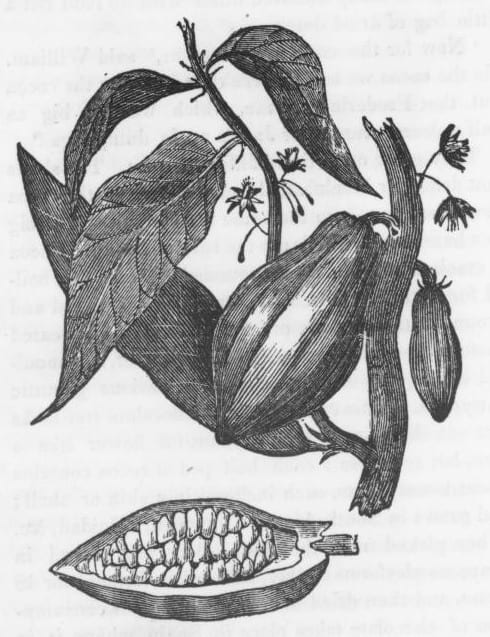 A general flavor or aroma term reminiscent of chocolate. But what type? Usually described with more specifics.: Chocolate is a broad, general flavor or aroma term reminiscent of... ...more roast tasteThe set of flavors that result from the degree-of-roast.: Roast Taste is a term we started to distinguish it from "Origin Flavor". We use the "roast taste" term... ...more coupled with pungentRefers to an aggressive, intense aroma or flavor, often related to spices (pepper) or roast tastes. Pungent foods are often called "spicy", meaning a sharp or biting character,... ...more molasses sweetnessSweetness is an important positive quality in fine coffees, and is one of five basic tastes: Sour, Sweet, Salty, Bitter, Savory (Umami). In coffee, sweetness is a highly... ...more. The finishSimilar to aftertaste, but it refers to the impression as the coffee leaves the palate. Aftertaste is the sensations gathered after the coffee has left the mouth. We... ...more has a slight dryness and bittersweetBittersweet is from the language of chocolate, and describes the co-presence of positive bittering compounds balanced by sweetness. It is directly related to caramelization, but has inputs from... ...more quality, reminiscent of Bakers Chocolate. HerbalA flavor descriptor in coffee reminiscent of herbs, usually meaning aromatic, savory, leafy dried herbs. Usually, more specific descriptions are given, whether is is a floral herb, or... ...more highlights that you might expect from Mandheling-Aceh coffee come up, mixed in with a sort of non-descript "fruitiness" as it cools. Acidity is very low too, which makes for a nice blend component or wild earth-toned single originSingle Origin refers to coffee from one location, in contrast to blended coffee. This term is particularly useful in discussing espresso, since most commercial espressos are made from... ...more espressoA small coffee beverage, about 20 ml, prepared on an espresso machine where pressurized hot water extracted through compressed coffee.: In its most stripped-down, basic form, this is... ...more.