10/5/2018
Here's the emailer that we sent on 10/5. If you want to subscribe, sign up on the bottom of our homepage.
KenyaKenya is the East African powerhouse of the coffee world. Both in the cup, and the way they run their trade, everything is topnotch.: Kenya is the East... ...more Kiambu Japem AB – Citric acidity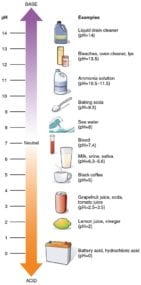 Acidity is a positive flavor attribute in coffee, also referred to as brightness or liveliness. It adds a brilliance to the cup, whereas low acid coffees can seem... ...more at City and City+City+ roast is an ideal roast level that occurs roughly between 425 and 435 degrees Fahrenheit in many coffee roasters with a responsive bean probe where First Crack... ...more, a dried citrus peel and cardamom aroma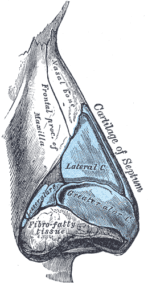 Aroma refers to sensations perceived by the olfactory bulb and conveyed to the brain; whether through the nose or "retro-nasally": The aromatics of a coffee greatly influence its... ...more, notes of orange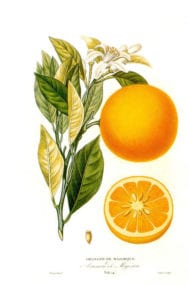 Orange aromatics and flavors are prized in coffee, whether they take the form of sweet orange flesh and pulp, or orange peel. Orange flavors or aromatics can range... ...more marmalade, lychee, and dried papaya. Toasted graham and aromatic wood finishSimilar to aftertaste, but it refers to the impression as the coffee leaves the palate. Aftertaste is the sensations gathered after the coffee has left the mouth. We... ...more.
Kenya Kiambu Mandela EstateA "coffee estate" is used to imply a farm that has its own processing facility, a wet-mill. In Spanish this is called an Hacienda. A Finca (farm) does... ...more PeaberryA peaberry is a green coffee "bean" that has a rounded form: Coffee is the dried seed from the fruit of a flowering tree - each fruit having... ...more – A top tier Kenya, citrus and brown sugar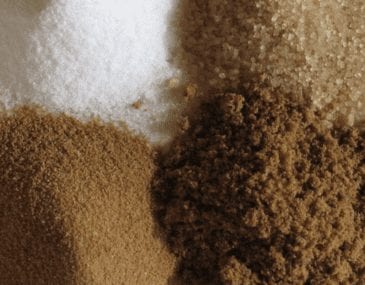 Brown sugar is a type of sweetness found in coffee ...a sweetness characterized by a hint of molasses, yet quite refined as well. Since Brown sugar of the... ...more aromatics, Meyer lemon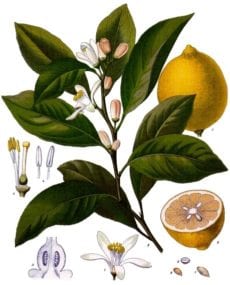 Lemon notes, as well as other related citrusy flavors or acidities, are prized in coffee. These usually express themselves as a bright accent in the cup, or aromatic... ...more florals, orange juice, black currant, and cherimoy. Acidic impressions are like black tea with lemon juice, and blueberry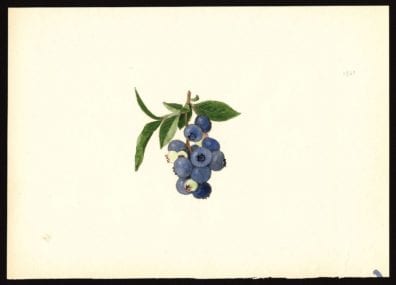 Blueberry flavors in coffee take different forms. Dried blueberry was something we first encountered in natural Harar coffee from Ethiopia. It seemed to be most potent in fresh... ...more skins.
MexicoMexican coffee originates from South-central to Southern regions of the country. For that reason, coffees from Coatepec and Veracruz are much different from Oaxacan Plumas, which are in... ...more FTOFTO is shorthand for a coffee that is certified as both Fair Trade and Organic. ...more Vega del Rosario Don Rolfi – Sweet aspects of sucanat and date sugar, with fruitedIn some coffee taster's lexicon, "fruity" means the coffee is tainted with fruit, and "fruited" means a coffee is graced by positive fruit notes. We don't exactly see... ...more notes revealed once cool. Dried coconut, banana chips, and an overripe berry accent. Big chocolate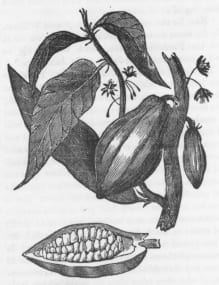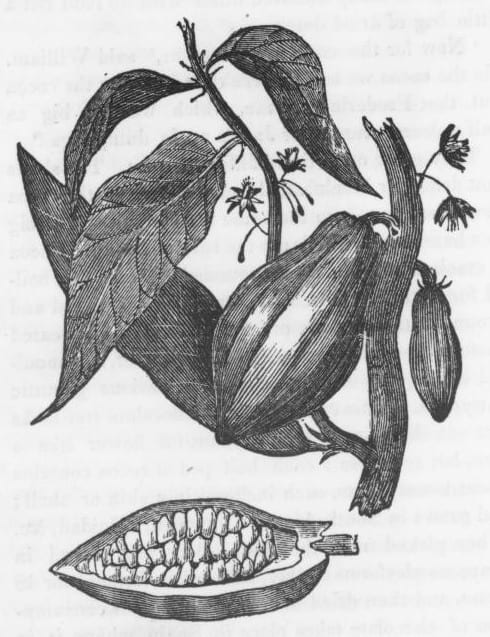 A general flavor or aroma term reminiscent of chocolate. But what type? Usually described with more specifics.: Chocolate is a broad, general flavor or aroma term reminiscent of... ...more roast flavors with darker roasting.
Honduras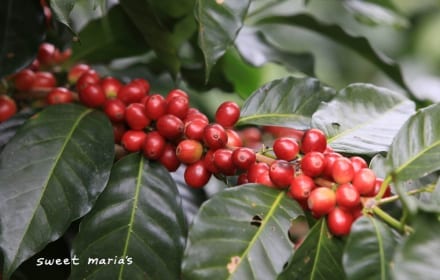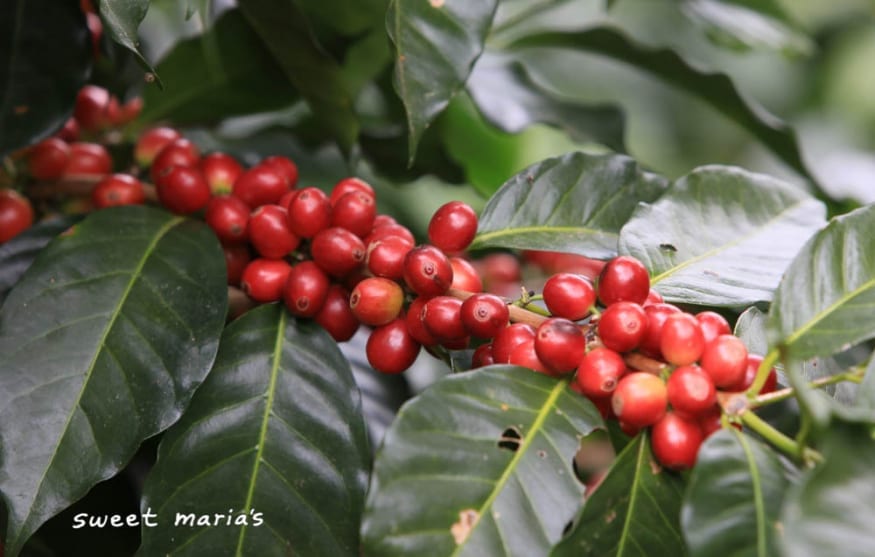 Honduran coffee was absent from the top ranks of the Specialty market, but that has changed. It has all the environmental factors on its side: soil, altitude, climate.... ...more Buenos Aires Lote Mendez – Balanced interplay of bittering and sweet coffee qualities, restrainedA descriptive term I use to communicate a well-structured, classic, clean flavor profile from a wet-processed coffee. This would be in opposition to coffees with exotic character, flamboyant... ...more burned sugar sweetnessSweetness is an important positive quality in fine coffees, and is one of five basic tastes: Sour, Sweet, Salty, Bitter, Savory (Umami). In coffee, sweetness is a highly... ...more, and roasted cacao nibs. MouthfeelHow a coffee feels in the mouth or its apparent texture, a tactile sensation : A major component in the flavor profile of a coffee, it is a... ...more weighty and dense, making for a pleasant texture on the palate. Good for espressoA small coffee beverage, about 20 ml, prepared on an espresso machine where pressurized hot water extracted through compressed coffee.: In its most stripped-down, basic form, this is... ...more.
Costa RicaCosta Rican coffee is typically very clean, sweet, with lots of floral accents. hey are prized for their high notes: bright citrus or berry-like flavors in the acidity,... ...more Dota El Conquistador – Chocolatey aspects at a wide roast range, milk chocolate, semi-sweet, baker's cocoa. Lightly fruited in middle roasts, silkyA mouthfeel description indicating a delicate, light, elegant softness and smoothness. Usually refers to a lighter body than terms such as velvety, or creamy. ...more bodyAssociated with and sensed by mouthfeel, body is sense of weight and thickness of the brew, caused by the percentage of soluble solids in the cup, including all... ...more, and well integrated acidity. Good for espresso.
GuatemalaGuatemalan coffee is considered a top quality coffee producer in Central America. Due to our proximity to Guatemala, some of the nicest coffees from this origin come to... ...more GeshaGesha is a long-bean Ethiopia selection with unique cup character.: Gesha (often wishfully misspelled as Geisha) is a long-bean Ethiopia cultivar selection with unique cup character. It is... ...more Malawi "Process Batch 2" Sample Set – A sampling of two different process batches of Gesha Malawi, a unique cultivarCultivar is a term used interchangeably with Varietal in the coffee trade to indicate plant material, although there are distinctions.: The naming of a cultivar should conform to... ...more that's been transplanted to a Guatemalan farm in small amounts. Four different pairs in all and at roughly 100 of each pair, we'll be moving through these limited process batches one sample set at a time.
If you weren't able to watch the live stream of our recent FreshRoast SR500 and SR700 class you can watch the re-run. We roasted coffee with both of them and talked about the differences between the two machines.
The Aillio Bullet R1 is an awesome machine that takes orders from your laptop. The good news for Mac users is that Aillio just released a non-beta version for Mac computers. Tom recently shot a quick video to show it in action.
We had new postcards printed and are starting to include them in all outgoing orders. We are focusing on QuakersA quaker is an industry term to describe under-ripe, undeveloped coffee seeds that fail to roast properly.: A quaker is an industry term to describe under-ripe, undeveloped coffee... ...more this time around. If you are ordering something from us soon, keep an eye out for one of these in your box.