With 19 regular coffees, the mere scale of our 20% off RwandaRwandan coffee was, at one time, rarely seen in the United States as either a Specialty grade or low-end commercial coffee. There simply was not that much coffee produced in Rwanda that went anywhere besides and BurundiBurundi coffee bears resemblance to neighboring Rwanda, in both cup character, but also the culture surrounding coffee. Burundi is a small landlocked country at the crossroads of East and Central Africa, straddling the crest of coffees sale is pretty huge (20% off on Sweet Maria's, 15% off on Coffee Shrub). In order to help you navigate the rather extensive list of green coffee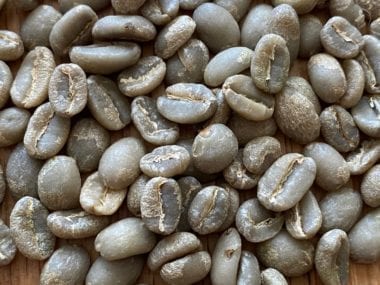 Green coffee refers to the processed seed of the coffee tree fruit. Coffee is a flowering shrub that produces fruit. The seeds of the fruit are processed, roasted, ground and prepared as an infusion.: Coffee, we threw together a quick overview where you can compare things like cup score, notes, roast/brew recommendations and price at a glance. And what an incredible list of coffees this is, both wet and dry processDry process coffee is a method for taking the fruit from the tree to an exportable green bean. The whole intact coffee cherry is dried in the sun with the green bean inside. Later it, several topping out over 88 points and starting below $5 bucks a pound!
Notes on Burundi Coffees:
Overall, we find the wet-processed Burundi coffees to be more delicate, clean, and perhaps less complexThe co-presence of many aroma and flavor attributes, with multiple layers. A general impression of a coffee, similar to judgments such as "balanced" or "structured" when roasted medium-to-dark than their Rwanda counterparts. It's great to focus on Burundi if you like lighter roasts, lighter bodyAssociated with and sensed by mouthfeel, body is sense of weight and thickness of the brew, caused by the percentage of soluble solids in the cup, including all organic compounds that are extracted from brewing, less aggressive flavor profiles but with plenty of nuance. Of course, this is speaking in broad terms and there are many exceptions!
For coffees with very clean, honeyIn coffee, honey-like sweetness is often found, but we use terms such as refined honey (highly filtered and processed) as opposed to raw honey rustic honey sweetness. This form of sweetness is largely a dynamic or cane sugar

A refined sugar, that has a no rustic sweetness. This was called "refined sugar" but has been rebranded as "cane sugar" thanks perhaps to C and H brand. Previously though, cane sugar referred to a sweetnessSweetness is an important positive quality in fine coffees, and is one of five basic tastes: Sour, Sweet, Salty, Bitter, Savory (Umami). In coffee, sweetness is a highly desirable quality, and the green bean has, you might want to try Burundi Kayanza Masha Station, or Burundi Kayanza Dusangirijambo.
If it's subtle fruitedIn some coffee taster's lexicon, "fruity" means the coffee is tainted with fruit, and "fruited" means a coffee is graced by positive fruit notes. We don't exactly see the difference in terms of these two hints, baking spice and a brighter flavor profileFlavor Profile implies a graphical impression of a particular coffee, whether it be an artistic portrait or data graph of the perception of flavor compounds. In the case of our spider graph charts in each you're after, City to City+City+ roast is an ideal roast level that occurs roughly between 425 and 435 degrees Fahrenheit in many coffee roasters with a responsive bean probe where First Crack starts in the 395 to 405 degree roasts of these coffees are ideal: Burundi Kazoza N'Ikawa Station, Burundi Kayanza Nemba Station, and Burundi Kayanza Gahahe Station.
For more fruited character, I think you'll be surprised by the level of fruit for a washed coffee in Burundi Kayanza Gakenke, and Burundi Honey Process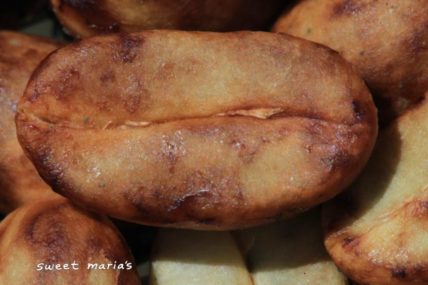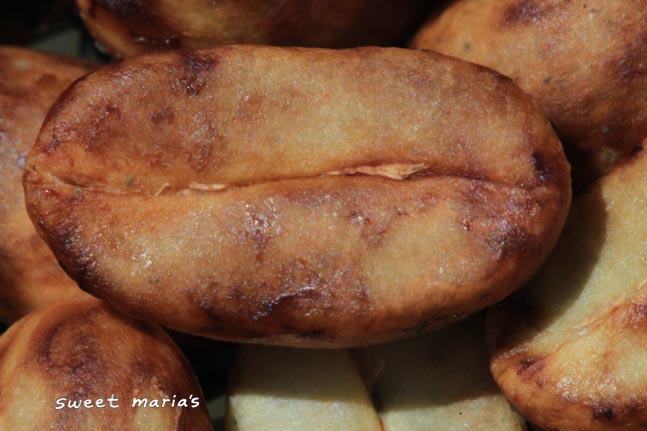 "Red honey" process gesha at a coffee farm in Costa Rica's Central Valley growing region. The honey process has nothing to do with honey other than the fact that they're both sticky! It's a term Gahahe is certainly worth checking out too!
Notes on Rwanda Coffees:
It's surprising that these neighboring origins are so unique. There are some wet-processed Rwanda coffees that cup like the delicate, clean, mild flavor profile of Burundi (Rwanda Nyamasheke Nyakabingo Station comes to mind). Perhaps it's the greater variety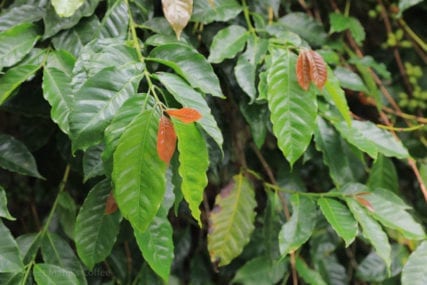 Hibrido de Timor abbreviated HdT is the interspecies hybrid of C. Arabica and C. Canephora (Robusta) that was found in Timor Leste in the 1940s. It has been the bases of plant breeding for disease of coffee plant varieties in Rwanda, or the different weather patterns between growing areas that produce a range of cup characteristics.
Fruit and spice are found in these Rwanda coffees: Rwanda Rutsiro Mushonyi Station and Rwanda Kivu Kageyo.
"Tea-like" aspects are something we note often in our Rwanda lots, especially in the finishSimilar to aftertaste, but it refers to the impression as the coffee leaves the palate. Aftertaste is the sensations gathered after the coffee has left the mouth. We combine these to form the "final flavor. If that is appealing check out Rwanda Nyamasheke Gitwe and Rwanda Nyamasheke Kanyege Station.
Complexity, pungency, even some rusticA general characterization of pleasantly "natural" flavors, less sophisticated and less refined, but appealing. : What is Rustic? This is a general term we came up with... Dried Apricots from Sun Maid at the supermarket, characteristics can be found in Rwanda. These more aggressive flavors can be found in our lots of Rwanda Rusizi Gaseke and Rwanda Nyamasheke Cyato Lot 327.
And lovers of fruit-forward dry process coffees have to try Rwanda Dry Process Rutsiro Mushonyi  and Rwanda Dry Process Nyakarenzo.
The Whole List, With Condensed Descriptions:
It might be best to scan our entire offer list. Just click on any either "SM" (Sweet Maria's) or "Shrub" (Coffee Shrub) links at the end of each description when you're ready to order. Please note the discount is not applied until you've added the coffees to your shopping cart.
BURUNDI:
Burundi Kayanza Nemba Station:  Tea and spices, floral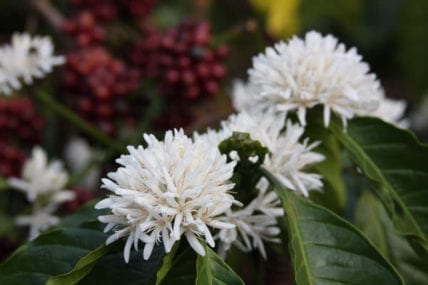 Floral notes in coffee exemplify the connection between taste and smell. Describing the taste of a specific flower is near impossible...we always default to "it tastes like it smells" which, admittedly, isn't the most helpful.  aroma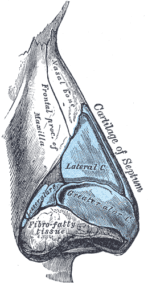 Aroma refers to sensations perceived by the olfactory bulb and conveyed to the brain; whether through the nose or "retro-nasally": The aromatics of a coffee greatly influence its flavor profile and come from the perception, Darjeeling, lemon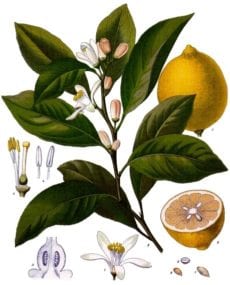 Lemon notes, as well as other related citrusy flavors or acidities, are prized in coffee. These usually express themselves as a bright accent in the cup, or aromatic citrus aspects, but not as blunt sourness. note. Acidity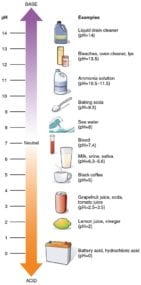 Acidity is a positive flavor attribute in coffee, also referred to as brightness or liveliness. It adds a brilliance to the cup, whereas low acid coffees can seem flat. Acidity can sound unattractive. People may is brilliant. City to Full City. 87.9 points – $4.92 /1lb. – order on SM or in bulk on Shrub
Burundi Kazoza N'Ikawa Station:  Sugarcane juice, dried apple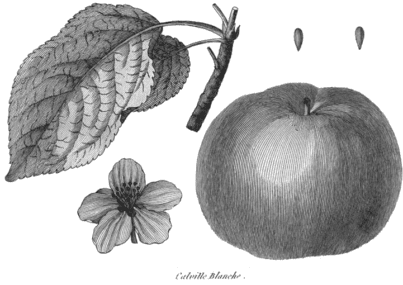 An acid that adds to favorable perceptions of cup quality; malic acid often adds apple-like acidity, and perhaps other taste aspects recalling apples. Malic acid is yet another of the many acids that adds to, lemon zest and cinnamon stick. Acidity pops like lemonade. City to Full City. 88.5 points – $4.84 /1lb. – order on SM or in bulk on Shrub
Burundi Honey Process Kibingo Station:  Honeyed mouthfeelHow a coffee feels in the mouth or its apparent texture, a tactile sensation : A major component in the flavor profile of a coffee, it is a tactile sensation in the mouth used in and flavor, toasted sugar, black tea, tea-tannic acidity. Crowd pleasing. City to Full City. 88.5 points – $5.20 /1lb. – order on SM or in bulk on Shrub
Burundi Honey Process Gahahe:  Sweet, clean and vibrant coffee. Raw sugar, malic acidity, cranberry and cinnamon top notes. City to Full City. Nice espressoA small coffee beverage, about 20 ml, prepared on an espresso machine where pressurized hot water extracted through compressed coffee.: In its most stripped-down, basic form, this is a working definition for espresso: A small. 88.7 points $5.12 – /1lb. – order on SM or in bulk on Shrub
Burundi Kayanza Masha Station:  SO sweet (8.8!) sugar in the raw, cream caramel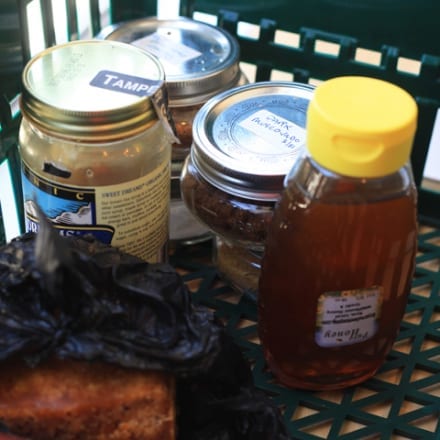 Caramel is a desirable form of sweetness found in the flavor and aroma of coffee, and is an extension of roast taste. Extremely light or dark coffees will lose potential caramel sweetness, as it exists, light brown sugar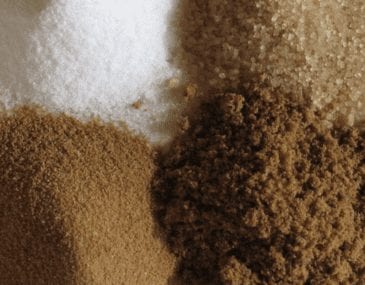 Brown sugar is a type of sweetness found in coffee ...a sweetness characterized by a hint of molasses, yet quite refined as well. Since Brown sugar of the common type is highly refined (made by, baking spices, pear and apple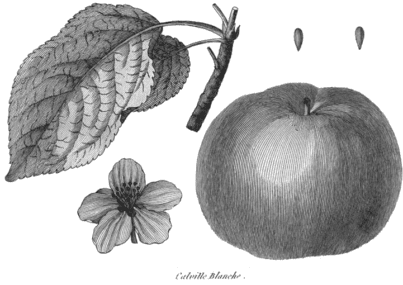 Apple-like flavors in coffee can take on many different forms. The more common ones we use relate to malic acid brightness, which can recall different apple types: green (Granny Smith type for example), red apple. Nice espresso. 87.2 points – $4.84 /1lb. – order on SM or in bulk on Shrub
Burundi Kayanza Dusangirijambo:  Layered sweetness, subtle spice and apple in light roasts, rich dark chocolate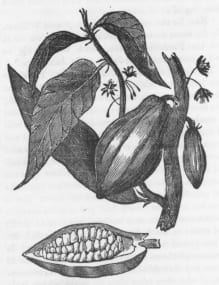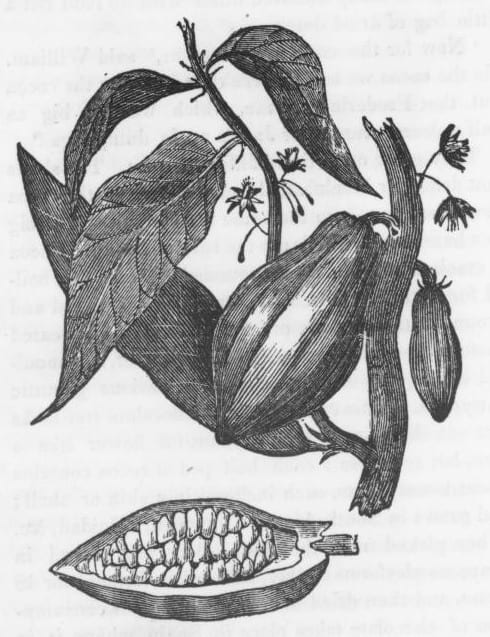 A general flavor or aroma term reminiscent of chocolate. But what type? Usually described with more specifics.: Chocolate is a broad, general flavor or aroma term reminiscent of chocolate. But what type? There are so cherry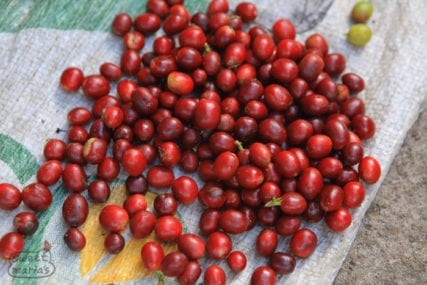 Either a flavor in the coffee, or referring to the fruit of the coffee tree, which somewhat resembles a red cherry.: Either a flavor in the coffee, or referring to the fruit of the coffee in dark. City+ to Full City+. Nice espresso.  87.1 points – $4.76 /1lb. – order on SM or in bulk on Shrub
Burundi Kayanza Gahahe Station:  Cooked sugar backdrop, Darjeeling tea, clove, all spice, lemon rind and cider-like apple notes. City to Full City. 89.2 points – $5.00 /1lb. – order on SM or in bulk on Shrub
Burundi Rwiri Yagikawa Station:  Opaque body, turbinado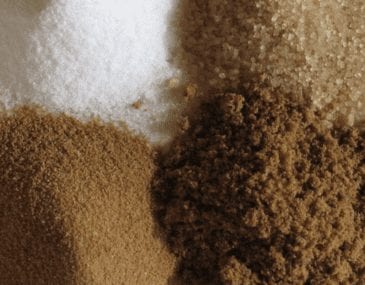 Turbinado sugar, also known as turbinated sugar, is made from sugar cane extract. It is produced by crushing freshly cut sugar cane; the juice obtained is evaporated by heat, then crystallized. The crystals are spun sugar, molasses, cinnamon and ginger, and cocoa powder finish. City+ to Full City+. Nice espresso. 88 points – $4.76 /1lb. – order on SM or in bulk on Shrub
Burundi Kibumbu Kayokwe: Tea-likeA term used to describe coffees with light, tannic, slighly astringent mouthfeel and tea aromatics. We find it in some Rwandan flavor profiles, among others. vibrance, raw honey and caramelizing sugars, fruited top notes and syrupy bittersweetness. City to Full City. Nice espresso. 87.8 points – $4.60 /1lb. – order on SM or in bulk on Shrub
Burundi Kayanza Gakenke: Delicate, apricot and dried papaya hints with mace and aniseAnise seed is highly aromatic and has a flavor similar to fennel and licorice, used to flavor various foods and liquors: Anise is a flowering plant in the family Apiaceae native to the eastern Mediterranean. Syrupy sweet and mild floral character. City to City+. 89.6 points – $4.84 /1lb. – order on SM or in bulk on Shrub
RWANDA:
Rwanda Nyamasheke Gitwe: Orange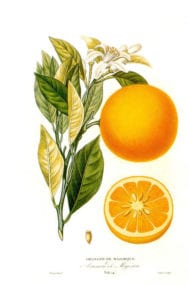 Orange aromatics and flavors are prized in coffee, whether they take the form of sweet orange flesh and pulp, or orange peel. Orange flavors or aromatics can range in degrees of ripeness, which also involves pekoe black tea, dried apple, raisin, transparent sweetness, and complex Earl Grey tea finish. City to City+. 87.4 points – $4.72 /1lb. – order on SM or in bulk on Shrub
Rwanda Kivu Kageyo: Butter toffee sweetness, clove and cinnamon top notes, candied lemon peel and English Breakfast tea. City to Full City. Nice espresso. 87 points – $4.92 /1lb. – order on SM or in bulk on Shrub
Rwanda Rutsiro Mushonyi Station:  Raw sugars, raisin, dried fig, prune, mild spice, candied citrus note offers sharp contrast. City to Full City. 87.8 points – $4.84 /1lb. – order on SM or in bulk on Shrub
Rwanda Dry Process Nyakarenzo: Brisk tea-like acidity, dried fruits like prune and tamarind, brown rice syrup and honey wheat. City to Full City. 87.2 points – $4.84 /1lb. – order on SM or in bulk on Shrub
Rwanda Nyamasheke Kanyege Station:  Cane juice sweetness, lemon grass tea, citric acidity, and FC yields robust spiced chocolate cup. City to Full City. Nice espresso. 88.1 points – $4.84 /1lb. – order on SM or in bulk on Shrub
Rwanda Rusizi Gaseke: Uniquie herbals, licorice root, date sugar sweetness from start to finish. A bodied brewed coffeeBrewed Coffee refers to all coffee preparations produced by adding non-pressurized water to coffee grounds. Contrasted with espresso coffee, which is produced under pressure, brewed coffee is primarily an extraction, and contains a lower amount. City+ to Full City+. 86.4 points – $4.60 /1lb. – order on SM or in bulk on Shrub
Rwanda Nyamasheke Cyato Lot 327: Molasses, slippery elm and simple black tea, lively, big body, chocolate tones with development. City+ to Full City. Nice espresso. 88.5 points – $5.00 /1lb. – order on SM or in bulk on Shrub
Rwanda Dry Process Rutsiro Mushonyi:  Sticky fruit character, blueberry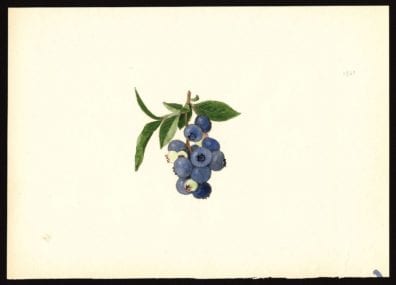 Blueberry flavors in coffee take different forms. Dried blueberry was something we first encountered in natural Harar coffee from Ethiopia. It seemed to be most potent in fresh new crop coffees and would fade in, dried apricot, apple and date, coconut flakes and cacao nibs. City+ to Full City+. Nice espresso. 88.3 points – $5.00 /1lb. – order on SM or in bulk on Shrub
Rwanda Nyamasheke Nyakabingo Station: BalanceSuggests a harmony and proportion of qualities, and implies mildness since no one quality dominates.: Balance is both an obvious and slippery taste term. It implies a harmony and proportion of qualities, and perhaps a, floral honey, black tea with lemon, hibiscus, dried fruit, bittersweetBittersweet is from the language of chocolate, and describes the co-presence of positive bittering compounds balanced by sweetness. It is directly related to caramelization, but has inputs from other roast reactions, as well as bittering undertones. City to Full City+. Nice espresso. 88.4 points – $4.88 /1lb. – order on SM or in bulk on Shrub