(03/07/14)
With our new Rwanda lots in I figured it was high time to put them all side by side and consider how they represent RwandaRwandan coffee was, at one time, rarely seen in the United States as either a Specialty grade or low-end commercial coffee. There simply was not that much coffee produced in Rwanda that went anywhere besides coffee, how they're different from each other, and what they could add to a roaster's line up. The coffee from Rwanda are exceptionally versatile. They often show exotic floral attributes, complex honey and cola sweetnessSweetness is an important positive quality in fine coffees, and is one of five basic tastes: Sour, Sweet, Salty, Bitter, Savory (Umami). In coffee, sweetness is a highly desirable quality, and the green bean has, and bright and brilliant acidity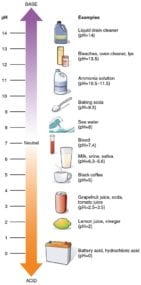 Acidity is a positive flavor attribute in coffee, also referred to as brightness or liveliness. It adds a brilliance to the cup, whereas low acid coffees can seem flat. Acidity can sound unattractive. People may that can also be tamed and balanced. The predominant characteristics of these coffees are the cola and cocoa sweetness, a jasmine floral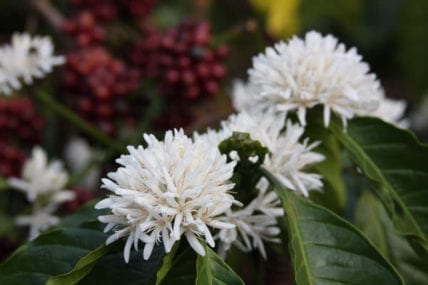 Floral notes in coffee exemplify the connection between taste and smell. Describing the taste of a specific flower is near impossible...we always default to "it tastes like it smells" which, admittedly, isn't the most helpful.  quality, and the mandarin orange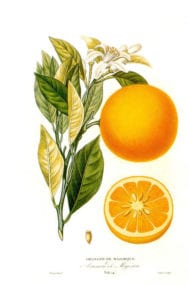 Orange aromatics and flavors are prized in coffee, whether they take the form of sweet orange flesh and pulp, or orange peel. Orange flavors or aromatics can range in degrees of ripeness, which also involves acidity. Within and around these central attributes are a number of other characteristics such as spice and tea-like flavors that can be showcased through the roasting.
These coffees roast magnificently, in that they can really take the heat, and you can go into Full City and Roasted Coffee Pictorial Guide. ">Full City+City+ roast is an ideal roast level that occurs roughly between 425 and 435 degrees Fahrenheit in many coffee roasters with a responsive bean probe where First Crack starts in the 395 to 405 degree without them wilting beneath the roast. In fact they'll still show plenty of sweet cherry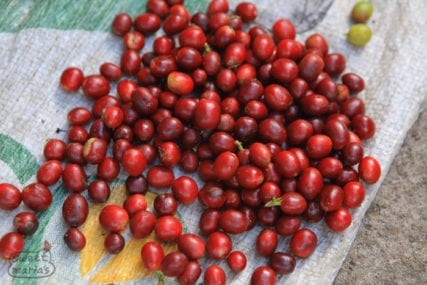 Either a flavor in the coffee, or referring to the fruit of the coffee tree, which somewhat resembles a red cherry.: Either a flavor in the coffee, or referring to the fruit of the coffee with the cola, cocoa and vanilla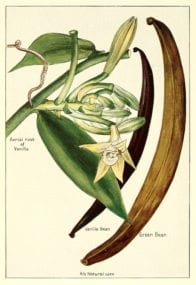 Vanilla notes in coffee are often related to caramelization notes, as butter and vanilla can be found in flavors and aromatics of roast reactions from reducing of sugars. in the finishSimilar to aftertaste, but it refers to the impression as the coffee leaves the palate. Aftertaste is the sensations gathered after the coffee has left the mouth. We combine these to form the "final flavor. You can also stretch the drying phase of these coffees for espressoA small coffee beverage, about 20 ml, prepared on an espresso machine where pressurized hot water extracted through compressed coffee.: In its most stripped-down, basic form, this is a working definition for espresso: A small or other uses without thinning them out too much, adding more dimension to the sweetness.
These are great coffees for folks who are generally more comfortable drinking Central and South American offerings. As single origin espressos they run the range of sparkling acidity to dense and syrupy sweet. This is because of their Bourbon variety stock, as well as great preparation and processingThe removal of the cherry and parchment from the coffee seed.: Coffee is either wet-processed (also called washed or wet-milled) or dry-processed (also called wild, natural or natural dry, and we abbreviate it DP sometimes).. To me this really speaks to the idea of looking at a coffee's cup profile rather than simply looking for a coffee's originIn coffee talk, it refers to a coffee-producing region or country; such as, "I was just at origin." Of course "Origin" for most product we use is not a beautiful farm in a temperate climate,. This doesn't diminish the work we put in at origin, but rather is a good example of all the factors one must consider when filling out their offer coffee list.
Is there potato? Unfortunately that is always a risk with Rwandas, even these meticulously sorted and well prepared lots. You can be proactive about it by grinding small amounts at a time and encouraging others to do so. I always grind just around 10 grams at a time when I'm brewing. I'll grind and then dump in the filter, grind and then dump, keeping it separated until I'm sure it's free of defectIn coffee, a defect refers to specific preparation problems with the green coffee, or a flavor problem found in the cupping process. Bad seeds in the green coffee sample are termed defects, and scored against. This makes it easier to keep what is usually one single bean out of thousands ruin a whole batch, and it's completely manageable. For more about this as well as approaches to roasting coffees from Rwanda see: http://coffeeshrub.com/shrub/content/coffee-shrub-rwanda-burundi-fundame…
Karenge Coffee Villages
The grounds have malt and honeyIn coffee, honey-like sweetness is often found, but we use terms such as refined honey (highly filtered and processed) as opposed to raw honey rustic honey sweetness. This form of sweetness is largely a dynamic sweetness in their fragrance with a slight cherry and citrus note. The aroma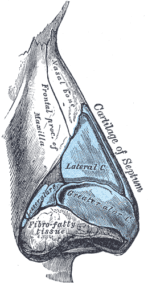 Aroma refers to sensations perceived by the olfactory bulb and conveyed to the brain; whether through the nose or "retro-nasally": The aromatics of a coffee greatly influence its flavor profile and come from the perception has a little more of the cherry and is a little maltier on the break. Even in warm cup there's a bright citrus right up front with a slight floral finish with a dry tea-likeA term used to describe coffees with light, tannic, slighly astringent mouthfeel and tea aromatics. We find it in some Rwandan flavor profiles, among others. quality. As the cup cools there's still the light jasmine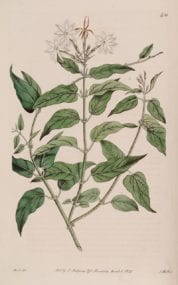 A very positive and intensely floral quality in coffee, usually with a strong aromatic component, reminiscent of jasmine flower or tea. There are many forms of jasmine; the common flowering vines, teas, potpourri, etc. Jasmine floral in the finish and a more overt mandarin orange, finishing clean and simple. There's also more dry cocoa in the cool cup which pairs well with the orange. Would be a really nice iced coffee as well as a bright and clean single originSingle Origin refers to coffee from one location, in contrast to blended coffee. This term is particularly useful in discussing espresso, since most commercial espressos are made from blends. This is what the term "SO espresso.
Karongi Gitesi
The dry fragrance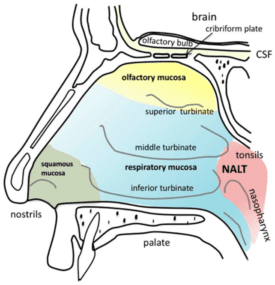 In the cupping procedure for tasting and scoring coffee, this is the smell of the dry, ground coffee before hot water is added. The term fragrance is used since it is normally applied to things is bright! Lots of orange and more milk chocolate than dry dark cocoa. There's a more sugary sweetness that comes out in the wet aroma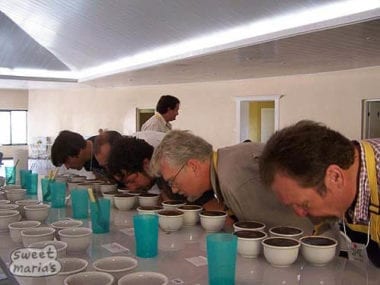 In cupping, wet aroma refers to the smell of wet coffee grinds, after hot water is added. It can involve smelling the "crust" (floating coffee grounds) on the coffee, as well as "breaking the crust",. The cup is bright orange with a surprising hibiscus and rose hip tea like finish. Though this has a more tea-like character in it's flavors and mouthfeel all together, it still has a lot of presence body-wise in the middle of the palate. There's a vanilla note in cool cup which is still dominated by orange and hibiscus, this is the brightest coffee of the bunch easily, and it's a nice bodyAssociated with and sensed by mouthfeel, body is sense of weight and thickness of the brew, caused by the percentage of soluble solids in the cup, including all organic compounds that are extracted from brewing too. The sparkling qualities make this probably a better candidate for your lighter roasts.
Kivu Kanzu
For me, this coffee has the most floral fragrance of the three with both jasmine and a deeper violet note paired with dark cocoa sweetness. The aroma is sweeter than the others, and the brightnessA euphemistic term we use often to describe acidity in coffee. A bright coffee has more high, acidic notes. : A euphemistic term to describe acidity in coffee. A bright coffee has more high, acidic is present but exceptionally balanced. The body of this coffee is tremendously syrupy, rich with honey, a complexThe co-presence of many aroma and flavor attributes, with multiple layers. A general impression of a coffee, similar to judgments such as "balanced" or "structured" floral honey, with the violet note through the finish. I felt this was the most complete of the three if not the most brilliant acidity wise. More floral than fruity with a balanced acidity. As it cools it's all orange juice but still great balanced acidity with jasmine and violet notes throughout.
Small Holders Mutovu Cooperative
This is a perfect example of one of these Rwandan bourbonA coffee cultivar; a cross between Typica and Bourbon, originally grown in Brazil: Mundo Novo is a commercial coffee cultivar; a natural hybrid between "Sumatra" and Red Bourbon, originally grown in Brazil. It was developed coffees that almost cups like the most pristine Guatemalas or El Salvadors. Caramel is the main character at every stage. The grounds, the break and all through the cup from warm to cool. There's also some black cherry, or even blackberryBlackberry flavor in coffee sometimes relates to slightly more developed roast levels.: Blackberry is found as a fragrance, aroma or flavor in some coffees. I find that it is less obvious at very light roast, and honey graham in the dry fragrance, with the honey sweetness carrying through the break. Like the Kanzu, this is a very sweet focused cup. The caramel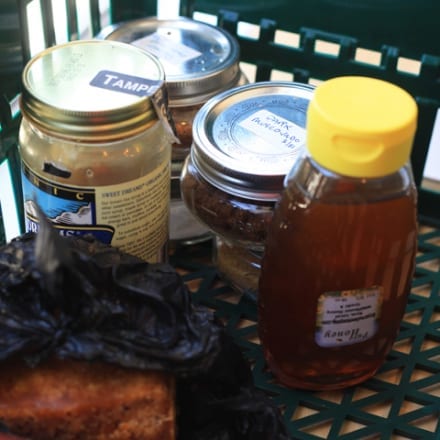 Caramel is a desirable form of sweetness found in the flavor and aroma of coffee, and is an extension of roast taste. Extremely light or dark coffees will lose potential caramel sweetness, as it exists and honey are potent in the warm cup, but this is a more overtly fruitedIn some coffee taster's lexicon, "fruity" means the coffee is tainted with fruit, and "fruited" means a coffee is graced by positive fruit notes. We don't exactly see the difference in terms of these two cup than the Kanzu if not as syrupy in mouthfeelHow a coffee feels in the mouth or its apparent texture, a tactile sensation : A major component in the flavor profile of a coffee, it is a tactile sensation in the mouth used in. It really is uncanny how the honey and caramel flavors at every temperature. I even came back after hours to the cup and it tasted like a melted candy bar.