Roasting Burundi Kabarore Commune Yandaro in the Behmor 1600 Plus
For me, 150 grams is the perfect roast batchOne of the most important variables in roasting coffee, the weight or volume of the coffee being put in to the roaster will dramatically affect the outcome of... ...more size in the BehmorA popular electric drum roaster designed for home use, with variable batch sizes (from 1/4 pound to 1 pound) and a smoke-reduction system. It has been modified and... ...more. What it lacks in volume, the smaller batch size makes up for with your ability to move through it start-to-finish at a reasonable clip. So when I came across this 150 gram bag of BurundiBurundi coffee bears resemblance to neighboring Rwanda, in both cup character, but also the culture surrounding coffee. Burundi is a small landlocked country at the crossroads of East... ...more Yandaro in my stash, it only seemed fitting that it's final run be through my Behmor 1600 Plus.
Looking back on my review notes, Yandaro needs to be developed into City+City+ roast is an ideal roast level that occurs roughly between 425 and 435 degrees Fahrenheit in many coffee roasters with a responsive bean probe where First Crack... ...more in order to build sweetnessSweetness is an important positive quality in fine coffees, and is one of five basic tastes: Sour, Sweet, Salty, Bitter, Savory (Umami). In coffee, sweetness is a highly... ...more, otherwise it has a grainy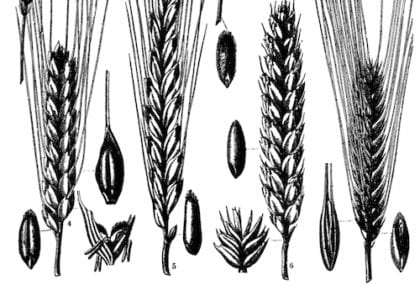 A roast-related flavor, sometimes used negatively, but it can also be a positive flavor attribute. Usually grain flavors indicate a too-light roast, stopped before 1st crack concluded, like... ...more flavor that I find to be a little off-putting. To be honest, I still like it light, but I don't feel the cup reaches its full sweetness potential until much closer to City+ roast.
I wanted to hit my desired roast time quickly, meaning in less than 12 minutes or so on the Behmor as that's a reasonable expectation given what it is capable of. I'm providing a quick rundown of how the roast performed, rather than my standard chart. (To get a better idea how running the Behmor 1600 Plus at full power looks minute-by-minute, check out my other roast profile post.)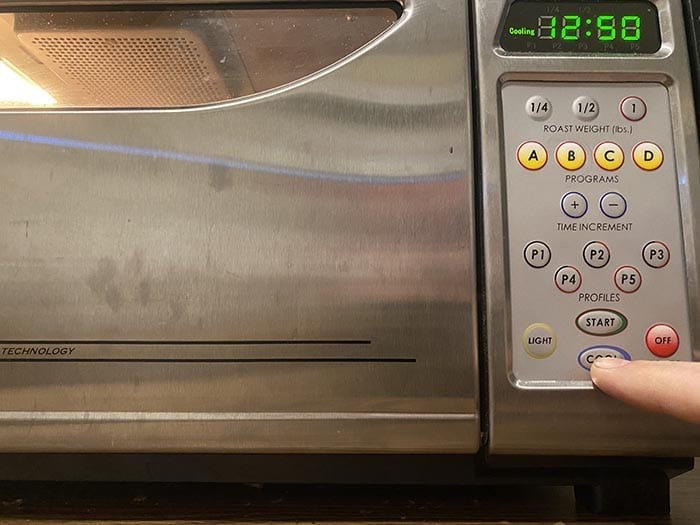 Roasting notes for Burundi Yandaro:
150 grams green in / 125 grams roasted out = 16.5% loss (roughly C+)
Roast in manual mode at P5 (100% power)
6:10 (11:50 LED) dropped heat to P3 at 310F in order to avoid Error Code 2 "ERR2", overheating shut down
6:45 (11:15 LED) back up to P4 as the temp begins to dip
7:30 (10:30 LED) back up to P5 once fan kicks in
10:15 (7:45 LED) 1st crackAn audible popping sound heard during roasting. In coffee, one refers to "first crack" and "second crack," which come from two different classes of chemical reactions.: An audible... ...more, decrease power to P4
11:30 hit cool
My "profile" (if you can even call it that) rarely varies since I tend to roast high densityThe density of a coffee bean is often taken as a sign of quality, as a more dense bean will roast more with a better dynamic. The density... ...more coffee and generally want to highlight sweetness and acidity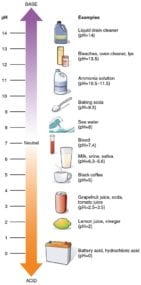 Acidity is a positive flavor attribute in coffee, also referred to as brightness or liveliness. It adds a brilliance to the cup, whereas low acid coffees can seem... ...more. Long, drawn out roasts can bake the coffee, leaving behind a pallid, flat cup profile.
The only times I decrease power are at 310F in order to avoid the overtemp error, which on my machine occurs right around 325F (differs from one Behmor to the next), and as soon as I hear the 1st snaps in order to keep from heading into a violent 1st crack.
Overall, I found Yandaro very easy to roast in the Behmor. The limited view into the roast chamber can be an issue if 1st cracks are hard to hear. Not the case with Yandaro, as the fracturing stage was defined and easy to hear. Yandaro does produce a bit of chaffChaff is paper-like skin that comes off the coffee in the roasting process. Chaff from roasting is part of the innermost skin (the silverskin) of the coffee fruit... ...more which might be an issue if your roast batches are much larger than 1/2 LB.
Pour-over brew assessment:
For my first brew I used a Hario V60 with the coffee having rested just under 24 hours. I followed my normal 15:1 water to coffee ratio, using 30 grams of coffee and 450 grams of water.
The coffee was still a little gassy and will likely extract better tomorrow. Even so, I found the sweetness to be drawn out, persisting long into the aftertasteAftertaste refers to lingering residual sensations in the mouth after coffee has swallowed. It might be distinguished from "finish" which is the final sensations of the coffee while... ...more. The coffee showed a moderate vibrant side, with black tea-likeA term used to describe coffees with light, tannic, slighly astringent mouthfeel and tea aromatics. We find it in some Rwandan flavor profiles, among others. ...more impressions that add a crispness to the cup.
The grinds smelled a bit like toffee crumble, with something like chocolate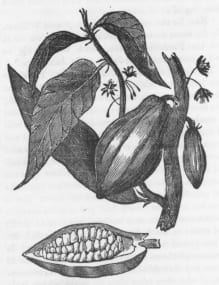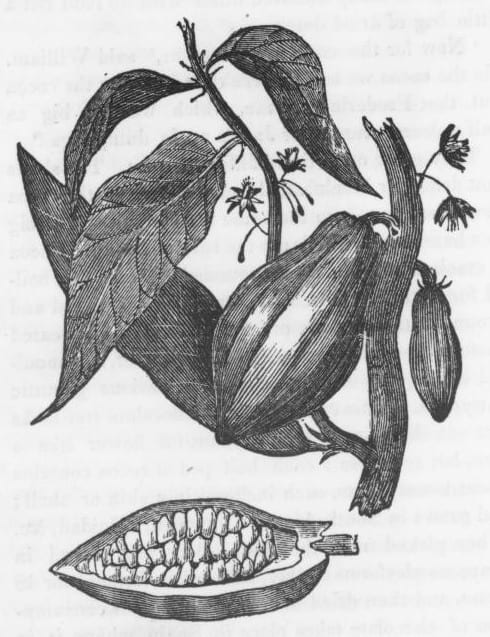 A general flavor or aroma term reminiscent of chocolate. But what type? Usually described with more specifics.: Chocolate is a broad, general flavor or aroma term reminiscent of... ...more biscotti and a sweet baking spice accent. The brew is very sweet and bodyAssociated with and sensed by mouthfeel, body is sense of weight and thickness of the brew, caused by the percentage of soluble solids in the cup, including all... ...more buoyant. Flavor notes are also toffee-like, with a creamyCreamy is a mouthfeel description indicating thickness and soft, rounded texture. See also buttery. ...more caramel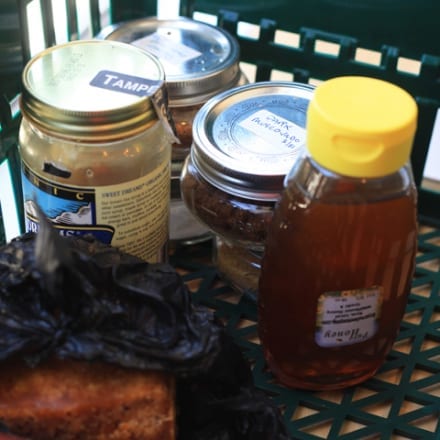 Caramel is a desirable form of sweetness found in the flavor and aroma of coffee, and is an extension of roast taste. Extremely light or dark coffees will... ...more flavor that has a buttery-sweet flavor to it. Baking spice notes are discernible in the hot brew and infuse the sweetness with a hint of cinnamon powder, but are most notable after the coffee cools down some.
Yandaro is a tasty iced coffee too: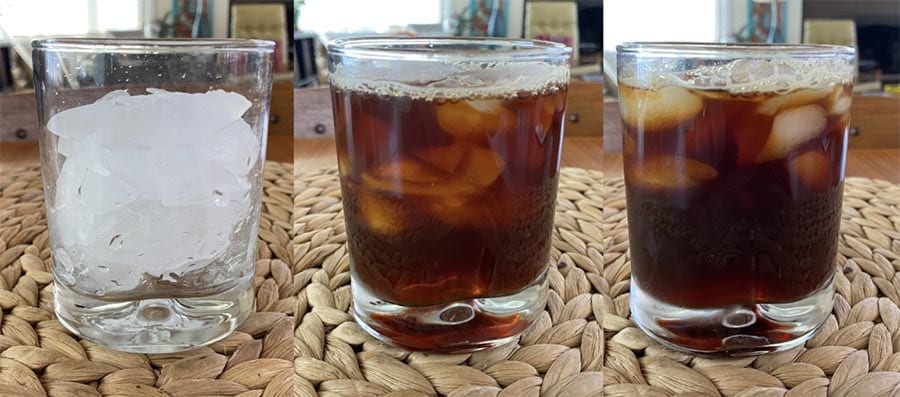 I don't have a brewer specifically for making cold brew at home and opted for good old fashioned iced coffee. I have to say, when it comes to cold coffee, I prefer 'thin and crisp' to the dense, concentrated types. I find them to be more refreshing I guess. Icing my average brew ratio achieves just that.
I tried two different brew ratios for the iced coffee, starting off with my regular 15:1 water:coffee, as well as a stronger, 8:1 ratio. As you might expect there was a big difference between the two. The 8:1 ratio had more body and flavor. But the flavor is mostly bittersweetBittersweet is from the language of chocolate, and describes the co-presence of positive bittering compounds balanced by sweetness. It is directly related to caramelization, but has inputs from... ...more, as most of the top notes sensed in the warm cup are lost when ice cold.
15:1 was my preferred iced cup and I found the light body much more refreshing. The lighter extractionRefers to the process of infusing coffee with hot water. Hot water releases or "extracts" the flavor from the roasted, ground coffee. The term is used mostly with... ...more does have an affect on flavor, and there's really not a lot of sweetness to be found. If you enjoy unsweetened iced tea like I do, this shouldn't be a problem. But this is a case where I see no problem adding a little sweetener if need be it!
If concentrated cold brew is more your thing, instead of going with a stronger brew ratio, we carry a couple of home brewing devices that should start you off in the right direction: the Bruer, or the new Prismo attachment for the Aeropress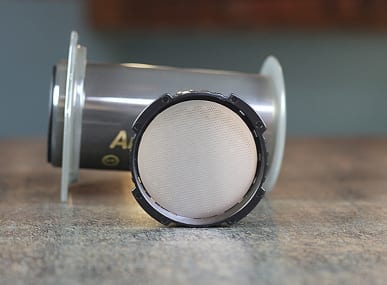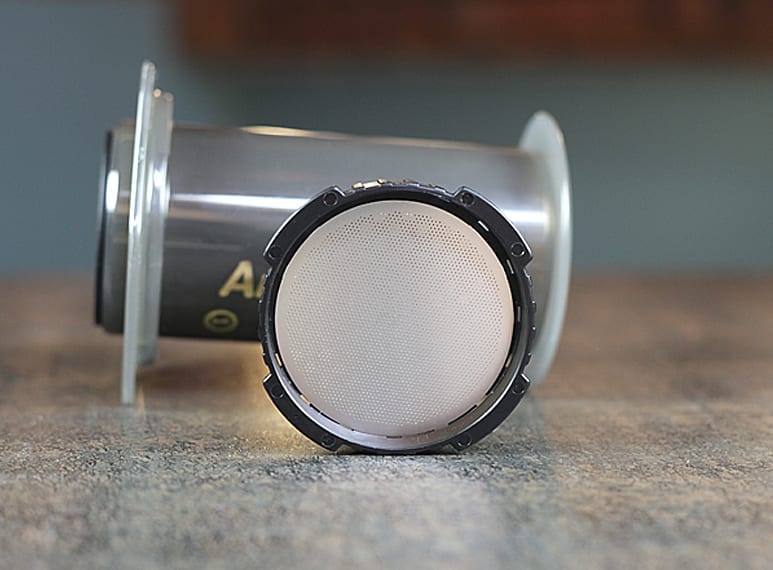 A portable coffee brewer that makes a unique dense brew, somewhat similar to an Americano.: The Aeropress looks like a giant syringe: coffee grounds are in the bottom,... ...more both achieve fantastic small-batch cold brew coffee.
More on Burundi Kabarore Commune Yandaro: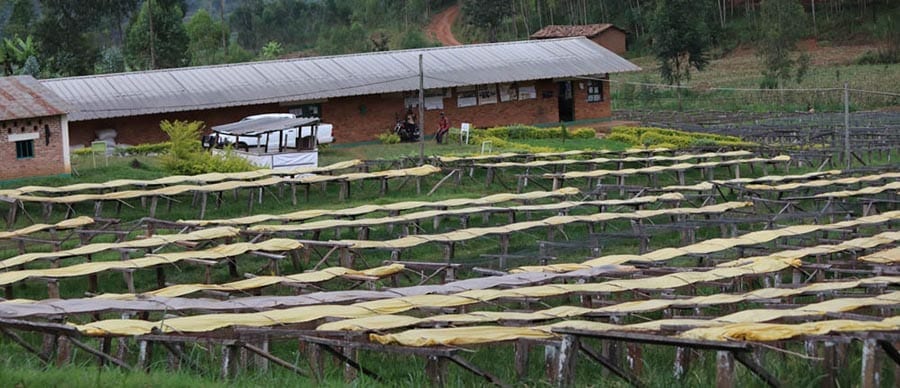 Yandaro is one of a few East African coffees we liked so much that we bought a little more than we needed. Yes, sometimes our eyes are bigger than our stomachs! That being the case, we've put the overstock of Yandaro on sale.
Check out the full review and ordering info on Sweet Maria's, or on our wholesale site Coffee Shrub. Please note that the sale price will be calculated once the coffee has been added to your shopping cart.
Check out examples of the wet-process method on a 2015 Burundi trip: