We have new lots that just arrived and a few that arrive Friday the 25th. I am excited about an out-of-season offering… why? Because we had it vacuum packaged in EthiopiaEthiopia, formerly known as Abyssinia, or a coffee cultivar: Ethiopia, or more specifically the Empire under Haile Selassie,  was known as Abyssinia. The name is Latin, derived from... ...more to preserve freshness, and the cup is outstanding: Ethiopia FTO Yirga Cheffe Konga cooperative. I am recommending very light roasts for a floral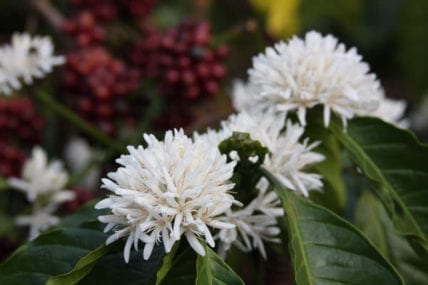 Floral notes in coffee exemplify the connection between taste and smell. Describing the taste of a specific flower is near impossible...we always default to "it tastes like it... ...more, sweet. It's a syrupy Yirga Cheffe with remarkable clarity in the cup flavors, that is best with a very light roast. And it's the first Vacuum-packed Ethiopia we have offered. (BTW, that means we receive it in vacuum bags, then we pack it and ship it in our normal zip bags. PS: Starting with this lot, we will be spelling Yirga Cheffe as two words, as it is in Ethiopia. )
We have a new lot of Colombia Los Naranjos de Huila, bright and multi-fruited. This is from a group of Huila farmers with average production around 10 bags, and the total group less than 100  growers. They are at altitudes ranging from 1600 to 1900 meters,  and all lots are wet-processed and sun-dried, then cupped, classified and combined based on the cup flavors.
We have been holding back on a GuatemalaGuatemalan coffee is considered a top quality coffee producer in Central America. Due to our proximity to Guatemala, some of the nicest coffees from this origin come to... ...more offering because we had so many, but now is the time to launch Guatemala Huehuetenango -Finca San Vicente, a remarkable, dense 100% BourbonA coffee cultivar; a cross between Typica and Bourbon, originally grown in Brazil: Mundo Novo is a commercial coffee cultivar; a natural hybrid between "Sumatra" and Red Bourbon,... ...more like our other Guats, that cups like the day it got here. It's so classic, crips, well structuredStructure is an esoteric term, characterizing the relation between flavors, acids, mouthfeel and aftertaste as well-defined and comprehensive.: Like Balance, structure is an esoteric term. After all, you... ...more
We have another Colombia Huila Valencia, a pooled coffee of many farmers, but we just happened to find a really nice lot here, balanced and sweet. It's a crowd-pleaser.
And Sumatra Classic Mandheling is back with a vengeance, and excellent cup from a particular locale with old-growth SumatraIndonesians are available as a unique wet-hulled or dry-hulled (washed) coffees. Giling Basah is the name for the wet-hulling process in Bahasa language, and will have more body... ...more Typica cultivarCultivar is a term used interchangeably with Varietal in the coffee trade to indicate plant material, although there are distinctions.: The naming of a cultivar should conform to... ...more plantings. This lot has nice preparationPreparation refers to the dry-milling steps of preparing coffee for export: hulling, grading, classifying, sorting.: Preparation refers to the dry-milling steps of preparing coffee for export: hulling, grading,... ...more with much less percentage of defects than we have seen in recent seasons. Yes, it has that aggressive, woodyGenerally a taste defect from age; old green coffee, perhaps yellowing in color. This is due to the drying out of the coffee over time, and as the... ...more, wet-earth character. But it also has a sweetnessSweetness is an important positive quality in fine coffees, and is one of five basic tastes: Sour, Sweet, Salty, Bitter, Savory (Umami). In coffee, sweetness is a highly... ...more, mild fruitiness, a caramel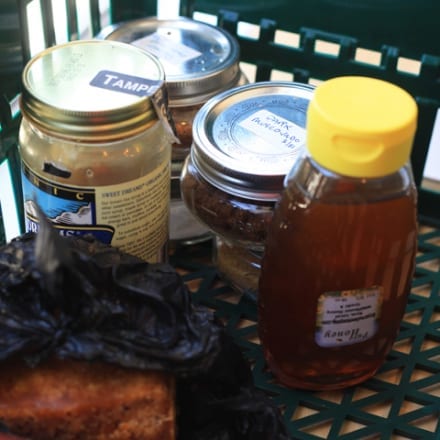 Caramel is a desirable form of sweetness found in the flavor and aroma of coffee, and is an extension of roast taste. Extremely light or dark coffees will... ...more roast tasteThe set of flavors that result from the degree-of-roast.: Roast Taste is a term we started to distinguish it from "Origin Flavor". We use the "roast taste" term... ...more that has a creamyCreamy is a mouthfeel description indicating thickness and soft, rounded texture. See also buttery. ...more, chocolate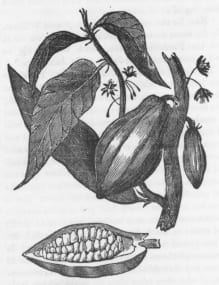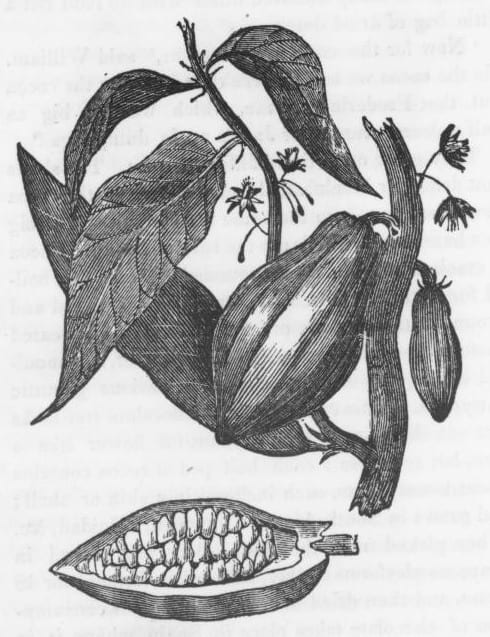 A general flavor or aroma term reminiscent of chocolate. But what type? Usually described with more specifics.: Chocolate is a broad, general flavor or aroma term reminiscent of... ...more dimension to it as well. The finishSimilar to aftertaste, but it refers to the impression as the coffee leaves the palate. Aftertaste is the sensations gathered after the coffee has left the mouth. We... ...more goes toward the bittersweetBittersweet is from the language of chocolate, and describes the co-presence of positive bittering compounds balanced by sweetness. It is directly related to caramelization, but has inputs from... ...more, with a pungentRefers to an aggressive, intense aroma or flavor, often related to spices (pepper) or roast tastes. Pungent foods are often called "spicy", meaning a sharp or biting character,... ...more (peppery spice) quality emerging, reminding you of the deep, heavy-handed cup character that epitomizes Sumatra. It has a bit of all the defining Sumatra flavors wrapped together in one coffee, and maintains a balanceSuggests a harmony and proportion of qualities, and implies mildness since no one quality dominates.: Balance is both an obvious and slippery taste term. It implies a harmony... ...more between them. Most people might taste this and just say, "Boy, that's nice Sumatra". �
1/29: Tuesday arrivals include a great BrazilBrazil is a coffee giant . As Frank Sinatra sang, "they grow an awful lot of coffee in Brazil".: Brazil is a coffee giant . As Frank Sinatra... ...more we have had for 3 seasons now, from the matriarch of Minas! Brazil Carmo- Nazareth Dias Pereira deserves a light roast to bring out the sweet citrus and mild malty notes, but makes great espressoA small coffee beverage, about 20 ml, prepared on an espresso machine where pressurized hot water extracted through compressed coffee.: In its most stripped-down, basic form, this is... ...more at FC+ too. the wet aromatics become very sweet and malty, with floral notes (wildflowers) initially, and hints of sageA flavor hint of sage found in coffee, either leafy sage, dried sage, or sage flower. This could indicate a more rustic cup quality, or even defect flavor... ...more blossom. There is something pleasantly savory about the aromatics. In the light roast the cup has very mandarin-orange-like flavor, tea-bisquit and barley, with a very mild overall intensityWe have a simple scale to rate intensity in our coffee reviews, from Mild to Bold. Low intensity does not mean low quality!: We have a simple scale... ...more of flavor. As it cools, Meyer lemon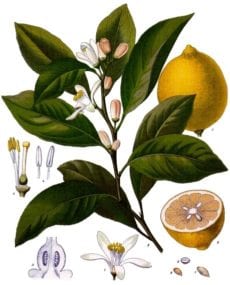 Lemon notes, as well as other related citrusy flavors or acidities, are prized in coffee. These usually express themselves as a bright accent in the cup, or aromatic... ...more notes emerge, more as a flavor than an aspect of acidity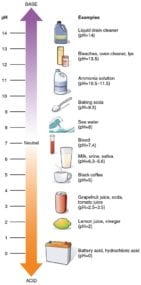 Acidity is a positive flavor attribute in coffee, also referred to as brightness or liveliness. It adds a brilliance to the cup, whereas low acid coffees can seem... ...more (it's a mild and proportionate acidity overall). Darker roasts take on more bittersweet and chocolate character with some aniseAnise seed is highly aromatic and has a flavor similar to fennel and licorice, used to flavor various foods and liquors: Anise is a flowering plant in the... ...more and herbalA flavor descriptor in coffee reminiscent of herbs, usually meaning aromatic, savory, leafy dried herbs. Usually, more specific descriptions are given, whether is is a floral herb, or... ...more hints, but the lighter roasts are what distinguish the quality of this coffee. �
So that's the run-down …I am listing the Brazil days in advance because I am off to IndiaIndian coffees are under-represented in the coffee market: they are good balanced, mild coffees. You will find the pronounced body, low acidity and subtle spicy notes pleasing, and... ...more early tomorrow. looking for that oddball LibericaCoffea Liberica is a distinct Species in the Genus Coffea : Coffea Liberica is a distinct Species in the Genus Coffea originating in Liberia, West Africa. It is... ...more coffee. -Tom