A Matter of Taste
Finding the coffees you like is no easy task, but the reward is great. I hope our Coffee Cupping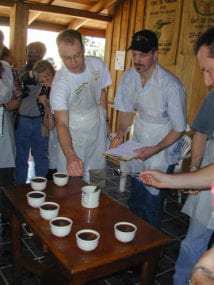 Cupping is a method of tasting coffee by steeping grounds in separate cups for discrete amounts of ground coffee, to reveal good flavors and defects to their fullest.... ...more Reviews* help you select coffees you might like, but it is going to take some experimentation and a few blunders to flesh out your preferences. And coffee presents some special problems; the tastes are subtle and complexThe co-presence of many aroma and flavor attributes, with multiple layers. A general impression of a coffee, similar to judgments such as "balanced" or "structured" ...more compared to other beverages, and the language to describe them unfamiliar.
The most important way to quickly define your tastes is to keep a coffee log. This doesn't have to be anything fancy; it could be as simple as tearing the sticker labels off the bags of coffee you like and putting them on a sheet of paper. But keep track of which coffees you liked best and how dark they were roasted when they really impressed you.
When you find a coffee that you really don't like, consider it a great success! It's a solid starting point to determine a coffee flavor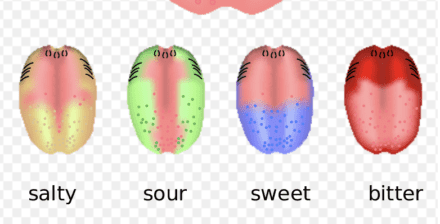 The overall impression in the mouth, including the origin character as well as tastes that come from the roast.: This is the overall impression in the mouth, including... ...more you don't like, and which coffees to scratch off your list. Perhaps it is "earthy". You will find this in SumatraIndonesians are available as a unique wet-hulled or dry-hulled (washed) coffees. Giling Basah is the name for the wet-hulling process in Bahasa language, and will have more body... ...more in the form of mustyOff aroma and flavor that reminds one of a dank, moldy closet. This flavor can hint at a dangerous coffee mold and should not be consumed.: Off aroma... ...more/earthy flavors, in Ethiopians — but only the dry-processed ones. Look for that word in the cupping reviews and its a good clue to avoid that coffee.
Or maybe bright coffees with citrusy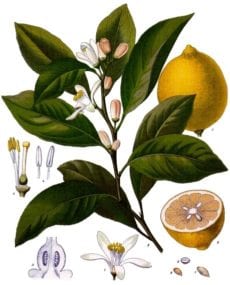 Qualities in coffee that are reminiscent of a citrus fruit; orange, lemon, grapefruit, kumquat, etc.: Qualities in coffee that are reminiscent of a citrus fruit; orange, lemon, grapefruit,... ...more acidity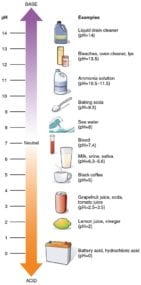 Acidity is a positive flavor attribute in coffee, also referred to as brightness or liveliness. It adds a brilliance to the cup, whereas low acid coffees can seem... ...more are unpleasant to you. Avoid some Kenyas, the PanamaPanama coffee ranges from medium quality lower altitude farms to those at 1600 - 1800 meters centered in the area of Boquete in the Chirqui district near the... ...more Lerida, and other "bright" Centrals. The wet-processed Ethiopians like Yirgacheffe are also citrusy. You can see that a taste characteristic is not strictly geographical. If you loved an East African like a Zimbabwe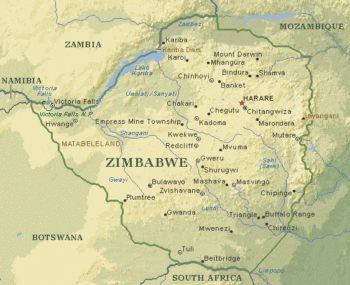 Zimbabwe, formerly known as lower Rhodesia until independence in 1980, has produced great coffee since production was introduced in the 1960s. Like Zambian coffees, these coffees are often... ...more, it doesn't mean you will love an Ethiopians Harar in the same way, despite them both being African. The difference between Sumatra and TimorTimor-Leste (East Timor) is a tiny island between Australia and Sulawesi, annexed by Indonesia and liberated in a referendum several years ago. Small scale coffee farming was jump-started... ...more is pronounced even though both are Indonesian. Even within a sub-region, primary taste characteristics can be extremely different: a Ugandan is nothing like a neighboring Kenyan. For this reason you find that knowing a little about coffee always seems insufficient given that conventionalConventional coffee means that a coffee is not organic certified, in the coffee trader parlance. ...more wisdom is often half-true, and singularities abound!
And remember this: our coffees have character! If its a character you like, you'll be thrilled. If its one you don't, you will know it right away. But that doesn't mean its a bad coffee. I put a lot of work into cupping coffee from every coffee brokerage I can to find the truly exceptional origins, and from specific lot numbers of the same name to find the best bags. But its a committee of one ( just me!) that makes cupping decisions. Your results will differ…
Napoleon Would Be Proud…
It appears that little ol' Sweet Maria's will be the only coffee retailer in the U.S. with coffee from the Island of Saint Helena (otherwise known as the island where Napoleon was exiled and died). In a deal brokered by Scott Reed (affably known as the Hamburgo-ler in my shop), the only shipment of 500 lbs. of this coffee is coming here. Amazingly, it was sent out impromptu from the island in November on the first available boat, since the regular bi-monthly boat to the South Atlantic isle broke down. Alas, that boat was headed the wrong direction, to South Africa and not to the Americas. More humorously, the measly 500 lbs. was put in a full shipping container that normally holds 37,500 of coffee. I have no explanation for that. The coffee has since bounced around the globe, and was in Canada last week. I expect it in mid-January.
What's the coffee like? Pure gold! Coffee was brought to St. Helena in 1735 and the seedstock has remained pure since then! It's a unique heirloom varietyA botanical variety is a rank in the taxonomic hierarchy below the rank of species and subspecies and above the rank of form (form / variety / subspecies... ...more, and all coffee production was operated by the Dutch East Indes Co. until it was largely abandoned and the trees were left completely untended. But the coffee cultivation was revived a decade ago, and new coffee trees were carefully re-cultivated from the 100+ year-old ancestral Yemeni plants.
The cup clearly displays its Yemeni roots with flavors that are reminiscent of a washed Ethiopian like Yirgacheffe (since indeed this coffee is washed). But it has an overall lush island character one would expect from such an environment, reminiscent of mild and subtle notes in KonaKona coffee comes from farms along the Kona Coast on the Big Island of Hawaii: Kona coffee comes from farms along the Kona Coast on the Big Island... ...more. But it is remarkably complex too.
Web Page Upgrades
We have switched our web page to a new server based in Chicago and you can expect to see some improvements over the next few months. Since I still do everything myself, there's a definite learning curve involved, but our web pages will soon be searchable, we will be adding a very subtle shopping cart type system to make the order form more convenient, and other significant bells n' whistles. The page is already being served on from the new machine. Security for orders should be as good or better since the secure servers are at the same location. There will be a site map too. You will never see an animated graphic, advertising banners, or frames on our pages though. No gimmicks, just trying to make the page a tad less difficult to navigate!
Sweet Maria's Green Coffee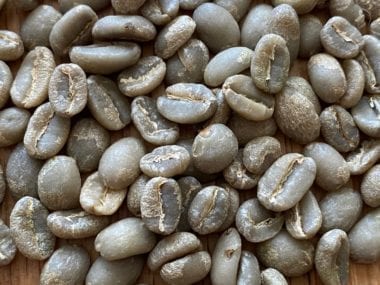 Green coffee refers to the processed seed of the coffee tree fruit. Coffee is a flowering shrub that produces fruit. The seeds of the fruit are processed, roasted,... ...more Offerings on 01/15/00
Coffee is a crop; it comes and goes! Our web page always has the latest list of offerings: www.sweetmarias.com
***Central American*** 1 lb 2 lb 5 lb
Costa Rican Dota Tarrazu $5.30 $10.07 $23.06
Costa Rican Tarrazu LaMinita $7.30 $13.87 $31.76
Costa Rican La Pastora Tarrazu $4.80 $9.12 $20.88
Guat. Antigua -La Tacita EstateA "coffee estate" is used to imply a farm that has its own processing facility, a wet-mill. In Spanish this is called an Hacienda. A Finca (farm) does... ...more $5.80 $11.02 $25.23
Guat. Antigua -Maragogype $5.20 $9.88 $22.62
Guat. Antigua -Santa Barbara $5.20 $9.88 $22.62
Guat. OrganicGrown without the use of artificial fertilizers, herbicides, etc.: Organic coffee has been grown according to organic farming techniques, typically without the use of artificial fertilizers. Some farms... ...more Atitlan -Songbird $5.65 $10.74 $24.58
Guat. SHB Huehuetenango $5.00 $9.50 $21.75
Mexican Oaxaca Pluma -Fino Rojas $4.80 $9.12 $20.88
Mexican Chiapas La Floresta Est. $4.90 $9.31 $21.32
Mexican PeaberryA peaberry is a green coffee "bean" that has a rounded form: Coffee is the dried seed from the fruit of a flowering tree - each fruit having... ...more Hamburgo $4.30 $8.17 $18.71
Mexican MaragogypeMaragogype is a mutation of Typica coffee and was discovered in Brazil. The Maragogype is a large plant with big leaves, low production and very large fruits (and... ...more $5.40 $10.26 $23.49
Mexican Organic Pluma -Loxicha $5.00 $9.50 $21.75
Nicaraguan SHG Gavilan Estate $4.60 $8.74 $20.01
Nicaraguan SHG La Illusion $4.75 $9.03 $20.66
Panama Lerida Estate 99/00 $4.90 $9.31 $21.32
Salvador Organic Los Naranjos $5.20 $9.88 $22.62
***South American*** 1 lb 2 lb 5 lb
BrazilBrazil is a coffee giant . As Frank Sinatra sang, "they grow an awful lot of coffee in Brazil".: Brazil is a coffee giant . As Frank Sinatra... ...more -Berrador Estate Acaiá $4.45 $8.46 $19.36
Brazil Cerrado-Monte Carmelo $4.40 $8.36 $19.14
Brazil Cerrado-Oberon 17/18 $4.70 $8.93 $20.45
Brazil Serra Negra 17/18 $4.55 $8.65 $19.79
Colombian Organic Cauca $5.30 $10.07 $23.06
Colombian Reserva Del Patron $5.50 $10.45 $23.93
Colombian San Bartolo ExcelsoA Colombian coffee grade referring to screen size of 15-16. In the traditional bulk Arabica business, Excelso is a step below the large bean Supremo grade, which indicates... ...more $4.55 $8.65 $19.79
PeruPeruvian coffees have Central American brightness but in a South American coffee flavor package overall. The good organic lots do have more of a "rustic" coffee character.: Organic... ...more Org. Chanchamayo '99 $4.75 $9.03 $20.66
***African, Arabian*** 1 lb 2 lb 5 lb
CongoKivu is the general name for East Congo (Kinshasa), covering a very broad geographical area, and the lake of the same name that divides them. It borders on... ...more Kivu $4.50 $8.55 $19.58
Ethiopian Djimmah Gr 5 $4.80 $9.12 $20.88
Ethiopian Ghimbi Gr 5 $4.75 $9.03 $20.66
Ethiopian Harar Gr5 Horse $5.70 $10.83 $24.80
Ethiopian Sidamo DP Gr4 $5.20 $9.88 $22.62
Ethiopian Yirgacheffe Gr2 $5.90 $11.21 $25.67
KenyaKenya is the East African powerhouse of the coffee world. Both in the cup, and the way they run their trade, everything is topnotch.: Kenya is the East... ...more AA Gichunji 98/99 $6.00 $11.40 $26.10
Kenya AA Kirinyaga 98/99 $5.80 $11.02 $25.23
YemenYemen has a coffee culture like no other place, and perhaps some of what we enjoy in this cup is due to their old style of trade...: Technically,... ...more Mattari Al-Haj $7.00 $13.30 $30.45
Yemen Rimy $6.9 $13.11 $30.02
ZambiaFrom the country formerly known as upper Rhodesia in a country now named for the Zambezi River, Zambian coffees range from Kenya-like brightness to subtle, balanced coffee with... ...more AA Lilyvale Estate $5.50 $10.45 $23.93
Zimbabwe AAA Pinnacle $5.60 $10.64 $24.36
***Indonesian, Indian*** 1 lb 2 lb 5 lb
Indian Monsooned Malabar $5.50 $10.45 $23.93
Indian -Pearl Mountain Estate $4.90 $9.31 $21.32
Java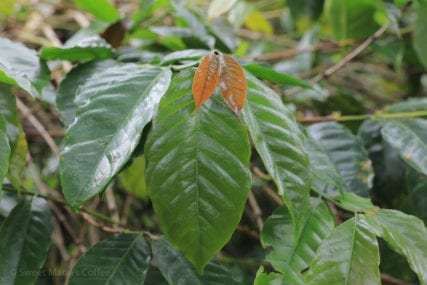 There are several types of Abyssinia, but they are not from Ethiopia but rather Indonesia. Abyssinia 3 = AB3. PJS Cramer, a Dutch plant researcher, introduced this variety in 1928,... ...more Aged Old Brown $6.20 $11.78 $26.97
Java Gvt. Estate -Kayumas $5.10 $9.69 $22.19
Myanmar ArabicaArabica refers to Coffea Arabica, the taxonomic species name of the genus responsible for around 75% of the worlds commercial coffee crop.: Arabica refers to Coffea Arabica, the... ...more -Rubyland $3.50 $6.65 $15.23
Papua New GuineaPapua New Guinea (PNG) occupies the eastern half of the island it shares with the Indonesian province of Irian Jaya, part of Indonesia. The two primary areas for... ...more Mile High A $5.50 $10.45 $23.93
SulawesiSulawesi coffees are low-acid with great body and that deep, brooding cup profile akin to Sumatra. The coffee is sometimes known as Celebes, which was the Dutch colonial... ...more Toraja Gr 1 JP Prep $5.00 $9.50 $21.75
Sumatra MandhelingA trade name used for wet-hulled Sumatra coffees. It is an area and a culture group as well (spelled Mandailing often) but there is not as much coffee... ...more Gr1 DP $5.00 $9.50 $21.75
Sumatra OrganicGayoMtn.Gr1 $5.50 $10.45 $23.93
Timor Grade 1 -Aifu $5.00 $9.50 $21.75
***Islands, Blends, …*** 1 lb 2 lb 5 lb
Dominican -Montana Verde Estate $4.80 $9.12 $20.88
French ChicoryChicory was a popular coffee substitute and economizer for 2 centuries, back when coffee was more prized, and pure coffee was a luxury. : Chicory was a popular... ...more -Roasted $6.00 $11.40 $26.10
JamaicaJamaica coffee can be excellent mild, lush coffee... sometimes. Like Kona and Puerto Rican coffee, it is soft, mild, clean and well balanced when it is good.: Ah... ...more Bl Mtn. Mavis Bank Est. $TBA $TBA $TBA
Maui Kaanapali Moka $7.40 $14.06 $32.19
Isle of Saint Helena $TBA $TBA $TBA
SM's Moka Kadir Blend $5.80 $11.02 $25.23
SM's EspressoA small coffee beverage, about 20 ml, prepared on an espresso machine where pressurized hot water extracted through compressed coffee.: In its most stripped-down, basic form, this is... ...more Monkey Blend $5.00 $9.50 $21.75
Sweet Maria's Fr.RoastBlend $5.50 $10.45 $23.93
Malabar Gold Espresso Blend $6.00 $11.40 $26.10
***Decafs*** 1 lb 2 lb 5 lb
Brazil Santos SWPSWP means Swiss Water Process is a patented water filtration decaf method, not a chemical solvent method. The plant is in Vancouver, Canada. ...more Decaf $5.40 $10.26 $23.49
Colombian Natural Decaf $5.20 $9.88 $22.62
Ethiopian Sidamo Co2 Decaf $6.20 $11.78 $26.97
Guat. Organic Atitlan SWP D $6.55 $12.45 $28.49
MexicanEsmeralda Natural D $4.70 $8.93 $20.45
Papua New Guinea Org SWP D $6.00 $11.40 $26.10
Sumatra Mandheling C02 Decaf $6.20 $11.78 $26.97
***Premium Robustas*** 1 lb 2 lb 5 lb
Indian Kaapi Royale Robusta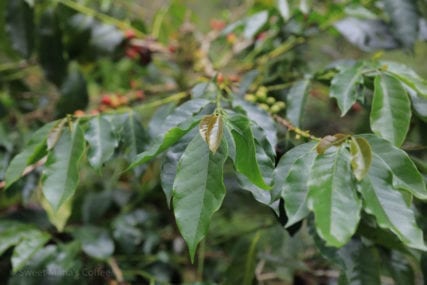 Ateng is a common name for Catimor coffees widely planted in Sumatra and other Indonesia isles.: Ateng, with several subtypes, is a common name for Catimor coffees widely... ...more $5.15 $9.79 $22.40
Indian Monsooned RobustaRobusta usually refers to Coffea Robusta, responsible for roughly 25% of the world's commercial coffee. Taxonomy of Robusta is debated: some sources use "Robusta" to refer to any... ...more AA $5.30 $10.07 $23.06
PapuaNewGuinea Washed Robusta $3.90 $7.41 $16.97
Sweet Maria's Coffee Roastery
9 E. 2nd Ave. * Columbus Ohio 43201
ph/fx:614 294 1816 * orders:888.876 5917
web: www.sweetmarias.com
email: [email protected]
BACK