Choosing Green Coffee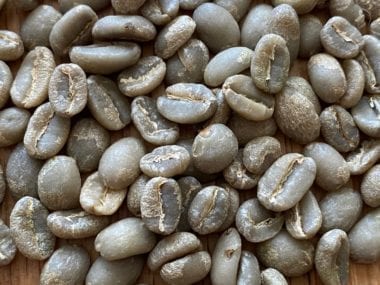 Green coffee refers to the processed seed of the coffee tree fruit. Coffee is a flowering shrub that produces fruit. The seeds of the fruit are processed, roasted,... ...more Q & A
Q: Why do we put order limits on certain coffees?
A: It's not just to be mean; we want to make sure we don't over-sell a coffee and want as many of our customers as possible to enjoy it. Sometimes we buy microlots that only consist of a few hundred pounds so it doesn't make sense to offer anything larger than a 1 or 2 lb bag. We'd just sell out too quickly!
Q: What's the deal with microlots?
A: A microlot isn't just a small amount of coffee, but usually a lot that's been picked or processed differently from the rest. It can be a special cultivarCultivar is a term used interchangeably with Varietal in the coffee trade to indicate plant material, although there are distinctions.: The naming of a cultivar should conform to... ...more, a portion of the farm that's at a specific altitude, a special picking from a specific day, or a combination of these. It's (hopefully) not arbitrarily selected, but involves careful experimentation, preparationPreparation refers to the dry-milling steps of preparing coffee for export: hulling, grading, classifying, sorting.: Preparation refers to the dry-milling steps of preparing coffee for export: hulling, grading,... ...more and cupping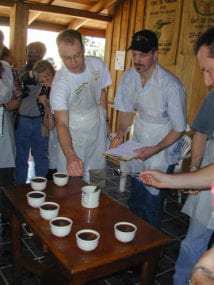 Cupping is a method of tasting coffee by steeping grounds in separate cups for discrete amounts of ground coffee, to reveal good flavors and defects to their fullest.... ...more, and often discussion and collaboration between the farmer and buyer.
The term "microlot" has been abused a bit in the specialty coffee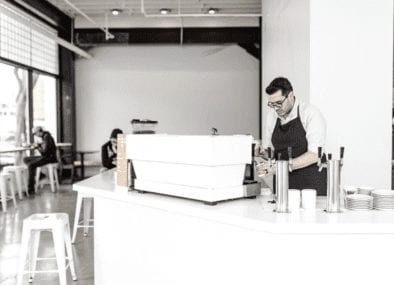 Specialty coffee was a term devised to mean higher levels of green coffee quality than average "industrial coffee" or "commercial coffee". At this point, the term is of... ...more though. I suppose it is relative; I mean if you are accustomed to buying 10 containers of a coffee, one container would be a "Microlot"! But that is not how we are using the term. We we say microlot, it is generally only a few hundred pounds, in either bags or boxes.
Q: I loved a certain coffee last year, why can I not get it again?
A: There are different reasons why certain origins or estates could be unavailable. We strive to provide the best green coffee available and won't bypass an exceptional coffee in favor of something familiar but less exciting. Tried and true coffees we have reliably for years (usually from farms and/or mills that have solid coffee handling processingThe removal of the cherry and parchment from the coffee seed.: Coffee is either wet-processed (also called washed or wet-milled) or dry-processed (also called wild, natural or natural... ...more procedures) can be good but not at the expense of ignoring quality and new flavors that are out there. Weather, natural disasters, political instability and competition among coffee buyers internationally can also impact coffee availability.
We know it's disappointing to find a coffee you really love, only to find it's unavailable the next time you order, but coffee is more like seasonal produce than corn flakes. "Coffee is a Crop Not a Can of Pop." It's got a longer shelf life than tomatoes, of course, but it doesn't last forever. You could get Costa RicaCosta Rican coffee is typically very clean, sweet, with lots of floral accents. hey are prized for their high notes: bright citrus or berry-like flavors in the acidity,... ...more all year, but it really won't taste consistently good as it ages.
Q: What should I do when my favorite coffee is no longer available? I am overwhelmed with the choices.
A: First, I think that our samplers are a good place to start when you are not sure what to order. You get a selection of 4 or 8 different 1 lb bags from the major growing regions in the regular sampler, or we have an espressoA small coffee beverage, about 20 ml, prepared on an espresso machine where pressurized hot water extracted through compressed coffee.: In its most stripped-down, basic form, this is... ...more sampler that contains espresso blends and single-origin coffees that work well as espresso. It's a good opportunity to try different origins or processing methods and discover the range of characteristics coffee can offer. It's also eye opening to roast and brew a few different origins and taste them side-by-side.
Second, it is helpful to keep the crop cycle in mind in terms of when certain origins arrive. This is tricky because there are differences from year to year and weather patterns like annual rains and dry periods (that help trigger flowering of the trees) have been changing in unpredictable ways (global warming anyone?) But keeping in mind when certains origins tend to come in would help take some of the guess work out of picking origins. Example: If you've been looking at our current offerings, you've probably noticed that it's slim pickings for Central American coffees. GuatemalaGuatemalan coffee is considered a top quality coffee producer in Central America. Due to our proximity to Guatemala, some of the nicest coffees from this origin come to... ...more, Costa Rica, El SalvadorEl Salvador coffee had an undeservingly poor reputation for years, marred mostly by the inability to deliver coffee of high quality in an unstable political climate. Unfortunately, agriculture... ...more, etc. harvest their crops in the late winter/early spring, so they're just shipping out and we should see this year's crops arriving at our warehouse in May or June. In the meantime, we have a wealth of great South American, African and Indonesian coffees.
Third, it is helpful to consider the overall flavors you like when you're choosing coffee. Processing method is also a big factor in cup profile. A dry processed Ethiopian coffee will taste more like a dry processed YemenYemen has a coffee culture like no other place, and perhaps some of what we enjoy in this cup is due to their old style of trade...: Technically,... ...more than a wet processed Ethiopian. Tom did a good video on choosing coffees here's the link.
If you know you like mild coffees, you may want to focus on Central American or Hawaiian coffees. BoliviaBolivia has always been a coffee origin with great potential, the potential to have a unique Specialty coffee offering with unique cup character.: There's no better way to... ...more and EcuadorEcuador has everything it takes to grow great coffee. Positioned between Colombia and Peru, the interior mountain ranges have plenty of altitude, weather patterns, and ideal soil for... ...more can also be mild.
If you drink mostly espresso, try one of our espresso blends or use BrazilBrazil is a coffee giant . As Frank Sinatra sang, "they grow an awful lot of coffee in Brazil".: Brazil is a coffee giant . As Frank Sinatra... ...more as single-origin espresso. You can also use the drop down menu on the top of listings on the Green Coffee Page to find coffees recommended for espresso.
If you know you like darker roasts and coffees with a lot of bodyAssociated with and sensed by mouthfeel, body is sense of weight and thickness of the brew, caused by the percentage of soluble solids in the cup, including all... ...more, you may want to check out Indonesian or Brazilian coffees. These tend to have more body, less acidity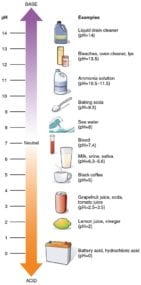 Acidity is a positive flavor attribute in coffee, also referred to as brightness or liveliness. It adds a brilliance to the cup, whereas low acid coffees can seem... ...more and take a dark roast well.
If you like bright, flavorful coffees, try Kenyan coffees, which often have more acidity or citrus characteristics; or Ethiopian coffees which can be fruitedIn some coffee taster's lexicon, "fruity" means the coffee is tainted with fruit, and "fruited" means a coffee is graced by positive fruit notes. We don't exactly see... ...more or taste of bittersweetBittersweet is from the language of chocolate, and describes the co-presence of positive bittering compounds balanced by sweetness. It is directly related to caramelization, but has inputs from... ...more chocolate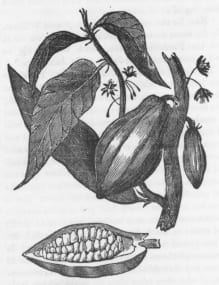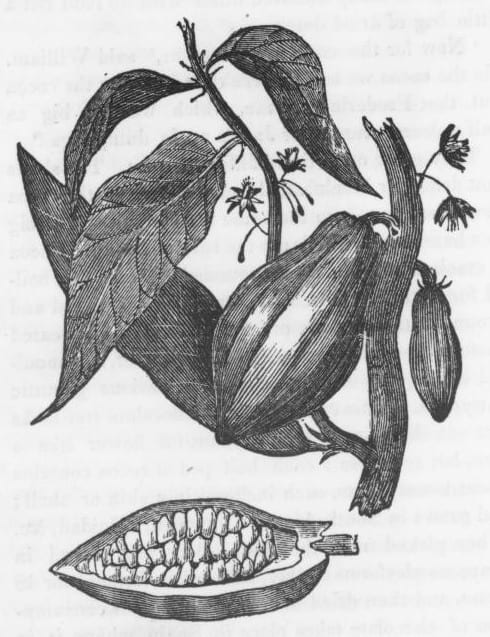 A general flavor or aroma term reminiscent of chocolate. But what type? Usually described with more specifics.: Chocolate is a broad, general flavor or aroma term reminiscent of... ...more.
We also archive all our past coffees reviews. You can find the coffee you liked in our archives and compare it to current offerings. The "IntensityWe have a simple scale to rate intensity in our coffee reviews, from Mild to Bold. Low intensity does not mean low quality!: We have a simple scale... ...more/Prime Attribute" and "Compare to" fields are helpful, but reading the full review is good to get a broader description of the coffee. – Amanda & Erica
Testing New Products
I wanted to point to a couple of product test results recently posted to the SM Blog in case you missed them. We reviewed the Bunn Trifecta MB, a type of automated aero-press, and the iCoffee Roaster made by a company in South Korea.
The Bunn Trifecta MB is the more interesting product (it actually works). It is a home version of their single cup commercial Trifecta brewer. It's about as big as a typical drip brewer in size, has a handled chamber instead of a portafilterThe part of an espresso machine which holds the filter basket, into which coffee grounds are placed.: The part of an espresso machine which holds the filter basket,... ...more and water cylinder and features blue LEDs to make it seem even more futuristic. It is pretty expensive, at the introductory price of $499. It has adjustable brew times that vary from 40 seconds to 3 minutes, and 5 different turbulence settings to really customize your brew profile. There are a few drawbacks – and you can read about them further on the blog post. I am not sure we will sell it – because of the high price and some quirks about how it functions – but we will see. The full blog post is here.