Green Coffee FAQ: Your Questions and Our Answers about the Basics of Green Unroasted Coffee!
Coffee doesn't have to be rocket science. So why does that dude at the office party make it seem like it is? I know, I know … if you look around Sweet Maria's site, it definitely looks like we (and those like us) are the ones turning coffee into something complicated.
For that, we apologize. Maybe it's the caffeineAn alkaloidal compound that has a physiological effect on humans, and a bittering taste. It is found throughout the coffee plant but is more concentrated in the seed / coffee bean. Arabica ranges from 1.0 More but it's easy to get excited about coffee. We try to make it accessible, while not dumbing it down. But in our classes and demos, we actually find that the most basic questions usually lead to the best conversations. With that in mind…
What coffee should I choose?
For beginning home roasters, I think it is best to start with a Green Coffee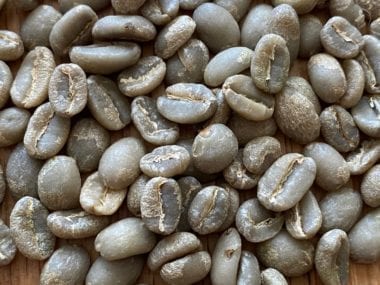 Green coffee refers to the processed seed of the coffee tree fruit. Coffee is a flowering shrub that produces fruit. The seeds of the fruit are processed, roasted, ground and prepared as an infusion.: Coffee More Sampler which gives you a range of origins and processingThe removal of the cherry and parchment from the coffee seed.: Coffee is either wet-processed (also called washed or wet-milled) or dry-processed (also called wild, natural or natural dry, and we abbreviate it DP sometimes). More methods so you can start to hone in on what you like. While the type of roast you use will greatly influence the flavor (all coffees come with roast recommendations on the label), origin flavorOrigin Flavor is a term we use to describe coffee flavors that are intrinsic to a particular coffee from a particular origin, and in contrast to flavor we term "Roast Taste": Origin Flavor is a More sets the parameters for the flavors in the cup.
What factors make coffee taste different?
Coffees produced around the world can have an incredible variety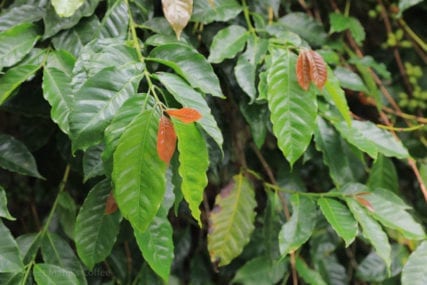 Hibrido de Timor abbreviated HdT is the interspecies hybrid of C. Arabica and C. Canephora (Robusta) that was found in Timor Leste in the 1940s. It has been the bases of plant breeding for disease More of flavors; there are, however, some general characteristics to different regions. These may be due to climate, soil, altitude or the processing method (turning coffee fruit from the tree into green beans for export).
Which factor is most important in determining coffee flavor?
It's really a combination of factors, not a single one. In marketing information, roasters and suppliers like to play up the Variety / Cultivar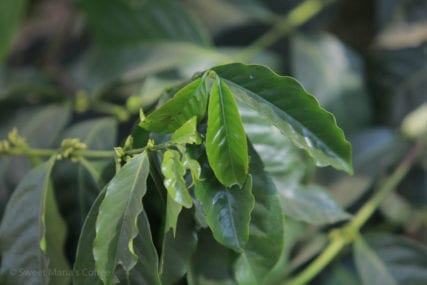 USDA is (obviously) the United States Department of Agriculture. USDA also had coffee plant breeding programs in the past and one variety they distributed to Indonesia and was widely planted is called USDA  (sounds like  More of the coffee plant. But coffee isn't like wine, and (with a few exceptions) variety isn't producing a huge difference in taste as it would with a wine. Terroir, soil and climate matter, but again it's a wine term that does not apply precisely. If I had to pick the factors not emphasized enough in the way people talk about coffee, I would say human labor, the huge effort to select ripe fruit and sort it, and processing method used to convert fruit to green beans, are the two most significant.
I like classic coffee taste, not flavored, not fruity. What should I focus on?
For me, Central American coffees have the classic, clean, crispUsually used as a modifying flavor term, such as "crisp acidity" : Crisp can have several meanings, since it modifies other flavor terms. Crisp acidity might mean bracing, fresh fruit acids. Crisp chocolate notes might More taste with a balanceSuggests a harmony and proportion of qualities, and implies mildness since no one quality dominates.: Balance is both an obvious and slippery taste term. It implies a harmony and proportion of qualities, and perhaps a More of brightnessA euphemistic term we use often to describe acidity in coffee. A bright coffee has more high, acidic notes. : A euphemistic term to describe acidity in coffee. A bright coffee has more high, acidic More, bodyAssociated with and sensed by mouthfeel, body is sense of weight and thickness of the brew, caused by the percentage of soluble solids in the cup, including all organic compounds that are extracted from brewing More and aftertasteAftertaste refers to lingering residual sensations in the mouth after coffee has swallowed. It might be distinguished from "finish" which is the final sensations of the coffee while it leaves the mouth. Also see Afternose. More. They are crowd-pleasing coffees, the kind you want to drink again and again. For us, our Guatemalas are the best Centrals, but it would be a shame not to search for those great flavors in Honduras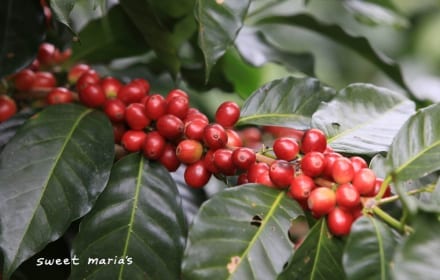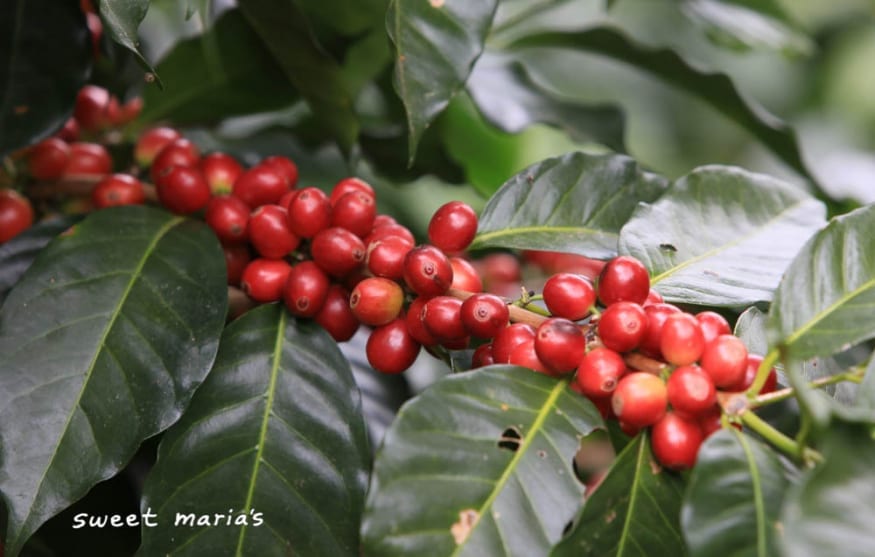 Honduran coffee was absent from the top ranks of the Specialty market, but that has changed. It has all the environmental factors on its side: soil, altitude, climate. All it's neighbors have sophisticated coffee production: More, El SalvadorEl Salvador coffee had an undeservingly poor reputation for years, marred mostly by the inability to deliver coffee of high quality in an unstable political climate. Unfortunately, agriculture is the first to suffer in revolution, More, Costa RicaCosta Rican coffee is typically very clean, sweet, with lots of floral accents. hey are prized for their high notes: bright citrus or berry-like flavors in the acidity, with distinct nut-to-chocolate roasty flavors.: Can a More, Nicaragua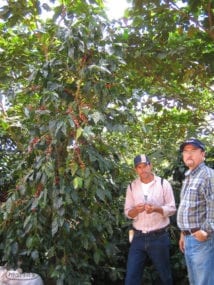 Nicaraguan coffees from the Segovia, Jinotega, Ocotal and Matagalpa regions are nice balanced cups. They often possess interesting cup character along with body and balance, outperforming many other balanced Central American and South American high-grown More and others. When Centrals are out of season, you need to try BurundiBurundi coffee bears resemblance to neighboring Rwanda, in both cup character, but also the culture surrounding coffee. Burundi is a small landlocked country at the crossroads of East and Central Africa, straddling the crest of More and RwandaRwandan coffee was, at one time, rarely seen in the United States as either a Specialty grade or low-end commercial coffee. There simply was not that much coffee produced in Rwanda that went anywhere besides More! These are incredible coffees in the same vein as Guatemala… but better!
I make espresso only, what should I choose?
There's a lot of different approaches to espressoA small coffee beverage, about 20 ml, prepared on an espresso machine where pressurized hot water extracted through compressed coffee.: In its most stripped-down, basic form, this is a working definition for espresso: A small More. Commercial espresso has normally been blends, but blends are necessary for espresso. Single OriginSingle Origin refers to coffee from one location, in contrast to blended coffee. This term is particularly useful in discussing espresso, since most commercial espressos are made from blends. This is what the term "SO More (SO) Espresso is incredibly satisfying, and our list tags coffees that work unblended as "Good for Espresso." While much blending was done to bolster branding of coffee, there are some good reasons to blend, especially when balance is wanted along with moderate amounts of other attributes, such as brightness or fruit. We offer pre-blended green coffee, and our Monkey blend has been a big hit for years. To blend your own, perhaps use a mild BrazilBrazil is a coffee giant . As Frank Sinatra sang, "they grow an awful lot of coffee in Brazil".: Brazil is a coffee giant . As Frank Sinatra sang, "they grow an awful lot of More as a base, and add small amounts of Ethiopia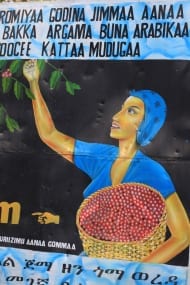 Ethiopia is the birthplace of coffee: it is in the forests of the Kaffa region that coffee arabica grew wild. Coffee is "Bun" or "Buna" in Ethiopia, so Coffee Bean is quite possibly a poor More for fruit, or a Central American for some acidity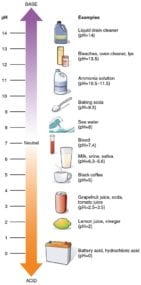 Acidity is a positive flavor attribute in coffee, also referred to as brightness or liveliness. It adds a brilliance to the cup, whereas low acid coffees can seem flat. Acidity can sound unattractive. People may More. We have many articles on Espresso and Blending in our Coffee Library
Dark Roast is for me! What green coffee roasts dark the best?
This can depend a bit; for a lot of body and low brightness (acidity), you might like Brazilian coffee, or Indonesians like SumatraIndonesians are available as a unique wet-hulled or dry-hulled (washed) coffees. Giling Basah is the name for the wet-hulling process in Bahasa language, and will have more body and often more of the "character" that More. But we find that some of the best coffees that roast dark happen to be the best at any level, coffees with brightness that lingers through into the darker levels, and help keep a darker roast from tasting flat and ashyThe smell or taste of ash, such as an ashtray, cigarette smoke, or fireplace. Often a roast defect.: A quality in aroma or flavor similar to that of an ashtray, the odor of smokers' fingers More.
Dense, high grownHigh Grown, or HG, is a coffee designation that can mean different things in different countries. : High Grown, or HG, is the highest quality Mexican coffee designation but in Nicaragua it means 2nd quality. More coffee is always better at any roast level. In fact some, like Kenyas, that can be sourSour is one of four basic sapid (in the mouth) tastes: Sour, Sweet, Salty, Bitter (and possibly a 5th called Umami which indicates savory flavors). In coffee, sourness in moderate amounts of favorable, although the More in light roasts turn to blackberryBlackberry flavor in coffee sometimes relates to slightly more developed roast levels.: Blackberry is found as a fragrance, aroma or flavor in some coffees. I find that it is less obvious at very light roast More / black currant notes at darker levels. Fantastic!
I like coffee with fruited notes!
Roughly speaking there are 2 kinds of "fruitedIn some coffee taster's lexicon, "fruity" means the coffee is tainted with fruit, and "fruited" means a coffee is graced by positive fruit notes. We don't exactly see the difference in terms of these two More coffees."
There's a clean fresh type of fruit in coffee found in the best wet-processed coffees from high altitudes. Ethiopia coffees from Sidama, Yirga Cheffe, Shakiso or Agaro are great for this type of fruit. It's also what makes KenyaKenya is the East African powerhouse of the coffee world. Both in the cup, and the way they run their trade, everything is topnotch.: Kenya is the East African powerhouse of the coffee world. Both More from Nyeri, Kirinyaga, or parts of Kiambu and Muranga so wonderful.
But for more intense rusticA general characterization of pleasantly "natural" flavors, less sophisticated and less refined, but appealing. : What is Rustic? This is a general term we came up with... Dried Apricots from Sun Maid at the supermarket, More fruit, flavors like dried mango and apricot, look for dry-processed coffees (also called "naturals" as they are simply dried in the fruit skin right off the tree). Again, it's Ethiopia that has some of the most intensely fruited dry-process lots. But we now offer this type of coffee from many other regions around the world, and each is different.
Where do you guys get your coffee from?
Our coffee buyer travels to different coffee farms and mills around the world looking for good quality coffee, and checking our suppliers. In many cases we have direct contact with the farm or coop that produced the coffee, usually buying small lots ranging from 15 to 50 bags from one supplier. Other coffees we source from our exporter / importer network, but this represents a smaller amount of our purchasing volume.
I am looking for only organicGrown without the use of artificial fertilizers, herbicides, etc.: Organic coffee has been grown according to organic farming techniques, typically without the use of artificial fertilizers. Some farms have more local Organic Certification than the More coffees. What do you have?
As mentioned above, we have a drop down menu at the top of listings on the Green Coffee Offerings that allows you to view only those coffees that are organic, farm gateFarm Gate Coffee is the name we give to our direct trade coffee buying program. Farm Gate pricing means that we have negotiated a price directly with the farmer "at the farm gate," that is, More, recommended for espresso, wet or dry processed. In many regions, specialty coffee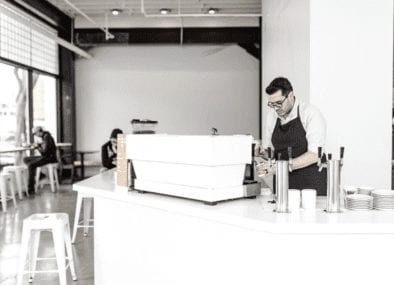 Specialty coffee was a term devised to mean higher levels of green coffee quality than average "industrial coffee" or "commercial coffee". At this point, the term is of limited use, since every multi-national coffee broker More comes from smaller traditional farms and farmers are unwilling or unable to pay for organic certification. Specialty coffee in general does not see the wholesale use of herbicides that are seen in other crops. The largest-scale producers tend to use more inputs on their crops because … guess what … they can afford them! Small-scale producers often can't and look for alternatives. Lucky for us, we focus our buying on small-holder farmers and coops, not big agribusiness coffee operations.
Help! My favorite coffee is no longer available! What do I do?
(Tom addresses this question in the video linked above but here are some additional notes.) This happens all the time – mostly because we are dealing with small, specific lots of coffee. We carry not just coffee from a specific farm, but very often a specific cultivar (i.e. BourbonA coffee cultivar; a cross between Typica and Bourbon, originally grown in Brazil: Mundo Novo is a commercial coffee cultivar; a natural hybrid between "Sumatra" and Red Bourbon, originally grown in Brazil. It was developed More, pacamaraAs the name implies, Pacamara is a large bean cultivar, a cross between Pacas and Maragogype with unique flavor properties. This variant originated in El Salvador in 1958, and has spread to nearby Central American More, etc) or picking or processing method. These are very limited lots of coffee, sometimes just a few bags, and often very unique, so we can sell out within a couple of months or faster.
When this happens, in most cases you want to look for a coffee from the same region or a nearby region. Then consider the processing method – this will greatly impact the flavor. A dry processed Ethiopian coffee will taste more like a dry processed Yemeni coffee, for example.
How long does green coffee last for?
The flavor of unroasted coffee is fairly stable when stored in a cool, dry place. Green coffee will not have a drop in cup quality from about 6 months, even up to 1 year from arrival date (every coffee we sell has an arrival date in the review). Compared to roasted coffee, that starts to fade in 7-14 days after roasting, that's pretty good!
How should I store my green coffee?
All green coffee beans should be kept cool and dry at room temperature, and away from direct sunlight. The refrigerator is too moist for green beans and the freezer is too dry. In the trade, the general rule in terms of climate for green coffee storage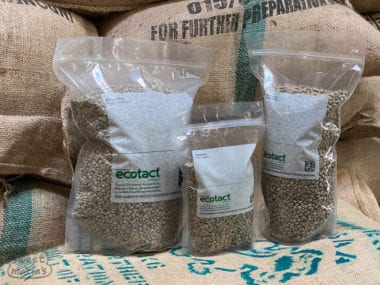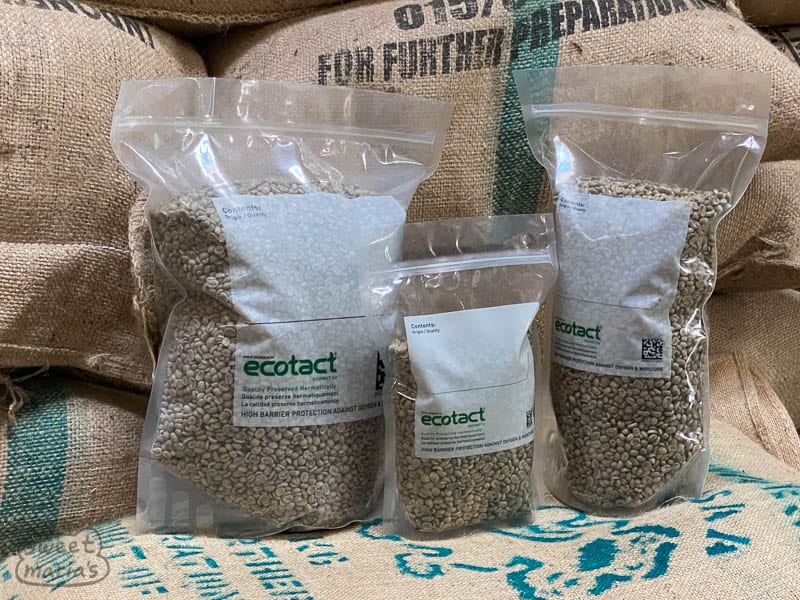 Green coffee is the dried seed from the fruit of a tree. In the past it was shipped in jute or sisal bags, which prevented coffee from becoming mouldy, but also exposed it to the More is this: if it's comfortable for you, then your coffee is happy too. The plastic zip bags we ship in are just fine, or you could transfer unroasted coffee to glass or another material with a good barrier.
Where can I buy green, unroasted coffee?
Sweet Maria's of course! : ) There are other green coffee vendors online, and sometimes your local coffee roasterA machine for roasting coffee. Or the person operating it! The basic requirements for a coffee roaster are a heating element that gets suitably hot and a mechanism for agitating the beans.: A mechanism for More will sell you some unroasted coffee if you ask nicely.
I had a certain coffee in years past that I really liked– when will it be available again?
We like to work with the same farmers year after year, because if they produce quality this year, it should be good next year and the year after. But things happen, and so the answer can be complicated. Whether or not we will have a specific coffee again depends on many variables such as weather, processing, shipping, and competition. Since we strive to provide the best green coffee available, we won't bypass an amazing coffee we haven't offered before. Tried and true coffees we have had year in and year out can be good, but not at the expense of ignoring quality and new flavors that are out there.
What is washed coffee? And what is unwashed coffee? Sounds gross!
Washed coffee means the coffee cherryOriginally coffee literature referred to the fruit of the tree as a "berry" but in time it became a cherry. It is of course neither. Nor is the seed of the coffee a bean. All More went through the wet processWet-processing starts by removing the outer skin of the coffee cherry with a machine called a pulper, then fermenting the remaining fruit (with green bean inside) in water for 8-36 hours. The fermentation breaks down More method before drying and becoming green coffee beans for export. Unwashed means it was dry-processed. It has nothing to do with being clean or uncleanA general negative description of dirty or hard flavors in a coffee that should have none. These are flavors without positive qualities, that distract from the cup. Also simply called "off" More … so don't worry!
I bought green coffee but it looks more yellow than green! What's up?
Green coffee is the term we use for unroasted coffee, because it usually is green-ish. The color of green doesn't indicate quality, though some extra-dark green coffees might not have been dried or conditioned enough, and some pale green coffees might be old crop, or stored in hot conditions. Dry processDry process coffee is a method for taking the fruit from the tree to an exportable green bean. The whole intact coffee cherry is dried in the sun with the green bean inside. Later it More coffees can look yellow, largely because the yellow-tinted silver skin (that comes off as chaffChaff is paper-like skin that comes off the coffee in the roasting process. Chaff from roasting is part of the innermost skin (the silverskin) of the coffee fruit that still cling to the beans after More in roasting) still clings to the dry-process "green" bean. And it happens too with some honey-process or wet process coffees. It doesn't impact the cup. Decaf is kinda brown-green too. More info here: Green Coffee, Defined
What is honey process coffee?
It is more of a marketing name than anything. In Brazil they called in "pulp naturalPulp natural is a hybrid method of processing coffee to transform it from the tree fruit to a green bean, ready for export. Specifically, it involves the removal of the skin from the coffee, like More process" for decades. Honey-processing sounds sweeter though, no? But it has nothing at all to do with honeyIn coffee, honey-like sweetness is often found, but we use terms such as refined honey (highly filtered and processed) as opposed to raw honey rustic honey sweetness. This form of sweetness is largely a dynamic More from bees! It means the coffee is pulped of its skin, but the fruityIn some coffee taster's lexicon, "fruity" means the coffee is tainted with fruit, and "fruited" means a coffee is graced by positive fruit notes. We don't exactly see the difference in terms of these two More layer is left on the seed as it dries, not fermentedAs a defect flavor, a fruit quality in a coffee that is excessively ripe, toward rotten. Fermented flavor can be the result of poor wet-processing, over-ripe cherry, or some other contamination in the processing. As More off like in wet-processing. So honey process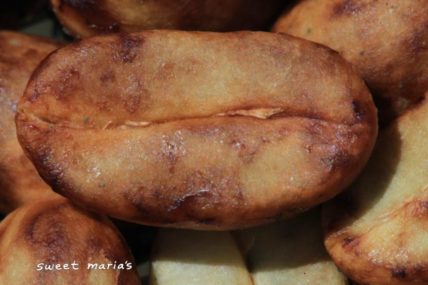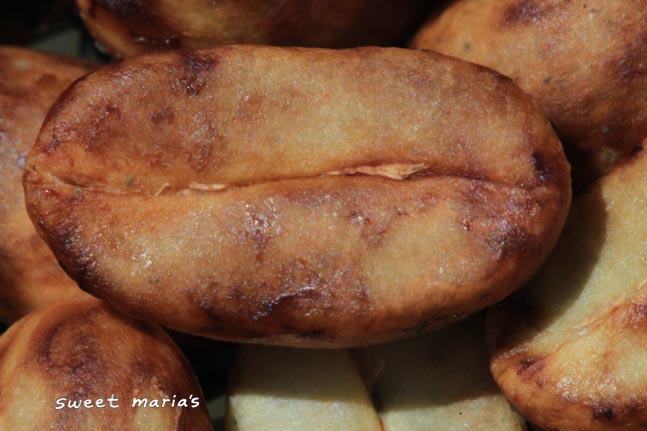 "Red honey" process gesha at a coffee farm in Costa Rica's Central Valley growing region. The honey process has nothing to do with honey other than the fact that they're both sticky! It's a term More is something between wet- and dry- processing. Flavorwise too, it is in between the others, with less aromatics than some wet process, and more body and fruit … but not as much as full dry-process. Honey is called "miel" coffee in Spanish.
What's the best coffee? Who grows it?
People do ask this, and I think it's because coffee is brown, hot, and tastes the same to many people. But few people ask, "What's the best wine in the world?" or "What's the best tea?" Why? Because wine and tea are beverages that look different, where varieties of plants produce a totally different beverage, that looks obviously different in color etc, and is prepared / served differently. The distinctions between coffee are real too, but they are admittedly less dramatic, and they don't look different. It's all brown! Anyway, the answer to "What's the best coffee in the world?" is, in fact, 42.
More about the basics:
Green Coffee, Defined
Sweet Maria's Macro Coffee Images