Coffea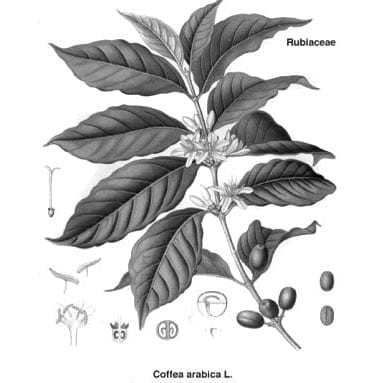 The botanical genus colloquially referred to as the "coffea genus," which is comprised of over 120 individual species. These are generally opposite-leaved, evergreen shrubs or small understory trees with a horizontal branching pattern. They contain LibericaCoffea Liberica is a distinct Species in the Genus Coffea : Coffea Liberica is a distinct Species in the Genus Coffea originating in Liberia, West Africa. It is a tree-like form, with mild cup that – What is it?
For the first time we are offering a coffee that is neither ArabicaArabica refers to Coffea Arabica, the taxonomic species name of the genus responsible for around 75% of the worlds commercial coffee crop.: Arabica refers to Coffea Arabica, the taxonomic species name of the genus responsible nor RobustaRobusta usually refers to Coffea Robusta, responsible for roughly 25% of the world's commercial coffee. Taxonomy of Robusta is debated: some sources use "Robusta" to refer to any variety of Coffea Canephora, and some use – Coffea Liberica is an entirely different species of coffee. It is grown on a much smaller scale and has properties one will never find in the more common species. The Liberica trees are huge! Growing as tall as 20 feet with large leatheryAromas or flavors reminiscent of leather, a very rustic quality and not necessarily a defect.: This descriptor is somewhat reminiscent of the leather, and is sometimes distinguished as "fresh leather". It is not necessarily a leaves. This is a peculiar crop and is generally considered too wild of a taste for mass cultivation. And it is a wild taste. We have had the India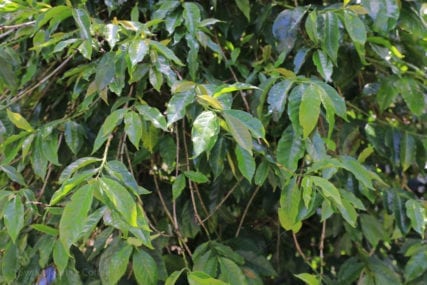 S-795 is a variety based on the " S-Line" coffees of India, and stands for Selection 795, It has a very fine cup, one of the best in Indonesia, but is not a high volume Anohki (Liberica) in stock for a couple of weeks and it has caused some consternation here at the warehouse – some love it, some hate it. We are generally adventurous folks though and don't think it is necessarily a bad thing that the aromas in the cup veer from blueberry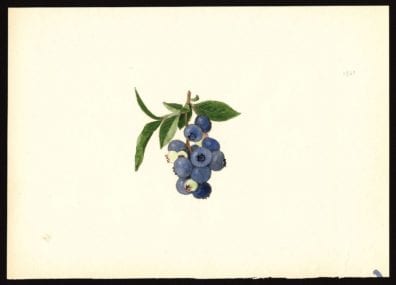 Blueberry flavors in coffee take different forms. Dried blueberry was something we first encountered in natural Harar coffee from Ethiopia. It seemed to be most potent in fresh new crop coffees and would fade in to cow-pie. Brewing up a cup of Liberica forces one to reconsider what a "good" cup of coffee should taste like, much like an aged cheese reconfigures one's senses in unimaginable ways. Pleasure and pain are closely related in terms of brain function and if Liberica doesn't cause at least a little of both in you, then you might be a cyborg after all.
Grinning Greens
Some customers might know that I studied photography. Putting that glamorous MFA degree to work I recently shot a whole host of smiling (or grimacing, as the case may be) macro photos of single seed green coffee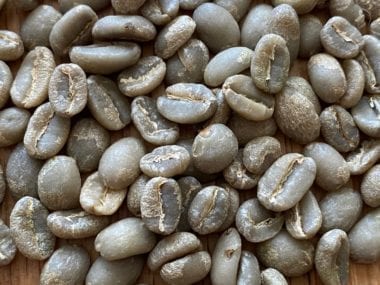 Green coffee refers to the processed seed of the coffee tree fruit. Coffee is a flowering shrub that produces fruit. The seeds of the fruit are processed, roasted, ground and prepared as an infusion.: Coffee beans, check the weblog for the link or type in:
www.sweetmarias.com/SingleBeanMacros_Varietals/SingleBeanMacros_Varietals.html
All images are at the same magnification. All are wetprocess unless noted otherwise. While the images represent a fraction of the coffee varieties available, they give an interesting visual overview of the amazing variety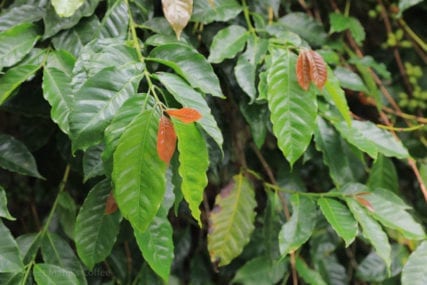 Hibrido de Timor abbreviated HdT is the interspecies hybrid of C. Arabica and C. Canephora (Robusta) that was found in Timor Leste in the 1940s. It has been the bases of plant breeding for disease in the appearance of coffee types. Notice the color, size and texture. No wonder the Liberica coffees taste so different: just look at that crazy squat bean! And we all know the Geshas taste terrific, but how about the smooth almost perfect looking bean itself? No wonder Aged SumatraIndonesians are available as a unique wet-hulled or dry-hulled (washed) coffees. Giling Basah is the name for the wet-hulling process in Bahasa language, and will have more body and often more of the "character" that tastes so funky. The pictures are a lot of fun, but remember that the appearance of the beans is only part of the picture- the truth is in the cup. Some coffees, like Sumatras, rely on the more rusticA general characterization of pleasantly "natural" flavors, less sophisticated and less refined, but appealing. : What is Rustic? This is a general term we came up with... Dried Apricots from Sun Maid at the supermarket, nature of the beans and preparationPreparation refers to the dry-milling steps of preparing coffee for export: hulling, grading, classifying, sorting.: Preparation refers to the dry-milling steps of preparing coffee for export: hulling, grading, classifying, sorting. Sorting means using density sorters to give them their earthyEarthy is a flavor term with some ambivalence, used positively in some cases, negatively in others.: Sumatra coffees can have a positive earthy flavor, sometimes described as "wet earth" or "humus" or "forest" flavors. But, pungentRefers to an aggressive, intense aroma or flavor, often related to spices (pepper) or roast tastes. Pungent foods are often called "spicy", meaning a sharp or biting character, but not unpleasant. Bittersweet tangy roast flavors qualities. Super-duper clean preparations of Sumatra can prep the characteristic originIn coffee talk, it refers to a coffee-producing region or country; such as, "I was just at origin." Of course "Origin" for most product we use is not a beautiful farm in a temperate climate, quality right out of the cup. What I like about specialty coffees are the subtle (and in the case of Liberica – not so subtle) differences between the cups). The specialty beans featured in the close-up images on these pages are truly unique products of dedicated growers and processors. Keep an eye out for more "under the macroscope" shots from me, the resident shutterbug. -Tom
10th Anniversary Shin-dig
Thank you to all who came to the 10th Anniversary Party! Tom and I find it hard to believe that we have been in business for 10 years. I am sure all you small business owners can understand but looking back on it, sometimes it seems that the time has flown by, and at the same time, I remember logging countless hours typing in credit card numbers, printing up UPS tags, answering email, writing checks, etc etc etc. It seems endless! But I suppose that is a good thing – we clearly like what we do, won't do anything else. Otherwise we would have looked for another job a long long time ago. – Maria
2007 Holiday Season
The 2007 holiday rush seems to be on now – ah, the sweet aroma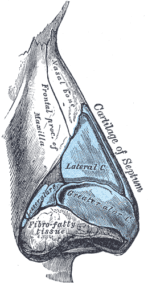 Aroma refers to sensations perceived by the olfactory bulb and conveyed to the brain; whether through the nose or "retro-nasally": The aromatics of a coffee greatly influence its flavor profile and come from the perception of holiday stress is wafting through the air! Please remember that we can fall behind our usual speedy turn around this time of year – usually just the beginning of the week and especially after the Thanksgiving holiday weekend. So if we are a bit slower responding to your email, phone message, or shipping your order, please understand that we will get back to you as soon as possible.
Holiday schedule: Closed November 22nd and 23rd.
Closed December 20th through January 1st
We re-open January 2nd, 2008
Sweet Maria's Coffee
1115 21st Street, Oakland CA 94607
web: www.sweetmarias.com
email: [email protected]
Sweet Maria's Green Coffee Offering List
as of Nov 16, 2007 – there are many, many incoming lots weekly.
Check the web site – this list is certainly out-of-date!
Central American 1lb 2 lb 5 lb 10 Lb 20 lb
Costa RicaCosta Rican coffee is typically very clean, sweet, with lots of floral accents. hey are prized for their high notes: bright citrus or berry-like flavors in the acidity, with distinct nut-to-chocolate roasty flavors.: Can a Coop Dota Dry-Process $5.20 $9.88 $22.62 $43.16 $80.08
Costa Rica Dota Peaberry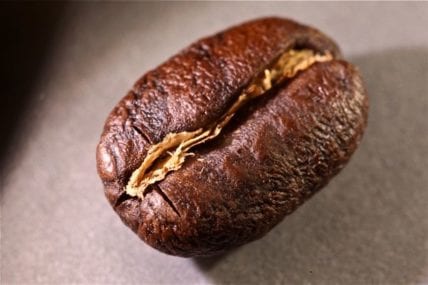 The Spanish-language term for Peaberry is the same for "snail". See Peaberry for more information on the single bean fruit of the coffee tree. A peaberry is the rounded singular seed found in the coffee Special $5.20 $9.88 $22.62 $43.16 $80.08
Costa Rica La Horqueta "Top 50" $5.50 $10.45 $23.93 $45.65 $84.70
Costa Rica Naranjo Caracol PeaberryA peaberry is a green coffee "bean" that has a rounded form: Coffee is the dried seed from the fruit of a flowering tree - each fruit having 2 seeds facing each other (the flat $4.95 $9.41 $21.53 $41.09 $76.23
El SalvadorEl Salvador coffee had an undeservingly poor reputation for years, marred mostly by the inability to deliver coffee of high quality in an unstable political climate. Unfortunately, agriculture is the first to suffer in revolution, Peaberry "Aida's Grand Reserve" $24.80 $47.12 2 Lb Limit
El Salvador Cup of ExcellenceThe Cup of Excellence is a competition held yearly in many coffee-producing countries, designed to highlight the very best coffees from each origin.: The Cup of Excellence (COE) is a competition held more-or-less yearly in -Siberia $6.90 $13.11 $30.02 $57.27 $106.26
El Salvador -Orange BourbonA coffee cultivar; a cross between Typica and Bourbon, originally grown in Brazil: Mundo Novo is a commercial coffee cultivar; a natural hybrid between "Sumatra" and Red Bourbon, originally grown in Brazil. It was developed Cultivar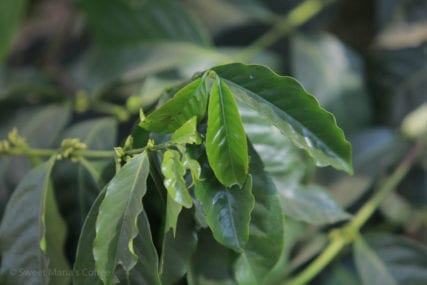 USDA is (obviously) the United States Department of Agriculture. USDA also had coffee plant breeding programs in the past and one variety they distributed to Indonesia and was widely planted is called USDA  (sounds like  $5.65 $10.74 $24.58 $46.90 $87.01
El Salvador Finca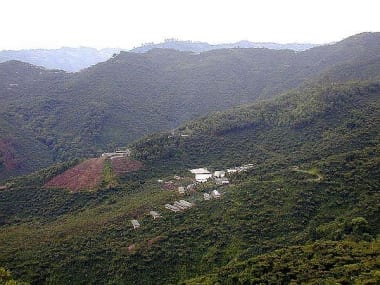 Spanish 101: Finca is the Spanish word for farm. Sometimes the term Hacienda is used to imply an Estate, which would mean the farm has its own wet-mill. A Finca does not necessarily have a Kilimanjaro $7.40 $14.06 2 Lb Limit
GuatemalaGuatemalan coffee is considered a top quality coffee producer in Central America. Due to our proximity to Guatemala, some of the nicest coffees from this origin come to the United States. : Guatemalan growing regions Acatenango-Buena Vista GeshaGesha is a long-bean Ethiopia selection with unique cup character.: Gesha (often wishfully misspelled as Geisha) is a long-bean Ethiopia cultivar selection with unique cup character. It is most famously grown on the Jaramillo plot $13.20 $25.08 $57.42 $109.5 $203.28
Guatemala Antigua Finca Retana Yellow BourbonYellow Bourbon is a subtype that has fruit which ripens to a yellow color, found mainly in Brazil where it was first grown. Bourbon coffees are named for the island in the India Ocean were $6.90 $13.11 $30.02 $57.27 $106.26
Guatemala- Finca San José Ocaña