(07/23/10)
Raspberry Beret rhymes with Peaberry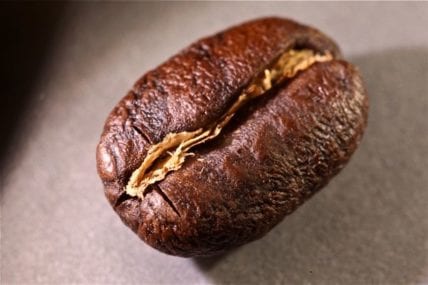 The Spanish-language term for Peaberry is the same for "snail". See Peaberry for more information on the single bean fruit of the coffee tree. A peaberry is the rounded singular seed found in the coffee Parade, which is what's rolling out of the shrub gates today.
El SalvadorEl Salvador coffee had an undeservingly poor reputation for years, marred mostly by the inability to deliver coffee of high quality in an unstable political climate. Unfortunately, agriculture is the first to suffer in revolution, Finca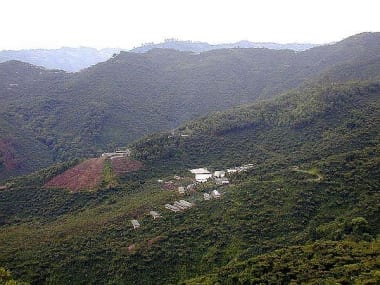 Spanish 101: Finca is the Spanish word for farm. Sometimes the term Hacienda is used to imply an Estate, which would mean the farm has its own wet-mill. A Finca does not necessarily have a Matalapa PeaberryA peaberry is a green coffee "bean" that has a rounded form: Coffee is the dried seed from the fruit of a flowering tree - each fruit having 2 seeds facing each other (the flat
http://www.coffeeshrub.com/shrub/coffee/el-salvador-finca-matalapa-peaberry
"Matalapa Peaberry has great balanceSuggests a harmony and proportion of qualities, and implies mildness since no one quality dominates.: Balance is both an obvious and slippery taste term. It implies a harmony and proportion of qualities, and perhaps a and sweet accent notes. The dry fragrance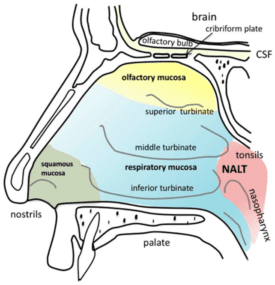 In the cupping procedure for tasting and scoring coffee, this is the smell of the dry, ground coffee before hot water is added. The term fragrance is used since it is normally applied to things has sweet citrus, praline, honeyIn coffee, honey-like sweetness is often found, but we use terms such as refined honey (highly filtered and processed) as opposed to raw honey rustic honey sweetness. This form of sweetness is largely a dynamic and floral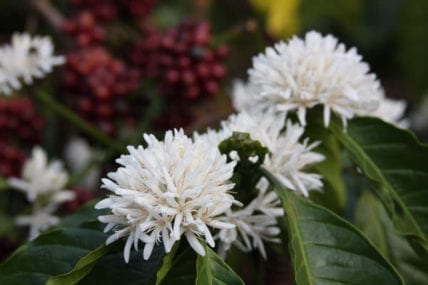 Floral notes in coffee exemplify the connection between taste and smell. Describing the taste of a specific flower is near impossible...we always default to "it tastes like it smells" which, admittedly, isn't the most helpful.  notes at City+City+ roast is an ideal roast level that occurs roughly between 425 and 435 degrees Fahrenheit in many coffee roasters with a responsive bean probe where First Crack starts in the 395 to 405 degree, and a syrupy molasses sweetnessSweetness is an important positive quality in fine coffees, and is one of five basic tastes: Sour, Sweet, Salty, Bitter, Savory (Umami). In coffee, sweetness is a highly desirable quality, and the green bean has at Full City roastA coffee that has been roasted to the brink of second crack.: A coffee that has been roasted to the brink of second crack. The internal bean temperature that second crack normally occurs at is. You can find the same sweet, mild citrus in the wet aroma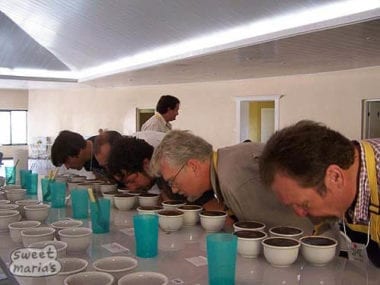 In cupping, wet aroma refers to the smell of wet coffee grinds, after hot water is added. It can involve smelling the "crust" (floating coffee grounds) on the coffee, as well as "breaking the crust",, with butter-caramel and Almond Roca scents. The cup is bright, with bracing orange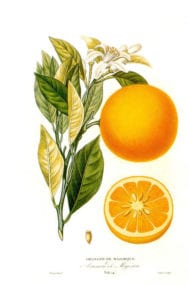 Orange aromatics and flavors are prized in coffee, whether they take the form of sweet orange flesh and pulp, or orange peel. Orange flavors or aromatics can range in degrees of ripeness, which also involves acidity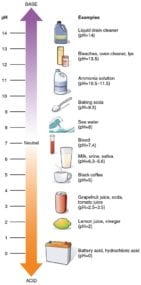 Acidity is a positive flavor attribute in coffee, also referred to as brightness or liveliness. It adds a brilliance to the cup, whereas low acid coffees can seem flat. Acidity can sound unattractive. People may, laced with slight floral bits. As it cools my lighter roasts (City+) became more and more bright and dynamic, lemony with a cinnamon note and malty grain sweetness. Light roasts have a correspondingly light bodyAssociated with and sensed by mouthfeel, body is sense of weight and thickness of the brew, caused by the percentage of soluble solids in the cup, including all organic compounds that are extracted from brewing, but it fits the high-toned, refreshing flavor profileFlavor Profile implies a graphical impression of a particular coffee, whether it be an artistic portrait or data graph of the perception of flavor compounds. In the case of our spider graph charts in each overall."
ColombiaColombian coffee is highly marketed and widely available in the US. They have been largely successful at equating the name Colombian Coffee with "Good" Coffee. This is half-true. Colombian can be very balanced, with good Peaberry Los Caracoles Del Sur
http://www.coffeeshrub.com/shrub/coffee/colombia-peaberry-los-caracoles-…
"Dark caramel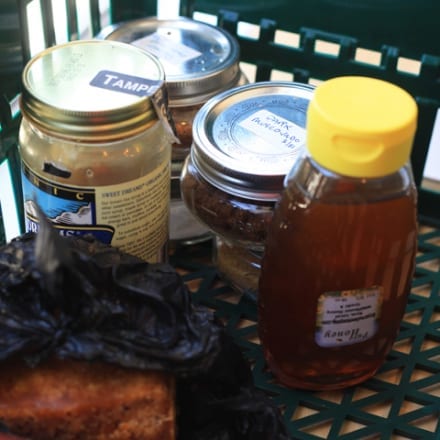 Caramel is a desirable form of sweetness found in the flavor and aroma of coffee, and is an extension of roast taste. Extremely light or dark coffees will lose potential caramel sweetness, as it exists sauce marks the wet aroma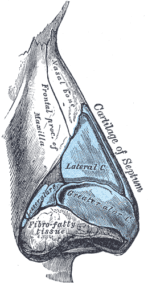 Aroma refers to sensations perceived by the olfactory bulb and conveyed to the brain; whether through the nose or "retro-nasally": The aromatics of a coffee greatly influence its flavor profile and come from the perception from the cup, with strong fudge notes in the Full City roastCity roast is what we define as the earliest palatable stage that the roast process can be stopped and result in good quality coffee. City roast occurs roughly between 415 and 425 degrees Fahrenheit in level. The fruits are winey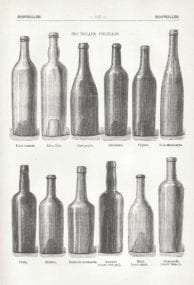 A taste term to describe a wine-like flavor with a similar perceived acidity and fruit, and some level of acetic acid. It is found most commonly in East African specialty coffees as well as in, Merlot grape in the aroma, with cinnamon bark accent. The cup has a sweet caramel malt roast tasteThe set of flavors that result from the degree-of-roast.: Roast Taste is a term we started to distinguish it from "Origin Flavor". We use the "roast taste" term define the set of flavors that result, brown beer sweetness, mission fig fruit, and a creamyCreamy is a mouthfeel description indicating thickness and soft, rounded texture. See also buttery. mouthfeelHow a coffee feels in the mouth or its apparent texture, a tactile sensation : A major component in the flavor profile of a coffee, it is a tactile sensation in the mouth used in. There is a dash of nutmeg and cinnamon, which dry on the palate in the aftertasteAftertaste refers to lingering residual sensations in the mouth after coffee has swallowed. It might be distinguished from "finish" which is the final sensations of the coffee while it leaves the mouth. Also see Afternose.. The body seems syrupy but not long-lasting as the coffee passes over the palate; but this effect pairs well with the flavors in the finishSimilar to aftertaste, but it refers to the impression as the coffee leaves the palate. Aftertaste is the sensations gathered after the coffee has left the mouth. We combine these to form the "final flavor. This is a great SO espressoShort for Single Origin espresso, meaning using one origin specific coffee to make espresso, as opposed to using a blended coffee.! It's like sweet plum syrup and caramel sauce – exceptional!"
It was a Peaberry Parade, the kind you find at the Coffee Shrub store.
Go ahead and hum that all day, much better than the theme from Arthur starring Dudley Moore which has been haunting me this morning.