10/12/2018
Here's the emailer that we sent on 10/12. If you want to subscribe, sign up on the bottom of our homepage.
EthiopiaEthiopia, formerly known as Abyssinia, or a coffee cultivar: Ethiopia, or more specifically the Empire under Haile Selassie,  was known as Abyssinia. The name is Latin, derived from... ...more Agaro Sadi Loya Coop – Notes of fruit gum, creme caramels, intimations of lemon-flavored herbalA flavor descriptor in coffee reminiscent of herbs, usually meaning aromatic, savory, leafy dried herbs. Usually, more specific descriptions are given, whether is is a floral herb, or... ...more tea, and a hop floral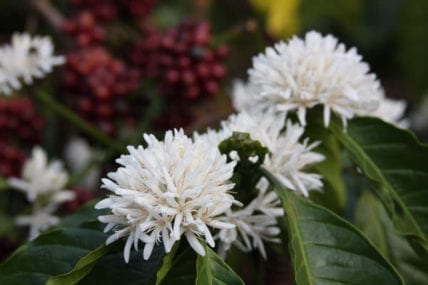 Floral notes in coffee exemplify the connection between taste and smell. Describing the taste of a specific flower is near impossible...we always default to "it tastes like it... ...more aroma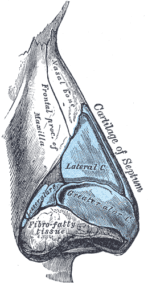 Aroma refers to sensations perceived by the olfactory bulb and conveyed to the brain; whether through the nose or "retro-nasally": The aromatics of a coffee greatly influence its... ...more. Citrus tartness provides a nice tangyAn adjective modifying a flavor descriptor, describing a sharp effect; tangy citrus, tangy bittersweet flavor, tangy green apple. ...more aspect in the cup.
GuatemalaGuatemalan coffee is considered a top quality coffee producer in Central America. Due to our proximity to Guatemala, some of the nicest coffees from this origin come to... ...more Xinabajul La Libertad Lot 1 – A crowd pleasing cup at any roast level, caramel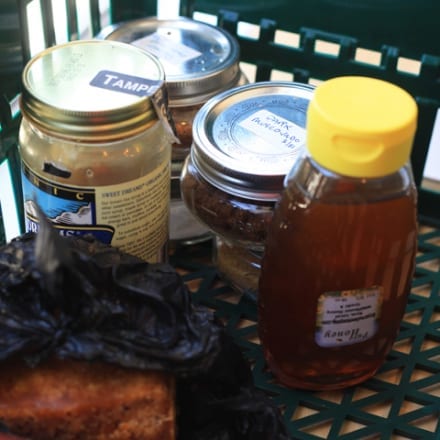 Caramel is a desirable form of sweetness found in the flavor and aroma of coffee, and is an extension of roast taste. Extremely light or dark coffees will... ...more and molasses sweetnessSweetness is an important positive quality in fine coffees, and is one of five basic tastes: Sour, Sweet, Salty, Bitter, Savory (Umami). In coffee, sweetness is a highly... ...more, roasted almond, green apple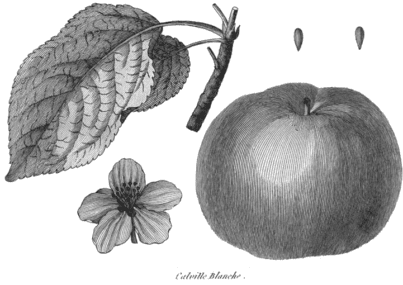 An acid that adds to favorable perceptions of cup quality; malic acid often adds apple-like acidity, and perhaps other taste aspects recalling apples. Malic acid is yet another... ...more and raisin accents, and heavy cocoa roast tone as you pass City+City+ roast is an ideal roast level that occurs roughly between 425 and 435 degrees Fahrenheit in many coffee roasters with a responsive bean probe where First Crack... ...more. Good for espressoA small coffee beverage, about 20 ml, prepared on an espresso machine where pressurized hot water extracted through compressed coffee.: In its most stripped-down, basic form, this is... ...more.
Guatemala Proyecto Xinabajul "La Viuda" Evelia – Dense caramel and chocolate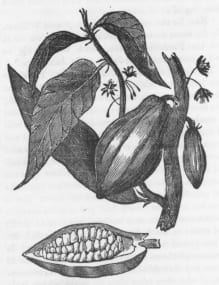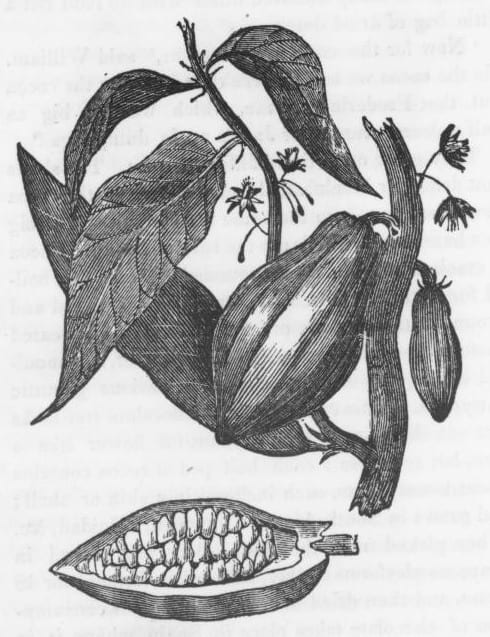 A general flavor or aroma term reminiscent of chocolate. But what type? Usually described with more specifics.: Chocolate is a broad, general flavor or aroma term reminiscent of... ...more flavors, golden raisin and cinnamon spice top notes, and cherry-like fruitedIn some coffee taster's lexicon, "fruity" means the coffee is tainted with fruit, and "fruited" means a coffee is graced by positive fruit notes. We don't exactly see... ...more acidity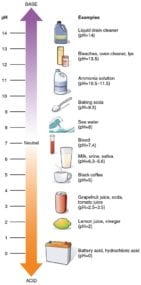 Acidity is a positive flavor attribute in coffee, also referred to as brightness or liveliness. It adds a brilliance to the cup, whereas low acid coffees can seem... ...more. Dark roasts are so bittersweetBittersweet is from the language of chocolate, and describes the co-presence of positive bittering compounds balanced by sweetness. It is directly related to caramelization, but has inputs from... ...more, layers of cocoa roast tone and dark fruit accents. Good for espresso.
Honduras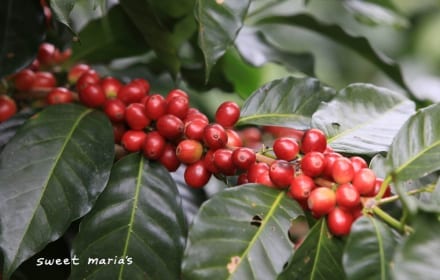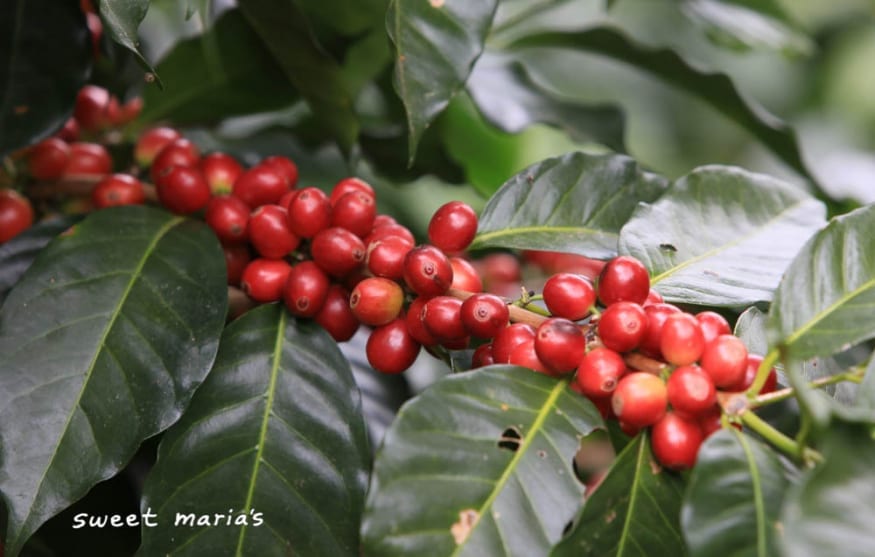 Honduran coffee was absent from the top ranks of the Specialty market, but that has changed. It has all the environmental factors on its side: soil, altitude, climate.... ...more El Paraiso Parainema Lot 2 – The cup is approachable and balanced at City+ and beyond, honey-wheat sweetness is accented by hazelnut flavored syrup, caramel, roasted peanut, and resonant bittersweet cocoa. Good for espresso.
BurundiBurundi coffee bears resemblance to neighboring Rwanda, in both cup character, but also the culture surrounding coffee. Burundi is a small landlocked country at the crossroads of East... ...more Kibumbu Kayokwe Lot #2196 – The sweet flavors come off in layers, from unrefined sugar to toffee, caramel to a candy corn flavor. City+ roasts showcase both sweetness and inherent spiced tea accents, and tannicHaving the bitterness or astringency of Tannins. Tannins are plant polyphenols found across the flora kingdom. The term Tannins refers to the use of wood tannins from oak... ...more finishSimilar to aftertaste, but it refers to the impression as the coffee leaves the palate. Aftertaste is the sensations gathered after the coffee has left the mouth. We... ...more.
Nicaragua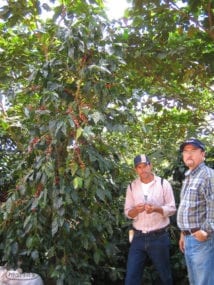 Nicaraguan coffees from the Segovia, Jinotega, Ocotal and Matagalpa regions are nice balanced cups. They often possess interesting cup character along with body and balance, outperforming many other... ...more Dipilto Finca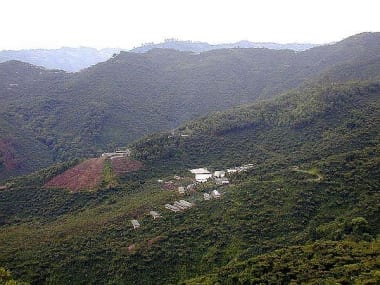 Spanish 101: Finca is the Spanish word for farm. Sometimes the term Hacienda is used to imply an Estate, which would mean the farm has its own wet-mill.... ...more La Laguna – Unrefined sugars and roasted nut flavors are core aspects of La Laguna, flavors of sweetened peanut butter, molasses drizzled almonds, and a bittersweet cocoa counterpoint. Good for espresso.
El SalvadorEl Salvador coffee had an undeservingly poor reputation for years, marred mostly by the inability to deliver coffee of high quality in an unstable political climate. Unfortunately, agriculture... ...more La Esperanza "H1" CultivarCultivar is a term used interchangeably with Varietal in the coffee trade to indicate plant material, although there are distinctions.: The naming of a cultivar should conform to... ...more – A raw sugar backdrop, with a sweet almond paste flavor, and a dried lemon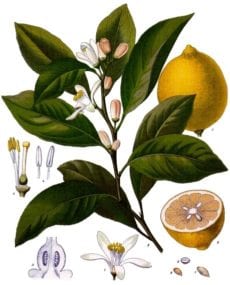 Lemon notes, as well as other related citrusy flavors or acidities, are prized in coffee. These usually express themselves as a bright accent in the cup, or aromatic... ...more peel accent. Impressive acidity and cleanliness for the region. Bittersweet cocoa with darker roasts. Good for espresso.
SumatraIndonesians are available as a unique wet-hulled or dry-hulled (washed) coffees. Giling Basah is the name for the wet-hulling process in Bahasa language, and will have more body... ...more Jagong Jeget SWPSWP means Swiss Water Process is a patented water filtration decaf method, not a chemical solvent method. The plant is in Vancouver, Canada. ...more Decaf – An earthyEarthy is a flavor term with some ambivalence, used positively in some cases, negatively in others.: Sumatra coffees can have a positive earthy flavor, sometimes described as "wet... ...more sweet mix of date sugar and rice syrup, herbaceous accent notes of burdock root, smokeyUsually a defect of roasting, or of green coffee processing, smokey notes are sometimes found as a positive flavor in a few exotic coffees; This smell and flavor... ...more peet, and tobacco. RusticA general characterization of pleasantly "natural" flavors, less sophisticated and less refined, but appealing. : What is Rustic? This is a general term we came up with... Dried... ...more chocolate flavors and loads of Lintong character in darker roasts too

We are hard at work on the Sweet Maria's 2019 Dogs of Coffee Calendar. As usual, the monthly pages will feature international dog photos shot by Tom and inside the back cover will be a collage of pets (of all species) belonging to our customers and our staff. Do you want your favorite animal friend to end up in our 2019 calendar?

We really dislike syrofoam. It's just bad, well except when it's protecting fragile items from aggressive mail handlers. Packing peanuts are the best material to create a lightweight barrier inside of a cardboard box, but we don't like the idea of using so much of this environmental styro no-no…but we still use it for the time being. Click here to find out why we still use it.

Sweet Maria's customer, Larry Cotton's awesome HGDB (Heat Gun Dog Bowl) roaster was recently featured in Make: Magazine.  Larry's design incorporates the expected heat gun and dog bowl but the automation comes from two electric screwdrivers and some clever wood working.