Coffee quality isn't an accident: See the work behind Cyato coffee
This is a walk around and photo montage of RwandaRwandan coffee was, at one time, rarely seen in the United States as either a Specialty grade or low-end commercial coffee. There simply was not that much coffee produced in Rwanda that went anywhere besides Cyato Station with footage from about 4 years of trips to the region. It's a washing station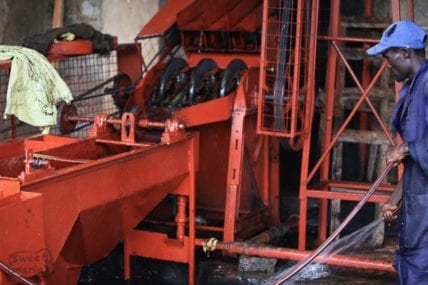 In Kenya, a "Factory" is actually a coffee wet mill (called a washing station in other parts of Africa) where the fresh cherry is brought for wet-processing. It is called a wet mill usually, and with and elevation of 1825 meters In Nyamesheke region, near the Nyungwe National Forest.
We have been happy to work with Cyato as a buyer for several years now.
Tucked away in the Nyamasheke region of Rwanda's Western Province is the Cyato washing stationIn Rwanda and some other East African countries, a wet mill is called a Washing Station.: In Rwanda and some other East African countries, a wet mill is called a Washing Station. In Latin American site. This is one of two washing stations managed by the Fidele family, the first of the two producing naturals and started by the father, and Cyato managed mainly by son Leo. Cyato is set up with a Penagos
Penagos Hermanos is a Colombian company that produces demucilage coffee processors. This is a forced demucilage machine that uses little water, and removes the coffee fruit layer from the parchment seed using friction and a 800, and they are producing mainly fully washed coffee. The station is much farther than some of the others we buy from in Nyamasheke, and on the edge of the Forest of Nyungwe.
Cyato sits at roughly 1850 meters above sea level, and the local coffee farmers have coffee planted well above 1900 meters, growing older BourbonA coffee cultivar; a cross between Typica and Bourbon, originally grown in Brazil: Mundo Novo is a commercial coffee cultivar; a natural hybrid between "Sumatra" and Red Bourbon, originally grown in Brazil. It was developed cultivars. Coffee is wet processed, hand picked, and dried at Cyato proper, but then moved to a house nearby where they store the dry parchmentGreen coffee still in its outer shell, before dry-milling, is called Parchment coffee (pergamino). In the wet process, coffee is peeled, fermented, washed and then ready for drying on the patio, bed, or a mechanical to rest before preparing for exportation. A newer venture for the Fidele's, they hope to reinvest in their wet millThe wet mill is a processing center where coffee cherry from the tree is brought for initial processing.: The wet mill goes by many names (Beneficio, Factory, Washing Station, Receiving Station) and can serve several for the upcoming season in order increase the mill capacity and produce a higher volume of exportable specialty in return.
See our other Rwanda coffee processing content:
Rwanda Coffee Processing Podcast Episode