(02/09/11)
Yes it is, it's the magic number. Three new offerings on shrub today: a superb example of the floral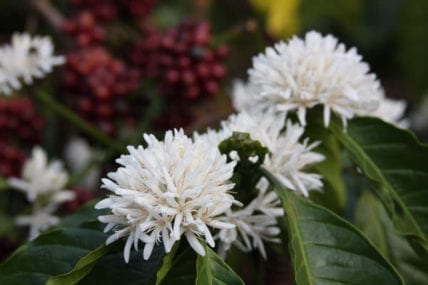 Floral notes in coffee exemplify the connection between taste and smell. Describing the taste of a specific flower is near impossible...we always default to "it tastes like it smells" which, admittedly, isn't the most helpful.  and citrus notes found in the really fine coffees from RwandaRwandan coffee was, at one time, rarely seen in the United States as either a Specialty grade or low-end commercial coffee. There simply was not that much coffee produced in Rwanda that went anywhere besides, a washed Ethiopia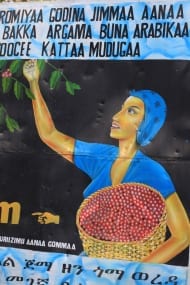 Ethiopia is the birthplace of coffee: it is in the forests of the Kaffa region that coffee arabica grew wild. Coffee is "Bun" or "Buna" in Ethiopia, so Coffee Bean is quite possibly a poor that's crazy sweet and bright and pulling some really amazing SO shots, and a coffee from GuatemalaGuatemalan coffee is considered a top quality coffee producer in Central America. Due to our proximity to Guatemala, some of the nicest coffees from this origin come to the United States. : Guatemalan growing regions that we "cellared" if you will, and is cupping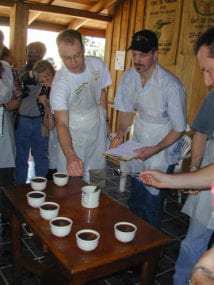 Cupping is a method of tasting coffee by steeping grounds in separate cups for discrete amounts of ground coffee, to reveal good flavors and defects to their fullest. It has formal elements and methodology in even better than when it first arrived!
Rwanda Remera Nyarusiza
http://www.coffeeshrub.com/shrub/coffee/rwanda-remera-nyarusiza
"This is a classic Rwanda cup that can take a wide range of roasts, light to dark. The dry fragrance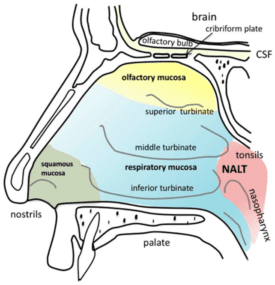 In the cupping procedure for tasting and scoring coffee, this is the smell of the dry, ground coffee before hot water is added. The term fragrance is used since it is normally applied to things has a balanced sweetnessSweetness is an important positive quality in fine coffees, and is one of five basic tastes: Sour, Sweet, Salty, Bitter, Savory (Umami). In coffee, sweetness is a highly desirable quality, and the green bean has, brown sugar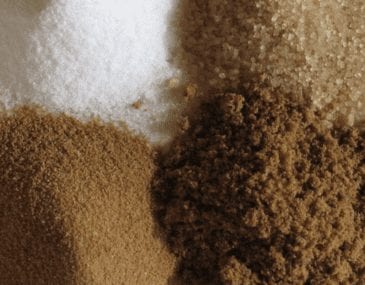 Brown sugar is a type of sweetness found in coffee ...a sweetness characterized by a hint of molasses, yet quite refined as well. Since Brown sugar of the common type is highly refined (made by and molasses, brown bread and cinnamon, with dark spice tea aromas. Wet aromatics have rose-like floral notes, and caramelized cane sugar

A refined sugar, that has a no rustic sweetness. This was called "refined sugar" but has been rebranded as "cane sugar" thanks perhaps to C and H brand. Previously though, cane sugar referred to a sweetness. This cup has lots of sweet mulling spices to it; dried orange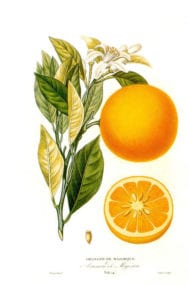 Orange aromatics and flavors are prized in coffee, whether they take the form of sweet orange flesh and pulp, or orange peel. Orange flavors or aromatics can range in degrees of ripeness, which also involves peel, cinnamon bark, clove, and allspice."
Ethiopia Sidama Bonko
http://www.coffeeshrub.com/shrub/coffee/ethiopia-sidama-bonko
"There is that sugary, confectionary sweetness , accented with citrus and a touch of spice. The bodyAssociated with and sensed by mouthfeel, body is sense of weight and thickness of the brew, caused by the percentage of soluble solids in the cup, including all organic compounds that are extracted from brewing is clear and light, which suits the high tonal range of the cup well. I recommend light roasts here to compliment the bright cup, and not to overshadow the flavors I mention with a veil of darker roast tasteThe set of flavors that result from the degree-of-roast.: Roast Taste is a term we started to distinguish it from "Origin Flavor". We use the "roast taste" term define the set of flavors that result. But I had great FC roasts as well. The body is a little heavier at FC, and the chocolate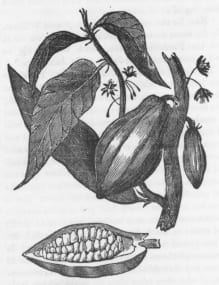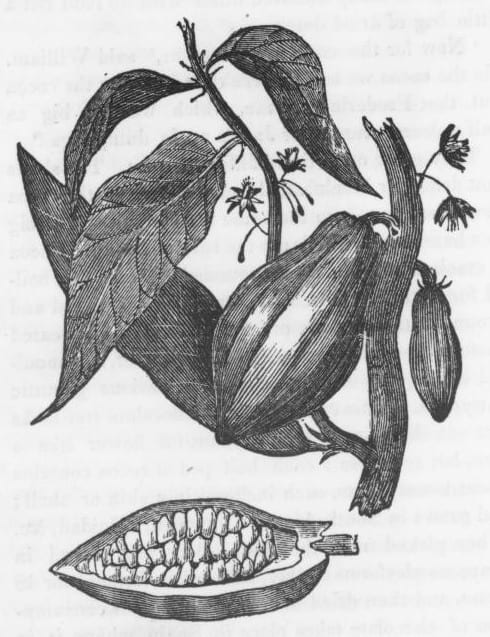 A general flavor or aroma term reminiscent of chocolate. But what type? Usually described with more specifics.: Chocolate is a broad, general flavor or aroma term reminiscent of chocolate. But what type? There are so roast taste is suave, layered, backed with dark fruit tones."
Guatemala San Juan Sacatepequez – Villa Lupe
http://www.coffeeshrub.com/shrub/coffee/guatemala-san-juan-sacatepequez-…
" My lighter roasts were the best, City to City+City+ roast is an ideal roast level that occurs roughly between 425 and 435 degrees Fahrenheit in many coffee roasters with a responsive bean probe where First Crack starts in the 395 to 405 degree roast range. At this level the cup has a very well-structured acidity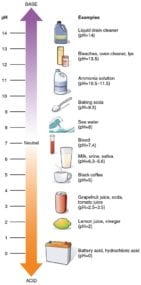 Acidity is a positive flavor attribute in coffee, also referred to as brightness or liveliness. It adds a brilliance to the cup, whereas low acid coffees can seem flat. Acidity can sound unattractive. People may, peach with mild citric hints. The roast taste is rather candy-like, and still has that clean hazelnut note. It's not a super powerful cup, but very refreshing on the palate, with an elegant and cleanly disappearing aftertasteAftertaste refers to lingering residual sensations in the mouth after coffee has swallowed. It might be distinguished from "finish" which is the final sensations of the coffee while it leaves the mouth. Also see Afternose.. The body is light, with a silkyA mouthfeel description indicating a delicate, light, elegant softness and smoothness. Usually refers to a lighter body than terms such as velvety, or creamy. feel. The refined flavors and finishSimilar to aftertaste, but it refers to the impression as the coffee leaves the palate. Aftertaste is the sensations gathered after the coffee has left the mouth. We combine these to form the "final flavor suggest that this coffee is really well picked, with good cherry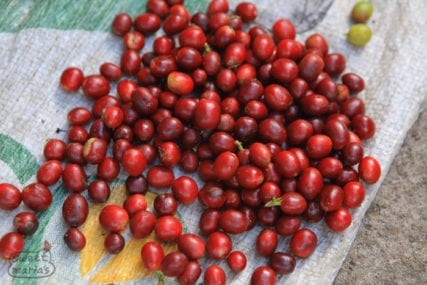 Either a flavor in the coffee, or referring to the fruit of the coffee tree, which somewhat resembles a red cherry.: Either a flavor in the coffee, or referring to the fruit of the coffee selection, and really well processed at the wet mill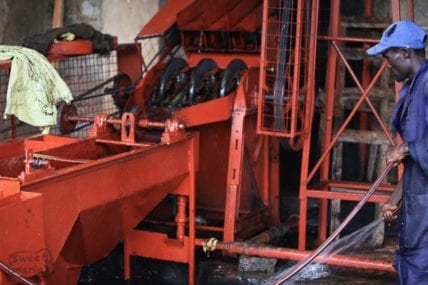 In Kenya, a "Factory" is actually a coffee wet mill (called a washing station in other parts of Africa) where the fresh cherry is brought for wet-processing. It is called a wet mill usually, and and dry millA facility that accepts dried coffee cherry and mechanically separates the coffee bean from the dried fruit and parchment layer. The facility can be highly mechanized, as in Ethiopia, or very simple, as in Yemen.."
Bonko!