(11/19/12)
The Coffee: PanamaPanama coffee ranges from medium quality lower altitude farms to those at 1600 - 1800 meters centered in the area of Boquete in the Chirqui district near the border with Costa Rica. Some farms feature Volcancito Don K
http://coffeeshrub.com/shrub/coffee/panama-volcancito-don-k
The Roasts: City, City+City+ roast is an ideal roast level that occurs roughly between 425 and 435 degrees Fahrenheit in many coffee roasters with a responsive bean probe where First Crack starts in the 395 to 405 degree, Full City, Roasted Coffee Pictorial Guide. ">Full City+
Don K is named for the grandfather of Ricardo Koyner, who produces this coffee from Panama. Koyner's grandfather built the Kotowa coffee millA coffee mill might mean a coffee grinder, but we usually use the term to refer to a coffee processing facility, either a Wet-Mill or a Dry Mill. A wet mill will be part of in Volcancito de Boquete, which is still fully functional. It's quite impressive to see the 100 year old mill come to life, a wonder of wood and leather and chains set in motion by a single hand operated crank in the center of the whole deal. Koyner no longer processes coffee in the mill, but now uses a modern Colombian Penagos
Penagos Hermanos is a Colombian company that produces demucilage coffee processors. This is a forced demucilage machine that uses little water, and removes the coffee fruit layer from the parchment seed using friction and a coffee mill which is extremely water efficient. While the GeshaGesha is a long-bean Ethiopia selection with unique cup character.: Gesha (often wishfully misspelled as Geisha) is a long-bean Ethiopia cultivar selection with unique cup character. It is most famously grown on the Jaramillo plot coffee get all the hoopla these days, there are still some amazing non-gesha coffee to be had.
SweetnessSweetness is an important positive quality in fine coffees, and is one of five basic tastes: Sour, Sweet, Salty, Bitter, Savory (Umami). In coffee, sweetness is a highly desirable quality, and the green bean has and bodyAssociated with and sensed by mouthfeel, body is sense of weight and thickness of the brew, caused by the percentage of soluble solids in the cup, including all organic compounds that are extracted from brewing are really to key touchtones of this caturraCatimor is a broad group of cultivars derived from a Hibrido de Timor (HdT) and Caturra cross, highly productive, sometimes with inferior cup flavor. The main issue is the Robusta content in HdT, although this. Aleco describes the coffee as an ice cream sundae, and for good reason. Chocolate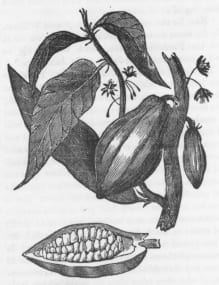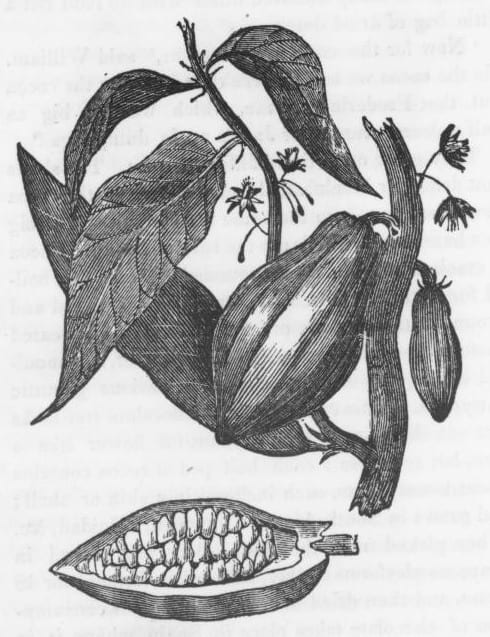 A general flavor or aroma term reminiscent of chocolate. But what type? Usually described with more specifics.: Chocolate is a broad, general flavor or aroma term reminiscent of chocolate. But what type? There are so, fudge, caramel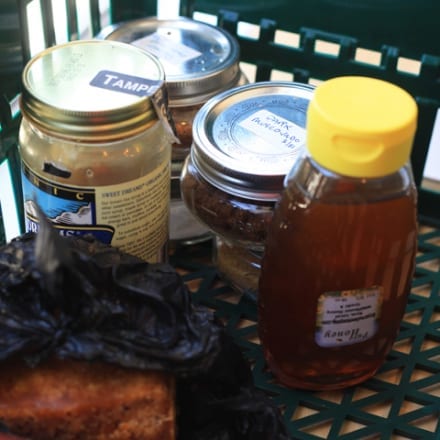 Caramel is a desirable form of sweetness found in the flavor and aroma of coffee, and is an extension of roast taste. Extremely light or dark coffees will lose potential caramel sweetness, as it exists, and a rich creaminess in the mouthfeelHow a coffee feels in the mouth or its apparent texture, a tactile sensation : A major component in the flavor profile of a coffee, it is a tactile sensation in the mouth used in hit the nail right on the head. I did a range of roasts, City to Full City +, with the thought that not only could this bean stand up to darker roasts, but it could shine there as well.
City – This was a characteristic City roastCity roast is what we define as the earliest palatable stage that the roast process can be stopped and result in good quality coffee. City roast occurs roughly between 415 and 425 degrees Fahrenheit in because of the bright citric note right on the dry fragrance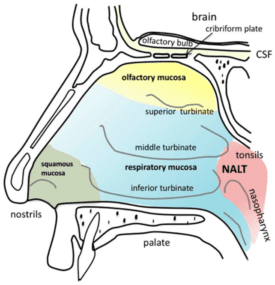 In the cupping procedure for tasting and scoring coffee, this is the smell of the dry, ground coffee before hot water is added. The term fragrance is used since it is normally applied to things that carried through the cup all the way through cooling. There was a malty sweetness characteristic of the City roast as well, but as it cooled, it was almost like caramel corn. What made this an atypical super-light roast was that the body was still HUGE. That chewy, creamyCreamy is a mouthfeel description indicating thickness and soft, rounded texture. See also buttery. body really lent itself to the caramel notes. I thought this was a nice iteration, but that definitely this coffee requires a deeper roast level to really develop the sweetness. The citric and green apple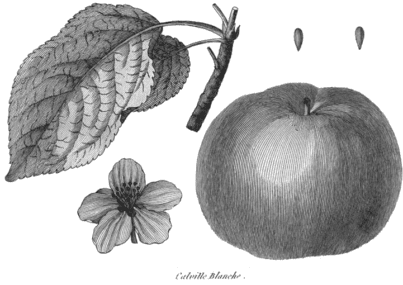 An acid that adds to favorable perceptions of cup quality; malic acid often adds apple-like acidity, and perhaps other taste aspects recalling apples. Malic acid is yet another of the many acids that adds to brightnessA euphemistic term we use often to describe acidity in coffee. A bright coffee has more high, acidic notes. : A euphemistic term to describe acidity in coffee. A bright coffee has more high, acidic has a nice crispness to it, but I feel like more sweetness is in order.
City+ – Cake frosting-like sweetness on the dry fragrance. This is an incredibly round and balanced cup, with just the right lift right in the middle of the palate, verging on stone fruit, but with just a touch of malic crispness to it still. This cup was delicious and would show really well in a v60 brew, but I still felt like I could get just a bit more development of the acidity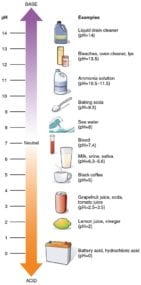 Acidity is a positive flavor attribute in coffee, also referred to as brightness or liveliness. It adds a brilliance to the cup, whereas low acid coffees can seem flat. Acidity can sound unattractive. People may.
Full City – The dry fragrance was the mildest of all 4 roasts, but once the coffee cooled it opened up with some delightfully tangyAn adjective modifying a flavor descriptor, describing a sharp effect; tangy citrus, tangy bittersweet flavor, tangy green apple. stewed stone fruit all through the finishSimilar to aftertaste, but it refers to the impression as the coffee leaves the palate. Aftertaste is the sensations gathered after the coffee has left the mouth. We combine these to form the "final flavor. The sweetness showed graham cracker, vanilla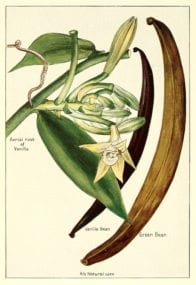 Vanilla notes in coffee are often related to caramelization notes, as butter and vanilla can be found in flavors and aromatics of roast reactions from reducing of sugars., and caramel, and the body just keeps getting bigger and bigger, so creamy and like Aleco said, actually rich, like, this is what richnessMrs. Olsen likes rich coffee. At Sweet Maria's, we are not sure what rich means... but if you buy a lot of coffee from us, maybe we will (hint, hint).: Rich almost never refers to truly means in a coffee. I thought that this was the perfect roast, and my clever brews of it were so spot on. When I tasted this coffee with some others, they felt like the City+ was the sweetest, but that this had the most complexity to it, with plum skin and vanilla.
Full City+ – This of course had a roast fragrance, while only having had a couple snaps of 2nd in the drum and tray. On day 2 there were a few spots of oil, but just a few. The most exciting thing about this roast progression and these amazingly uniform beans was the incredibly display of expansion on the beans. There was a concentrated refined sugar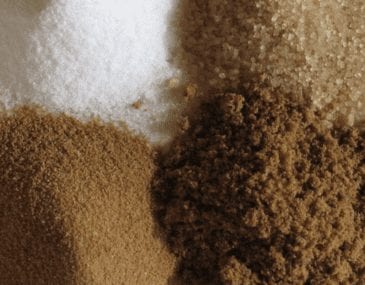 Common white sugar, also called Cane Sugar. In coffee tasting, it refers to a clear, clean sweetness, with an absence of other characteristics. More complex sugars are Panela, Muscovado, Turbinado or other natural Brown sugars. sweetness right on the tip of the tongue that was present in the hot cup all the way through to cool. The finish did have some distinct roasty notes to it as expected, but there was also a really decadent chocolate cake note in the cup. This would make a tremendous mocha or pair so nicely with a richly chocolate dessert. At a tasting that I did of these roast levels, this roast was the favorite of some of the public cuppers. They thought that is was at once familiar because of the roastiness, but much much sweeter than what they usually see in a dark roasted coffee.
City+ and Full City were my favorite roasts, but for sure I could see some applications for a Full City+ roastA roast slightly darker than Full City. At Full City+, the roast is terminated after the first few snaps of second crack. The main cue that distinguishes the difference between the Full City (or FC) of this coffee that would be very crowd pleasing. The City roast had some real nice elements to it, but to my tastes I felt like it just hadn't quite reached it's potential, but certainly if you favor the more citric fruit notes over the stone fruit, then City was still a creamy bodied and sweet cup with that snappiness in the finish.