Going back to 2008 and a focus on the small coffee "micro-mills" in Costa Rica were producing better qualities of coffee.
What seemed like an easy, relaxing 4 day "farm and cupping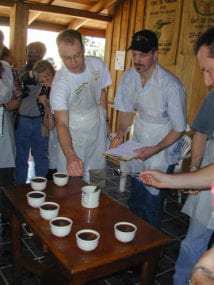 Cupping is a method of tasting coffee by steeping grounds in separate cups for discrete amounts of ground coffee, to reveal good flavors and defects to their fullest.... ...more tour" of Costa RicaCosta Rican coffee is typically very clean, sweet, with lots of floral accents. hey are prized for their high notes: bright citrus or berry-like flavors in the acidity,... ...more turned in a thoroughly exhausting (yet fantastically rewarding) adventure. I didn't see rare birds or jaguars, I didn't get held up by bandits or lost on jungle paths.
This is no Indiana Jones fantasy. Rather it is a coffee buyers dream come true. From an originIn coffee talk, it refers to a coffee-producing region or country; such as, "I was just at origin." Of course "Origin" for most product we use is not... ...more catering to container load buyers, where mills pool together the coffees of small producers under fancifully-named brands, and the coffee association markets with little regard for true cup quality (well, if they think pretty girls and glossy print materials are something you can grind up and drink in a cup – yuck!) comes a new movement – micro-mills.
This little revolution has remarkable similarity to the "micro-roasters" of the United States, independent business owners tired of the medium quality of specialty coffee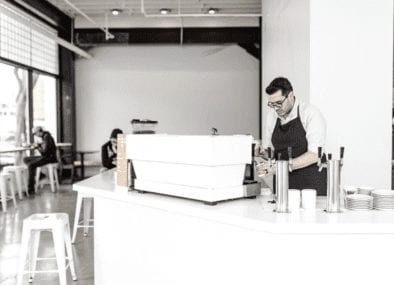 Specialty coffee was a term devised to mean higher levels of green coffee quality than average "industrial coffee" or "commercial coffee". At this point, the term is of... ...more who know that no roaster can turn ho-hum green coffee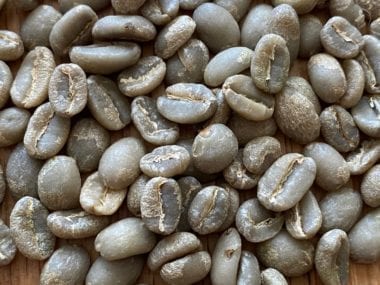 Green coffee refers to the processed seed of the coffee tree fruit. Coffee is a flowering shrub that produces fruit. The seeds of the fruit are processed, roasted,... ...more into anything other than ho-hum roasted coffee. Wanting to push the limits, wanting cup quality that gets people excited. No, not Viagra in the coffee, no Mrs. Olsen flavor crystals, and not fancy branding that isn't backed up by genuine cup quality. The small roaster wants to find that person on the other end of the line, the coffee producer, who is as dedicated as artisanal as the micro-roaster.
What I found is that Costa Rica has a new community of micro-millers forming into organicGrown without the use of artificial fertilizers, herbicides, etc.: Organic coffee has been grown according to organic farming techniques, typically without the use of artificial fertilizers. Some farms... ...more groups, drawn together by their pride in work, ove of the land, technical ability and perhaps more than ever, a need to be paid fairly for their efforts.
Sustainable coffee production is not a mystery; add up your costs, true costs to do the absolute best work that you can, to reward your team of workers fairly, to improve the health of the plant, the health of the soil, and the land, and to guarantee fair pay, education, and to re-invest each year to improve that quality.
That's the break-even point. And 20%. Where are you at? Above Starbucks price, above Illy, above the multinationals, above fair tradeFair trade is an organized social movement and market-based approach to empowering developing country producers and promoting sustainability.: Fair trade is an organized social movement and market-based approach... ...more and organic certified coffee.  All that is left to find buyers who are willing to reward you for superior quality. 
And the only way you can do this is to invest even more in the coffee, break off from the pack who sell cherry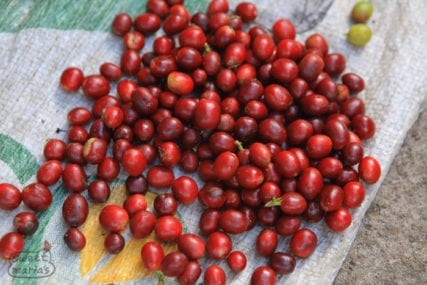 Either a flavor in the coffee, or referring to the fruit of the coffee tree, which somewhat resembles a red cherry.: Either a flavor in the coffee, or... ...more at low prices to the coops and private mills and become a micro-miller of your own boutique lots. That you control from start to finishSimilar to aftertaste, but it refers to the impression as the coffee leaves the palate. Aftertaste is the sensations gathered after the coffee has left the mouth. We... ...more. Separate each days pickings and cup them separately so that even in your own little farm, there is no "pooling" of coffee without consideration of cup quality. So you end up with debts, mill equipment, elaborate accounting of each tiny lot. All this for the hope that your coffee has a home, somewhere out there in an unknown place, where it will be roasted with love, and presented with pride by a small roaster, hopefully with total transparencyTransparency is a flavor characterization synonymous with clarity. It is also a business ethics term, implying that as much information as possible about a product is made available... ...more with the producers name and farm in full.
Yes, it's a coffee love connection. The forerunners of this model exist: the small independent estates in PanamaPanama coffee ranges from medium quality lower altitude farms to those at 1600 - 1800 meters centered in the area of Boquete in the Chirqui district near the... ...more, the cup of excellenceThe Cup of Excellence is a competition held yearly in many coffee-producing countries, designed to highlight the very best coffees from each origin.: The Cup of Excellence (COE)... ...more and best of Panama competitions, the small estateA "coffee estate" is used to imply a farm that has its own processing facility, a wet-mill. In Spanish this is called an Hacienda. A Finca (farm) does... ...more model each with their own millBut here we are talking about mini-lots, mini-mills, even nano-mills; you can rent a mill made in ColombiaColombian coffee is highly marketed and widely available in the US. They have been largely successful at equating the name Colombian Coffee with "Good" Coffee. This is half-true.... ...more that is as big as a 2 bike motorcycle trailer, can be towed by a hyndai sedan. I saw it.
Maybe next year there will be one that just hooks on your bumper or fits into a station wagon. So here is an opportunity in Costa Rica and soon in other countries to get excited about coffee again. The only caution is that growth must be moderated by reality. The relations must be real, farmer to roaster, face to face and the quality must be verified in the cup.  There must be honesty and traceability, which basically means that roasters need to explain themselves to farmers and farmers need to understand something about the difficulties that a small roaster faces. We can't allow this to be imitated or faked. The roaster can't represent the macro lot as a true micro-mill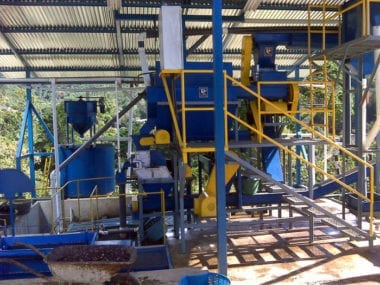 Small independent mills that produced finished coffee, ready for export, usually right on the farm. A Micromill is a tiny low-volume, farm-specific coffee producer who their lots separate,... ...more coffee, and the producer can't cheat either. Cheat himself, cheat the trees, his soil, his forest, or his laborers. And with fair rewards for true cup quality, a new micro-relationship is formed.
Here's a photo tour of my Costa Rica Coffee Farms Micro Mills: