Sept. 28, 2018
Here's the emailer that we sent on 9/28. If you want to subscribe, sign up on the bottom of our homepage.


ColombiaColombian coffee is highly marketed and widely available in the US. They have been largely successful at equating the name Colombian Coffee with "Good" Coffee. This is half-true.... ...more Caicedo Las Alegrias
– Light roasts promise tea-likeA term used to describe coffees with light, tannic, slighly astringent mouthfeel and tea aromatics. We find it in some Rwandan flavor profiles, among others. ...more tannicHaving the bitterness or astringency of Tannins. Tannins are plant polyphenols found across the flora kingdom. The term Tannins refers to the use of wood tannins from oak... ...more mouthfeelHow a coffee feels in the mouth or its apparent texture, a tactile sensation : A major component in the flavor profile of a coffee, it is a... ...more, green grape and cherry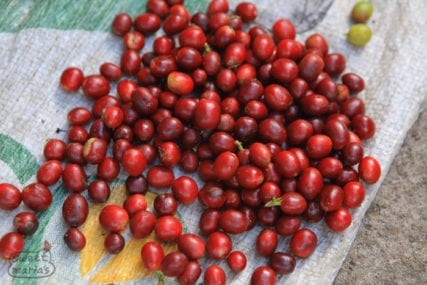 Either a flavor in the coffee, or referring to the fruit of the coffee tree, which somewhat resembles a red cherry.: Either a flavor in the coffee, or... ...more pulp, wine-like accents, molasses sweet tones, aromatic sandalwood, and cinnamon. BittersweetBittersweet is from the language of chocolate, and describes the co-presence of positive bittering compounds balanced by sweetness. It is directly related to caramelization, but has inputs from... ...more at darker roast levels.
Colombia Nariño Rio Juanambu – A crowd pleasing, bittersweet cup at a wide roast range. ButteryA mouthfeel description indicating thickness and creaminess, and can also be a flavor description.: Buttery is primarily a mouthfeel description indicating thickness and creaminess. It indicates a high... ...more toffee, caramel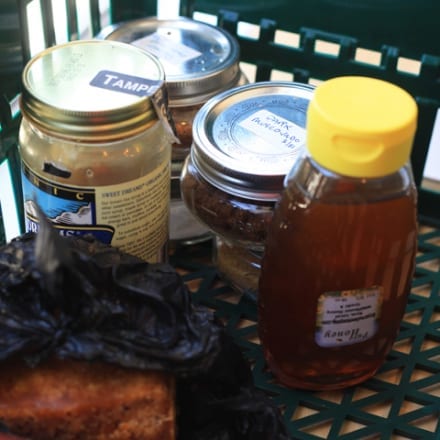 Caramel is a desirable form of sweetness found in the flavor and aroma of coffee, and is an extension of roast taste. Extremely light or dark coffees will... ...more coated almond, coffee cake crumble, loads of bittersweet cocoa, and an apple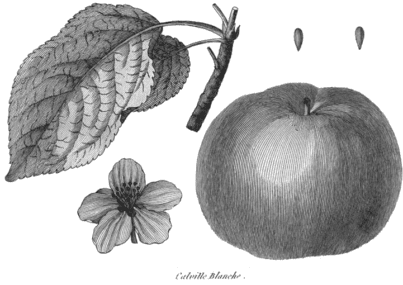 An acid that adds to favorable perceptions of cup quality; malic acid often adds apple-like acidity, and perhaps other taste aspects recalling apples. Malic acid is yet another... ...more/malic impression. Good for espressoA small coffee beverage, about 20 ml, prepared on an espresso machine where pressurized hot water extracted through compressed coffee.: In its most stripped-down, basic form, this is... ...more.
GuatemalaGuatemalan coffee is considered a top quality coffee producer in Central America. Due to our proximity to Guatemala, some of the nicest coffees from this origin come to... ...more Antigua Finca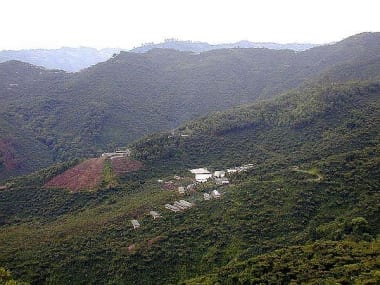 Spanish 101: Finca is the Spanish word for farm. Sometimes the term Hacienda is used to imply an Estate, which would mean the farm has its own wet-mill.... ...more Retana – An approachable cup, with a restrainedA descriptive term I use to communicate a well-structured, classic, clean flavor profile from a wet-processed coffee. This would be in opposition to coffees with exotic character, flamboyant... ...more flavor profileFlavor Profile implies a graphical impression of a particular coffee, whether it be an artistic portrait or data graph of the perception of flavor compounds. In the case... ...more, sugar browining sweetnessSweetness is an important positive quality in fine coffees, and is one of five basic tastes: Sour, Sweet, Salty, Bitter, Savory (Umami). In coffee, sweetness is a highly... ...more, apple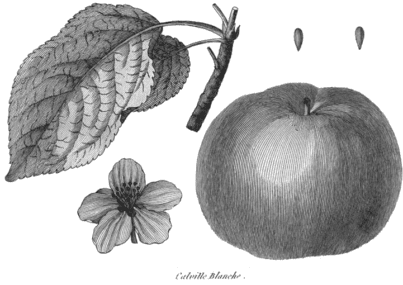 Apple-like flavors in coffee can take on many different forms. The more common ones we use relate to malic acid brightness, which can recall different apple types: green... ...more and stone fruit accents, and a tannic finishSimilar to aftertaste, but it refers to the impression as the coffee leaves the palate. Aftertaste is the sensations gathered after the coffee has left the mouth. We... ...more. Chocolate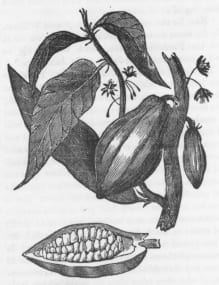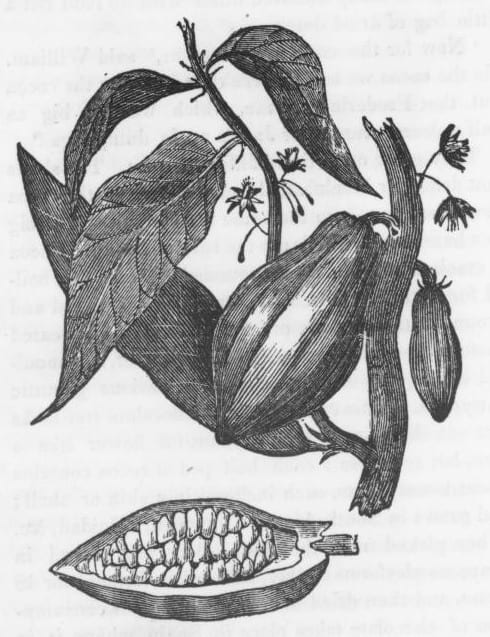 A general flavor or aroma term reminiscent of chocolate. But what type? Usually described with more specifics.: Chocolate is a broad, general flavor or aroma term reminiscent of... ...more roast tones in deeper roasts. Good for espresso.
RwandaA Bourbon cultivar variant from Rwanda and Burundi. Bourbon coffees are named for the island in the India Ocean where French colonists grew it. Some history from the... ...more Karongi Nyarubuye Station – This coffee exhibits a sound base of dark sugary sweetness from aromatics on into the brewed coffeeBrewed Coffee refers to all coffee preparations produced by adding non-pressurized water to coffee grounds. Contrasted with espresso coffee, which is produced under pressure, brewed coffee is primarily... ...more, almond brittle candy, caramel pudding, cardamom spice, and aromatic wood.
EthiopiaEthiopia, formerly known as Abyssinia, or a coffee cultivar: Ethiopia, or more specifically the Empire under Haile Selassie,  was known as Abyssinia. The name is Latin, derived from... ...more Agaro Duromina Cooperative – Duromina has an intense cup profile at a wide range of roasts, honeyIn coffee, honey-like sweetness is often found, but we use terms such as refined honey (highly filtered and processed) as opposed to raw honey rustic honey sweetness. This... ...more sweetness accented by notes of peach and nectarine, orange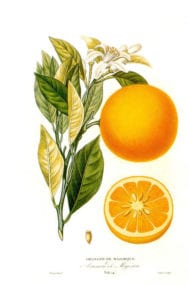 Orange aromatics and flavors are prized in coffee, whether they take the form of sweet orange flesh and pulp, or orange peel. Orange flavors or aromatics can range... ...more marmalade, fruit-infused green tea, a kaffir lime floral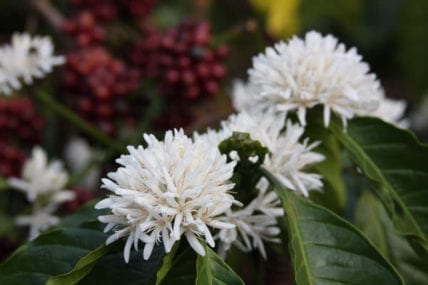 Floral notes in coffee exemplify the connection between taste and smell. Describing the taste of a specific flower is near impossible...we always default to "it tastes like it... ...more aroma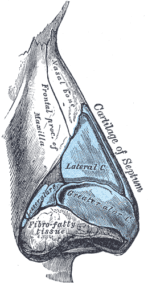 Aroma refers to sensations perceived by the olfactory bulb and conveyed to the brain; whether through the nose or "retro-nasally": The aromatics of a coffee greatly influence its... ...more, and so much more. Good for espresso.
Honduras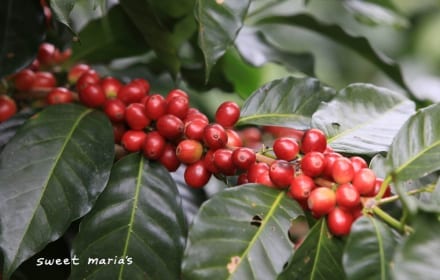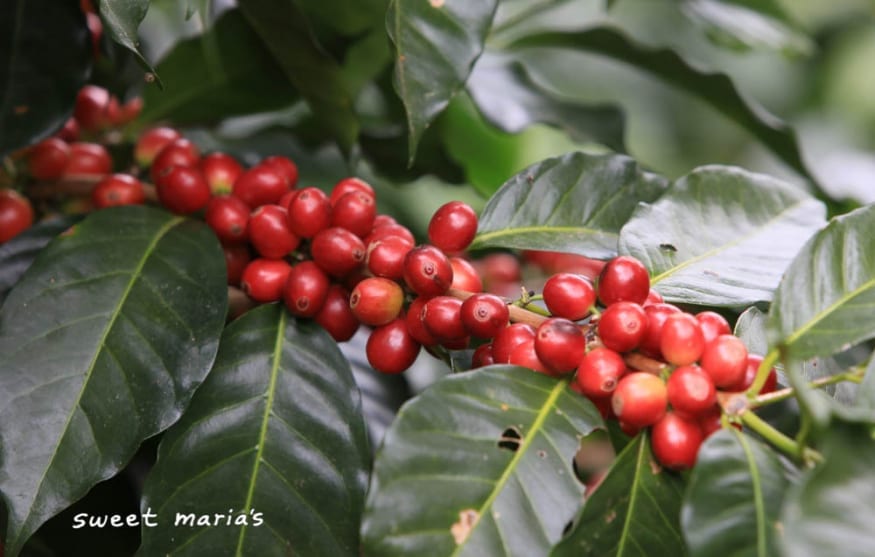 Honduran coffee was absent from the top ranks of the Specialty market, but that has changed. It has all the environmental factors on its side: soil, altitude, climate.... ...more OrganicGrown without the use of artificial fertilizers, herbicides, etc.: Organic coffee has been grown according to organic farming techniques, typically without the use of artificial fertilizers. Some farms... ...more Belen La Lesquiñada – Middle roasts have balanced sweetness, with raisin, cardamom, herbalA flavor descriptor in coffee reminiscent of herbs, usually meaning aromatic, savory, leafy dried herbs. Usually, more specific descriptions are given, whether is is a floral herb, or... ...more, and almond notes, and soft acidity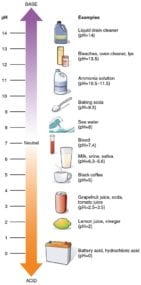 Acidity is a positive flavor attribute in coffee, also referred to as brightness or liveliness. It adds a brilliance to the cup, whereas low acid coffees can seem... ...more. Full City harnesses a mix of high % cacao bar and a tropical fruit accent. Good for espresso.
MexicoMexican coffee originates from South-central to Southern regions of the country. For that reason, coffees from Coatepec and Veracruz are much different from Oaxacan Plumas, which are in... ...more Dry ProcessDry process coffee is a method for taking the fruit from the tree to an exportable green bean. The whole intact coffee cherry is dried in the sun... ...more San Antonio Farm – Marked by cooked berry aroma, cup flavors go from cherry wine to bittersweet bass tones, unrefined sugars, and dark chocolates filled with fruit liqueur. Bodied across the roast spectrum. Good for espresso.
Tom was in Rwanda in May and recently had a chance to post some of his travel photos. This was also an opportunity to use our new library platform as a place to post pictures. Stay tuned for even more photos as we update past travelogues and add new ones.