(11/12/13)
Some people might not be aware that the Shrub has a pretty far reaching global customer base. It's always pretty exciting to hear about our coffees being roasted in AustraliaAustralian coffee bears resemblance in the cup to the soft "Island Coffee" flavor profile. Coffee cultivation began in Australia in 1880 and continued through 1926, but was found to be generally unprofitable, and the quality, Korea, or Shrub Ethiopias being snuck into MexicoMexican coffee originates from South-central to Southern regions of the country. For that reason, coffees from Coatepec and Veracruz are much different from Oaxacan Plumas, which are in turn much different from the Southernmost region City (first washed Ethiopian coffee served there?). One very enthusiastic roaster, Hideo Gunawan based out of Jakarta, Indonesia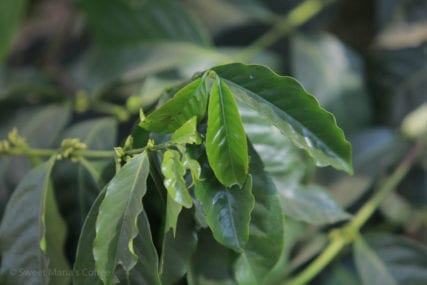 USDA is (obviously) the United States Department of Agriculture. USDA also had coffee plant breeding programs in the past and one variety they distributed to Indonesia and was widely planted is called USDA  (sounds like  reached out to us about trying to get a little more brightnessA euphemistic term we use often to describe acidity in coffee. A bright coffee has more high, acidic notes. : A euphemistic term to describe acidity in coffee. A bright coffee has more high, acidic out of one of our Projecto Xinabajul coffees from GuatemalaGuatemalan coffee is considered a top quality coffee producer in Central America. Due to our proximity to Guatemala, some of the nicest coffees from this origin come to the United States. : Guatemalan growing regions Huehuetenango produced by Francisco Mendez.
We worked on his approach to this profile until we found the sweet brightness he was after. I also had the good fortune to get to taste his roast of this coffee which I brewed a couple of different ways and cupped as well. On the cupping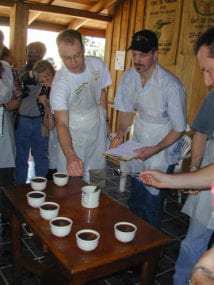 Cupping is a method of tasting coffee by steeping grounds in separate cups for discrete amounts of ground coffee, to reveal good flavors and defects to their fullest. It has formal elements and methodology in there was some roast malt and cocoa notes with a great deal of sweetnessSweetness is an important positive quality in fine coffees, and is one of five basic tastes: Sour, Sweet, Salty, Bitter, Savory (Umami). In coffee, sweetness is a highly desirable quality, and the green bean has and a bright black cherry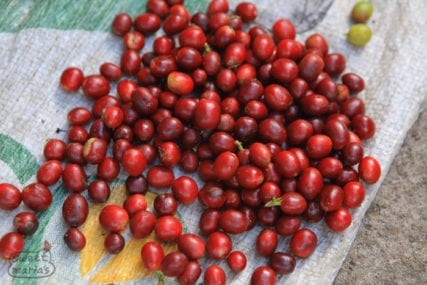 Either a flavor in the coffee, or referring to the fruit of the coffee tree, which somewhat resembles a red cherry.: Either a flavor in the coffee, or referring to the fruit of the coffee really that lit up the middle of the palate. My favorite brew of this was on the Clever Dripper where this coffee was ridiculously sweet with so much cocoa throughout the cup and those same brilliant cherry notes. I was very curious about what roasting Guatemalas and serving them was like in Indonesia so I shot a few questions Hideo's way.
CS: What got you into roasting?
HG: Well, I worked as an acoustic engineer for 2 years after I graduated from university. At that time we were getting used to drinking a lot of coffee due to very long and intense working hours. Most of the coffee we bought was a supermarket brand which tended to be very bitter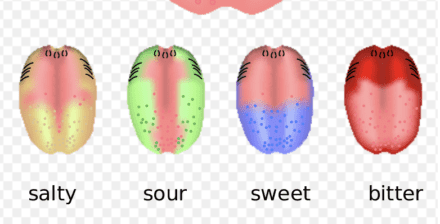 Bitterness is one of 5 basic tastes: Sour, Sweet, Salty, Bitter and Umami (savory flavors). There are many types of bitterness, hence not one avenue to tracking down its source. Bitterness as a positive quality so we'd have to add some sugar. A friend who I met a little later had some reputation in the specialty coffee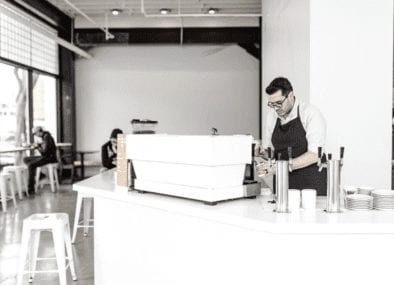 Specialty coffee was a term devised to mean higher levels of green coffee quality than average "industrial coffee" or "commercial coffee". At this point, the term is of limited use, since every multi-national coffee broker business and asked me to go travel with him to Singapore where we visited a lot of good coffee shops. I still remember the taste of coffees from Ethiopia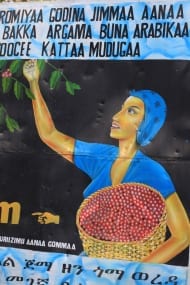 Ethiopia is the birthplace of coffee: it is in the forests of the Kaffa region that coffee arabica grew wild. Coffee is "Bun" or "Buna" in Ethiopia, so Coffee Bean is quite possibly a poor Yirgacheffe, SumatraIndonesians are available as a unique wet-hulled or dry-hulled (washed) coffees. Giling Basah is the name for the wet-hulling process in Bahasa language, and will have more body and often more of the "character" that Lintong and KenyaKenya is the East African powerhouse of the coffee world. Both in the cup, and the way they run their trade, everything is topnotch.: Kenya is the East African powerhouse of the coffee world. Both Gethumbwini. That kind of coffee really blew me away with lots of sweetness and no bitterness, not like any coffee I'd ever had before. I got back to Indonesia thinking "Hey, why not quit my current job and start my own specialty coffee business?". I got back to the same coffeeshop in Singapore, Smitten Coffee and Tea, to get my first Roasting lesson before starting my Roasting business and a year after that i took a Roasters Guild Course.
CS: What roasting equipment have you used?
HG: I learned how to roast from my mentor using a FujiRoyal roaster, but the problem is that the same brand doesn't have any sales rep in Indo, so I bought the Taiwanese 3kg Feima roaster which works in a very similar way with Fuji.
3K Feima, built in Taiwan
3K Feima, built in Taiwan
CS: What is the coffee scene like in Jakarta?
HG: Things are a bit different in Jakarta (Indonesia) than most consumer countries since we are also a producing country. History has shown that most of the best coffees would be exported and only the bad ones were available for local consumption. Most of the old school roasters would and still do long and dark roasts, and sell the coffee ground to cover up the bad things. Now the case is different in our country in every aspect, more producers are trying to produce better green coffee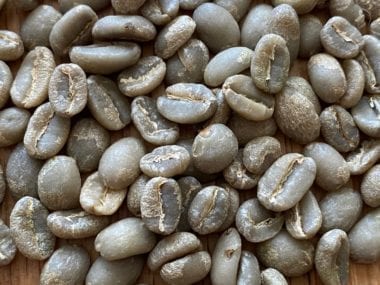 Green coffee refers to the processed seed of the coffee tree fruit. Coffee is a flowering shrub that produces fruit. The seeds of the fruit are processed, roasted, ground and prepared as an infusion.: Coffee, more specialty nano and micro roasters, and more coffee shops than even 2 years ago. It feels like everything is happening all of a sudden. Barista schools, public coffee tastings and everything else to introduce specialty coffees are popping up everywhere. The best part of it is that you can find a wide range of different approaches to coffee, roasters who specialize in Indo coffee, Dark to light roasts and lots of different price ranges. But the case in Jakarta is still that people tend to be price sensitive even though the demand for better coffee is going up.
CS: You sent me the Guatemala Francisco Mendez, what was your approach to roasting this coffee?
HG: I focus the roast to bring out more sweetness to it, while still keeping in mind what a good High GrownHigh Grown, or HG, is a coffee designation that can mean different things in different countries. : High Grown, or HG, is the highest quality Mexican coffee designation but in Nicaragua it means 2nd quality. Central American coffeeCentral American coffee is known for its "classic," balanced profile.: Central American coffee is known for its "classic," balanced profile. Centrals are primarily wet-processed since the climate is too humid for dry processing and hence is all about. Most people won't say no to something sweet. I charge the coffee at my machine's 1st crackAn audible popping sound heard during roasting. In coffee, one refers to "first crack" and "second crack," which come from two different classes of chemical reactions.: An audible popping sound heard during roasting. In coffee, temperature, using low heat for 1 minute, then do full power until I have to pull back slightly when I start to smell sweet bread aroma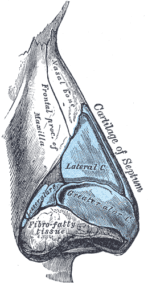 Aroma refers to sensations perceived by the olfactory bulb and conveyed to the brain; whether through the nose or "retro-nasally": The aromatics of a coffee greatly influence its flavor profile and come from the perception. Then I keep up my heat till i hear 1st crack rolling at 9:20 then pull back the heat again till I finishSimilar to aftertaste, but it refers to the impression as the coffee leaves the palate. Aftertaste is the sensations gathered after the coffee has left the mouth. We combine these to form the "final flavor my roast at 12:30
CS: You mentioned to me when you sent this coffee that this roast is for filter drip, how would you roast this coffee for another use, like for a press pot or for espressoA small coffee beverage, about 20 ml, prepared on an espresso machine where pressurized hot water extracted through compressed coffee.: In its most stripped-down, basic form, this is a working definition for espresso: A small?
HG: Usually we never go into 2nd crack with our coffees, both for drip and espresso. I like my espresso to have a good mouthfeelHow a coffee feels in the mouth or its apparent texture, a tactile sensation : A major component in the flavor profile of a coffee, it is a tactile sensation in the mouth used in, sweet, balanced acidity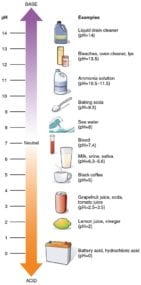 Acidity is a positive flavor attribute in coffee, also referred to as brightness or liveliness. It adds a brilliance to the cup, whereas low acid coffees can seem flat. Acidity can sound unattractive. People may without too much bitter roast flavor, so i never go into 2nd but i will do some more development after 1st crack (3.5 to 4 mins). Doing this i get more chocolate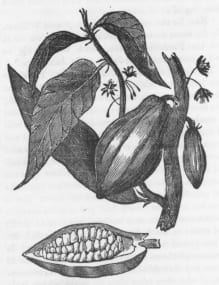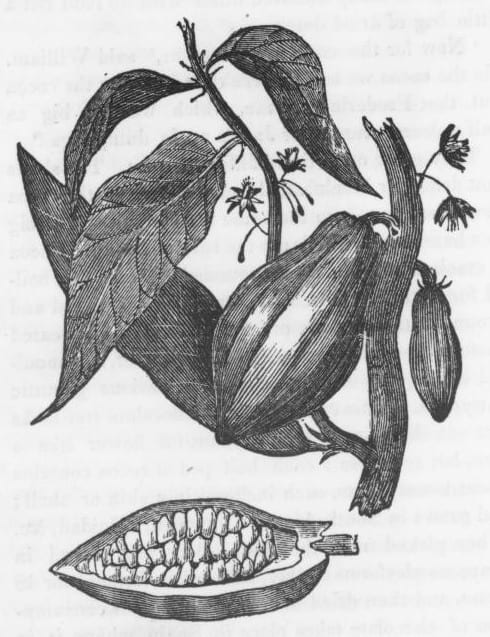 A general flavor or aroma term reminiscent of chocolate. But what type? Usually described with more specifics.: Chocolate is a broad, general flavor or aroma term reminiscent of chocolate. But what type? There are so notes with more Sugar browning product like caramel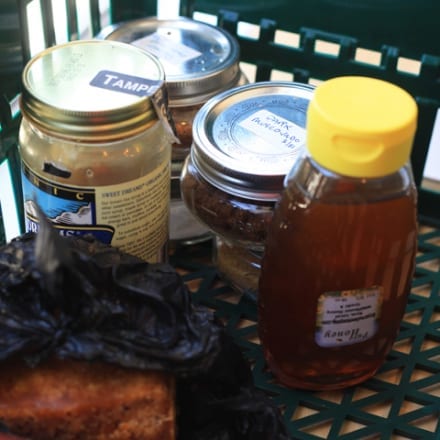 Caramel is a desirable form of sweetness found in the flavor and aroma of coffee, and is an extension of roast taste. Extremely light or dark coffees will lose potential caramel sweetness, as it exists, a smooth acidity and a better bodyAssociated with and sensed by mouthfeel, body is sense of weight and thickness of the brew, caused by the percentage of soluble solids in the cup, including all organic compounds that are extracted from brewing to stand in small milk based drinks.
CS: This is a very different coffee than what I imagine is very commonly available in Jakarta, how have your customers or others reacted to these coffee?
HG: Since we are a producing country, the best (or easiest) way of doing things is sourcing Indonesian CoffeeIndonesian coffee is known for its unique earthy, potent flavors. Some like it, some hate it, but it's certainly distinctive. Much of the coffee in Indonesia is processed using the unique method called "Giling Basah,". Most people think that way, and our market is getting saturated with that. Good for producer? I'll say yes. For customer? it would say it depends on what of kind of coffee they are looking for. This Guatemala Fransisco Mendez is a welcome option to anybody who's looking for coffee with a different taste profile than most Indonesian coffee. Most of them are excited with the sweetness and complexity while at the same time it still has an excellent mouthfeel. Personally, I think mouthfeel and sweetness are the most important factors to win over our customers, since most Indonesians do not accept coffee with very bright notes.