Apparently, it feels like summertime in all corners of the United States that aren't West Oakland and, although nothing replaces a hot cup of coffee, we understand that many of our customers are looking for a refreshing iced beverage to help ease those hot August days. With this in mind, we tested brewing methods for iced coffee and want to share the results.
Our experiment was based on three commonly-used methods: brewing a regular pot of hot coffee and sticking it in the fridge; cold-brewing a coffee concentrate to later be diluted over ice; and brewing hot concentrated coffee directly over ice. Since we were seeking a sweet, clean cupClean cup refers to a coffee free of taints and defects. It does not imply sanitary cleanliness, or that coffees that are not clean (which are dirty) are unsanitary. It refers to the flavors, specifically with a unique flavor profileFlavor Profile implies a graphical impression of a particular coffee, whether it be an artistic portrait or data graph of the perception of flavor compounds. In the case of our spider graph charts in each, we selected a washed Ethiopian coffee, Guji Suke Quto, for the test. Each cup tasted surprisingly unique and besides an all-around consensus against the chilled pot of hot-brewed coffee, each method had its benefits.
We began the experiment a day before our anticipated tasting and started off with a relatively straight-forward method, refrigerating a carafe of filtered coffee made with a TechnivormThe Technivorm is a Dutch-made electric drip brewer for the home that is known for it's good design, and good results. You can find them for sale on our site, the only standard electric drip.  As previously mentioned, nobody at Sweet Maria's would endorse this practice based on the results.  Flavor descriptors included dirty, stale, coffee-breath and "blech," and Tom actually checked the coffee for sediment due to its perceived grittiness.
The cold brew took a bit more preparationPreparation refers to the dry-milling steps of preparing coffee for export: hulling, grading, classifying, sorting.: Preparation refers to the dry-milling steps of preparing coffee for export: hulling, grading, classifying, sorting. Sorting means using density sorters and some ingenuity in the kitchenette. We started with a recipe from a New York Times article that recommended steeping one half-pound of coffee in five cups of cold water overnight. We ground the beans at a coarse setting and set up two samples in beakers to be refrigerated for 24 hours.
The following afternoon, we poured one sample through a mesh kitchen strainer to eliminate the grounds before passing it through a paper filter. The other sample was pressed right in the beaker and strained through the french pressA simple coffee brewer also called a Press Pot: grounds and hot water are added to a carafe, allowed to sit for several minutes, and then a filter is pushed down to hold the grounds filterscreenThe replaceable stainless steel or nylon mesh screen used in French Press brewing.: This is the part of the French Press that actually filters the coffee as the plunger is being pushed downward. It is. The resulting coffee concentrates measured 2½ cups each, which we then diluted with equal parts water.
Although the taste test was blind, the differences between the cold brews and the Technivorm were tremendous. Cold brewing resulted in sweet, flavorful cups with a mellowA general primary-to-secondary post gustatory flavor characterization, often called "rich" or alternately "smooth" Coffee that has been hanging out in the warehouse, but not really helping out with the work, just relaxing over in the acidity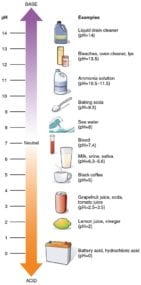 Acidity is a positive flavor attribute in coffee, also referred to as brightness or liveliness. It adds a brilliance to the cup, whereas low acid coffees can seem flat. Acidity can sound unattractive. People may. The floral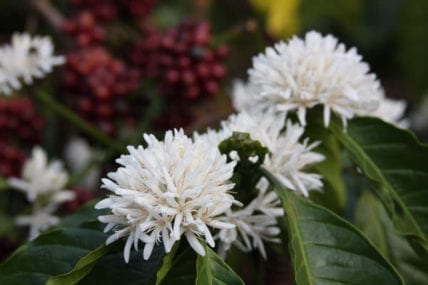 Floral notes in coffee exemplify the connection between taste and smell. Describing the taste of a specific flower is near impossible...we always default to "it tastes like it smells" which, admittedly, isn't the most helpful.  and citrus notes were obviously apparent, but so were the lower, sweeter tones. Between the two cold brews, most preferred the filtered cup. As you would imagine, the french pressed cold brew had a heavier bodyAssociated with and sensed by mouthfeel, body is sense of weight and thickness of the brew, caused by the percentage of soluble solids in the cup, including all organic compounds that are extracted from brewing than its filtered counterpart, but lacked flavor clarity.
Immediately after our initial test, we decided to brew one last sample via a technique that several of our customers recommended. We prepared a Clever Coffee Dripper with twice our usual dose of ground coffee, poured in 350mL of water and released it over 350g of ice after four minutes of steeping. We found this method to yield an instantly refreshing, light-bodied brew quite different from the cold brew methods. It emphasized the bright floral and fruitedIn some coffee taster's lexicon, "fruity" means the coffee is tainted with fruit, and "fruited" means a coffee is graced by positive fruit notes. We don't exactly see the difference in terms of these two aspects of the coffee and, although it lacked the low notes present in the cold brew, it was COLD.
After a repeat test between the filtered cold brew and the hot concentrated Clever-brewed coffee, the majority of us still prefer cold-brewed iced coffee. It seems to result in a fuller-bodied beverage that emphasizes sweetnessSweetness is an important positive quality in fine coffees, and is one of five basic tastes: Sour, Sweet, Salty, Bitter, Savory (Umami). In coffee, sweetness is a highly desirable quality, and the green bean has while retaining the unique originIn coffee talk, it refers to a coffee-producing region or country; such as, "I was just at origin." Of course "Origin" for most product we use is not a beautiful farm in a temperate climate, characteristics. That being said, if you're looking for quick iced coffee with an easy clean-up, a stiff Clever on the rocks may be the way to go.
Some Cold Coffee Notes:
Iced coffee is commonly referred to as "toddy" after a company who popularized cold concentrates with a system that essentially replicates our cold brewing experiment. Brewing over ice is known as the Japanese iced coffee method and can be employed using any pourover brewer: Hario, Chemex, etc. To make a single cup, replace half of the amount of water with an equal volume of ice.
Experiment Details/Results:  Coffee used was Ethiopia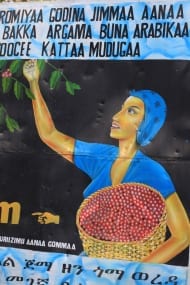 Ethiopia is the birthplace of coffee: it is in the forests of the Kaffa region that coffee arabica grew wild. Coffee is "Bun" or "Buna" in Ethiopia, so Coffee Bean is quite possibly a poor Guji Suke Quto roasted in a BehmorA popular electric drum roaster designed for home use, with variable batch sizes (from 1/4 pound to 1 pound) and a smoke-reduction system. It has been modified and upgraded in refining the base model over the years. to Full City
Method 1
Technivorm brewed hot and refrigerated 24 hours
5 scoops coffee; 8 cups water; Grind for drip.
Notes: ranked least favorite by all. dirty; gritty; stale-tasting; coffee breath
Method 2
Cold Brew – Steeped 24 hours in refrigerator and filtered with paper
½ lb. coffee; 5 cups water; Grind coarse for press pot
Coffee concentrate mixed 1:1 with water
Notes: pleasant; highly fruited; mellow acidity; best flavor clarity
Method 3
Cold Brew – Steeped 24 hours in refrigerator and first stained through mesh and then
One batch strained through French Press
One batch strained using a Paper Filter (*this method was preferred)
½ lb. coffee; 5 cups water; Grind coarse for press pot
Coffee concentrate mixed 1:1 with water
Notes: heaviest body; preferred by some; less flavor clarity than filtered alternative
Method 4
Concentrated Clever brewed over ice
44 grams coffee; 350 ml water; Grind for drip.
Steep 5 min Brewed over 350g ice
Notes: Better than chilling hot coffee, Tom prefers this method feeling it is more refreshing but still prefer flavors in cold brew.
Some Cold Brew Coffee Recommendations:
GuatemalaGuatemalan coffee is considered a top quality coffee producer in Central America. Due to our proximity to Guatemala, some of the nicest coffees from this origin come to the United States. : Guatemalan growing regions Finca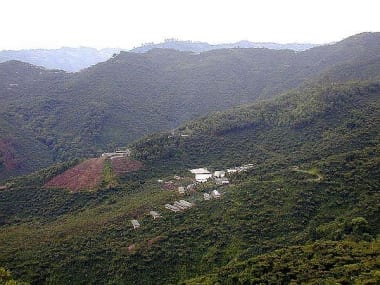 Spanish 101: Finca is the Spanish word for farm. Sometimes the term Hacienda is used to imply an Estate, which would mean the farm has its own wet-mill. A Finca does not necessarily have a Candelaria:  Classic Guatemala coffee in terms of brightnessA euphemistic term we use often to describe acidity in coffee. A bright coffee has more high, acidic notes. : A euphemistic term to describe acidity in coffee. A bright coffee has more high, acidic and roast development. A great "daily drinker" coffee.
 SumatraIndonesians are available as a unique wet-hulled or dry-hulled (washed) coffees. Giling Basah is the name for the wet-hulling process in Bahasa language, and will have more body and often more of the "character" that Dry-Hulled AcehThe northernmost district in SumatraL Aceh District is north of North Sumatra and produces some very classic Sumatra coffees. The center of coffee in Aceh is Lake Tawar and Takengon, the city by the lake. Bukit: A cleaner cup profile than typical Sumatra coffees, brighter relative to other Indonesia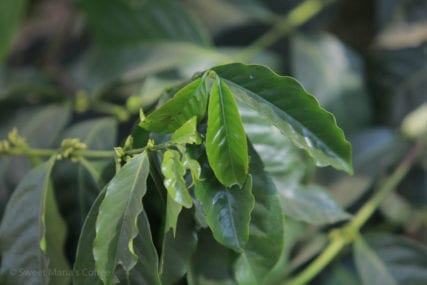 USDA is (obviously) the United States Department of Agriculture. USDA also had coffee plant breeding programs in the past and one variety they distributed to Indonesia and was widely planted is called USDA  (sounds like  coffees, but still very Sumatra-like in character. Similar to our wet-process SulawesiSulawesi coffees are low-acid with great body and that deep, brooding cup profile akin to Sumatra. The coffee is sometimes known as Celebes, which was the Dutch colonial name for the island. Indonesians are available coffee.
 El SalvadorEl Salvador coffee had an undeservingly poor reputation for years, marred mostly by the inability to deliver coffee of high quality in an unstable political climate. Unfortunately, agriculture is the first to suffer in revolution, Santa Ana Naranjo:  While the coffee is brighter and livelier as a City roastCity roast is what we define as the earliest palatable stage that the roast process can be stopped and result in good quality coffee. City roast occurs roughly between 415 and 425 degrees Fahrenheit in, Full City has a deep sweetness and balanceSuggests a harmony and proportion of qualities, and implies mildness since no one quality dominates.: Balance is both an obvious and slippery taste term. It implies a harmony and proportion of qualities, and perhaps a.