(07/30/13)
The Coffee
GuatemalaGuatemalan coffee is considered a top quality coffee producer in Central America. Due to our proximity to Guatemala, some of the nicest coffees from this origin come to the United States. : Guatemalan growing regions Alotenango – Guacatepeque Small Producers
The Roasts
City, Full City, City+City+ roast is an ideal roast level that occurs roughly between 425 and 435 degrees Fahrenheit in many coffee roasters with a responsive bean probe where First Crack starts in the 395 to 405 degree with Stretched Drying, City+ with Stretched Development post 1st CrackAn audible popping sound heard during roasting. In coffee, one refers to "first crack" and "second crack," which come from two different classes of chemical reactions.: An audible popping sound heard during roasting. In coffee,, and one surprise
This coffee is a careful construction, built by blending some smaller batches together. Each batch was selected for what it gave to the whole and how it worked with the other coffees, the most important thing being the excellent preparationPreparation refers to the dry-milling steps of preparing coffee for export: hulling, grading, classifying, sorting.: Preparation refers to the dry-milling steps of preparing coffee for export: hulling, grading, classifying, sorting. Sorting means using density sorters. This area against the Volcan De Fuego in Alotenango has a couple really important things that lend themselves to really sweet and balanced coffee, outside of the preparation itself. The volcanic soil is rich with organicGrown without the use of artificial fertilizers, herbicides, etc.: Organic coffee has been grown according to organic farming techniques, typically without the use of artificial fertilizers. Some farms have more local Organic Certification than the inputs from the surrounding forest preserve for one, but that soil must be managed since there's also a high presence of volcanic ash. These farms have decent elevation for the area as well as excellent bourbonA coffee cultivar; a cross between Typica and Bourbon, originally grown in Brazil: Mundo Novo is a commercial coffee cultivar; a natural hybrid between "Sumatra" and Red Bourbon, originally grown in Brazil. It was developed stock, and the forest preserve also protects the water supply which is vital.
The coffee cups as a very sweet forward offering. There's not a lot of fruitedIn some coffee taster's lexicon, "fruity" means the coffee is tainted with fruit, and "fruited" means a coffee is graced by positive fruit notes. We don't exactly see the difference in terms of these two notes in this coffee outside of the sugary raisin-like dried fruit notes, but can show some crispUsually used as a modifying flavor term, such as "crisp acidity" : Crisp can have several meanings, since it modifies other flavor terms. Crisp acidity might mean bracing, fresh fruit acids. Crisp chocolate notes might malic apple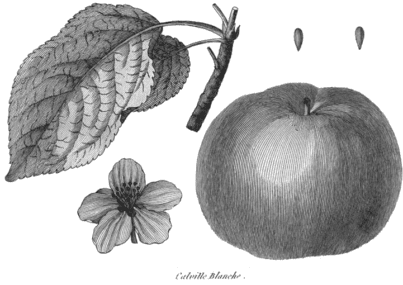 An acid that adds to favorable perceptions of cup quality; malic acid often adds apple-like acidity, and perhaps other taste aspects recalling apples. Malic acid is yet another of the many acids that adds to in the lighter roasts. The caramel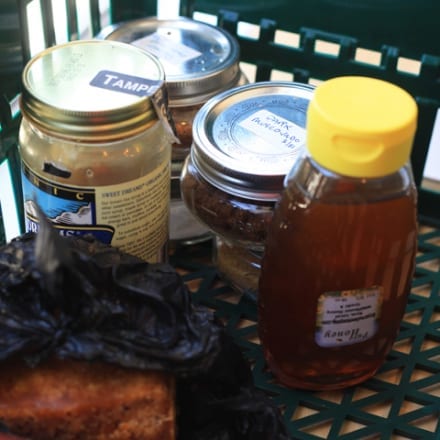 Caramel is a desirable form of sweetness found in the flavor and aroma of coffee, and is an extension of roast taste. Extremely light or dark coffees will lose potential caramel sweetness, as it exists, almond, cocoa and countless other sweet descriptors that come to mind when drinking this coffee though make it a really approachable and roastable offering, you can do a lot with this in the roaster and still have a coffee that almost anyone is going to be really happy with, and it also is an excellent component in an espressoA small coffee beverage, about 20 ml, prepared on an espresso machine where pressurized hot water extracted through compressed coffee.: In its most stripped-down, basic form, this is a working definition for espresso: A small but can stand on it's own in producing a sweet SO shot with a long finishSimilar to aftertaste, but it refers to the impression as the coffee leaves the palate. Aftertaste is the sensations gathered after the coffee has left the mouth. We combine these to form the "final flavor.
This coffee was an early arrival, we had it available in early April. We were very excited to have such a fresh sweet offering from Central America up this early, it was a priority for us this year. We recently put this coffee up in one of our regular blind cuppings and were pleased to find that it had actually bumped up a little score wise. There were some grape like tartaric notes in the cup, as well as an abundance of caramel, cocoa and spice. The excellent preparation on the coffees that went into this lot really shows here in the way this coffee has settle since arrival and how the sweetnessSweetness is an important positive quality in fine coffees, and is one of five basic tastes: Sour, Sweet, Salty, Bitter, Savory (Umami). In coffee, sweetness is a highly desirable quality, and the green bean has has even grown a bit since we first launched it.
City RoastCity roast is what we define as the earliest palatable stage that the roast process can be stopped and result in good quality coffee. City roast occurs roughly between 415 and 425 degrees Fahrenheit in
This had a really bright dry fragrance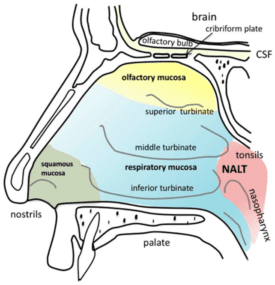 In the cupping procedure for tasting and scoring coffee, this is the smell of the dry, ground coffee before hot water is added. The term fragrance is used since it is normally applied to things, crisp malic apple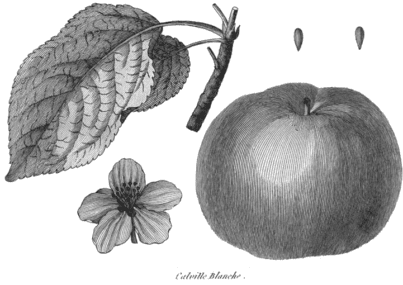 Apple-like flavors in coffee can take on many different forms. The more common ones we use relate to malic acid brightness, which can recall different apple types: green (Granny Smith type for example), red apple but also a good deal of citric acidity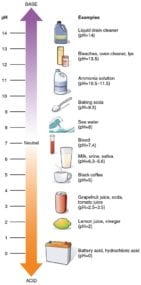 Acidity is a positive flavor attribute in coffee, also referred to as brightness or liveliness. It adds a brilliance to the cup, whereas low acid coffees can seem flat. Acidity can sound unattractive. People may too that showed even more livelier in the wet aroma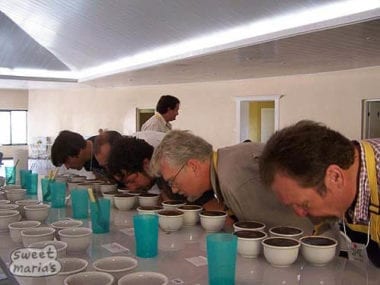 In cupping, wet aroma refers to the smell of wet coffee grinds, after hot water is added. It can involve smelling the "crust" (floating coffee grounds) on the coffee, as well as "breaking the crust", and break. All the sweetness is there right away even in the hot cup. The mouthfeelHow a coffee feels in the mouth or its apparent texture, a tactile sensation : A major component in the flavor profile of a coffee, it is a tactile sensation in the mouth used in is pretty wet and open, not thin but not quite juicy either. The crispness of the malic apple really accentuates this mouthfeel with how it punctuates the finish. This is the brightest cup, not quite the sweetest, but this performed really well in a V60 brew, really light and sweet, and made an excellent iced coffee using the half water half ice for the water volume method.
Full City
Sweet toasted malts on the dry fragrance and aroma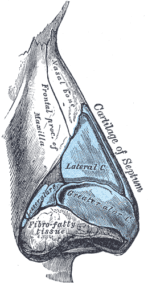 Aroma refers to sensations perceived by the olfactory bulb and conveyed to the brain; whether through the nose or "retro-nasally": The aromatics of a coffee greatly influence its flavor profile and come from the perception, and with that toastiness there's a deep deep honeyIn coffee, honey-like sweetness is often found, but we use terms such as refined honey (highly filtered and processed) as opposed to raw honey rustic honey sweetness. This form of sweetness is largely a dynamic raisin sweetness in the wet aroma and break especially. There's a long syrupy finish, toasted caramel in the front end of the cup, and some of that honey raisin, but this roast is much more caramel and cocoa sweet than fruited. This make a great press pot brew, and I had some excellent clever brews of it as well, those classic crowd-pleaser cocoa notes all throughout it.
City+, with stretched drying
This roast had the deep raisiny sweetness as well as some fuji apple on the dry fragrance. It wasn't as brilliant as the City roast, but there was still that brightnessA euphemistic term we use often to describe acidity in coffee. A bright coffee has more high, acidic notes. : A euphemistic term to describe acidity in coffee. A bright coffee has more high, acidic and with a deeper sweetness. The mouthfeel in this cup was juicy to syrupy, and very candy sweet. The fuji apple was present, but also some black cherry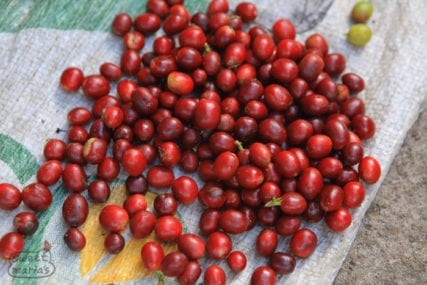 Either a flavor in the coffee, or referring to the fruit of the coffee tree, which somewhat resembles a red cherry.: Either a flavor in the coffee, or referring to the fruit of the coffee, and a syrupy cola-like flavor in the finish. Cherry Coke! This was my favorite roast, the sweetest for sure, though I could see crisp brightness of the City roast winning folks over this one, as it did Dan who mentioned pear sweetness, but got a little more toasted maltiness off of this coffee as well. I felt like this was the most versatile roast service wise and would do something similar with maybe a little more color on it for an SO espressoShort for Single Origin espresso, meaning using one origin specific coffee to make espresso, as opposed to using a blended coffee..
City+, with stretched development
I mostly did this roast to reiterate a point about when it's best to stretch a roast for a positive result. As I figured, the dry fragrance on this roast was almost completely flat with just a bit of malted sweetness. I really added not a whole lot of time in this stretch, the same amount of time which I stretched the drying stage out for, just at a different point, a little over 45 seconds. There was very little to no acidity, and the bodyAssociated with and sensed by mouthfeel, body is sense of weight and thickness of the brew, caused by the percentage of soluble solids in the cup, including all organic compounds that are extracted from brewing was flat and flabby. The most significant difference though is that there was just not a lot of sweetness, it wasn't devoid of sweetness, but the shapelessness of the cup, formlessness, just really left everything pretty flat and malty.
Surprise Secret Roast
I threw this roast on the table to try to shake things up as well as perhaps gain some perspective on the other roasts. This roast was identical to the City roast, the difference was that it was the BurundiBurundi coffee bears resemblance to neighboring Rwanda, in both cup character, but also the culture surrounding coffee. Burundi is a small landlocked country at the crossroads of East and Central Africa, straddling the crest of Teka (http://coffeeshrub.com/shrub/coffee/burundi-teka). I really like to put these African bourbons blindly on the table with Central American bourbons to see how they differ or if they stand out. You do see some similarities here, but the coffee definitely did stand out on the table. Rich syrupy pear and tartaric white grape notes in a brilliant cup. This coffee is cupping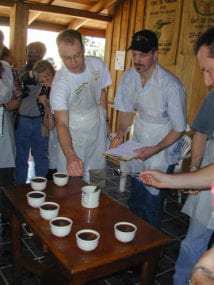 Cupping is a method of tasting coffee by steeping grounds in separate cups for discrete amounts of ground coffee, to reveal good flavors and defects to their fullest. It has formal elements and methodology in amazingly and we actually had it a couple different times in a couple different roasts on some blind cupping tables with it scoring exceptionally and just tasting so crisp and lively. This coffee has some serious legs. The one similarity to the Alotenango was the spice laced throughout the cup that gave some complexity to the cup.