(09/20/12)
With 4 offering from Ethiopia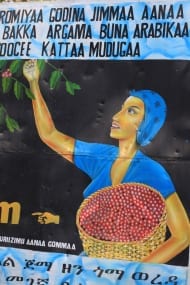 Ethiopia is the birthplace of coffee: it is in the forests of the Kaffa region that coffee arabica grew wild. Coffee is "Bun" or "Buna" in Ethiopia, so Coffee Bean is quite possibly a poor currently on the list, I thought it would be fun to cup them all together and share them with a few others to see what they thought about them all together and on their own. With two coffees from Shakiso, one from Sidama, and one from Kochere (which is also Dry Processed), we have a fairly diverse selection to look at. It was a lot of fun to watch some folks cup these coffees from warm to cool, and to see the differences begin to show up in the cup. Obviously the first detectable difference was between the washed and dry processed coffees. But as the cups cooled, more and more nuance began to grow between even the washed cups, and even between the cups from the different Shakiso coffees. One thing that I thought was really interesting in the public cupping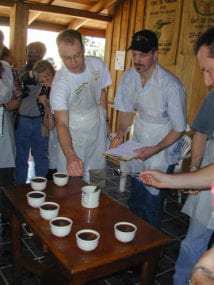 Cupping is a method of tasting coffee by steeping grounds in separate cups for discrete amounts of ground coffee, to reveal good flavors and defects to their fullest. It has formal elements and methodology in that i did was that the people who preferred either Shakiso picked each as either their first or second favorite, while the people who preferred the Sidama definitely responded to a quality in that coffee that was quite distinct from the Shakiso coffees. The Kochere was so unique that is was really looked at as something else entirely.
Let's begin with the coffees from Shakiso.
Ethiopia OrganicGrown without the use of artificial fertilizers, herbicides, etc.: Organic coffee has been grown according to organic farming techniques, typically without the use of artificial fertilizers. Some farms have more local Organic Certification than the Shakiso Mora Mora & Ethiopia Organic Guji Shakiso
http://coffeeshrub.com/shrub/coffee/ethiopia-organic-shakiso-mora-mora
http://coffeeshrub.com/shrub/coffee/ethiopia-organic-shakiso-mora-mora
One thing that really stood out about these coffee was a similarity that they shared, which was that they both had a great bodyAssociated with and sensed by mouthfeel, body is sense of weight and thickness of the brew, caused by the percentage of soluble solids in the cup, including all organic compounds that are extracted from brewing, like fresh apricot juice or even like a well made egg drop soup. More full that juicy, but not quite syrupy or creamyCreamy is a mouthfeel description indicating thickness and soft, rounded texture. See also buttery., and yet still very clean cups throughout. The Mora Mora showed a bit of a dry almond character, and generally had an almond like sweetnessSweetness is an important positive quality in fine coffees, and is one of five basic tastes: Sour, Sweet, Salty, Bitter, Savory (Umami). In coffee, sweetness is a highly desirable quality, and the green bean has that complimented the melon fruitedIn some coffee taster's lexicon, "fruity" means the coffee is tainted with fruit, and "fruited" means a coffee is graced by positive fruit notes. We don't exactly see the difference in terms of these two note as it cooled. There is still some floral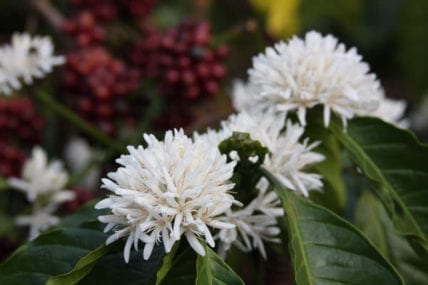 Floral notes in coffee exemplify the connection between taste and smell. Describing the taste of a specific flower is near impossible...we always default to "it tastes like it smells" which, admittedly, isn't the most helpful.  element throughout, especially with the melon notes in the cool cup. The Guji Shakiso is different in that the acidity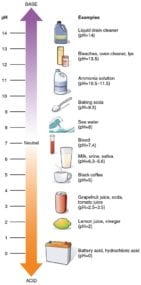 Acidity is a positive flavor attribute in coffee, also referred to as brightness or liveliness. It adds a brilliance to the cup, whereas low acid coffees can seem flat. Acidity can sound unattractive. People may is a much more citric one, and there's not quite the nutty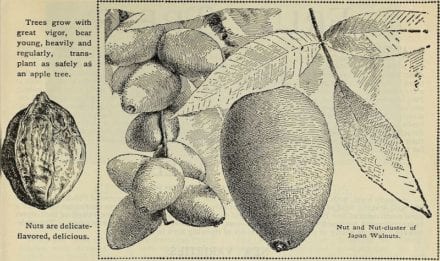 Nutty is a broad flavor term, reminiscent of nuts ... but what kind exactly?: Nutty is a broad flavor term, reminiscent of nuts. It is tied intrinsically to roast taste and the degree of roast, note in it either, rather a dry chamomile-like floral quality. As I noted before though, this coffee shares the same mouthfeelHow a coffee feels in the mouth or its apparent texture, a tactile sensation : A major component in the flavor profile of a coffee, it is a tactile sensation in the mouth used in as the Mora Mora, and because of this I think that they would both add something really unique to a blend for espressoA small coffee beverage, about 20 ml, prepared on an espresso machine where pressurized hot water extracted through compressed coffee.: In its most stripped-down, basic form, this is a working definition for espresso: A small.
Ethiopia Sidama Deri Kochoha
http://coffeeshrub.com/shrub/coffee/ethiopia-sidama-deri-kochoha
This coffee, along with the Teklu Dembel from Yirga Cheffe that we had earlier this year, were some of the most floral coffees that I had ever had. This Deri Kochoha is a little drier up front, but opens up to potent jasmine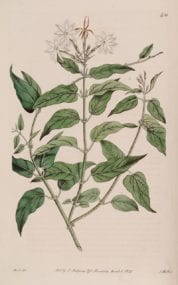 A very positive and intensely floral quality in coffee, usually with a strong aromatic component, reminiscent of jasmine flower or tea. There are many forms of jasmine; the common flowering vines, teas, potpourri, etc. Jasmine notes thought a whole range of roasts. The tannins in the cup hint at spice and tea notes, and add a pleasing complexity to the honeyed graham cracker sweetness. Even at Full City, the floral elements were quite evident from the dry fragrance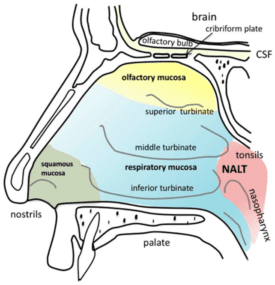 In the cupping procedure for tasting and scoring coffee, this is the smell of the dry, ground coffee before hot water is added. The term fragrance is used since it is normally applied to things all the way through to the finishSimilar to aftertaste, but it refers to the impression as the coffee leaves the palate. Aftertaste is the sensations gathered after the coffee has left the mouth. We combine these to form the "final flavor in the cool cup. This coffee spectacular in a number of brew methods as well, even auto-drip, you're not gonna lose the floral notes, and is a fairly complete espresso all on its own especially since you can take it a bit deeper into the roast. All of this, plus there's a brilliant citric acidity, which paired with the tannins in the cup give it a crispUsually used as a modifying flavor term, such as "crisp acidity" : Crisp can have several meanings, since it modifies other flavor terms. Crisp acidity might mean bracing, fresh fruit acids. Crisp chocolate notes might and bright finish. I said it in a comment on the page for the coffee itself, but I feel confident that this is an "exotic" coffee that will appeal to a really wide audience.
Ethiopia Grade 1 Kochere Dry ProcessDry process coffee is a method for taking the fruit from the tree to an exportable green bean. The whole intact coffee cherry is dried in the sun with the green bean inside. Later it
http://www.coffeeshrub.com/shrub/coffee/ethiopia-grade-one-kochere-dry-p…
Fruits, earthyEarthy is a flavor term with some ambivalence, used positively in some cases, negatively in others.: Sumatra coffees can have a positive earthy flavor, sometimes described as "wet earth" or "humus" or "forest" flavors. But chocolate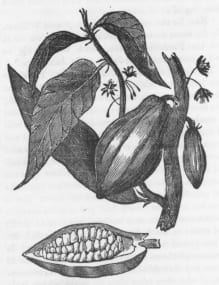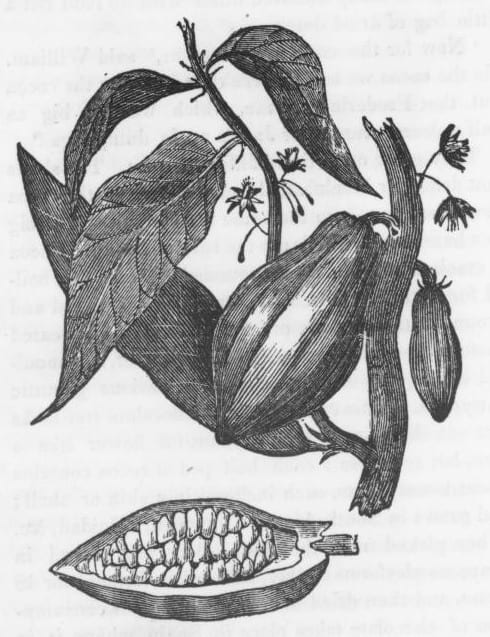 A general flavor or aroma term reminiscent of chocolate. But what type? Usually described with more specifics.: Chocolate is a broad, general flavor or aroma term reminiscent of chocolate. But what type? There are so, rusticA general characterization of pleasantly "natural" flavors, less sophisticated and less refined, but appealing. : What is Rustic? This is a general term we came up with... Dried Apricots from Sun Maid at the supermarket, spice, and then fruits again. This is very refined version of the classic dry processes Ethiopian coffee. There is texture and earthiness in the cup, but just enough to keep the baked peaches, strawberries, melons, and figs in check. The fruits are the star of the cup, and jump out at before you ever grind it. What makes is more interesting though is the play between the honeyIn coffee, honey-like sweetness is often found, but we use terms such as refined honey (highly filtered and processed) as opposed to raw honey rustic honey sweetness. This form of sweetness is largely a dynamic and rustic spice in the finish. As the cup cools, the cup clears up as well with the fruits becoming a little more winey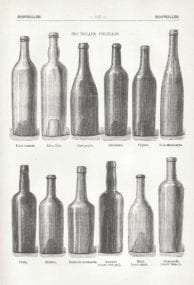 A taste term to describe a wine-like flavor with a similar perceived acidity and fruit, and some level of acetic acid. It is found most commonly in East African specialty coffees as well as in in character which pairs with the spice and cocoa in the best way. One of my favorite blends of all time is WP and DP Ethiopia blend at about a 75% WP to 25% DP, this gives you all the fruit still from the DP, but in a way that propels the floral notes in the WP. A blend like this with the Kochere and the Mora Mora turned out spectacularly in a clever brew. The jammy fruit and dry almond combined to give the brew a distinct tawny port character, which was super delicious. I also think that this coffee blended with the Java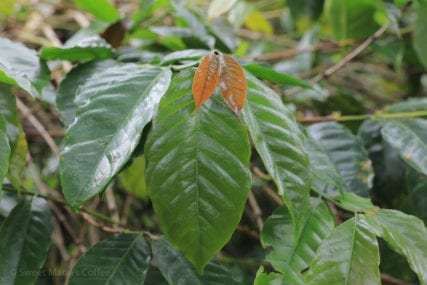 There are several types of Abyssinia, but they are not from Ethiopia but rather Indonesia. Abyssinia 3 = AB3. PJS Cramer, a Dutch plant researcher, introduced this variety in 1928, supposedly from Ethiopia seed stock. It was Pitaloka would produce a rather refined Mokka-Java style cup.