Stay up to date on coffee we have coming down the pipeline and our latest green coffee arrivals schedule.
Green Coffee Notes for March 2021:
You may have noticed a flurry of Indonesian coffees hitting our site in the last week of February. Our container was finally freed up, and you can expect more delicious coffees from Sulawesi

Sulawesi coffees are low-acid with great body and that deep, brooding cup profile akin to Sumatra. The coffee is sometimes known as Celebes, which was the Dutch colonial name for the island. Indonesians are available

, Flores

Flores is an Indonesian island, and as a coffee bears more resemblance to the coffees of Timor-Leste, New Guinea and Java than to the wet-hulled coffees of Sumatra and Sulawesi. It is sweet, with good

, Java

There are several types of Abyssinia, but they are not from Ethiopia but rather Indonesia. Abyssinia 3 = AB3. PJS Cramer, a Dutch plant researcher, introduced this variety in 1928, supposedly from Ethiopia seed stock. It was

and more in the coming weeks.
Looking at what the near future holds, our next arrivals should be Colombia

Colombian coffee is highly marketed and widely available in the US. They have been largely successful at equating the name Colombian Coffee with "Good" Coffee. This is half-true. Colombian can be very balanced, with good

, an origin

In coffee talk, it refers to a coffee-producing region or country; such as, "I was just at origin." Of course "Origin" for most product we use is not a beautiful farm in a temperate climate,

we are currently out of. Unlike the majority of coffee origins who have a single, annual harvest, most Colombian coffee regions have bi-annual harvests, and at different times of the year. This means fresh coffee is available almost year round! (read more about our Colombia sourcing)
Our Oakland lab has been inundated with samples from Ethiopia

Ethiopia is the birthplace of coffee: it is in the forests of the Kaffa region that coffee arabica grew wild. Coffee is "Bun" or "Buna" in Ethiopia, so Coffee Bean is quite possibly a poor

, Kenya

Kenya is the East African powerhouse of the coffee world. Both in the cup, and the way they run their trade, everything is topnotch.: Kenya is the East African powerhouse of the coffee world. Both

, and Guatemala

Guatemalan coffee is considered a top quality coffee producer in Central America. Due to our proximity to Guatemala, some of the nicest coffees from this origin come to the United States. : Guatemalan growing regions

, three of our biggest origins. Normally, much of the tasting happens during our origin trips, but with travel currently off the table due to the pandemic, much of that load being shouldered at our labs in Oakland and Seattle.
I'm happy to report that we've already contracted several containers of Ethiopia and Kenya, some of them reflected in the "Upcoming Coffee Outlook" below.
On the more distant horizon, we've begun filling contracts for Costa Rica

Costa Rican coffee is typically very clean, sweet, with lots of floral accents. hey are prized for their high notes: bright citrus or berry-like flavors in the acidity, with distinct nut-to-chocolate roasty flavors.: Can a

, and our first offer samples are expected this week from Nicaragua

Nicaraguan coffees from the Segovia, Jinotega, Ocotal and Matagalpa regions are nice balanced cups. They often possess interesting cup character along with body and balance, outperforming many other balanced Central American and South American high-grown

too.
Our April update will show more firm ETA's on the early Ethiopia and Guatemala shipments.
Upcoming coffees currently on the schedule to be added to our website: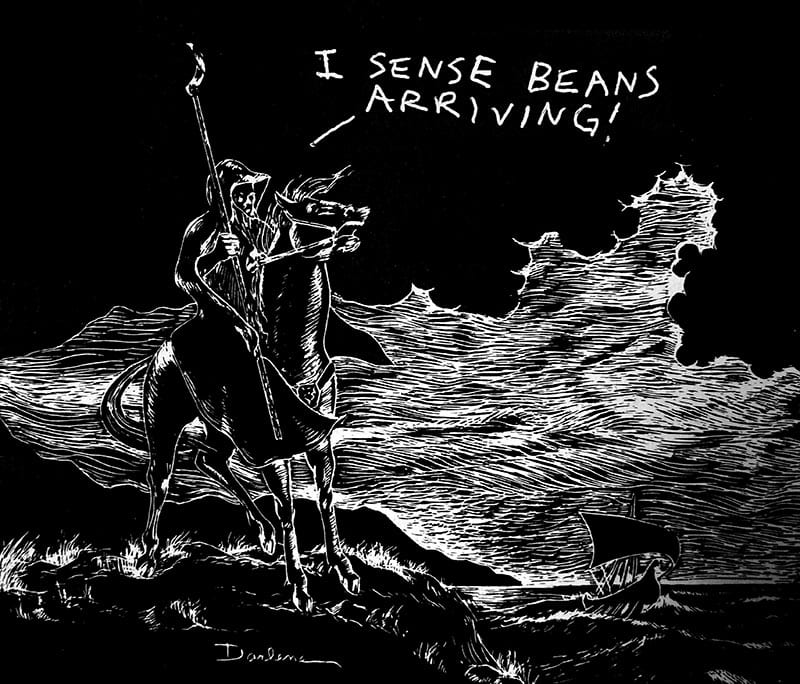 Incoming coffees currently on the water: