Coffea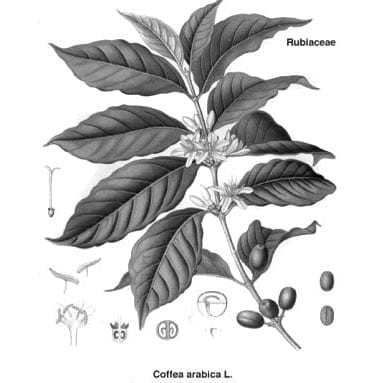 The botanical genus colloquially referred to as the "coffea genus," which is comprised of over 120 individual species. These are generally opposite-leaved, evergreen shrubs or small understory trees... ...more canephora, is popularly known as Robusta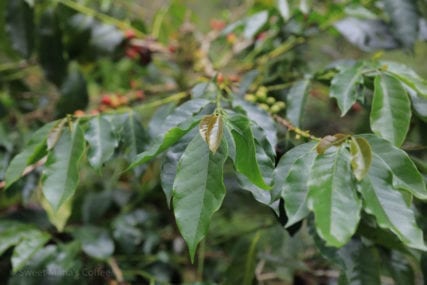 Ateng is a common name for Catimor coffees widely planted in Sumatra and other Indonesia isles.: Ateng, with several subtypes, is a common name for Catimor coffees widely... ...more due to the resistant nature of its plant. Discovered by Dutch botanists in the former Belgian CongoKivu is the general name for East Congo (Kinshasa), covering a very broad geographical area, and the lake of the same name that divides them. It borders on... ...more, it was introduced in Southeast Asia in 1900 after coffee rust disease wiped out all coffee cultivation in Ceylon in 1869 and destroyed most low altitude plantations in Java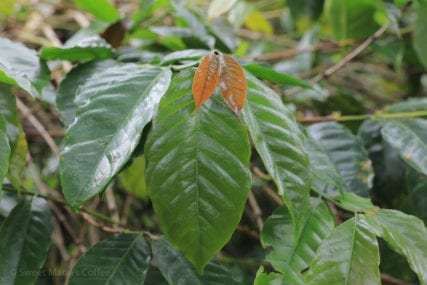 There are several types of Abyssinia, but they are not from Ethiopia but rather Indonesia. Abyssinia 3 = AB3. PJS Cramer, a Dutch plant researcher, introduced this variety in 1928,... ...more in 1876. Growing as a shrub or small tree up to 10 meters in height, RobustaRobusta usually refers to Coffea Robusta, responsible for roughly 25% of the world's commercial coffee. Taxonomy of Robusta is debated: some sources use "Robusta" to refer to any... ...more is self-sterile and exists in many different forms and varieties in the wild.
Cultivated in West and Central Africa, throughout Southeast Asia and to some extent in BrazilBrazil is a coffee giant . As Frank Sinatra sang, "they grow an awful lot of coffee in Brazil".: Brazil is a coffee giant . As Frank Sinatra... ...more, its cross-bred varieties are often hard to identify, but two main types are generally recognized: Robusta, or up-right forms, and Nganda, or spreading forms.
Robusta fruit is rounded and takes up to 10 months to mature. Its oval shaped seeds have two sets of chromosomes and are usually unwashed, or dry-processed. Smaller than those of Coffea arabicaArabica refers to Coffea Arabica, the taxonomic species name of the genus responsible for around 75% of the worlds commercial coffee crop.: Arabica refers to Coffea Arabica, the... ...more, Robusta beans contain nearly twice as much caffeineAn alkaloidal compound that has a physiological effect on humans, and a bittering taste. It is found throughout the coffee plant but is more concentrated in the seed... ...more (2-4.5% against 1.1-1.7%). Quality Markedly bitter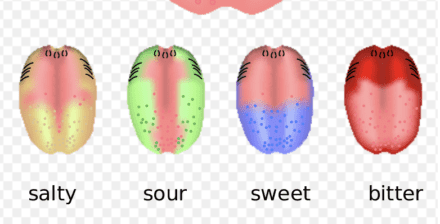 Bitterness is one of 5 basic tastes: Sour, Sweet, Salty, Bitter and Umami (savory flavors). There are many types of bitterness, hence not one avenue to tracking down... ...more and less aromatic than Arabica, the robust and full-bodied Robusta is widely used in blends.
The main Robusta producers include:
Africa: Ivory Coast followed by UgandaWhile Arabica was introduced at the beginning of the 1900's, Robusta coffee is indigenous to the country, and has been a part of Ugandan life for centuries. The... ...more, Cameroon, Madagascar, Gabon, Angola, Zaire and other African nations.
Brazil: known as Conilon, a relatively mild Robusta.
Indonesia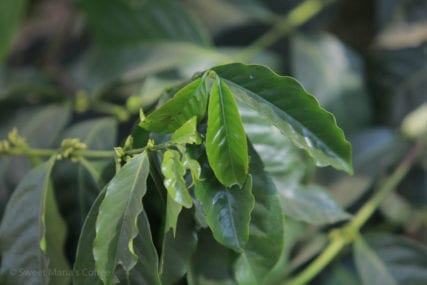 USDA is (obviously) the United States Department of Agriculture. USDA also had coffee plant breeding programs in the past and one variety they distributed to Indonesia and was... ...more: SumatraIndonesians are available as a unique wet-hulled or dry-hulled (washed) coffees. Giling Basah is the name for the wet-hulling process in Bahasa language, and will have more body... ...more (Medan, Padang, Palembang), BaliCoffee from the Indonesian island of Bali was formerly sold mainly to the Japanese market. Perhaps it is the changing face of world economics that finds the first... ...more (Buleleng), Ujung Pandang from SulawesiSulawesi coffees are low-acid with great body and that deep, brooding cup profile akin to Sumatra. The coffee is sometimes known as Celebes, which was the Dutch colonial... ...more (formerly Celebres), TimorTimor-Leste (East Timor) is a tiny island between Australia and Sulawesi, annexed by Indonesia and liberated in a referendum several years ago. Small scale coffee farming was jump-started... ...more and Java (Djakarta, Demarang, Surabaya) -bitter taste, sometimes fermentedAs a defect flavor, a fruit quality in a coffee that is excessively ripe, toward rotten. Fermented flavor can be the result of poor wet-processing, over-ripe cherry, or... ...more with consequent flavor, generally low quality.
Vietnam: Volumes of robusta production increased starting in the 1990-2000s and now it is the top global producer.
Robusta and Sweet Maria's
It might seem unlikely that Sweet Maria's even offers Robusta…  We never intended to be "Robusta Central," (nor will we) but we do believe that each cultivarCultivar is a term used interchangeably with Varietal in the coffee trade to indicate plant material, although there are distinctions.: The naming of a cultivar should conform to... ...more of coffee needs to be judged on its own merit.
The Robusta coffees we offer have attained the highest level possible in cup score given the limitations of the species. A good robusta has different cup characteristics from a good arabica because of the difference in the plant material. Aside from picking and processingThe removal of the cherry and parchment from the coffee seed.: Coffee is either wet-processed (also called washed or wet-milled) or dry-processed (also called wild, natural or natural... ...more defects, robustas have higher caffeine, higher levels of chlorogenic acids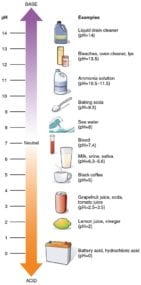 Many acids contribute to coffee flavor: acetic, malic, citric, quinic, tartaric, phosphoric, etc.: Many acids contribute to coffee flavor; malic, citric, quinic, tartaric, phosphoric, etc. See Acidity or... ...more, and often a lack of balanceSuggests a harmony and proportion of qualities, and implies mildness since no one quality dominates.: Balance is both an obvious and slippery taste term. It implies a harmony... ...more between types of acids and a lack of sweetnessSweetness is an important positive quality in fine coffees, and is one of five basic tastes: Sour, Sweet, Salty, Bitter, Savory (Umami). In coffee, sweetness is a highly... ...more. This leaves the cup harsh, bittering, and often saltySalty is one of four basic sapid (in the mouth) tastes: Sour, Sweet, Salty, Bitter (and possibly a 5th called Umami which indicates savory flavors). In coffee, saltiness... ...more in nature. A good robusta will offset these detriments in the cup with a taste of positive acidity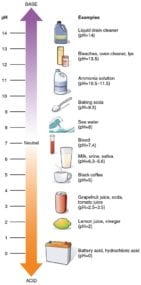 Acidity is a positive flavor attribute in coffee, also referred to as brightness or liveliness. It adds a brilliance to the cup, whereas low acid coffees can seem... ...more and perceived sweetness.
We offer a premium Robusta coffee selection for use in espressoA small coffee beverage, about 20 ml, prepared on an espresso machine where pressurized hot water extracted through compressed coffee.: In its most stripped-down, basic form, this is... ...more blends. Robusta coffee is the common name for Coffea Canephora, a different species of coffee from the genus Coffea and cousin to the higher-grown Coffea Arabica L. that is the basis for specialty coffee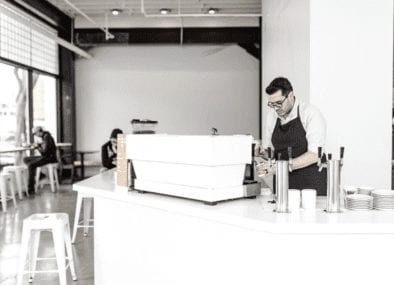 Specialty coffee was a term devised to mean higher levels of green coffee quality than average "industrial coffee" or "commercial coffee". At this point, the term is of... ...more. You may be interested to know that the bulk of cheap coffee in the world is actually arabica, not robusta. Arabica accounts for 75% of the worlds coffee production with the top 5% qualifying as specialty grade coffee.
Most of Our Robusta is from IndiaIndian coffees are under-represented in the coffee market: they are good balanced, mild coffees. You will find the pronounced body, low acidity and subtle spicy notes pleasing, and... ...more. But we do find high quality from other origins too!
The most dedicated robusta-producing regions I have been to are in India and the plant, its blossoms and fruit are ironically more beautiful than arabica's. The uniformly ripe and well-spaced clusters of fruit and flowers are very attractive. The plants can easily top the age of heirloom arabica trees, 30 to 80 years old as I have witnessed, with massive trunks, pruned to create an orchard-like grove that can be harvested from the shade beneath the tree. It's too bad the plant imposes limits on the ultimate quality of the cup. This limitation, bias against robustas by quality-minded roasters who pay better for coffee, and the fact that Robustas trade on a different commodity index that allows for a horrendously high number of defects in a sample, leads to a cycle of failure for the robusta grower. What incentive is there to invest in plant health, improve cherry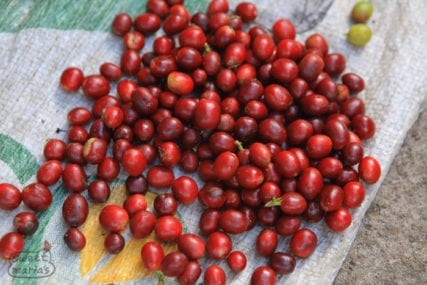 Either a flavor in the coffee, or referring to the fruit of the coffee tree, which somewhat resembles a red cherry.: Either a flavor in the coffee, or... ...more selection in picking, process with greater care, prepare the coffee to higher standards, and transport it with care if the market doesn't reward this work with better prices?
Yet the vast majority of Robusta produced in the world is directed toward the bulk commercial trade, used to pump up caffeine content and as a cheap filler in institutional coffee. Robusta simply isn't picked and prepared to the same standards as specialty arabica coffee. And when it is, it still has that Robusta flavor, a distinct taste that can remind one of the last time they ordered a cup at a truck stop. In that way, the best Robusta will never attain the refined cup flavors of a well-prepared, high-grown arabica. I just think you reach a quality threshold when a Robusta is picked ripe, well-processed, hand-sorted, and transported promptly; the coffee will be "good enough" to add positive properties to a certain style of Espresso blend. That's about the limit of what a Robusta can do though, to not detract from the cup.
Robusta's Taste and Use
Robusta is normally not for use in filter-drip coffee blends, except those of the lowest order. Common robusta has hard, rubberyA taste fault giving the coffee beans a highly pronounced burnt-rubber character. Result of continued enzyme activity in the coffee bean when it remains in the fruit and... ...more off flavors due to both the plant itself, and the way it is processed without care. That said, you might be surprised with the cup quality of some of our premium Robusta coffees. Roasted to Full City+City+ roast is an ideal roast level that occurs roughly between 425 and 435 degrees Fahrenheit in many coffee roasters with a responsive bean probe where First Crack... ...more or light Vienna you can indeed brew a French PressA simple coffee brewer also called a Press Pot: grounds and hot water are added to a carafe, allowed to sit for several minutes, and then a filter... ...more and get a very interesting, aggressive, pungentRefers to an aggressive, intense aroma or flavor, often related to spices (pepper) or roast tastes. Pungent foods are often called "spicy", meaning a sharp or biting character,... ...more cup. If you like dry-process Sumatras, you might find this quite palatable. (And people who use a dab of cream and sugar might like it too).
There is a core use for Robusta coffees that are picked, sorted, processed and prepared with as much care as top grade Arabicas; this valid use is in the 5 to 20% range in espresso blends. Robustas add bodyAssociated with and sensed by mouthfeel, body is sense of weight and thickness of the brew, caused by the percentage of soluble solids in the cup, including all... ...more, cremaCrema is a dense foam that floats on top of a shot of espresso. It ranges in color from blond to reddish-brown to black. Blond crema may be... ...more, and a distinct flavor to espresso. If you are familiar with traditional Italian espresso you will recognize this taste. It also aids the espresso in distinguishing itself in milk drinks. We don't rate Robustas on the cupping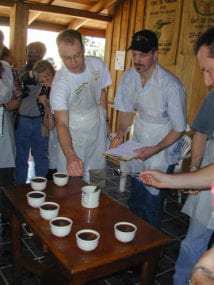 Cupping is a method of tasting coffee by steeping grounds in separate cups for discrete amounts of ground coffee, to reveal good flavors and defects to their fullest.... ...more scale since traditional cupping doesn't apply on a coffee solely intended as a blend component in espresso.
See our Blending Article for specific comments about Robusta in Espresso Blends. Also, Robustas such as these are now being used in filter coffee "high caffeine" blend since the caffeine levels are doubled in Robusta over Arabica. But this really isn't something I am going to endorse, or even investigate myself even though such brands as ShockCoffee are doing exactly this. Also check out Nestle's description of Robusta -interesting! Robusta has also gained favor in Europe after the noble tradition of the large roasters to buy only arabica coffees. This shift occurred as stable old firms started to look toward short-term profits, and ways to cut costs to achieve good quarterly figures for investors. The breakthrough came when it was found that the disagreeable aspects of the robusta cup could be lessened by steaming/soaking the coffee before roasting. It would be like starting a decaf process, without actually following through on decaffeination of the coffee. But this sad practice has led to an erosion of cup quality in Europe, akin to the long, slow slide in American coffee quality that peaked in the 1970s and gave way for the rediscovery of coffee quality in the form of the Specialty Coffee movement.