The initial spark for this series of experiments and articles came from  discussions regarding a class that I have been teaching for the Roasters Guild. The essence of the class is that it is the job of the coffee roasterA machine for roasting coffee. Or the person operating it! The basic requirements for a coffee roaster are a heating element that gets suitably hot and a mechanism for agitating the beans.: A mechanism for to shape roast development to accentuate a coffee's positive attributes.
So, what are you looking for in a particular coffee? Do you want a sweeter coffee? A brighter one? Are you roasting for espressoA small coffee beverage, about 20 ml, prepared on an espresso machine where pressurized hot water extracted through compressed coffee.: In its most stripped-down, basic form, this is a working definition for espresso: A small and would like more bodyAssociated with and sensed by mouthfeel, body is sense of weight and thickness of the brew, caused by the percentage of soluble solids in the cup, including all organic compounds that are extracted from brewing and lower acidity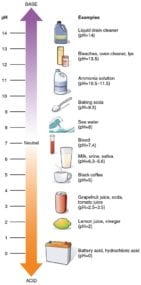 Acidity is a positive flavor attribute in coffee, also referred to as brightness or liveliness. It adds a brilliance to the cup, whereas low acid coffees can seem flat. Acidity can sound unattractive. People may? All of these characteristics can be altered through roast development. In part 1 of this series we looked at stretching out the time after the end of 1st CrackAn audible popping sound heard during roasting. In coffee, one refers to "first crack" and "second crack," which come from two different classes of chemical reactions.: An audible popping sound heard during roasting. In coffee, and found that it had a tastable impact on the perceived acidity due to the breakdown of acids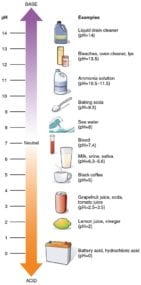 Many acids contribute to coffee flavor: acetic, malic, citric, quinic, tartaric, phosphoric, etc.: Many acids contribute to coffee flavor; malic, citric, quinic, tartaric, phosphoric, etc. See Acidity or specific acids. While acids in coffee sounds and compounds. In part 2 we stretched out the 1st Crack itself and noted how it affected the perception of body and mouthfeelHow a coffee feels in the mouth or its apparent texture, a tactile sensation : A major component in the flavor profile of a coffee, it is a tactile sensation in the mouth used in due to the breakdown of particular carbohydrates. In both experiments we  saw sweetnessSweetness is an important positive quality in fine coffees, and is one of five basic tastes: Sour, Sweet, Salty, Bitter, Savory (Umami). In coffee, sweetness is a highly desirable quality, and the green bean has greatly affected by the amplification of the interactio of body and acidity, as well as prolonged caramelizationA reaction involving sugars that occurs during coffee roasting. A caramelized sugar is less sweet, but has greater complexity of flavor and aroma. Caramelization is slower than Maillard reactions, and requires higher temperatures. These reactions.
For part 3 I wanted to stretch out the drying stage of the roast, when the bean is losing moisture in the form of steam but there is not yet any expansion of the cells. There is some yellowing, but there is no Malliard reaction just yet. The Malliard reaction is the chemical reaction between a combination of sugars and  amino acids which produce odors when cooking. In coffee, it produces those toasty aromas that you get before entering 1st Crack. Once the Malliard reaction begins, we start to enter the browning stage of the roast.
For this experiment I stretched the initial drying time, before any yellowing had occurred. I chose once again to use a BourbonA coffee cultivar; a cross between Typica and Bourbon, originally grown in Brazil: Mundo Novo is a commercial coffee cultivar; a natural hybrid between "Sumatra" and Red Bourbon, originally grown in Brazil. It was developed coffee from RwandaRwandan coffee was, at one time, rarely seen in the United States as either a Specialty grade or low-end commercial coffee. There simply was not that much coffee produced in Rwanda that went anywhere besides, a coffee with delicate floral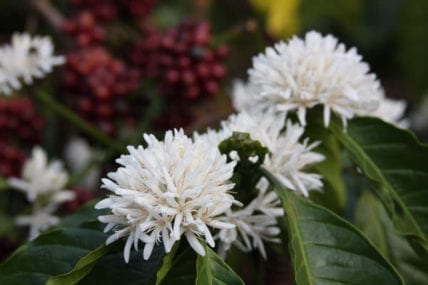 Floral notes in coffee exemplify the connection between taste and smell. Describing the taste of a specific flower is near impossible...we always default to "it tastes like it smells" which, admittedly, isn't the most helpful.  and citrus features, but also a range of sweetness with a potential for a balanced body and clear acidity. I  used the Probat PRE-1Z electric sample roaster again because of the control it gives the user with repeatability of results.
Here are the roasts:
Roast 1
Start temp: 300 degrees F
1st C: 7:47
End of 1st C: 9:06
Drop: 9:36
Notes: air out to start, 50/50 at 1:30, all in @ 3:30, air half at 8:14, out at 8:45 secs
Roast 2 
Start temp: 300 degrees F
1st C: 8:20
End of 1st: 9:40
Drop: 10:10
Notes: air out to start, 50/50 @ 1:30, full in @ 4:30, air at 50-50 at 8:50, air fullis out at 9:20 for 10 seconds
Roast 3 
Start temp: 300 degrees F
1st C: 7:05
End of 1st C: 8:30
Drop: 8:58
Notes: air out to start, air at 50-50 at 1:30, air full in at 2:30, air at 50/50 30 seconds after beginning of first crack

First crack in one of two distinct heat-induced pyrolytic reactions in coffee. It is distinguished by a cracking or popping sound in the coffee, and occurs between 390 and 410 degrees Fahrenheit in most coffee

, air full out 30 seconds after that for 10 secs
You can see in the logging that the variance between roasts is approximately 30 seconds, with Roast 1 being the control, or middle roast, Roast 2 the long roast, and Roast 3 the short roast. You will also note that the length of the 1st Crack, as well as the drop time (30 secs after the end of 1st Crack) are approximately the same for each roast.
For tasting, I again focused mostly on body, acidity, and sweetness; rather that specific flavor notes. Here are my cupping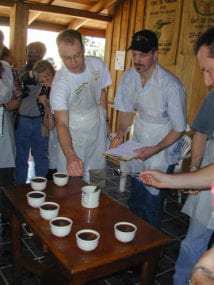 Cupping is a method of tasting coffee by steeping grounds in separate cups for discrete amounts of ground coffee, to reveal good flavors and defects to their fullest. It has formal elements and methodology in notes on these roasts:
Roast 1 
Body: 3D, bigger middle
Acidity: bright middle, and through finish

Similar to aftertaste, but it refers to the impression as the coffee leaves the palate. Aftertaste is the sensations gathered after the coffee has left the mouth. We combine these to form the "final flavor

, brightest acidity throughout the whole palate
Sweetness: 2nd sweetness
Notes: brightest dry fragrance

In the cupping procedure for tasting and scoring coffee, this is the smell of the dry, ground coffee before hot water is added. The term fragrance is used since it is normally applied to things

and wet aroma

In cupping, wet aroma refers to the smell of wet coffee grinds, after hot water is added. It can involve smelling the "crust" (floating coffee grounds) on the coffee, as well as "breaking the crust",

, brightest break
Roast 2 
Body: longer, not as big in the middle, but present through the palate
Acidity: muted, but present and balanced, light syrup
Sweetness: more candy sweet, long sweetness through palate and finish, syrupy
Notes: fairly muted on dry fragrance and wet aroma

Aroma refers to sensations perceived by the olfactory bulb and conveyed to the brain; whether through the nose or "retro-nasally": The aromatics of a coffee greatly influence its flavor profile and come from the perception

, muted break as well
Roast 3 
Body: slightly more condensed, short finish
Acidity: tart, more forward acidity
Sweet: sweet in front, but short finish
Notes: more nutty

Nutty is a broad flavor term, reminiscent of nuts ... but what kind exactly?: Nutty is a broad flavor term, reminiscent of nuts. It is tied intrinsically to roast taste and the degree of roast,

on wet aroma, cinammon on the break, shortest finish
When tasting these coffees with the various panels, Roast 1 was the most common favorite, but most everyone did comment on the longer finish and sweetness in Roast 2. One common thread that I've seen in  the panels for this whole series is that the people who prefered manual pour-over brewing methods prefered the shorter roasts in each experiment.The front loaded brightnessA euphemistic term we use often to describe acidity in coffee. A bright coffee has more high, acidic notes. : A euphemistic term to describe acidity in coffee. A bright coffee has more high, acidic and short dry finish has a certain appeal to them. In my opinion, I think these shorter roast profiles do fare well in pour-over brew methods, with the brightness prominent in the cup. But, in auto-drip machines and press pots, the dryness in the finish as well as aggressive acidity become a little too much.
The other interesting finding is that the results were almost identical to those in part 1 where we stretched out the time after 1st Crack. In both experiments, the longer roasts reduced acid, in a way similar to cocoa roasting.    In the shortest roast, the brightness is all in the front of the palate; in the middle roast, the acidity is more centered, a more dynamic cup; and in the long roast brightness is in the finish but quite muted compared to the the other two roasts.
One interesting difference between this trial and the one in part 1 is that the long roast had a long sweet finish. In part 1 the long roast was pretty flat and the sweetness had begun to take on some cocoa bitterness due to prolonged caramelization. But here, in part 3, by stretching out the drying stage, acidity breaks down with no prolonged caramelization, so you are able to accentuate a pleasant sweetness. This is pretty key for roasting for espresso.
The Upshot?
We've learned through this set of experiments that you can alter the perceived acidity by stretching out the time after the end of 1st Crack (Part 1), alter the perceived body and mouthfeel by stretching out the 1st Crack itself (Part 2), and alter the perceived acidity as well as sweetness by stretching out the drying stage of the roast (Part 3). The question that remains for me is whether or not there is a significant difference to be found in the cup between stretching out the initial drying stage and if you were to stretch the roast during the first part of the browning stage, once the Malliard reaction begins. Perhaps a part 4 is in order…