A few thoughts from the coffee trail in Indonesia…
There's a market history to SulawesiSulawesi coffees are low-acid with great body and that deep, brooding cup profile akin to Sumatra. The coffee is sometimes known as Celebes, which was the Dutch colonial... ...more that's not easy to explain. It was known once as Celebes Kalossi, using the Dutch colonial name for the island; the name you see broadcast now is Sulawesi Toraja. But Kalossi is a town and Tana Toraja is more of a cultural area. They aren't the same thing. Toraja was always the name popular in Japan where Toraja coffee is a big deal. But some legit Toraja can be 1000 meters and others pushing 2000. So there's a huge range of cup quality.
Much coffee here is traded wet and smells rank and mustyOff aroma and flavor that reminds one of a dank, moldy closet. This flavor can hint at a dangerous coffee mold and should not be consumed.: Off aroma... ...more. Others can be acidic, super clean, with complexThe co-presence of many aroma and flavor attributes, with multiple layers. A general impression of a coffee, similar to judgments such as "balanced" or "structured" ...more tea aromas, foresty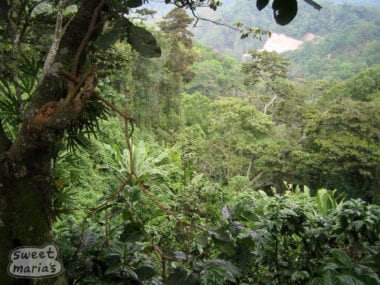 A flavor found in rustic Indonesia coffees, wet-hulled types from Sulawesi and Sumatra in particular, reminiscent of a walk in the woods.: A flavor found in rustic Indonesia... ...more, sweet. They can be among the best Indo coffees. But when the market prices go crazy high, as they are now and have been for years, even the slimy and moldy coffee gets the same wet-parchment price, and there's no incentive for any farmer or trader to do any better. Quality can be extremely difficult to find and separate under these conditions.

The demand for Sulawesi also has something to do with Starbucks, and maybe Peets (Dutch colonial roots?) Starbucks has featured Toraja coffee for many years, as the dark roast style and Indonesian wet-hulled process pair well. One of the main suppliers to Starbucks in Sulawesi had a retail Starbucks bag on display in their office near Enrekang. I'll never forget a braggadocio on the label … that they went "further than the National Geographic people" up a particular dirt road. I guess "winning at coffee" is pretty quantifiable by that definition, but in fact buying a huge volume of coffee mixed from good and stinky batches at the same time isn't really a home run in Sulawesi.
When Sulawesi coffee is sourced with some care, that is, not mixing good coffee with bad, it really can be the best of Indonesia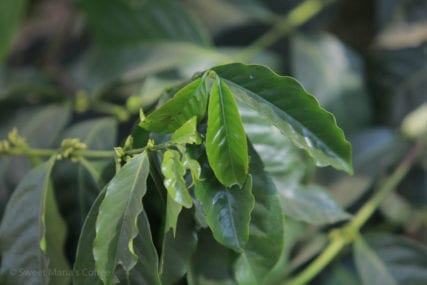 USDA is (obviously) the United States Department of Agriculture. USDA also had coffee plant breeding programs in the past and one variety they distributed to Indonesia and was... ...more. There is still a lot old coffee varieties planted here, and the altitudes coffee is grown at are unparalleled in Indonesia. I visited here quite a few times, mostly to see the operations of Toarco. Toarco really dominates coffee in Rantepao. They market most of their coffee in Japan, but in recent years ownership has turned over several times.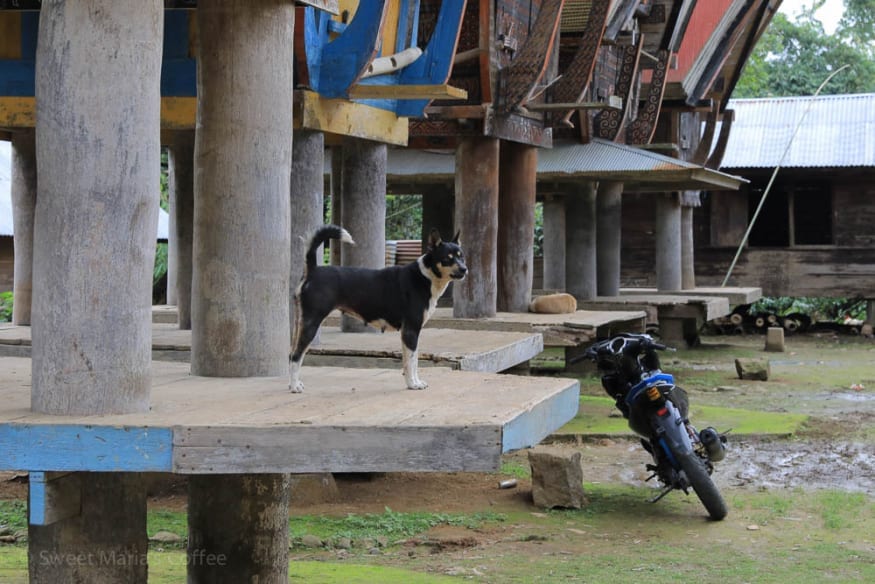 They're now part of the Ecom group, a big multinational. Yet to my knowledge their quality procedures are still the same. But what I longed for, and couldn't get from them, is micro-regional coffee, options on where my lots came from, differentiation. So that's been my focus in recent times, with (I do admit) very little coffee to show for it! But then again the recent crops have been so small!
This year has very high local pricing, a win for farmers and traders/collectors in gabahIn Sumatra, the term in Bahasa Indonesian for coffee that is barely dried after pulping and fermenting (or not), and ready to sell to a collector.: In Sumatra,... ...more or asalanThe term in Bahasa Indonesian for green coffee that is hulled, dried, and ready to sell to an exporter. Used in North Sumatra and the Aceh coffee regions.... ...more coffee (wet parchmentGreen coffee still in its outer shell, before dry-milling, is called Parchment coffee (pergamino). In the wet process, coffee is peeled, fermented, washed and then ready for drying... ...more or unsorted green coffee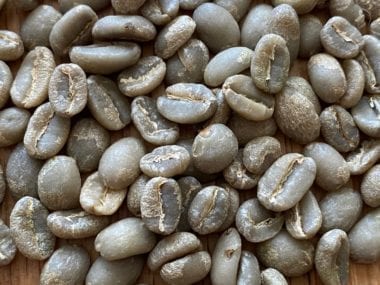 Green coffee refers to the processed seed of the coffee tree fruit. Coffee is a flowering shrub that produces fruit. The seeds of the fruit are processed, roasted,... ...more). While SumatraIndonesians are available as a unique wet-hulled or dry-hulled (washed) coffees. Giling Basah is the name for the wet-hulling process in Bahasa language, and will have more body... ...more pricing his year ($$$) is driving up prices all over Indonesia, where many coffee from other places like FloresFlores is an Indonesian island, and as a coffee bears more resemblance to the coffees of Timor-Leste, New Guinea and Java than to the wet-hulled coffees of Sumatra... ...more wet-hulled get passed off as Sumatra, Sulawesi has always been expensive. And like Sumatra, hat is partly due to the volume of coffee bought by some of the larger roasters, Starbucks namely, as well as Japanese roasters and others.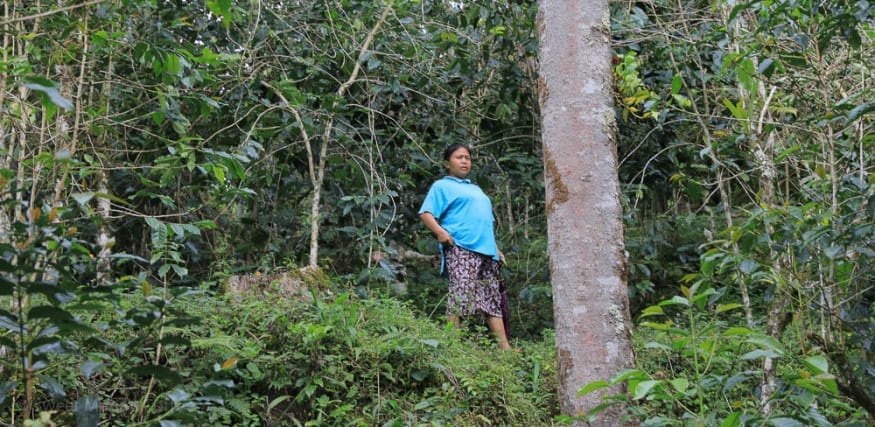 But a new force in local pricing is Indonesia's own roasting businesses, centered in Jakarta. The prices paid by smaller roasters around Indonesia is very high, especially since they buy in smaller quantities. They are pushing for many new experimental processes with their coffee as well, since the local taste tends toward the distinctiveness of fruityIn some coffee taster's lexicon, "fruity" means the coffee is tainted with fruit, and "fruited" means a coffee is graced by positive fruit notes. We don't exactly see... ...more coffee. I'm seeing a lot of naturals (dry-processed) and black honeyIn coffee, honey-like sweetness is often found, but we use terms such as refined honey (highly filtered and processed) as opposed to raw honey rustic honey sweetness. This... ...more lots on drying beds. Some Javanese roasters have even set up their own processingThe removal of the cherry and parchment from the coffee seed.: Coffee is either wet-processed (also called washed or wet-milled) or dry-processed (also called wild, natural or natural... ...more stations, like Floresian coffee I visited in Bajawa area.
There's an opposite movement toward washed (wet-process) coffees as well. In Sumatra I'm seeing some really nice, brighter flavor profiles from washed coffees. This was something I first encountered years ago when I bought my first washed Sumatra from Erna KnutsenErna is known as the first dedicated "Specialty Coffee" importers/brokers in the US ... in fact she coined the term Specialty Coffee! Here bio reads, "After several years... ...more. I didn't know what to think really. It was so unlike anything I had tasted, and at the time the usual fare from Holland Coffee (who was in the Bay Area but had their own processing operation in AcehThe northernmost district in SumatraL Aceh District is north of North Sumatra and produces some very classic Sumatra coffees. The center of coffee in Aceh is Lake Tawar... ...more Sumatra) or Royal or others could be really rough in appearance and cup. I had a feeling that the small buyers like me were just being offered rejected containers from buyers like Peets.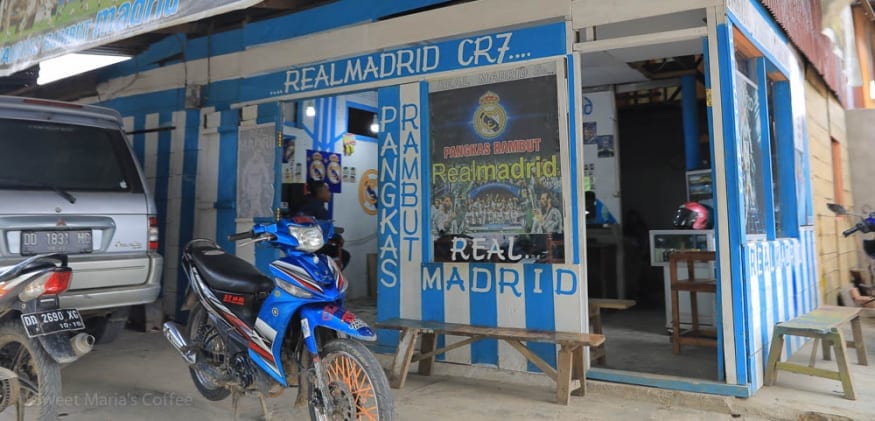 Washed Sumatra was delicate, but the problem was, and is , that more of the coffee tree varietyA botanical variety is a rank in the taxonomic hierarchy below the rank of species and subspecies and above the rank of form (form / variety / subspecies... ...more can come through in the cup unmasked by the foresty/earthy notes of wet-hulling. That means that hybrid arabicas that have some robusta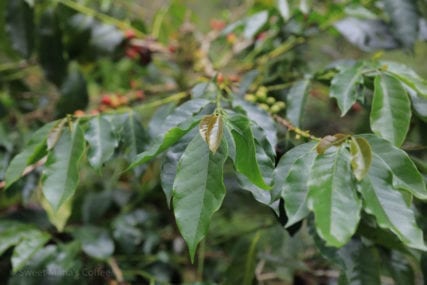 Ateng is a common name for Catimor coffees widely planted in Sumatra and other Indonesia isles.: Ateng, with several subtypes, is a common name for Catimor coffees widely... ...more genes are going to taste a lot different from old typicaA coffee cultivar; a cross between Typica and Bourbon, originally grown in Brazil: Mundo Novo is a commercial coffee cultivar; a natural hybrid between "Sumatra" and Red Bourbon,... ...more seed stock that the Dutch or Arabic traders had brought to these islands.
Well the good news is that coffee generally pays well to farm in Indonesia despite the global market being super low. The NY C market doesn't dictate price here, global demand does. (Anyone in Nicaragua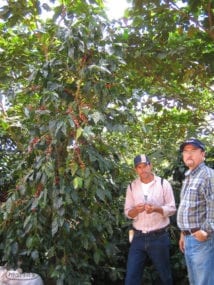 Nicaraguan coffees from the Segovia, Jinotega, Ocotal and Matagalpa regions are nice balanced cups. They often possess interesting cup character along with body and balance, outperforming many other... ...more ready to do wet-hulling Indo style for better prices? Ha. Actually that's a pretty sound idea!)
And the other good effect is a wide diversity in flavor, within Sulawesi, where I started this post from, and in Kerinci Sumatra where I finishSimilar to aftertaste, but it refers to the impression as the coffee leaves the palate. Aftertaste is the sensations gathered after the coffee has left the mouth. We... ...more it. There's super clean bright coffee flavor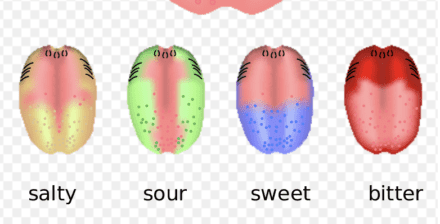 The overall impression in the mouth, including the origin character as well as tastes that come from the roast.: This is the overall impression in the mouth, including... ...more profiles, fruity ones, earthyEarthy is a flavor term with some ambivalence, used positively in some cases, negatively in others.: Sumatra coffees can have a positive earthy flavor, sometimes described as "wet... ...more, umami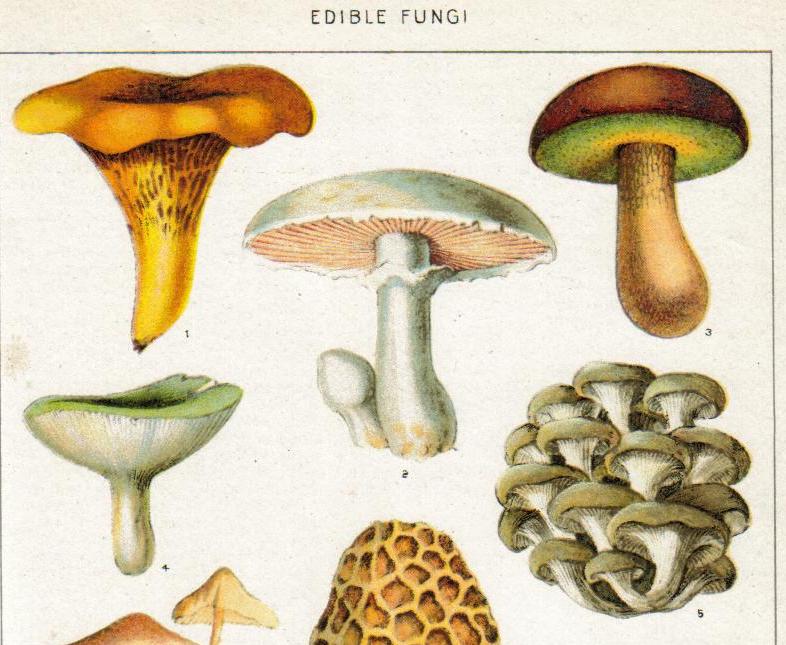 Umami is a Japanese word that has been adopted to indicate savory flavor and scent, and is considered by some as the 5th core flavor along with sour,... ...more, mushroomy, herbaceous, foresty, resinous, bakers cocoa, raw sugar, dark chocolate… you name it. And of course a few sulfurous and barnyard scented cups mixed in there for good measure.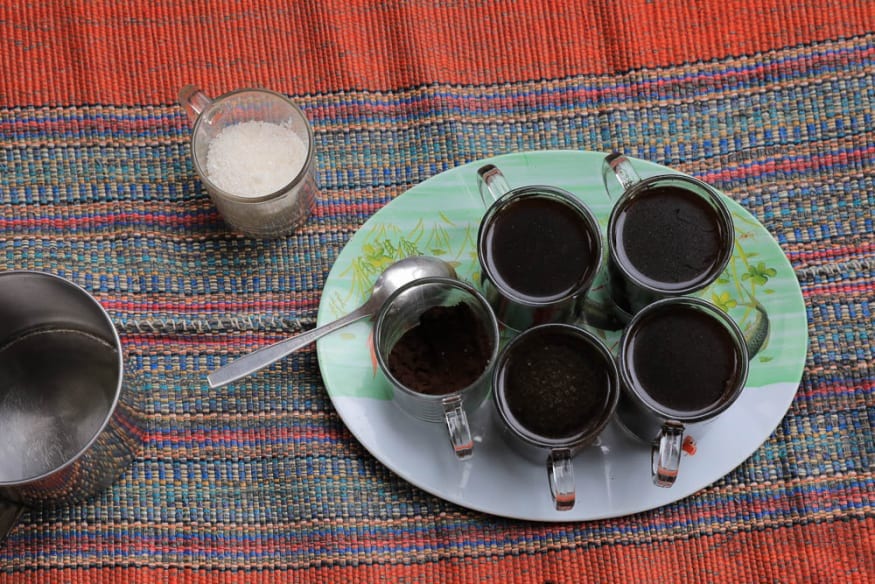 And if the buyers would look farther and wider for coffee sources here in Indonesia, rather than poaching each others coffee or outbidding each other to ridiculous levels, this could really be a Renaissance for the Indonesian coffeeIndonesian coffee is known for its unique earthy, potent flavors. Some like it, some hate it, but it's certainly distinctive. Much of the coffee in Indonesia is processed... ...more farmer. The opportunity for good prices to grow coffee in a serious way, not just by planting a few coffee shrubs in your cabbage patch, or as a hedge around your pepper plants, could spread ArabicaArabica refers to Coffea Arabica, the taxonomic species name of the genus responsible for around 75% of the worlds commercial coffee crop.: Arabica refers to Coffea Arabica, the... ...more coffee farming into new areas. Maybe that will be a good thing. I hope. -T.O.