(01/23/13)
"Lots of honeyIn coffee, honey-like sweetness is often found, but we use terms such as refined honey (highly filtered and processed) as opposed to raw honey rustic honey sweetness. This form of sweetness is largely a dynamic sweetnessSweetness is an important positive quality in fine coffees, and is one of five basic tastes: Sour, Sweet, Salty, Bitter, Savory (Umami). In coffee, sweetness is a highly desirable quality, and the green bean has on the dry fragrance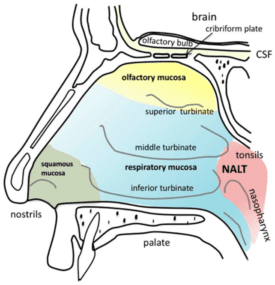 In the cupping procedure for tasting and scoring coffee, this is the smell of the dry, ground coffee before hot water is added. The term fragrance is used since it is normally applied to things, round cherry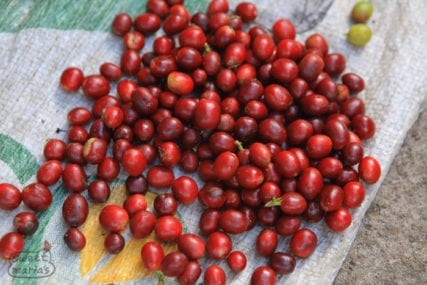 Either a flavor in the coffee, or referring to the fruit of the coffee tree, which somewhat resembles a red cherry.: Either a flavor in the coffee, or referring to the fruit of the coffee like acidity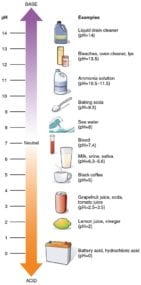 Acidity is a positive flavor attribute in coffee, also referred to as brightness or liveliness. It adds a brilliance to the cup, whereas low acid coffees can seem flat. Acidity can sound unattractive. People may, super clean and not showing any signs of age/paper, round mouthfeelHow a coffee feels in the mouth or its apparent texture, a tactile sensation : A major component in the flavor profile of a coffee, it is a tactile sensation in the mouth used in with clarity throughout the cup. Little more caramel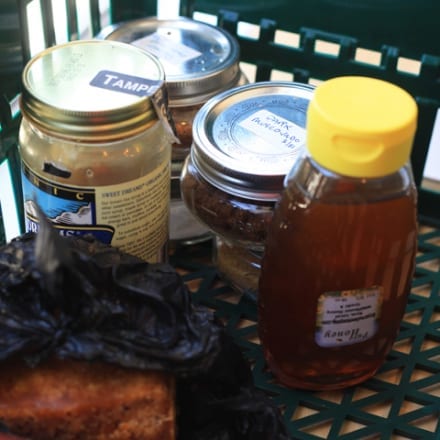 Caramel is a desirable form of sweetness found in the flavor and aroma of coffee, and is an extension of roast taste. Extremely light or dark coffees will lose potential caramel sweetness, as it exists and chocolate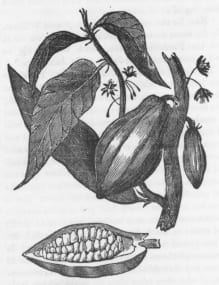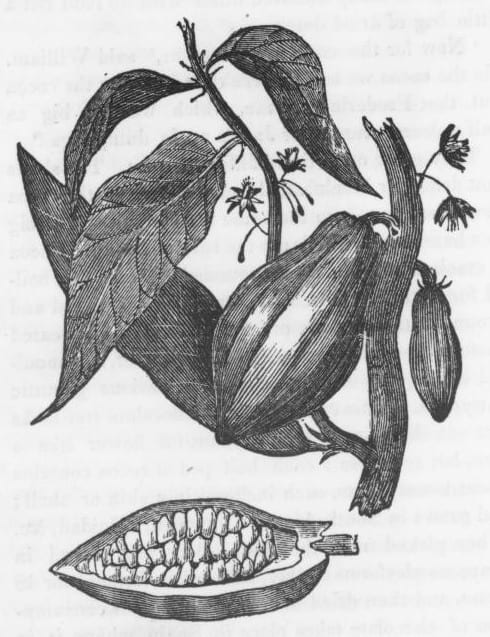 A general flavor or aroma term reminiscent of chocolate. But what type? Usually described with more specifics.: Chocolate is a broad, general flavor or aroma term reminiscent of chocolate. But what type? There are so as it cools. I felt that you really nailed the roast. There's a nice balanced brightnessA euphemistic term we use often to describe acidity in coffee. A bright coffee has more high, acidic notes. : A euphemistic term to describe acidity in coffee. A bright coffee has more high, acidic but you really pushed the sweetness of this coffee with the roast development."
These are my cupping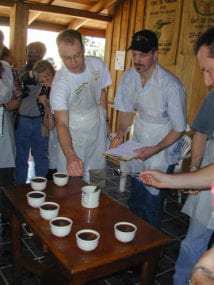 Cupping is a method of tasting coffee by steeping grounds in separate cups for discrete amounts of ground coffee, to reveal good flavors and defects to their fullest. It has formal elements and methodology in notes for the GuatemalaGuatemalan coffee is considered a top quality coffee producer in Central America. Due to our proximity to Guatemala, some of the nicest coffees from this origin come to the United States. : Guatemalan growing regions Finca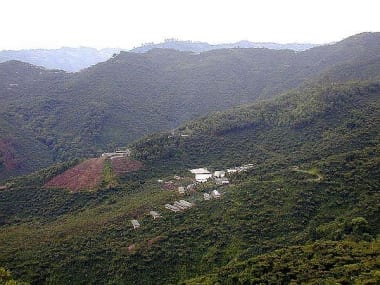 Spanish 101: Finca is the Spanish word for farm. Sometimes the term Hacienda is used to imply an Estate, which would mean the farm has its own wet-mill. A Finca does not necessarily have a Cabrejo that Wade Windsor of Lord Windsor Coffee Roasters roasted and sent to me. Being really excited about the roast, I thought for sure that Wade was someone that I'd like to talk about roasting with so I sent him some questions about this coffee and such which he was very gracious to answer.
How long have you been roasting, and what equipment have you used?
I've been roasting for around 7 years now. I was a home roaster for a long time using a Whirley Pop popcorn popper and a BehmorA popular electric drum roaster designed for home use, with variable batch sizes (from 1/4 pound to 1 pound) and a smoke-reduction system. It has been modified and upgraded in refining the base model over the years. 1600. About 2.5 years ago I snatched a neglected Diedrich IR-7 from a bagel shop, and have been roasting on it since.
What's the first thing you look at when roasting a new coffee?
I guess the first thing I'm looking at is balanceSuggests a harmony and proportion of qualities, and implies mildness since no one quality dominates.: Balance is both an obvious and slippery taste term. It implies a harmony and proportion of qualities, and perhaps a. I try to throw a couple of varied roast profiles in the sampling, and see what is on each end. As a business owner, I want to roast coffees that are both comfortable and encouraging adventure with our customers. I guess through sampling I try to find what I feel makes that particular coffee sing, and chase after that in the profiling stage.
What made you select this coffee, the Cabrejo, and what was your approach to roasting it, + were there any challenges?
I had just gotten through a wonderful Huehuetenango lot, and didn't wanna walk away from Guatemala yet. After checking out the awesome (as always) description on the Shrub site, it seemed like a nice fit for the coffee line-up we had. Plus, we have this customer who never stops raving about how beautiful Antigua is, and how he visits once a year, and how his favorite café there serves $1 lattes, and how he rides on the wings of eagles while surveying all the majestic land has to offer, and how Catherine Zeta Jones combs his hair while doing her best rendition of 'Blinded By the Light,' and how at every corner there are soldiers shooting Travelling Wilbury's shirts from t-shirt grenade guns. I basically wanted to see him smile. My approach to roasting it was simple; bring forth that awesome cherry syrup sweetness I found in my samples. I wanted to bottom pretty low, steadily drive til approaching first crackFirst crack in one of two distinct heat-induced pyrolytic reactions in coffee. It is distinguished by a cracking or popping sound in the coffee, and occurs between 390 and 410 degrees Fahrenheit in most coffee, then extend the crackAn audible popping sound heard during roasting. In coffee, one refers to "first crack" and "second crack," which come from two different classes of chemical reactions.: An audible popping sound heard during roasting. In coffee, to really draw out that nice sweetness. From there, a gentle finishSimilar to aftertaste, but it refers to the impression as the coffee leaves the palate. Aftertaste is the sensations gathered after the coffee has left the mouth. We combine these to form the "final flavor to allow the bodyAssociated with and sensed by mouthfeel, body is sense of weight and thickness of the brew, caused by the percentage of soluble solids in the cup, including all organic compounds that are extracted from brewing to be evident, but not overpowering. To be quite honest, I didn't have many challenges w/ this one. I'd say the biggest challenge was finding the amount of development that allowed the coffee to flex it's muscles, but not reach back and slap you.
What has been the reaction from your customers to this coffee?
Well, you know who was stoked, but I wouldn't say ecstatic, ha. It's probably been one of our most popular coffees to date. I really found it to be that classic team of fun, but dependable. I was having a hard time keeping bags of this on the shelf.
How do you talk to your customers about roasting?
I try to talk to them the same way I was talked to when I became obsessed with it; simple, but artistic. It's my job and craft, I don't want to sell the act of roasting short, but I don't want them to write us off as being cocky. I'm far too sinful to turn water into wine, so I wanna showcase the farms and processingThe removal of the cherry and parchment from the coffee seed.: Coffee is either wet-processed (also called washed or wet-milled) or dry-processed (also called wild, natural or natural dry, and we abbreviate it DP sometimes). methods as being the main ingredient to delicious coffee. But I also want to highlight how a roaster can really make these coffees explode w/ good stuff (or bad for that matter), and that it is much more than microwaving a Hot Pocket. I hope my conversations about roasting give off passion, and not pomp.
Tell me about some of the mods/work you've done in your roaster.
CLEANED THE SH*T OUT OF IT. That thing was beat up! There was mounds of chaffChaff is paper-like skin that comes off the coffee in the roasting process. Chaff from roasting is part of the innermost skin (the silverskin) of the coffee fruit that still cling to the beans after down below, that when opening the door came falling out. The holes in the cooling bin were completely clogged and black. The face plate was blackened, as well as flame scars on the sides where the sight holes are. Due to the excessive chaff buildup, the blower motor was seized, so that needed replacing. So, the majority of work needed on it was just cleaning the crap out of it; I must've gone through 5 cans of oven cleaner, and lost years off of my life.
I know you picked up the Java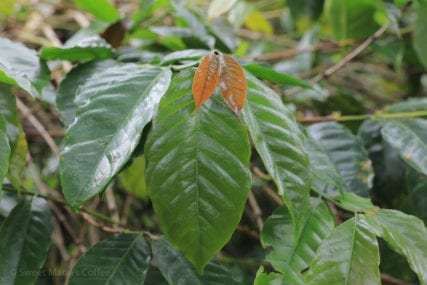 There are several types of Abyssinia, but they are not from Ethiopia but rather Indonesia. Abyssinia 3 = AB3. PJS Cramer, a Dutch plant researcher, introduced this variety in 1928, supposedly from Ethiopia seed stock. It was Pitaloka? It's a really unique coffee, how is your approach different with it if at all?
I dig the Pitaloka very much. There's a comment on the Shrub site about how it can appeal to the customers looking for "dark roasted" coffee, and I feel that is spot on. I tend to favor the brighter, sweeter side of coffee, but appreciate this coffee for it's depth and earthiness. It's a nice change of pace for me, and my customers have really responded well to it. It really does have this great sweetness, kind of reminds me of going to get a Coca Cola slurpee after sidehacking trash cans around town, all to be skunked when depressing the lever and only that syrup comes out. That thick sweetness and the pungentRefers to an aggressive, intense aroma or flavor, often related to spices (pepper) or roast tastes. Pungent foods are often called "spicy", meaning a sharp or biting character, but not unpleasant. Bittersweet tangy roast flavors tobacco-like notes make this one wacky in a good way. From a profile perspective, my approach to this coffee is very different. I find that a much longer roast time suits my target best. I don't use a lot of heat throughout the entire roast, but obviously don't want stalling or too slow of progress. I want it to taste thick and heavy, but really like it when that punchy sweetness comes through.