El SalvadorEl Salvador coffee had an undeservingly poor reputation for years, marred mostly by the inability to deliver coffee of high quality in an unstable political climate. Unfortunately, agriculture is the first to suffer in revolution, Matalapa Tablon Cidra deserves some sharper focus, as we like to return to coffees in our current inventory and flesh them out in greater detail. It's important to know what you sell, and know it well!  It's also important, in the current climate in which high acid and exotic fruit-laden coffee garner a lot of attention, to define what makes a more restrainedA descriptive term I use to communicate a well-structured, classic, clean flavor profile from a wet-processed coffee. This would be in opposition to coffees with exotic character, flamboyant and "loud", a fruity dry process coffee, and classic coffee like this El Salvador to the coffee drinker. I mean, this is the kind of coffee people like to drink in full cups, not just by the cupping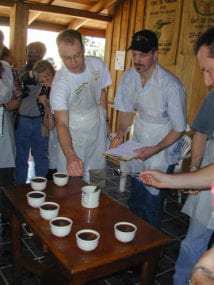 Cupping is a method of tasting coffee by steeping grounds in separate cups for discrete amounts of ground coffee, to reveal good flavors and defects to their fullest. It has formal elements and methodology in spoonful.
And lately we've had numerous other Central American coffees grace our cup table so it's good to refresh ourselves on how this El Salvador profile stacks up against coffees from neighboring countries. What we find is a nice bittersweet flavor profileFlavor Profile implies a graphical impression of a particular coffee, whether it be an artistic portrait or data graph of the perception of flavor compounds. In the case of our spider graph charts in each in brewed coffeeBrewed Coffee refers to all coffee preparations produced by adding non-pressurized water to coffee grounds. Contrasted with espresso coffee, which is produced under pressure, brewed coffee is primarily an extraction, and contains a lower amount, and a pretty damn attractive SO espresso pulled from the Full City+ roast of La Cidra
Like most of the coffee we assess, roasting was handled in our Probat electric 3-barrel sample roaster. This coffee is grown at a fairly low elevation relative to some Centrals – 1350 max – and so somewhat 'soft' in terms of densityThe density of a coffee bean is often taken as a sign of quality, as a more dense bean will roast more with a better dynamic. The density of a coffee bean is often taken. With the P3 set to the lower end of our preferred heat spectrum I achieved 1st crackAn audible popping sound heard during roasting. In coffee, one refers to "first crack" and "second crack," which come from two different classes of chemical reactions.: An audible popping sound heard during roasting. In coffee, right around 7:30 for all three roasts. The City+City+ roast is an ideal roast level that occurs roughly between 425 and 435 degrees Fahrenheit in many coffee roasters with a responsive bean probe where First Crack starts in the 395 to 405 degree roast was pulled right at 9:45, Full City 10:30, and I almost hit 2nd snaps in the 3rd roast at 11 minutes.
City+ Roast:
Smelling the ground coffee, there's a perfumed spice and nut aspect, a bit like granola bar with honeyIn coffee, honey-like sweetness is often found, but we use terms such as refined honey (highly filtered and processed) as opposed to raw honey rustic honey sweetness. This form of sweetness is largely a dynamic, cinnamon, and roasted almond. The cup also has it's fair share of nut and oat-like flavors, notes brought into balanceSuggests a harmony and proportion of qualities, and implies mildness since no one quality dominates.: Balance is both an obvious and slippery taste term. It implies a harmony and proportion of qualities, and perhaps a by browning sugar sweetnessSweetness is an important positive quality in fine coffees, and is one of five basic tastes: Sour, Sweet, Salty, Bitter, Savory (Umami). In coffee, sweetness is a highly desirable quality, and the green bean has, and conversely the bittering aspects of sugar burned to a pan. Cocoa notes are mere hints at this roast level, but you get a sense of their eventual dominance when roasting a shade darker. This is a good roast level for daily drinking, building out a nice base sweetness for nut-to-cocoa flavors to rest on.
Full City:
Our FC roast definitely boosted roast tones in the aroma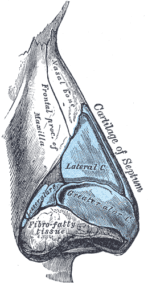 Aroma refers to sensations perceived by the olfactory bulb and conveyed to the brain; whether through the nose or "retro-nasally": The aromatics of a coffee greatly influence its flavor profile and come from the perception and cup. And though the smells ranged from toast with hazelnut spread, honey wheat and Thai peanut sauce, the cup is cocoa-centered, some sweetness like high percentage cacao bar, but the bittering aspects of baker's cocoa come through in the finishSimilar to aftertaste, but it refers to the impression as the coffee leaves the palate. Aftertaste is the sensations gathered after the coffee has left the mouth. We combine these to form the "final flavor. Sugar aspects are most like molasses, but at this level it's all about bittersweetness. BodyAssociated with and sensed by mouthfeel, body is sense of weight and thickness of the brew, caused by the percentage of soluble solids in the cup, including all organic compounds that are extracted from brewing is really big, and without roasting out all of the sweetness, for me this is the optimal roast level for espressoA small coffee beverage, about 20 ml, prepared on an espresso machine where pressurized hot water extracted through compressed coffee.: In its most stripped-down, basic form, this is a working definition for espresso: A small. Delicious really, "classic" profiled, with strong up-front sweetness fading to rich cacao bar, and a citric brightnessA euphemistic term we use often to describe acidity in coffee. A bright coffee has more high, acidic notes. : A euphemistic term to describe acidity in coffee. A bright coffee has more high, acidic that comes out of nowhere (not something you sense in the brewed cup). No blend components needed – this one's perfect as-is.
Full City+:
Well, technically it's not quite "plus" since I didn't hit 2nd snaps, but came pretty dang close to it. Once you get this dark in the roast spectrum there is little nut tone left, traded for heavy scent of bittersweetBittersweet is from the language of chocolate, and describes the co-presence of positive bittering compounds balanced by sweetness. It is directly related to caramelization, but has inputs from other roast reactions, as well as bittering cocoa, hickory, and a touch of the molasses flavor found in the FC roast. The body is inky, bordering oily, and deep roast tones ensure lasting smokeyUsually a defect of roasting, or of green coffee processing, smokey notes are sometimes found as a positive flavor in a few exotic coffees; This smell and flavor is similar to fireplace effluence, campfire, or bittersweetness. We don't recommend FC+ for the majority of our coffees, but this is truly one of those exceptions where sweetness is still produced at 2nd snaps in addition to carbony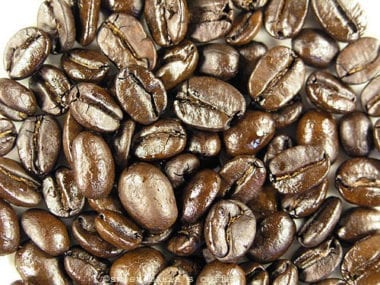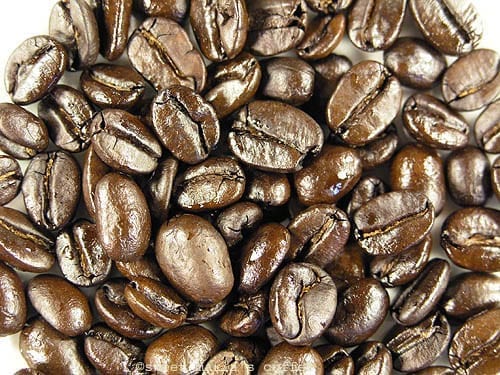 A roast-related flavor term, referring to burnt flavors from dark roast levels. For some this is a pleasant flavor if residual sweetness is present, but plain carbon flavor is usually not pleasant. flavors, and makes for a
In The End:
This coffee still scores right around 86 points as a brewed coffee, and isn't showing any tell-tale signs of aging (paper flavors or woody astringency). It's a fine example of what some of the better coffees from El Salvador can taste like. In my opinion, it's best suited for that "people pleasing" spot on a cafe list – a high quality representation for the region, has sweetness without sugar, and that shows well at a medium-to-dark roast level. And really, it's one of the better Latin America espressos I've had, harnessing a "classic" espresso profile that stands strong on it's own.