A variety from Java is grown in Cameroon but ends up in Nicaragua and probably isn't what anyone thinks it is … hmm.
Years ago, like 12 or 18 or so, I bought a Cameroon coffee to sell on Sweet Maria's. I had never heard of coffee from Cameroon. I probably couldn't point to Cameroon on a map. I was temptingly thinking of something like caramel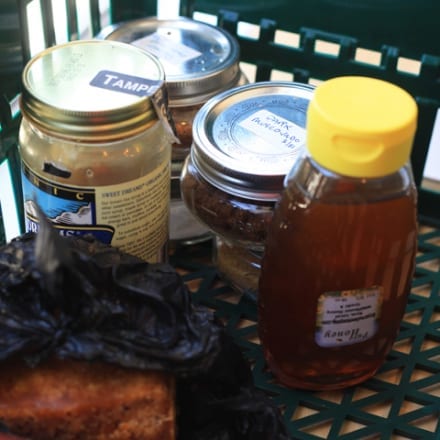 Caramel is a desirable form of sweetness found in the flavor and aroma of coffee, and is an extension of roast taste. Extremely light or dark coffees will lose potential caramel sweetness, as it exists macaroon. I don't know why, but the coffee was decent and didn't look
Cameroon was often sold as Boyo, an arabicaArabica refers to Coffea Arabica, the taxonomic species name of the genus responsible for around 75% of the worlds commercial coffee crop.: Arabica refers to Coffea Arabica, the taxonomic species name of the genus responsible growing zone. (Much of the production is lowland robustaRobusta usually refers to Coffea Robusta, responsible for roughly 25% of the world's commercial coffee. Taxonomy of Robusta is debated: some sources use "Robusta" to refer to any variety of Coffea Canephora, and some use in Cameroon). The arabica I was offering had this elongated and rather pointed green coffee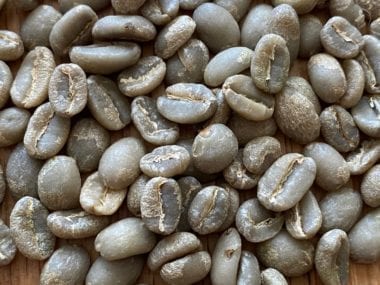 Green coffee refers to the processed seed of the coffee tree fruit. Coffee is a flowering shrub that produces fruit. The seeds of the fruit are processed, roasted, ground and prepared as an infusion.: Coffee bean. I was introduced to this as "Java" cultivar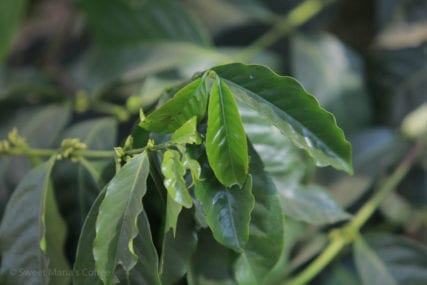 USDA is (obviously) the United States Department of Agriculture. USDA also had coffee plant breeding programs in the past and one variety they distributed to Indonesia and was widely planted is called USDA  (sounds like . I understand traditionally Cameroon also had a JamaicaJamaica coffee can be excellent mild, lush coffee... sometimes. Like Kona and Puerto Rican coffee, it is soft, mild, clean and well balanced when it is good.: Ah Jamaica, a great place to visit. But variety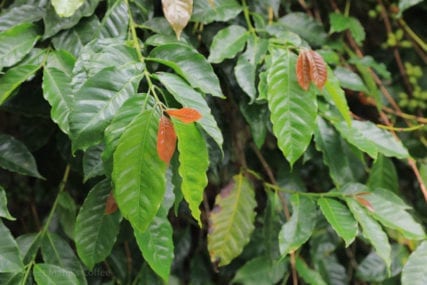 Hibrido de Timor abbreviated HdT is the interspecies hybrid of C. Arabica and C. Canephora (Robusta) that was found in Timor Leste in the 1940s. It has been the bases of plant breeding for disease arabica. (Blue Mountain BourbonA coffee cultivar; a cross between Typica and Bourbon, originally grown in Brazil: Mundo Novo is a commercial coffee cultivar; a natural hybrid between "Sumatra" and Red Bourbon, originally grown in Brazil. It was developed?)
Years later, "Java" came up again … no relation to the Indonesian island or coffees developed there at the the research facility in Jember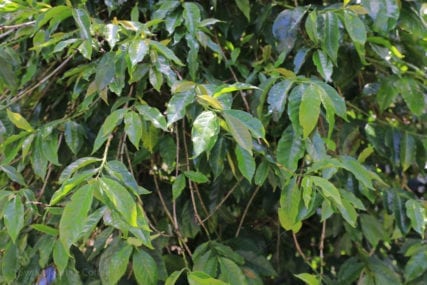 S-795 is a variety based on the " S-Line" coffees of India, and stands for Selection 795, It has a very fine cup, one of the best in Indonesia, but is not a high volume. No this was the same long "football shaped" green seed form, and it was in Nicaragua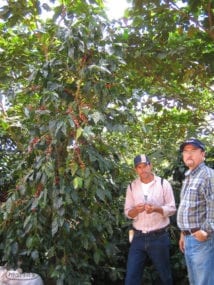 Nicaraguan coffees from the Segovia, Jinotega, Ocotal and Matagalpa regions are nice balanced cups. They often possess interesting cup character along with body and balance, outperforming many other balanced Central American and South American high-grown. A defunct commercial nursery was selling off seed and Mirisch farms had bought some and planted it near Matagalpa.
Erwin told me he literally bought it by the side of the road. The cup was good, with soft acidity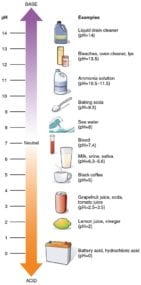 Acidity is a positive flavor attribute in coffee, also referred to as brightness or liveliness. It adds a brilliance to the cup, whereas low acid coffees can seem flat. Acidity can sound unattractive. People may and a slight lemon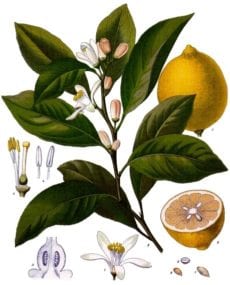 Lemon notes, as well as other related citrusy flavors or acidities, are prized in coffee. These usually express themselves as a bright accent in the cup, or aromatic citrus aspects, but not as blunt sourness. cookie flavor that was unique The tree itself had extreme upright branches, a Christmas tree shape.
Many years after that, I am in SumatraIndonesians are available as a unique wet-hulled or dry-hulled (washed) coffees. Giling Basah is the name for the wet-hulling process in Bahasa language, and will have more body and often more of the "character" that and we are discussing their long-bean varieties called "Abyssinia" (that is Ethiopia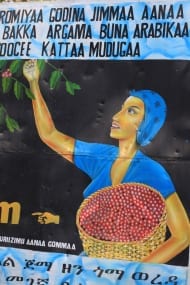 Ethiopia is the birthplace of coffee: it is in the forests of the Kaffa region that coffee arabica grew wild. Coffee is "Bun" or "Buna" in Ethiopia, so Coffee Bean is quite possibly a poor). But observing the different types of AbyssiniaEthiopia, formerly known as Abyssinia, or a coffee cultivar: Ethiopia, or more specifically the Empire under Haile Selassie,  was known as Abyssinia. The name is Latin, derived from Arabic "Ha bash", but is a term grown in Sumatra (AB3 and AB7) I think it is clearly not just a Typica nor an Ethiopian coffee landrace at all.
Also AB3 is supposed to be an original coffee brought by Dutch scientist PJS Kramer, but AB7 (Abyssinia 7) is known to be crossed with Timor Hybrid (TimTim) for better disease resistance. Observing the plants in Sumatra this absolutely seemed true.
So what is "Java" from Cameroon? Since I have not been to observe it, I don't know! And even if I did see it I might still not know. But you would hope informed sources would… Checking at the World Coffee ResearchThe study of the agronomy of coffee, its chemistry, or other improvements: The study of the agronomy of coffee, its chemistry, or other improvements. There are coffee research organizations throughout the world. In Central America, site though, they seem to not maybe a distinction on this… assuming the Abyssinia that is also Java cultivarJava Cultivar is planted widely in Cameroon, related to Abyssinia found in East Java. It is distinct from Java Typica types, such as Bergendal, Pasumah or BLP, and from Jamaique Typica in Cameroon as well. is simply an Ethiopian landrace. I kinda doubt this…
From World Coffee Research:
It (Java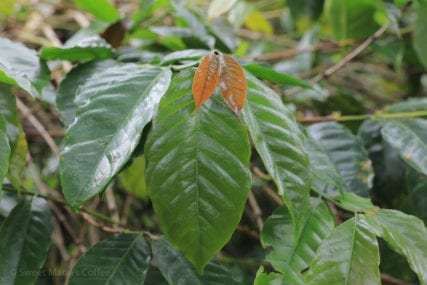 There are several types of Abyssinia, but they are not from Ethiopia but rather Indonesia. Abyssinia 3 = AB3. PJS Cramer, a Dutch plant researcher, introduced this variety in 1928, supposedly from Ethiopia seed stock. It was Cultivar) was originally thought to be a Typica selection. In the mid-20th century, it was brought to Cameroon by a local farmer via the Vilmorin company, which acquired the seeds in Java from Porteres (a famous breeder). In Cameroon, the breeder Pierre Bouharmont observed that it was partially tolerant to coffee berry diseaseAbbreviated as CBD: A fungal disease that results in cherry dying and dropping to the ground before it is ripe.: A fungal disease that results in cherry dying and dropping to the ground before it (CBD), a prevalent problem for coffee growers in Africa, and well adapted for smallholder growers using few inputs. After nearly 20 years of selection, it was released for cultivation in Cameroon in 1980-90. It was originally thought to be a Typica selection. But genetic fingerprinting of molecular markers has revealed that Java is a selection from an Ethiopian landrace population called Abyssinia.
---
Other articles of interest: