Coffee Kids & Hurricane Mitch
The need for immediate assistance due to the devastating Hurricane Mitch was was palpable as images of river torrents and mudslides topped the nightly news. Ongoing long-term assistance is critical too, and Coffee Kids has helped with $17,500 in funds collected through businesses like Sweet Maria's towards hurricane relief. We have been selling coffee bags with all the proceeds ($4) going to Coffee Kids …please add one to your order! We currently have Mexican and Decaf (Cafiver) bags too, but the Brazils are still the best looking. In addition to the bags, we also support through our Business Member fees and our coin drop in the shop. They have also told me that several individual members have joined via the links on our site …that's great! Another customer recently had me add a charge to his mail order bill as a contribution to C.K. …something I can do easily, adding the sum to our monthly coin drop payment! Check them out at www.coffeekids.org . (Side note: in the final count, Mitch resulted in a 1.2 million bag loss in lower-grown Centrals, but the surplus will still be 8 million bags including Mitch, so no great cost increase in coffee ensued).
Good-lookin' Sumatras:
Last year there was such lean pickin's from the islands of Indonesia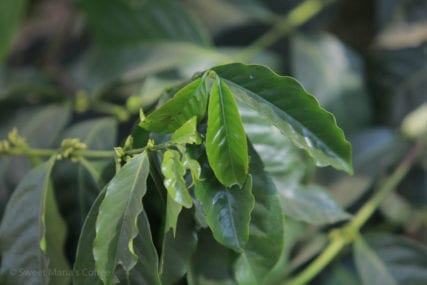 USDA is (obviously) the United States Department of Agriculture. USDA also had coffee plant breeding programs in the past and one variety they distributed to Indonesia and was widely planted is called USDA  (sounds like ; SulawesiSulawesi coffees are low-acid with great body and that deep, brooding cup profile akin to Sumatra. The coffee is sometimes known as Celebes, which was the Dutch colonial name for the island. Indonesians are available were good, Java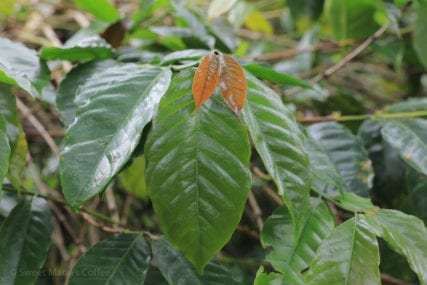 There are several types of Abyssinia, but they are not from Ethiopia but rather Indonesia. Abyssinia 3 = AB3. PJS Cramer, a Dutch plant researcher, introduced this variety in 1928, supposedly from Ethiopia seed stock. It was was its usual one-dimensional self, and Sumatras cupped well but looked like poop! When Grade 1 dry-processed Sumatras have 11% weird beans by weight, someone fell asleep while processingThe removal of the cherry and parchment from the coffee seed.: Coffee is either wet-processed (also called washed or wet-milled) or dry-processed (also called wild, natural or natural dry, and we abbreviate it DP sometimes). the coffee. I think brokers sent the message down the pipe, "make it look better or you're dumped," because everyone is offering handsomely prepped Sumatras this year.
So lets summarize the basics: most Sumatras are processed on the farm …not at a big centralized mill. They are a traditional dry processDry process coffee is a method for taking the fruit from the tree to an exportable green bean. The whole intact coffee cherry is dried in the sun with the green bean inside. Later it where ripe cherries are dried and the pulp, parchmentGreen coffee still in its outer shell, before dry-milling, is called Parchment coffee (pergamino). In the wet process, coffee is peeled, fermented, washed and then ready for drying on the patio, bed, or a mechanical and most of the silverskinOn dried green bean coffee, the thin inner-parchment layer that clings to the bean and lines the crease on the flat side. Silverskin becomes chaff and falls off the bean during roasting. It is a are ripped off the seeds in one fell swoop. Since this is not a washed process where under-ripe "quakers" are float to the surface of the water system and are skimmed off, only skillful picking and hand prep can remove defective seeds.
Ultimately, the quality of the cup is the final statement on the processing. I have cupped incredibly clean, re-screened, re-sorted, polished MandhelingA trade name used for wet-hulled Sumatra coffees. It is an area and a culture group as well (spelled Mandailing often) but there is not as much coffee production in this area anymore, south of that was just thick brown water –awful! The 11% stuff we had was mustyOff aroma and flavor that reminds one of a dank, moldy closet. This flavor can hint at a dangerous coffee mold and should not be consumed.: Off aroma and flavor that reminds one of a, aggressive and had pungentRefers to an aggressive, intense aroma or flavor, often related to spices (pepper) or roast tastes. Pungent foods are often called "spicy", meaning a sharp or biting character, but not unpleasant. Bittersweet tangy roast flavors spice to it. I cant explain it, I just cup it!
The neat thing about the Indonesians available now is the range of cups you can get, from aggressive to delicate. The Gayo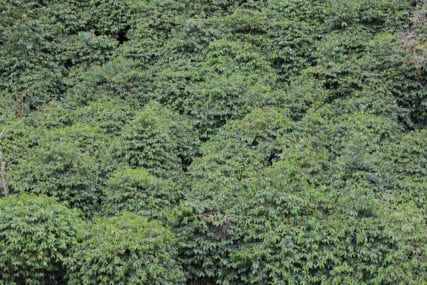 Gayo is ethnic group from the area of Aceh Sumatra around Lake Takengon. They use the name Gayo Coffee to market their production. The Acehnese are a different ethnic group, more centered in the lower Mountain OrganicGrown without the use of artificial fertilizers, herbicides, etc.: Organic coffee has been grown according to organic farming techniques, typically without the use of artificial fertilizers. Some farms have more local Organic Certification than the Grade 2 (!) is outstanding, sweet and almost refined. The Mandheling looks beautiful, and cups just as bold and lively as before, with a bit less earth (or dirtiness) in the cup. The Sulawesi is clean with low acid and medium-sweetness.
But how about that Timor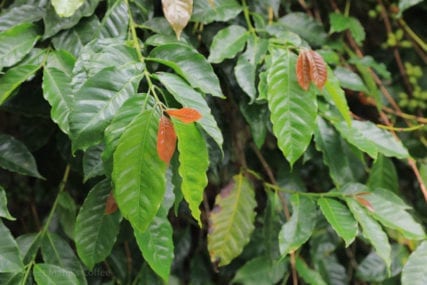 Hibrido de Timor abbreviated HdT is the interspecies hybrid of C. Arabica and C. Canephora (Robusta) that was found in Timor Leste in the 1940s. It has been the bases of plant breeding for disease! Just when Java seems to have bit the dust, Timor produces big, beautiful perfectly prepped washed Organic coffees that out-Java the best Java! We have stocked the Aifu and the Maubesse this year, impressed with the big syrupy bodyAssociated with and sensed by mouthfeel, body is sense of weight and thickness of the brew, caused by the percentage of soluble solids in the cup, including all organic compounds that are extracted from brewing, beautiful nip of acidity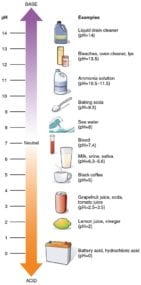 Acidity is a positive flavor attribute in coffee, also referred to as brightness or liveliness. It adds a brilliance to the cup, whereas low acid coffees can seem flat. Acidity can sound unattractive. People may. Its an all-around superstar, roasted light, dark, straight or blended. Hopefully, you are also aware of the horrible economic and political situation in East Timor, which was annexed by Indonesia. The Indonesian army had completely exploited the Timorese economy (I was told checks for coffee shipments were made out to the army!) Coffee production that was high quality 20 years ago was almost completely wiped out, until old Portuguese estates and wet-mills were rejuvenated by about 7000 estimated coffee farmers who effectively have broken the Indonesian economic stranglehold. They write their own contracts, command a premium for Organics, reinvest in better processing equipment, and the little island between AustraliaAustralian coffee bears resemblance in the cup to the soft "Island Coffee" flavor profile. Coffee cultivation began in Australia in 1880 and continued through 1926, but was found to be generally unprofitable, and the quality and Sulawesi is cranking out loads of excellent coffee!
Welcome Back La Tacita!
I am happy to offer La Tacita estateA "coffee estate" is used to imply a farm that has its own processing facility, a wet-mill. In Spanish this is called an Hacienda. A Finca (farm) does not necessarily have a mill. (And Finca Guatemalan again, cupped as the best Antigua and best Guatemalan by the Coffee Review panel of distinguished boo-hoos. Seriously, its outstanding! Depth, complexity, lotsa acidity to make you pucker, that hint in the aftertasteAftertaste refers to lingering residual sensations in the mouth after coffee has swallowed. It might be distinguished from "finish" which is the final sensations of the coffee while it leaves the mouth. Also see Afternose. that vacillates between chocolate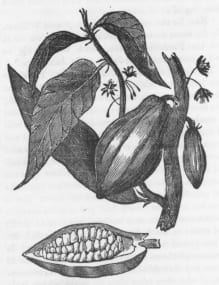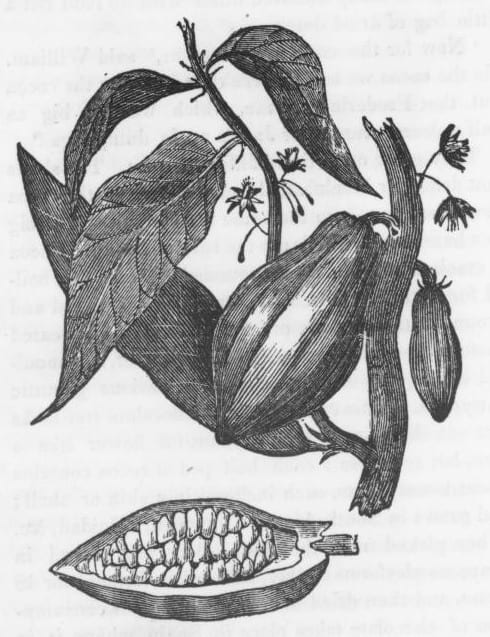 A general flavor or aroma term reminiscent of chocolate. But what type? Usually described with more specifics.: Chocolate is a broad, general flavor or aroma term reminiscent of chocolate. But what type? There are so and vanilla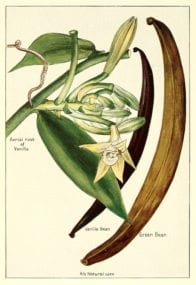 Vanilla notes in coffee are often related to caramelization notes, as butter and vanilla can be found in flavors and aromatics of roast reactions from reducing of sugars.. I am essentially buying it directly form the Falla family that owns the farm, so I should keep a stock of this great coffee consistently …um, I hope! The price is reasonable, the coffee is awesome.
Down the Pipe:
We'll have new cropRefers to fresh shipments of green coffee within the first month or two of the earliest arrivals ... not quite the same as Current Crop, which means the most recent harvest. As a stable dried Mexican San Pablo Tres Fleches in March, which was the winning Mexican coffee of '98 in my mind. I am also looking forward the the SumatraIndonesians are available as a unique wet-hulled or dry-hulled (washed) coffees. Giling Basah is the name for the wet-hulling process in Bahasa language, and will have more body and often more of the "character" that Golden Mandheling (no …its not Golden because its old and yellow), a premium triple-sorted coffee that doesn't lose its character in the prep! Also hoping that a futures contract I bought on Dota Tarrazu comes to pass. If La Minita is the most high-profile (read hyped) Tarrazu, Dota is the insiders favorite. Drive past the la Minita farm, up the valley until the roads diminish into footpaths and you are in Dota; remote, lush and originIn coffee talk, it refers to a coffee-producing region or country; such as, "I was just at origin." Of course "Origin" for most product we use is not a beautiful farm in a temperate climate, of the most intense Tarrazu coffees. On a bad day the Dota can out-muster any Costa Rican Tres Rios, and on a good day …well, its a safe bet in terms of a futures contract commitment.
Our New Format
Tiny Joy has petered out into a one page fact sheet that will be stuffed in with orders and mailed upon request. On the plus side, I fully intend to produce a new one on a monthly basis. Its a great place for me to discuss recent cuppings, the coffees I am excited about, and maybe some that I am not excited about. New crops Centrals are coming soon …let's all pray for better results than last year!
As always, this list is always superceded by the web page list, since that is updated continuously!
***Central American*** 1 lb 2 lb 5 lb
Costa Rican Tarrazu -Popagayo $4.90 $9.31 $21.32
Guat. Antigua -Apollo $5.40 $10.26 $23.49
Guat. Antigua -La Tacita Estate $5.80 $11.02 $25.23
Guat. Organic-Atitlan $5.40 $10.26 $23.49
Guat. SHB Huehuetenango $4.50 $8.55 $19.58
Honduran SHG Marcala $4.40 $8.36 $19.14
Mexican Organic Atoyac $5.65 $10.74 $24.58
Mexican HG Chiapas $4.25 $8.08 $18.49
Mexican Coatepec -Roma $3.90 $7.41 $16.97
Mexican MaragogypeMaragogype is a mutation of Typica coffee and was discovered in Brazil. The Maragogype is a large plant with big leaves, low production and very large fruits (and seeds / green beans). It has been $5.40 $10.26 $23.49
Mex. San Pablo Tres Flechas $4.65 $8.84 $20.23
Mexican HG Organic Putla $4.80 $9.12 $20.88
Nic. Jinotega/Matagalpa $4.65 $8.84 $20.23
Nic. Matagalpa Gavilan Estate $4.80 $9.12 $20.88
Nicaraguan Organic Segovia $5.50 $10.45 $23.93
PanamaPanama coffee ranges from medium quality lower altitude farms to those at 1600 - 1800 meters centered in the area of Boquete in the Chirqui district near the border with Costa Rica. Some farms feature Boquete Lerida Estate $5.10 $9.69 $22.19
Panama Hartmann "Songbird" $5.10 $9.69 $22.19
***South American*** 1 lb 2 lb 5 lb
BrazilBrazil is a coffee giant . As Frank Sinatra sang, "they grow an awful lot of coffee in Brazil".: Brazil is a coffee giant . As Frank Sinatra sang, "they grow an awful lot of BourbonA coffee cultivar; a cross between Typica and Bourbon, originally grown in Brazil: Mundo Novo is a commercial coffee cultivar; a natural hybrid between "Sumatra" and Red Bourbon, originally grown in Brazil. It was developed Santos 2/3s $3.50 $6.65 $15.23
BrazilCerrado Monte Carmelo $4.30 $8.17 $18.71
Brazil Minas17/18″Organic" $4.50 $8.55 $19.58
Colombian Huila SupremoA Colombian coffee grade referring to screen size of 17-18 screen. In the traditional bulk Arabica business, Supremo was the top grade Colombia, with Excelso one step below at 15-16 screen. Neither of these refer $4.50 $8.55 $19.58
Colombian Popayan Supremo $4.40 $8.36 $19.14
PeruPeruvian coffees have Central American brightness but in a South American coffee flavor package overall. The good organic lots do have more of a "rustic" coffee character.: Organic Peru ... you can get it anywhere Organic Chanchamayo $4.75 $9.03 $20.66
***African*** 1 lb 2 lb 5 lb
Ethiopian Ghimbi Gr 5 $4.75 $9.03 $20.66
Ethiopian Harar Mochara Gr 5 $5.80 $11.02 $25.23
Ethiopian Limmu Washed Gr2 $6.10 $11.59 $26.54
Ethiopian Yirgacheffe Gr2 $6.45 $12.26 $28.06
KenyaKenya is the East African powerhouse of the coffee world. Both in the cup, and the way they run their trade, everything is topnotch.: Kenya is the East African powerhouse of the coffee world. Both AA -Kiungu Farm '98 $8.00 $15.20 $34.80
Ugandan Bugisu AA $5.00 $9.50 $21.75
YemenYemen has a coffee culture like no other place, and perhaps some of what we enjoy in this cup is due to their old style of trade...: Technically, Yemen is on the Asian continent (on Dhamari $7.10 $13.49 $30.89
ZambiaFrom the country formerly known as upper Rhodesia in a country now named for the Zambezi River, Zambian coffees range from Kenya-like brightness to subtle, balanced coffee with complexity, body and nuanced flavors... Zambia has AA Chisoba Estate $6.60 $12.54 $28.71
Zimbabwe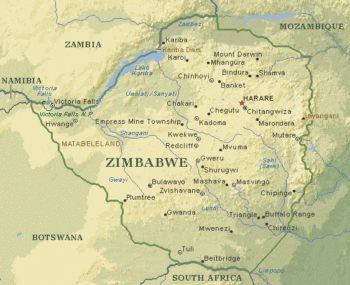 Zimbabwe, formerly known as lower Rhodesia until independence in 1980, has produced great coffee since production was introduced in the 1960s. Like Zambian coffees, these coffees are often overshadowed by the great East African coffee: AA Canterbury $6.00 $11.40 $26.10
Zimbabwe Peaberry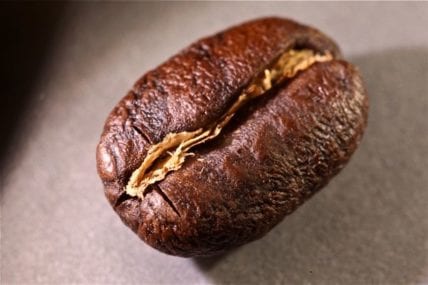 The Spanish-language term for Peaberry is the same for "snail". See Peaberry for more information on the single bean fruit of the coffee tree. A peaberry is the rounded singular seed found in the coffee + $6.00 $11.40 $26.10
***Indonesian*** 1 lb 2 lb 5 lb
Sulawesi Toraja $5.50 $10.45 $23.93
Sumatra Batak Mandheling $5.35 $10.17 $23.27
Sumatra Mandheling Gr1-DP $5.15 $9.79 $22.40
Sumatra Organic Gayo Mountain $5.70 $10.83 $24.80
Sumatra Organic GayoMtn.Gr2 $5.50 $10.45 $23.93
Timor Organic Aifu Gr1 $5.35 $10.17 $23.27
Timor Organic MaubesseGr1 $5.35 $10.17 $23.27
***Other*** 1 lb 2 lb 5 lb
Indian Monsooned Malabar $5.50 $10.45 $23.93
Indian Mysore-Kent Varietal $5.40 $10.26 $23.49
Papua New GuineaPapua New Guinea (PNG) occupies the eastern half of the island it shares with the Indonesian province of Irian Jaya, part of Indonesia. The two primary areas for coffee production can be grouped roughly as Wahgi PB $5.70 $10.83 $24.80
Moka Kadir Blend $6.00 $11.40 $26.10
Sweet Maria's French RoastSugars are heavily caramelized (read as burned) and are degraded; the woody bean structure is carbonizing, the seed continues to expand and loose mass, the body of the resulting cup will be thinner/lighter as the Blend $5.50 $10.45 $23.93
***Decafs*** 1 lb 2 lb 5 lb
Colombian ExcelsoA Colombian coffee grade referring to screen size of 15-16. In the traditional bulk Arabica business, Excelso is a step below the large bean Supremo grade, which indicates screen size 17-18. CO2 D $5.50 $10.45 $23.93
Costa Rican HB Natural D $5.30 $10.07 $23.06
Mexican Esmeralda Natural D $5.00 $9.50 $21.75
PapuaNewGuinea Organic SWPSWP means Swiss Water Process is a patented water filtration decaf method, not a chemical solvent method. The plant is in Vancouver, Canada. D $6.40 $12.16 $27.84
Sumatra Organic SWP D $6.60 $12.54 $28.71