By Christopher Schooley 12/11/13
I've been thinking about roasting. I've been thinking about coffees that take a little more work in the roaster – coffees that many of the coffee folk these days who are more interested in brighter and more acidic coffees frequently dismiss. The clearest examples of this are coffees from SumatraIndonesians are available as a unique wet-hulled or dry-hulled (washed) coffees. Giling Basah is the name for the wet-hulling process in Bahasa language, and will have more body and often more of the "character" that. They're long considered the gateway coffees for consumers who are more used to strong, darker roasted coffees. These are not pristine floral and citrusy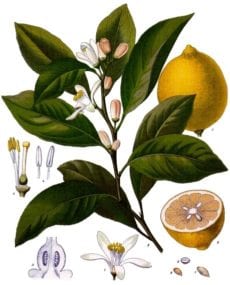 Qualities in coffee that are reminiscent of a citrus fruit; orange, lemon, grapefruit, kumquat, etc.: Qualities in coffee that are reminiscent of a citrus fruit; orange, lemon, grapefruit, kumquat, etc. Usually these terms imply a coffees. They are earthyEarthy is a flavor term with some ambivalence, used positively in some cases, negatively in others.: Sumatra coffees can have a positive earthy flavor, sometimes described as "wet earth" or "humus" or "forest" flavors. But, heavy, dry, woodsy, herbaceous, and their acidity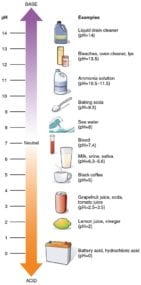 Acidity is a positive flavor attribute in coffee, also referred to as brightness or liveliness. It adds a brilliance to the cup, whereas low acid coffees can seem flat. Acidity can sound unattractive. People may is not sparkling. These are coffees that you roast not to push acidity but to push their rusticA general characterization of pleasantly "natural" flavors, less sophisticated and less refined, but appealing. : What is Rustic? This is a general term we came up with... Dried Apricots from Sun Maid at the supermarket, sweetnessSweetness is an important positive quality in fine coffees, and is one of five basic tastes: Sour, Sweet, Salty, Bitter, Savory (Umami). In coffee, sweetness is a highly desirable quality, and the green bean has and mouthfeelHow a coffee feels in the mouth or its apparent texture, a tactile sensation : A major component in the flavor profile of a coffee, it is a tactile sensation in the mouth used in.
How do I best describe rustic sweetness? Generally, it's a quality in coffee that can be quite polarizing because many of these coffees wouldn't be considered to have fully clean cups and also have muddled qualities in general. Rustic sweetness can have nutty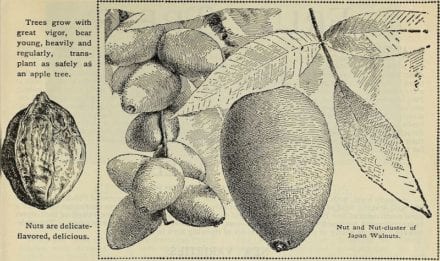 Nutty is a broad flavor term, reminiscent of nuts ... but what kind exactly?: Nutty is a broad flavor term, reminiscent of nuts. It is tied intrinsically to roast taste and the degree of roast, characteristics to it like almond and walnut, but can also be herbaceous or rooty with a somewhat cola or root beer-like sweetness. There can also be a bit of aromatic woodiness to them, which is one thing specifically that makes them polarizing. Specialty Coffee origins that I most associate with producing rustically sweet profiles are: BrazilBrazil is a coffee giant . As Frank Sinatra sang, "they grow an awful lot of coffee in Brazil".: Brazil is a coffee giant . As Frank Sinatra sang, "they grow an awful lot of, Sumatra, SulawesiSulawesi coffees are low-acid with great body and that deep, brooding cup profile akin to Sumatra. The coffee is sometimes known as Celebes, which was the Dutch colonial name for the island. Indonesians are available, India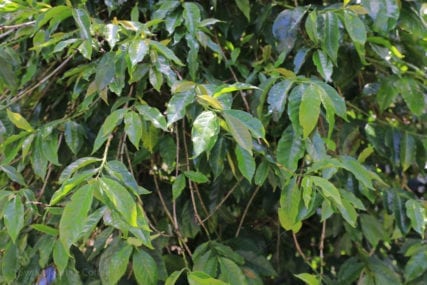 S-795 is a variety based on the " S-Line" coffees of India, and stands for Selection 795, It has a very fine cup, one of the best in Indonesia, but is not a high volume, YemenYemen has a coffee culture like no other place, and perhaps some of what we enjoy in this cup is due to their old style of trade...: Technically, Yemen is on the Asian continent (on, and Java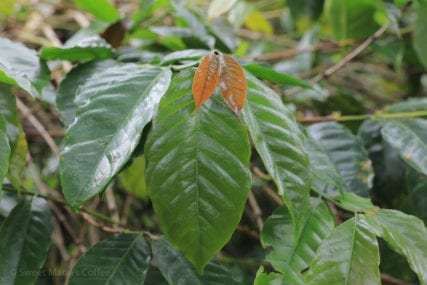 There are several types of Abyssinia, but they are not from Ethiopia but rather Indonesia. Abyssinia 3 = AB3. PJS Cramer, a Dutch plant researcher, introduced this variety in 1928, supposedly from Ethiopia seed stock. It was. Some dry processed and pulped-natural coffees will fit this bill as well.
What is their value in the spectrum of specialty coffee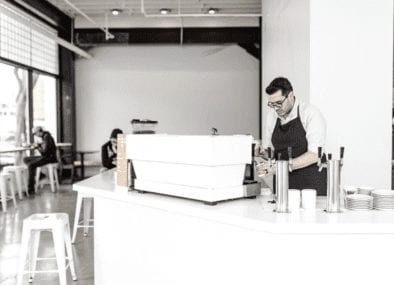 Specialty coffee was a term devised to mean higher levels of green coffee quality than average "industrial coffee" or "commercial coffee". At this point, the term is of limited use, since every multi-national coffee broker? For starters, these coffees tend to have exceptionally complexThe co-presence of many aroma and flavor attributes, with multiple layers. A general impression of a coffee, similar to judgments such as "balanced" or "structured" bodyAssociated with and sensed by mouthfeel, body is sense of weight and thickness of the brew, caused by the percentage of soluble solids in the cup, including all organic compounds that are extracted from brewing/mouthfeel. Also, these coffees are very distinctive and have quite the following among coffee drinkers, and when there is great care taken in their production, they result in a fantastic cup. They tend to handle a deeper roast profileRoast Profile refers to the relationship between time and temperature in coffee roasting, with the endpoint being the "degree of roast". Roast profiling is the active manipulation of the "roast curve" or graphed plot of, and in many cases are much better taken into the Full City range. The rustic qualities are accentuated by more caramelizationA reaction involving sugars that occurs during coffee roasting. A caramelized sugar is less sweet, but has greater complexity of flavor and aroma. Caramelization is slower than Maillard reactions, and requires higher temperatures. These reactions, and often pair nicely with just a bit of roasty character.
Getting the best out of these coffees is a lot more than just deeper or darker roasting though. It really is about development at every stage of the roast. Slow and steady throughout. One of the main side effects of stretching out the roast at any point is reducing the acidity and brightnessA euphemistic term we use often to describe acidity in coffee. A bright coffee has more high, acidic notes. : A euphemistic term to describe acidity in coffee. A bright coffee has more high, acidic. Because the acidity in these coffees tends to be a little 'sharp' adding an edge to the cup, reducing that as much as possible is going to help the sweetness come through and even refine some of the mulch character into more pleasant herb-like notes like basil or thyme.
Roasting Indonesian Coffees
Roasting Sumatra
In looking at how to approach these coffees in the roaster, I did 3 roasts of a Sumatra that we consider to be on the "clean" side of the Sumatra profile spectrum, but one that also maintains a good deal of the rustic attributes we're talking about. I did a standard sample roast development-wise, taking it to a City+City+ roast is an ideal roast level that occurs roughly between 425 and 435 degrees Fahrenheit in many coffee roasters with a responsive bean probe where First Crack starts in the 395 to 405 degree level, and another roast with the same profile but taken into Full City. Then I did a stretched roast where I added about a minute of time to the drying phase as well as some time post First CrackAn audible popping sound heard during roasting. In coffee, one refers to "first crack" and "second crack," which come from two different classes of chemical reactions.: An audible popping sound heard during roasting. In coffee,, dropping the roast finally at a Full City level. The notes are as follows:
1. Sample City – Bright ashyThe smell or taste of ash, such as an ashtray, cigarette smoke, or fireplace. Often a roast defect.: A quality in aroma or flavor similar to that of an ashtray, the odor of smokers' fingers-earthiness dry fragrance, slight honey-sweet behind a bright note on the break. Rough, sharp, lemongrass and woodyGenerally a taste defect from age; old green coffee, perhaps yellowing in color. This is due to the drying out of the coffee over time, and as the moisture leaves the seed it takes organic, and tarter as cools with a lot of grittiness. More citric than green grape tart. harsh cup.
2. Sample Full City – More earthy dry fragrance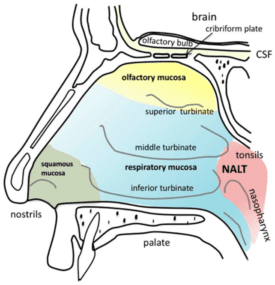 In the cupping procedure for tasting and scoring coffee, this is the smell of the dry, ground coffee before hot water is added. The term fragrance is used since it is normally applied to things, darker raw honeyIn coffee, honey-like sweetness is often found, but we use terms such as refined honey (highly filtered and processed) as opposed to raw honey rustic honey sweetness. This form of sweetness is largely a dynamic, sweet but more earth on the break. Much much sweeter than the City roastCity roast is what we define as the earliest palatable stage that the roast process can be stopped and result in good quality coffee. City roast occurs roughly between 415 and 425 degrees Fahrenheit in, but still some rough material in the middle of the pallet. The syrupy root beer finishSimilar to aftertaste, but it refers to the impression as the coffee leaves the palate. Aftertaste is the sensations gathered after the coffee has left the mouth. We combine these to form the "final flavor is nice. Some of the harshness mellows, but so does the sweetness
3. Stretched Drying and post 1st Crack Full City – The aroma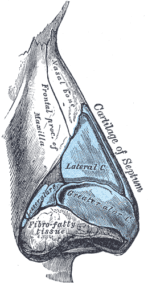 Aroma refers to sensations perceived by the olfactory bulb and conveyed to the brain; whether through the nose or "retro-nasally": The aromatics of a coffee greatly influence its flavor profile and come from the perception on the beans themselves is all honey on toast, really sweet and enticing. Bready, pumpernickel dry fragrance, sweet molasses break. Deep, sweet, soft, round. Lots of dark malty character and sweetness, very bready. More and more green grape as it cools, sweet honey finish, soft Sumatra character just at the front of the palate.
So you see, adding this development throughout the roast is really important in breaking down these harsher elements. Even though the roast level on the 2nd sample added a good deal of sweetness, the rough characteristics are still present. But you can reduce these, not eliminate them, and break them down so that they're more complementary with the rustic sweetness.
Roasting Sulawesi
We've offered some very unique Sulawesi coffees in the past – ones that are note processed in the traditional wet-hulled method, which is common for the region. With wet-hulling, coffee parchmentGreen coffee still in its outer shell, before dry-milling, is called Parchment coffee (pergamino). In the wet process, coffee is peeled, fermented, washed and then ready for drying on the patio, bed, or a mechanical is removed at the same time as the fruit and mucilage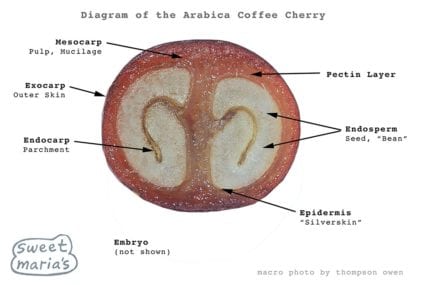 Mucilage indicates the fruity layer of the coffee cherry, between the outer skin and the parchment layer that surrounds the seed. It readily clings to the inner parchment holding the green bean. Think of the of the coffee, and the exposed coffee seed is allowed to tarp-dry right on the ground. The Giling Basah wet-hulled process leads to a very distinct vegetal, mulchy, earthy flavor, and the point could be made that in tasting these coffees you are tasting the process more than the coffee itself, just like in dry processed coffees.
There have been a few really nice, clean Sulawesi coffees that have appeared in the last couple of years, and they've shown the potential that lies underneath the processingThe removal of the cherry and parchment from the coffee seed.: Coffee is either wet-processed (also called washed or wet-milled) or dry-processed (also called wild, natural or natural dry, and we abbreviate it DP sometimes). flavors were some really sweet and lovely coffees. This coffee from Tana Toraja was processed in an almost pulped-natural/honey style, with the removal of the fruit and most of the mucilage but with some remaining on the parchment, and then dried to a fairly low moisture in the parchment. While this results in a much cleaner, clearer cup, there is still some familiar Sulawesi character, specifically in the weighted mouthfeel, but also with a bit of sweet herbaceous notes in the lightest roasts. Here are the notes on 3 roasts that I did of one of these Sulawesi coffees.
1. Sample City – Pointed at front of the palate with lemony citric acidity. Custard-like body, complimenting the lemon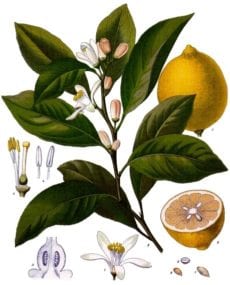 Lemon notes, as well as other related citrusy flavors or acidities, are prized in coffee. These usually express themselves as a bright accent in the cup, or aromatic citrus aspects, but not as blunt sourness. with plenty of vanilla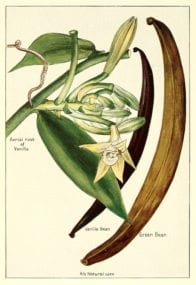 Vanilla notes in coffee are often related to caramelization notes, as butter and vanilla can be found in flavors and aromatics of roast reactions from reducing of sugars. wafer cookie in the finish. Sugary-sweet throughout. Some basil-like herbaceousness in the cup, but only as an accent, though it does come out a bit more as it the coffee cools. This coffee is like a complex dessert built from some really simple and clean elements, more cake and cake frosting in the cool cup, with that lemony thread woven throughout. It should be noted that this coffee performed best a couple of days out of the roaster.
2. Sample Full City – A lot of roast character in the front of the warm cup that was a little rough, but the finish was quite sweet. Much more cocoa and also much more of the herbalA flavor descriptor in coffee reminiscent of herbs, usually meaning aromatic, savory, leafy dried herbs. Usually, more specific descriptions are given, whether is is a floral herb, or sage-like, etc. In reality, there are very notes with a more potent basil accent throughout the cup. This cup was the most like the familiar Sulawesi cup, but the finish did have some really lovely honey and cocoa sweetness.
3. Stretched Drying City+ – Super juicy and creamyCreamy is a mouthfeel description indicating thickness and soft, rounded texture. See also buttery., very well-structured. The brightness is more integrated into the whole cup with a more melon-like or green grape soft brightness that even had some Guatemala-like black cherry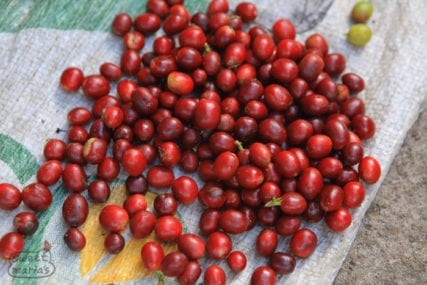 Either a flavor in the coffee, or referring to the fruit of the coffee tree, which somewhat resembles a red cherry.: Either a flavor in the coffee, or referring to the fruit of the coffee notes in the cool cup through to the finish. Some accents of clove and cinnamon. A very complete cup of coffee with much more depth in the middle and the spice and melon and black cherry.
I approached this one similar to how I would a wet-hulled version, figuring that a stretched drying time would really push the sweetness as well as take some of the citric edge off of the acidity without moving into any of the more roasty characteristics of the Full City version. The results were spot on. The stretching is really a function of both expressing the sweetness as well as best developing the weighted mouthfeel in this coffee.
Roasting Java
Well prepared Javas vary greatly depending on how they're handled in the roaster – they can be dense and rustic, juicy and fruitedIn some coffee taster's lexicon, "fruity" means the coffee is tainted with fruit, and "fruited" means a coffee is graced by positive fruit notes. We don't exactly see the difference in terms of these two, or even a combination of the two, with notes of apricot, almond liquor, and cocoa in the finish. This particular Java really needs to get into City+ range at the very least for it to open up. In the lightest roasts of this coffee, the starchiness tends to overwhelm the cup and there's also an aromatic wood element that becomes more spiced cocoa as you take the roast deeper. You'll notice in my notes though that it's not just a roast level thing. It's also understanding how roast development opens up this coffee's potential and helps you get the most out of it. I did 3 roasts of a Java, a standard sample roast development-wise, taking it to a City+ level, and another roast with the same profile but taken into Full City. Then I did a stretched roast where I added about a minute of time to the drying phase, dropping the roast finally at a Full City level.
1. Sample City+ – Tart brightness detected in dry fragrance, apricot. The body is a little silty and starchy. Tart brightness on the tip of the tongue that carries through the middle of the palate but that isn't really in the finish. The cup cools nicely, almond liquor throughout the cup, with a big middle. The tartness/brightness is nice, but it finishes with more of the dry walnut/almond acidity.
2. Sample Full City – Cookie-like sweetness in the dry fragrance with walnut notes in the break. There's a long sweet finish with a little bit of stone fruit or even papaya, a pungentRefers to an aggressive, intense aroma or flavor, often related to spices (pepper) or roast tastes. Pungent foods are often called "spicy", meaning a sharp or biting character, but not unpleasant. Bittersweet tangy roast flavors floral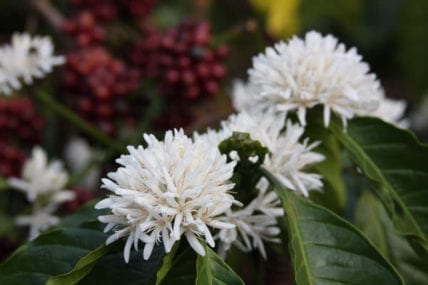 Floral notes in coffee exemplify the connection between taste and smell. Describing the taste of a specific flower is near impossible...we always default to "it tastes like it smells" which, admittedly, isn't the most helpful.  fruitiness. Mouthfeel is still a little silty throughout, pulpyCan refer to fruited flavor or sometimes mouthfeel. In terms of flavor, which is how we normally use it, pulpy fruit, it tends toward the rustic side of things, distinct from dried fruit or over-ripe as it cools which lends itself to the rich fruited notes. More and more pulpy as it cools, finishes with even more dry walnut than the City +. There's some sweetness in both this cup and the City+ cup that's just begging to be opened up.
3. Stretched City+ – The deepest and sweetest dry fragrance and break. Much longer sweeter finish, with tanginess, and a lot more of that papaya-like pungently floral fruitiness. Not as big in the middle as the Full City roastA coffee that has been roasted to the brink of second crack.: A coffee that has been roasted to the brink of second crack. The internal bean temperature that second crack normally occurs at is, but the longer and sweeter finish more than makes up for that. There's apricot, more of the papaya throughout the cup, and even some of that tangy blackberryBlackberry flavor in coffee sometimes relates to slightly more developed roast levels.: Blackberry is found as a fragrance, aroma or flavor in some coffees. I find that it is less obvious at very light roast.
Knowing that this coffee has more potential sweetness and looking to take some of the silty-ness and starchy-ness out of the body, I felt that stretching the drying stage by 30 seconds to a minute, as well as stretching the 1st crack itself for maybe an extra 20 seconds, would help to achieve what I was trying for in the cup. And it worked in a big way. The stretched roast approach definitely gives the cup the best mouthfeel, juicy throughout, and maybe not as much of a peak in the acidity in the middle of the palate but the sweetness in the cup makes up for it. The cold cup is like chocolate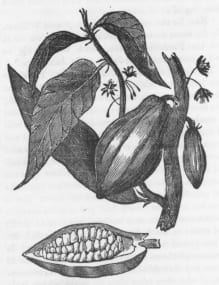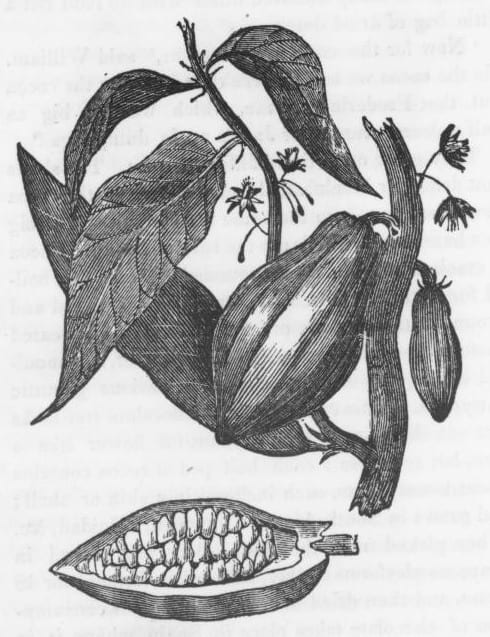 A general flavor or aroma term reminiscent of chocolate. But what type? Usually described with more specifics.: Chocolate is a broad, general flavor or aroma term reminiscent of chocolate. But what type? There are so syrup, especially when brewed, and laced with blackberry brightness throughout.
Notes on Some of the Components of Rustic Sweetness…
Herbaceousness and Tartaric Acid
Coffees from Sumatra and Sulawesi are frequently tagged with mulch, or jungle floor-like characteristics. But when the coffee is carefully selected and processed, those same qualities come out much more as herbaceous flavor, like sweet basil or nutty/spicy arugula. Full City roast levels bring out overt cola-like sweetness, with even a slight fruited-ness to it. So are these herbaceous qualities the result of tartaric acids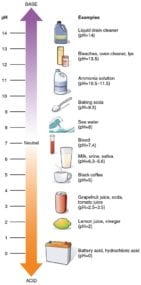 Many acids contribute to coffee flavor: acetic, malic, citric, quinic, tartaric, phosphoric, etc.: Many acids contribute to coffee flavor; malic, citric, quinic, tartaric, phosphoric, etc. See Acidity or specific acids. While acids in coffee sounds? Tartaric acid tends to lend more of a sourness and less of a sweetness to coffee and is common in grapes which often leads to herbaceous flavors in white wines. I certainly see a green grape character in these qualities, although it's certainly buried under the rest of the flavor profileFlavor Profile implies a graphical impression of a particular coffee, whether it be an artistic portrait or data graph of the perception of flavor compounds. In the case of our spider graph charts in each. At a City roast, the mouthfeel is often a little starchy, but at City+ and Full City it's like olive oil coating the palate. Stretching the drying stage and/or the post First CrackFirst crack in one of two distinct heat-induced pyrolytic reactions in coffee. It is distinguished by a cracking or popping sound in the coffee, and occurs between 390 and 410 degrees Fahrenheit in most coffee stage really helps express the mouthfeel of these coffees better, reducing the harshness and starchiness. The herbaceous qualities fold nicely into the cola or even chocolate toffee sweetness (think "Tootsie Roll") which is the result of caramelization at this level.
Nuttiness in Sweetness, Body, and Acidity
When we use almond as a descriptor we are generally talking about sweetness. There is a bit of fattiness and dryness in the aftertasteAftertaste refers to lingering residual sensations in the mouth after coffee has swallowed. It might be distinguished from "finish" which is the final sensations of the coffee while it leaves the mouth. Also see Afternose., but in tasting the familiar almond flavor it often comes off more as baked goods like cake or brownies. There is a liquor-like quality to the sweetness that isn't as pronounced in the other 2 nuts here. There's more flavor throughout the palate as well. Really nice coffees from Java have toasted almond notes at most roast levels from City through Full City.
Peanuts are generally associated with fattiness, creamy mouthfeel and long-lasting aftertastes. There is a sugary sweetness underneath all the fattiness, more sugary than liquor-like. One thing that the fattiness really counters is the dryness. There is a much less bittering dryness in the peanut compared to the other 2 nuts. Coffees from Brazil can frequently have some sweet peanut flavors and attributes.
Walnuts are the driest of these three nuts. The depth of flavor is also the lightest, as well as the sweetness. That dryness really takes on a presence though. There may be little aftertaste, but the dryness lingers for some time. Dryness like this can really help accentuate certain fruited aromatics though. Walnut-like dryness paired with an apricot note can really pronounce that stone fruit sweetness. There is more of a siltiness to the mouthfeel as well, some of the liquor-like qualities found in the almond, but not with the same depth. Coffees from Sumatra, Sulawesi, and Java have a nice walnut type nuttiness, and coffees from ColombiaColombian coffee is highly marketed and widely available in the US. They have been largely successful at equating the name Colombian Coffee with "Good" Coffee. This is half-true. Colombian can be very balanced, with good often also show some of that bracing dry walnut-like acidity.