11/9/2018
Here's the emailer that we sent on 11/9. If you want to subscribe, sign up on the bottom of our homepage.

ColombiaColombian coffee is highly marketed and widely available in the US. They have been largely successful at equating the name Colombian Coffee with "Good" Coffee. This is half-true.... ...more Vereda Buesaquito – Centered around caramelizing sugars and caramel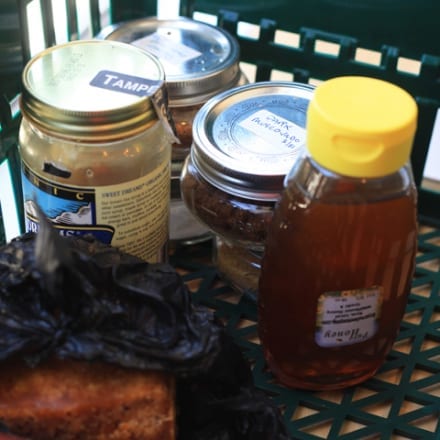 Caramel is a desirable form of sweetness found in the flavor and aroma of coffee, and is an extension of roast taste. Extremely light or dark coffees will... ...more candy, Buesaquito also offers fruitedIn some coffee taster's lexicon, "fruity" means the coffee is tainted with fruit, and "fruited" means a coffee is graced by positive fruit notes. We don't exactly see... ...more accents of red apple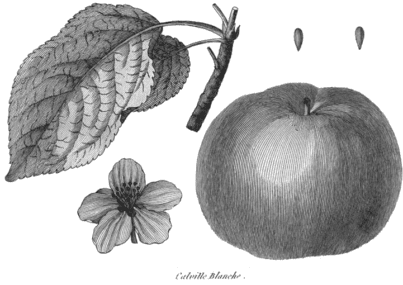 An acid that adds to favorable perceptions of cup quality; malic acid often adds apple-like acidity, and perhaps other taste aspects recalling apples. Malic acid is yet another... ...more and D'anjou pear. Dark roasts produce brooding chocolate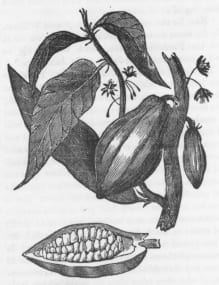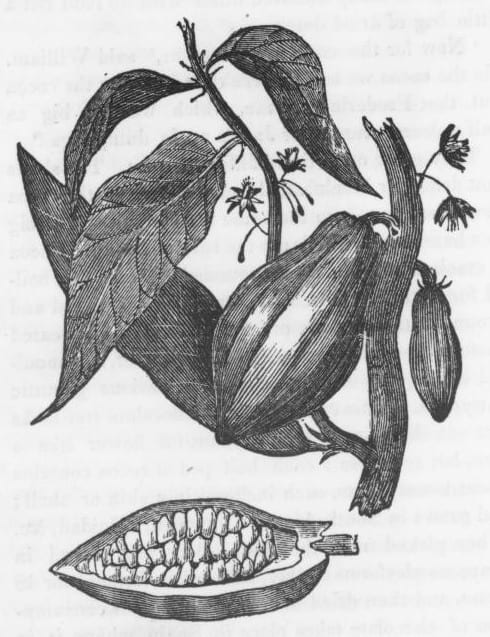 A general flavor or aroma term reminiscent of chocolate. But what type? Usually described with more specifics.: Chocolate is a broad, general flavor or aroma term reminiscent of... ...more with a touch of grape. Good for espressoA small coffee beverage, about 20 ml, prepared on an espresso machine where pressurized hot water extracted through compressed coffee.: In its most stripped-down, basic form, this is... ...more.
El SalvadorEl Salvador coffee had an undeservingly poor reputation for years, marred mostly by the inability to deliver coffee of high quality in an unstable political climate. Unfortunately, agriculture... ...more Miravalle PacamaraAs the name implies, Pacamara is a large bean cultivar, a cross between Pacas and Maragogype with unique flavor properties. This variant originated in El Salvador in 1958,... ...more – Lemony hints accent Miravalle's nutty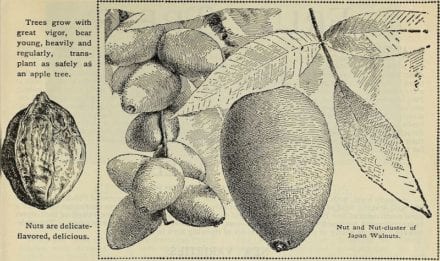 Nutty is a broad flavor term, reminiscent of nuts ... but what kind exactly?: Nutty is a broad flavor term, reminiscent of nuts. It is tied intrinsically to... ...more sweetnessSweetness is an important positive quality in fine coffees, and is one of five basic tastes: Sour, Sweet, Salty, Bitter, Savory (Umami). In coffee, sweetness is a highly... ...more, raw sugar and almond brittle candy make up the bulk of the profile, with muted lemon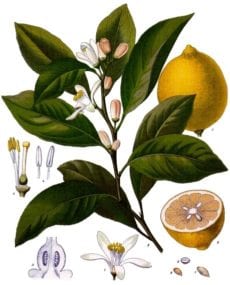 Lemon notes, as well as other related citrusy flavors or acidities, are prized in coffee. These usually express themselves as a bright accent in the cup, or aromatic... ...more tea candied citrus notes, and citrus-like perceived acidity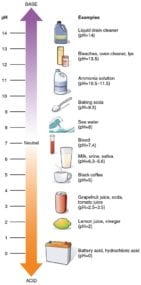 Acidity is a positive flavor attribute in coffee, also referred to as brightness or liveliness. It adds a brilliance to the cup, whereas low acid coffees can seem... ...more.
EthiopiaEthiopia, formerly known as Abyssinia, or a coffee cultivar: Ethiopia, or more specifically the Empire under Haile Selassie,  was known as Abyssinia. The name is Latin, derived from... ...more Yirga Cheffe Gedeb Asasa – City roasts offer the strongest floral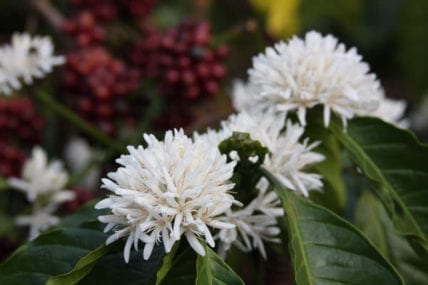 Floral notes in coffee exemplify the connection between taste and smell. Describing the taste of a specific flower is near impossible...we always default to "it tastes like it... ...more jasmine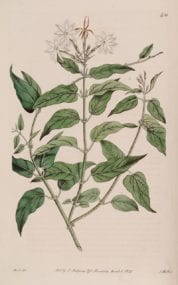 A very positive and intensely floral quality in coffee, usually with a strong aromatic component, reminiscent of jasmine flower or tea. There are many forms of jasmine; the... ...more character, along with honeyIn coffee, honey-like sweetness is often found, but we use terms such as refined honey (highly filtered and processed) as opposed to raw honey rustic honey sweetness. This... ...more, raw sugars, subtle citrus notes like sweet lime, and lemon, and a hint of classic pink bubblegum. Full City unlocks a ripe blueberry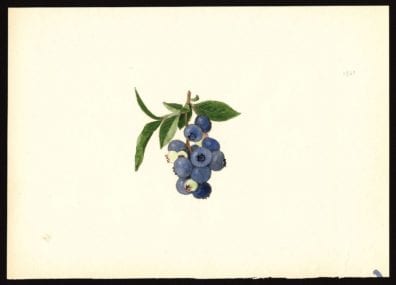 Blueberry flavors in coffee take different forms. Dried blueberry was something we first encountered in natural Harar coffee from Ethiopia. It seemed to be most potent in fresh... ...more side.
GuatemalaGuatemalan coffee is considered a top quality coffee producer in Central America. Due to our proximity to Guatemala, some of the nicest coffees from this origin come to... ...more Xinabajul Pequenas de San Pedro Necta – Thick bodyAssociated with and sensed by mouthfeel, body is sense of weight and thickness of the brew, caused by the percentage of soluble solids in the cup, including all... ...more, and accompanying sweetened dark chocolate flavor are marked by fruited accents of blackberryBlackberry flavor in coffee sometimes relates to slightly more developed roast levels.: Blackberry is found as a fragrance, aroma or flavor in some coffees. I find that it... ...more and roasted almond. Full City shows high % dark chocolate bar laced with caramel, berry. Good for espresso.
Java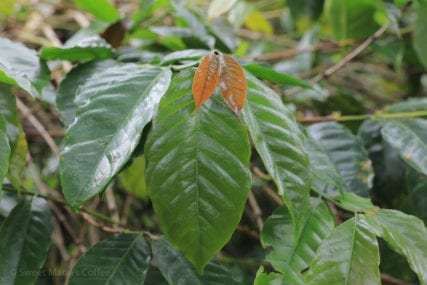 There are several types of Abyssinia, but they are not from Ethiopia but rather Indonesia. Abyssinia 3 = AB3. PJS Cramer, a Dutch plant researcher, introduced this variety in 1928,... ...more Sunda Gunung Sarilamping – Sarilamping is a honey-sweet coffee, balanced bittersweetness the pervading cup quality, with herbalA flavor descriptor in coffee reminiscent of herbs, usually meaning aromatic, savory, leafy dried herbs. Usually, more specific descriptions are given, whether is is a floral herb, or... ...more aromatics, dried apple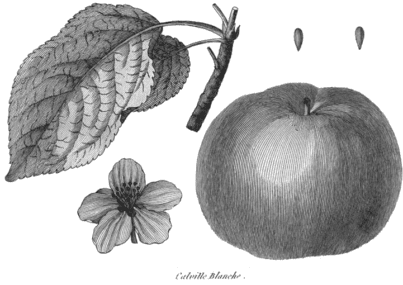 Apple-like flavors in coffee can take on many different forms. The more common ones we use relate to malic acid brightness, which can recall different apple types: green... ...more, and fruited tea top notes lightly accenting the cup, and snappy acidity.
KenyaKenya is the East African powerhouse of the coffee world. Both in the cup, and the way they run their trade, everything is topnotch.: Kenya is the East... ...more Murang'a Mutitu PeaberryA peaberry is a green coffee "bean" that has a rounded form: Coffee is the dried seed from the fruit of a flowering tree - each fruit having... ...more – Mutitu peaberry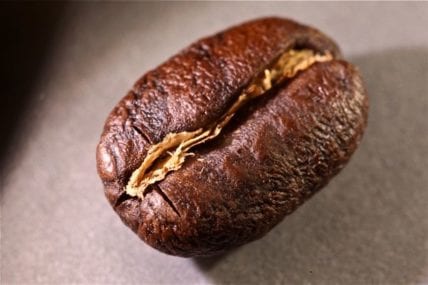 The Spanish-language term for Peaberry is the same for "snail". See Peaberry for more information on the single bean fruit of the coffee tree. A peaberry is the... ...more is a fruit-forward brew in light to middle roasts, vivid huckleberry and citrus, marionberry jam, fruit compote, canned peaches and more, with traces of five spice powder in the finishSimilar to aftertaste, but it refers to the impression as the coffee leaves the palate. Aftertaste is the sensations gathered after the coffee has left the mouth. We... ...more.
Guatemala GeshaGesha is a long-bean Ethiopia selection with unique cup character.: Gesha (often wishfully misspelled as Geisha) is a long-bean Ethiopia cultivar selection with unique cup character. It is... ...more Batch #4 "Panameña vs. Malawi" Sample Set – Our final batch #4 adds a Panamanian Gesha cultivarCultivar is a term used interchangeably with Varietal in the coffee trade to indicate plant material, although there are distinctions.: The naming of a cultivar should conform to... ...more to the mix that was grown at the same Guatemalan farm, and along along with Malawi, offer a unique opportunity to compare two different Gesha cultivars that originate from opposite sides of the world. This sample set is your last chance to get your hands on this unique Malawi Gesha until next harvest season.
Kenya Nyeri Ruthagati AB – We this Kenya at Full City. Rich dark chocolate underscores blueberry and blackberry top notes, and heavy body. City+City+ roast is an ideal roast level that occurs roughly between 425 and 435 degrees Fahrenheit in many coffee roasters with a responsive bean probe where First Crack... ...more works too, where an interplay of tart orange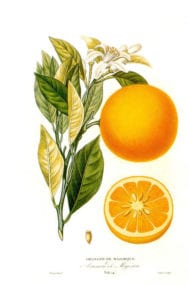 Orange aromatics and flavors are prized in coffee, whether they take the form of sweet orange flesh and pulp, or orange peel. Orange flavors or aromatics can range... ...more and unrefined sweetness prevail.
We also added these earlier in the week.
-Panama Carmen EstateA "coffee estate" is used to imply a farm that has its own processing facility, a wet-mill. In Spanish this is called an Hacienda. A Finca (farm) does... ...more Paso Ancho
-Colombia Nariño Veredas Vecinas
-Colombia Municipo San Lorenzo
-Kenya Gatanga Ibutiti Estate
-Kenya Kiambu Fram Farm AB
-Guatemala Antigua Finca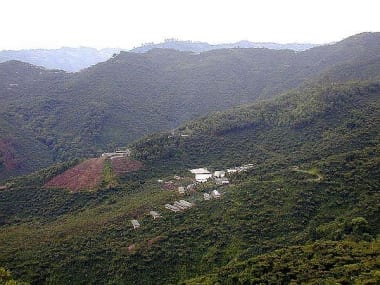 Spanish 101: Finca is the Spanish word for farm. Sometimes the term Hacienda is used to imply an Estate, which would mean the farm has its own wet-mill.... ...more Cabrejo Bourboncito

Do you buy roasted coffee from us? Meet Julio. He's our crew member that roasts it all (a few batches every two weeks). Check out our latest article that goes behind the scenes of our roasted coffee.

For a big commercial roaster, Holiday Blend is an opportunity for generic branding to move coffee out the door, knowing that people who don't know each other, or maybe even care at all (ie. office Secret Santa) can buy this as a generic obligation-filler.