Why is bitter a bad word?
As a flavor descriptor, "chocolate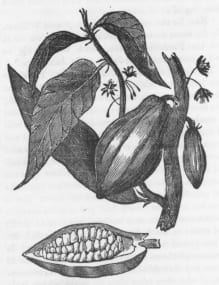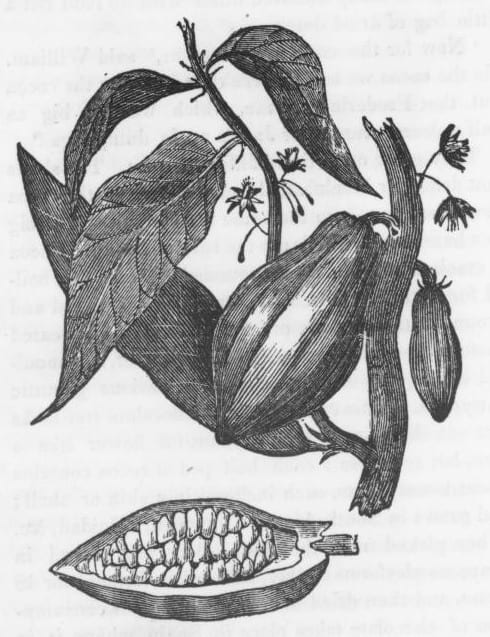 A general flavor or aroma term reminiscent of chocolate. But what type? Usually described with more specifics.: Chocolate is a broad, general flavor or aroma term reminiscent of chocolate. But what type? There are so" seems obvious at first glance. It's pretty clear what it means, and tastes and images come to mind quickly when saying something is " chocolaty." In our coffee reviews, chocolate is an adjective we use broadly and liberally.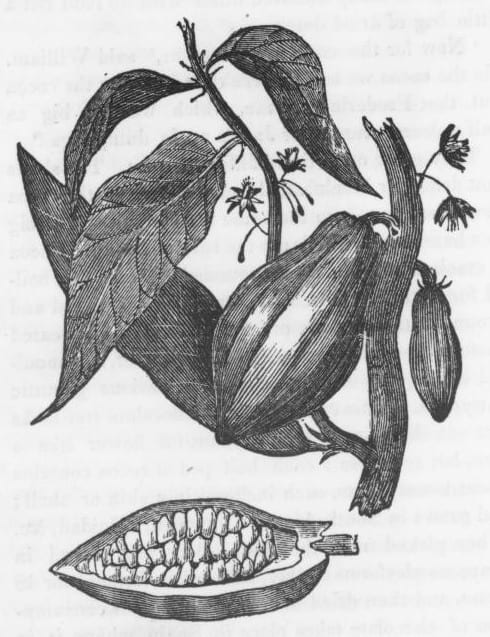 But things get complicated quickly when considering what we mean by chocolate, what form and type of chocolate we might refer to, and even the notions of a clear, agreed-upon definition of what chocolate is, and what constitutes its flavor.
…but let's start with the basics…
Types of Chocolate Described in Coffee Flavor
What kind of chocolate we might describe, and in what coffees? How do these show up in a coffee flavor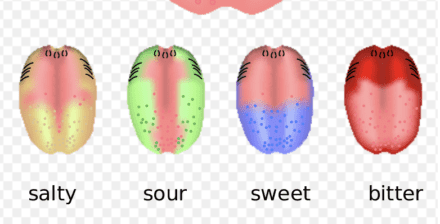 The overall impression in the mouth, including the origin character as well as tastes that come from the roast.: This is the overall impression in the mouth, including the above ratings as well as tastes<flavor profileFlavor Profile implies a graphical impression of a particular coffee, whether it be an artistic portrait or data graph of the perception of flavor compounds. In the case of our spider graph charts in each?
Baking chocolate: Starting with the more austere form, unsweetened baking chocolate has the most bittering and intense notes, with minimal sweetnessSweetness is an important positive quality in fine coffees, and is one of five basic tastes: Sour, Sweet, Salty, Bitter, Savory (Umami). In coffee, sweetness is a highly desirable quality, and the green bean has. Looking at our reviews, we find this most in Indonesian wet-hulled coffees, SumatraIndonesians are available as a unique wet-hulled or dry-hulled (washed) coffees. Giling Basah is the name for the wet-hulling process in Bahasa language, and will have more body and often more of the "character" that and SulawesiSulawesi coffees are low-acid with great body and that deep, brooding cup profile akin to Sumatra. The coffee is sometimes known as Celebes, which was the Dutch colonial name for the island. Indonesians are available in particular.
The (generally) low acidity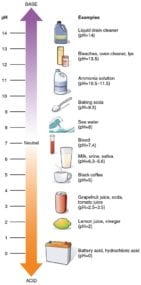 Acidity is a positive flavor attribute in coffee, also referred to as brightness or liveliness. It adds a brilliance to the cup, whereas low acid coffees can seem flat. Acidity can sound unattractive. People may of these origins also heightens the chocolate bittering sensation. Sidenote: We often call it Bakers chocolate, which is actually a brand.
BittersweetBittersweet is from the language of chocolate, and describes the co-presence of positive bittering compounds balanced by sweetness. It is directly related to caramelization, but has inputs from other roast reactions, as well as bittering Chocolate: This is a generic catch-all we use to describe something like the crafted chocolate bar, high-percentage cocoa solids with less sugars, cocoa fats and other flavor additives. This is admittedly a sloppy classification, like speaking of all special beers as "ales" which is obviously just wrong.
But it describes a quality of chocolate that actually has a lot of chocolate in it, as opposed to commercial supermarket chocolate. It means balanced bittersweet flavors, well-defined, articulate. These are found in a broad swath of coffees form many origins, but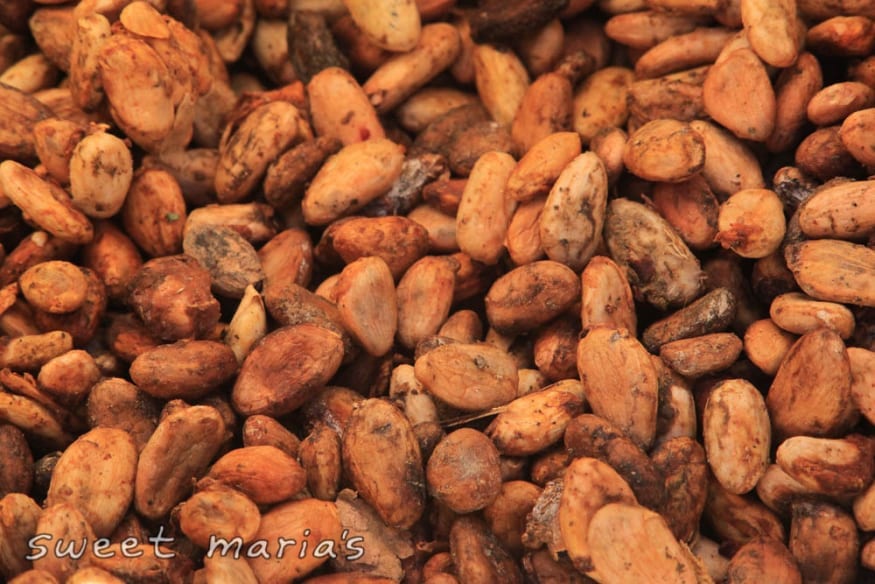 generally would not be the more acidic coffees (KenyaKenya is the East African powerhouse of the coffee world. Both in the cup, and the way they run their trade, everything is topnotch.: Kenya is the East African powerhouse of the coffee world. Both, some Ethiopia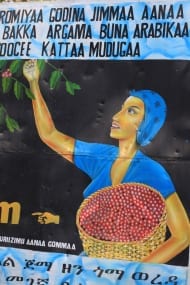 Ethiopia is the birthplace of coffee: it is in the forests of the Kaffa region that coffee arabica grew wild. Coffee is "Bun" or "Buna" in Ethiopia, so Coffee Bean is quite possibly a poor etc) nor the most floral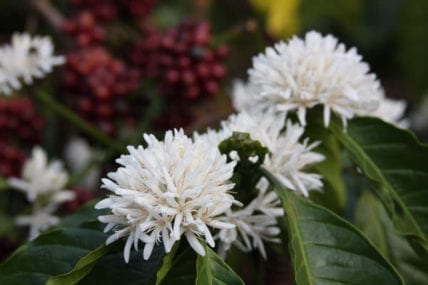 Floral notes in coffee exemplify the connection between taste and smell. Describing the taste of a specific flower is near impossible...we always default to "it tastes like it smells" which, admittedly, isn't the most helpful.  or sweetest: We have never used the term with a GeshaGesha is a long-bean Ethiopia selection with unique cup character.: Gesha (often wishfully misspelled as Geisha) is a long-bean Ethiopia cultivar selection with unique cup character. It is most famously grown on the Jaramillo plot coffee. They are balanced, high grownHigh Grown, or HG, is a coffee designation that can mean different things in different countries. : High Grown, or HG, is the highest quality Mexican coffee designation but in Nicaragua it means 2nd quality., and definitely the coffee people increasingly like to drink.
In Africa, BurundiBurundi coffee bears resemblance to neighboring Rwanda, in both cup character, but also the culture surrounding coffee. Burundi is a small landlocked country at the crossroads of East and Central Africa, straddling the crest of is the first to come to mind, with the classic BourbonA coffee cultivar; a cross between Typica and Bourbon, originally grown in Brazil: Mundo Novo is a commercial coffee cultivar; a natural hybrid between "Sumatra" and Red Bourbon, originally grown in Brazil. It was developed variety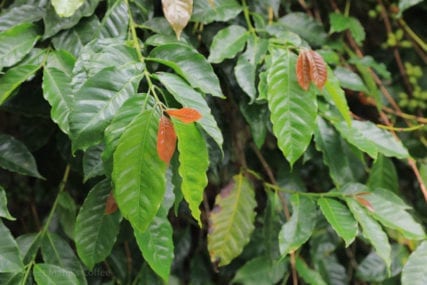 Hibrido de Timor abbreviated HdT is the interspecies hybrid of C. Arabica and C. Canephora (Robusta) that was found in Timor Leste in the 1940s. It has been the bases of plant breeding for disease facilitating this bittersweetness. In Central America I think GuatemalaGuatemalan coffee is considered a top quality coffee producer in Central America. Due to our proximity to Guatemala, some of the nicest coffees from this origin come to the United States. : Guatemalan growing regions is tops; high altitude coffees with balanceSuggests a harmony and proportion of qualities, and implies mildness since no one quality dominates.: Balance is both an obvious and slippery taste term. It implies a harmony and proportion of qualities, and perhaps a between sweetness, acidity and good bitterness.
Milk Chocolate: This too is a terribly large container to toss a lot of material into … but generally describes a softer coffee experience, one where sweetness and dairy aspects (whether in flavor or moutfeel) are bearing equal weight, if not more, than the chocolate aspects. So for us, milk chocolate is a bit second tier, as lower grown coffees can have this soft-focus chocolate aspect.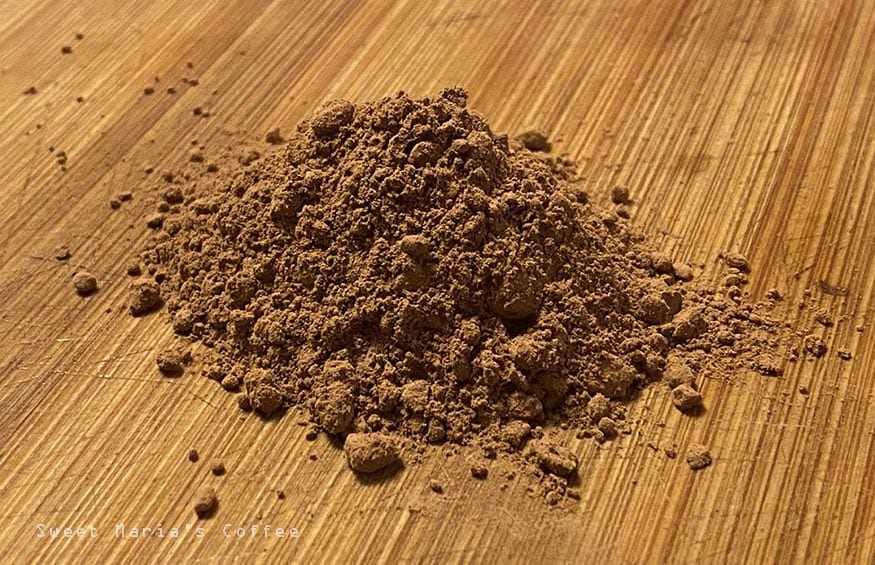 However, in coffee and chocolate, not everyone wants to have grandiose experience with flavor every time the imbibe. Milk chocolate makes me thing BrazilBrazil is a coffee giant . As Frank Sinatra sang, "they grow an awful lot of coffee in Brazil".: Brazil is a coffee giant . As Frank Sinatra sang, "they grow an awful lot of right away, naturals and honeyIn coffee, honey-like sweetness is often found, but we use terms such as refined honey (highly filtered and processed) as opposed to raw honey rustic honey sweetness. This form of sweetness is largely a dynamic type (pulp naturalPulp natural is a hybrid method of processing coffee to transform it from the tree fruit to a green bean, ready for export. Specifically, it involves the removal of the skin from the coffee, like, cereja descascada) that can have chocolate with less clarity, yet more relatable too. I think Sees Candy versus Scharffenberger, but that's my frame of reference.
We find milk chocolate in a host of other coffees too, MexicoMexican coffee originates from South-central to Southern regions of the country. For that reason, coffees from Coatepec and Veracruz are much different from Oaxacan Plumas, which are in turn much different from the Southernmost region, Honduras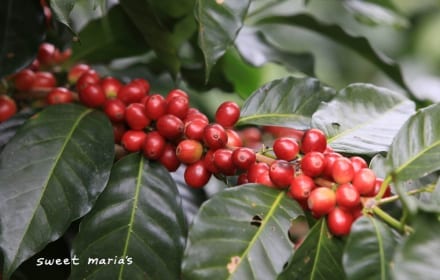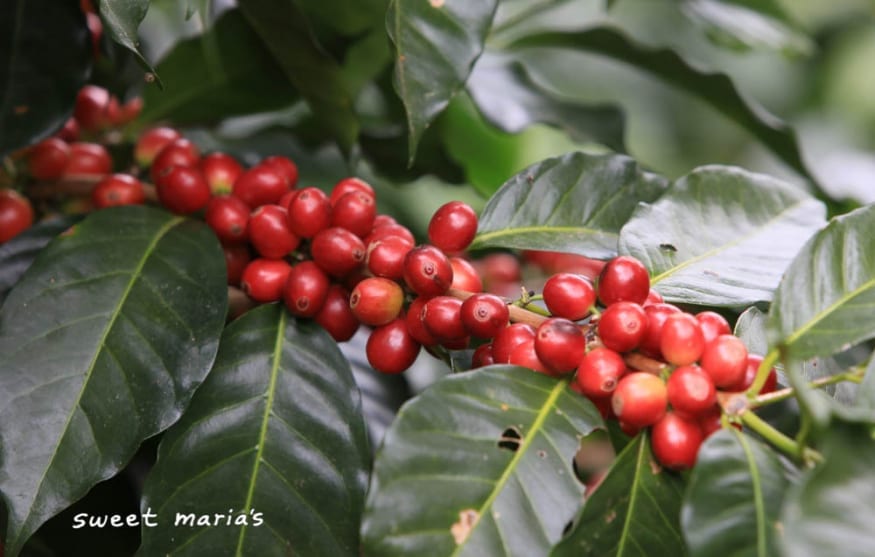 Honduran coffee was absent from the top ranks of the Specialty market, but that has changed. It has all the environmental factors on its side: soil, altitude, climate. All it's neighbors have sophisticated coffee production:, some ColombiaColombian coffee is highly marketed and widely available in the US. They have been largely successful at equating the name Colombian Coffee with "Good" Coffee. This is half-true. Colombian can be very balanced, with good and PeruPeruvian coffees have Central American brightness but in a South American coffee flavor package overall. The good organic lots do have more of a "rustic" coffee character.: Organic Peru ... you can get it anywhere lots, and in Indonesian coffees from Java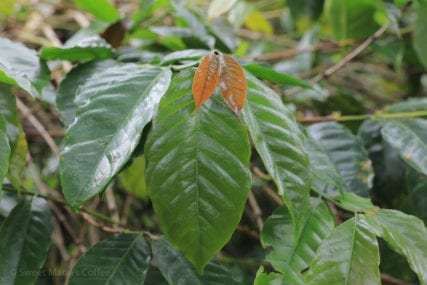 There are several types of Abyssinia, but they are not from Ethiopia but rather Indonesia. Abyssinia 3 = AB3. PJS Cramer, a Dutch plant researcher, introduced this variety in 1928, supposedly from Ethiopia seed stock. It was, FloresFlores is an Indonesian island, and as a coffee bears more resemblance to the coffees of Timor-Leste, New Guinea and Java than to the wet-hulled coffees of Sumatra and Sulawesi. It is sweet, with good, as well as nearby Timor Leste.
Cocoa Powder: We use this term a whole lot, and it describes a clear chocolate taste that might be on the dry side, towards nut flavor rather than fruit. Or perhaps it's just that cocoa powder and nut seem to coincide in a certain set of coffees.
Two origins come to mind: Brazil, again, in the lighter roasts lean toward cocoa powder (and nut). And we actually find it quite a bit in some Guatemalan coffees, especially ones with more moderate acidity and no fruitedIn some coffee taster's lexicon, "fruity" means the coffee is tainted with fruit, and "fruited" means a coffee is graced by positive fruit notes. We don't exactly see the difference in terms of these two aspects.
Secondary Modifiers
The categories above are (for me) the main 4 categories of descriptors we use for chocolate taste/aroma found in coffee … but there are quite a few others we implement regularly.
Cocoa nibs, or  cacao nibs, are something we refer to increasingly. It's an intense just-roasted experience of bold chocolate bittering, with nutty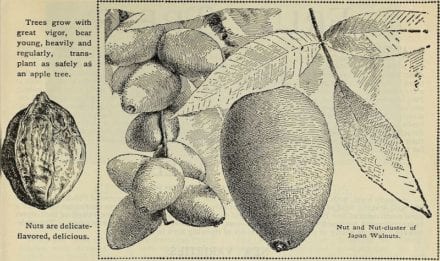 Nutty is a broad flavor term, reminiscent of nuts ... but what kind exactly?: Nutty is a broad flavor term, reminiscent of nuts. It is tied intrinsically to roast taste and the degree of roast, aspects of the roasted seed itself. (Note: Generally, "cocoa" refers to the product after roasting, while "cacao" is reserved for the raw bean that is processed (fermentedAs a defect flavor, a fruit quality in a coffee that is excessively ripe, toward rotten. Fermented flavor can be the result of poor wet-processing, over-ripe cherry, or some other contamination in the processing. As, dried etc) but not yet roasted.)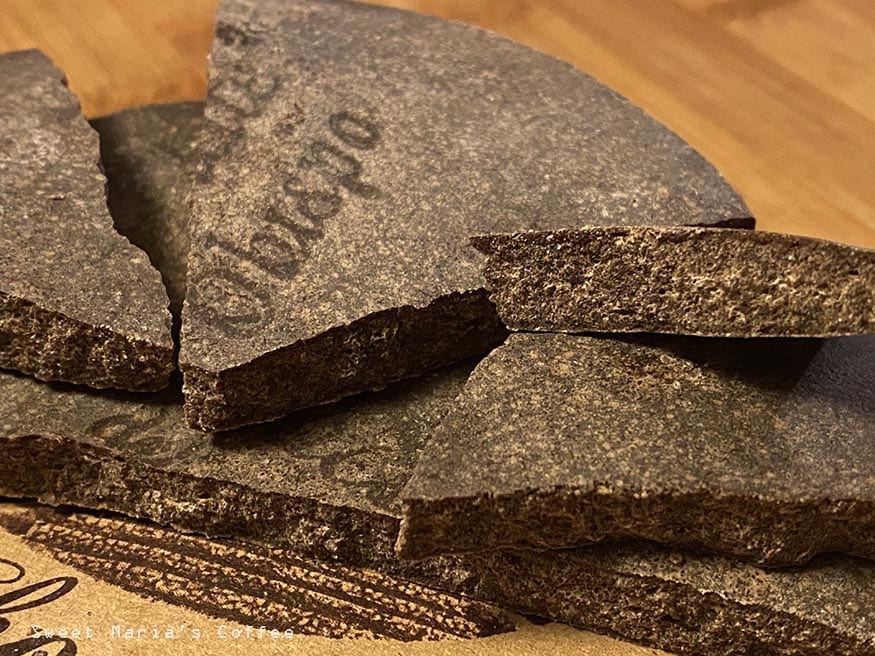 Mexican Drinking Chocolate is also worth distinguishing, as it blends cocoa nibs with sugar sweetness and sweet spices, usually cinnamon. It is also available with alternative spice additions like nutmeg or allspice, as well as chile, and nuts for texture. There are many variations. One issue is that in some brands or batches with cocoa can be poor quality and mustyOff aroma and flavor that reminds one of a dank, moldy closet. This flavor can hint at a dangerous coffee mold and should not be consumed.: Off aroma and flavor that reminds one of a. When we find this flavor in coffee, that's not what we mean! It's certainly a more rusticA general characterization of pleasantly "natural" flavors, less sophisticated and less refined, but appealing. : What is Rustic? This is a general term we came up with... Dried Apricots from Sun Maid at the supermarket, form of drinking cocoa, but it's mainly about the spice additions. (And some of the best I have had aren't from Mexico, but like the picture, from Guatemala!)
Important Distinctions in Chocolate: Fruited, vanilla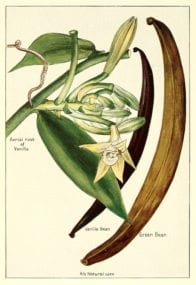 Vanilla notes in coffee are often related to caramelization notes, as butter and vanilla can be found in flavors and aromatics of roast reactions from reducing of sugars., spice and honey are four modifiers I can think of that are intrinsic to the category of high-quality Bean-to-Bar type bittersweet chocolate. Dutch cocoa is something specific that comes up, a powder treated to remove bitterness. (Dutch-process cocoa or, less-appealingly, alkalized cocoa, starts with cocoa beans that have been washed in alkaline solution of potassium carbonate).
Roast Matters!
Discussing the way chocolate flavors manifest in coffee would be lacking without addressing the critical element of roast. The degree of roasts, and formation of complexThe co-presence of many aroma and flavor attributes, with multiple layers. A general impression of a coffee, similar to judgments such as "balanced" or "structured" roast notes, along with coffee's native bitter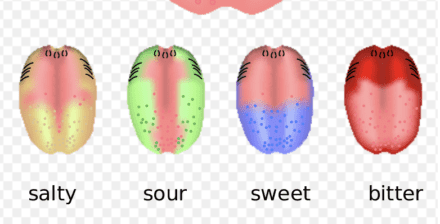 Bitterness is one of 5 basic tastes: Sour, Sweet, Salty, Bitter and Umami (savory flavors). There are many types of bitterness, hence not one avenue to tracking down its source. Bitterness as a positive quality aspect, is a core factor in the presence of chocolate flavors and aromas. This can be described as either roasty tones, like roast meat or quality peanuts, or as ashyThe smell or taste of ash, such as an ashtray, cigarette smoke, or fireplace. Often a roast defect.: A quality in aroma or flavor similar to that of an ashtray, the odor of smokers' fingers bitterness, that can be found by smelling a cocoa powder like Ghiradelli brand.
A coffee that might be nutty like hazelnut at a light City roastCity roast is what we define as the earliest palatable stage that the roast process can be stopped and result in good quality coffee. City roast occurs roughly between 415 and 425 degrees Fahrenheit in could turn to milk chocolate at City+City+ roast is an ideal roast level that occurs roughly between 425 and 435 degrees Fahrenheit in many coffee roasters with a responsive bean probe where First Crack starts in the 395 to 405 degree and bittersweet chocolate at Full City. This doesn't necessarily  happen: Chocolate flavors are not intrinsically tied to roast level. But the relationship is there, dependent on the originIn coffee talk, it refers to a coffee-producing region or country; such as, "I was just at origin." Of course "Origin" for most product we use is not a beautiful farm in a temperate climate, of the coffee and other factors.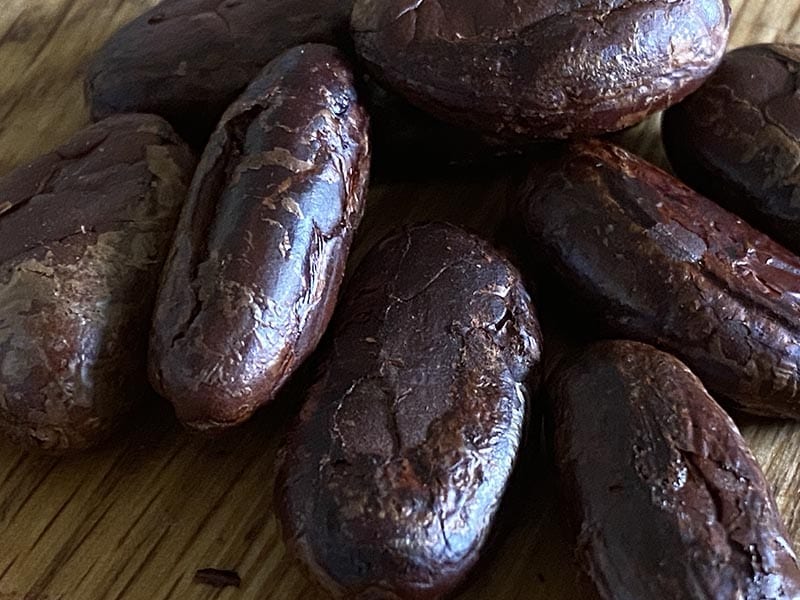 And what are those other factors? While some taste qualities seem to contribute to or even heighten the sense of "chocolate-like" taste in a coffee, I would say others can lead the taster away from applying a chocolate-related descriptor.
Sorry to be redundant, but light roast is one of them, or extreme dark roast. With light roasts, the most likely related attribute would be cocoa powder, either Dutch-process or not. Those with a lighter roast level (some made for baking in my experience) are easiest to find in lighter levels (City – City+) of coffees that lend themselves to it, liked Guatemalan coffees from 1400-1600.
Lower elevation centrals, or ones of mixed cultivars including catimors, like coffees from Honduras, tend to read as cocoa powder, but a more cheap commercial type. They lack clarity, and perhaps have greenishA smell or flavor of fresh-cut green plants, vegetable leaves or grass, usually indicating fresh new-crop coffees that have not fully rested in parchment.: A smell or flavor of fresh-cut green plants, vegetable leaves or herbalA flavor descriptor in coffee reminiscent of herbs, usually meaning aromatic, savory, leafy dried herbs. Usually, more specific descriptions are given, whether is is a floral herb, or sage-like, etc. In reality, there are very suggestions or slight earth.
Acidity in a nice coffee modifies the reading of chocolate with the sharpness and definition it gives to the overall taste. In a coffee that is high elevation, this might push a chocolate flavor towards a high quality, refined bean-to-bar type chocolate. But high acidity, and it's palate-cleansing sensations, can end up as "anti-chocolate" in cupping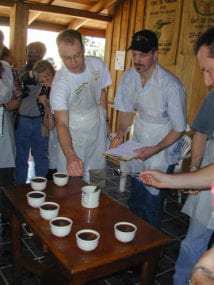 Cupping is a method of tasting coffee by steeping grounds in separate cups for discrete amounts of ground coffee, to reveal good flavors and defects to their fullest. It has formal elements and methodology in notes, guiding a taster away from reading chocolate.
I think in part this has to do with the way acidity changes mouthfeelHow a coffee feels in the mouth or its apparent texture, a tactile sensation : A major component in the flavor profile of a coffee, it is a tactile sensation in the mouth used in as well, and that coffees with low/moderate acidity might give a greater sense of viscosity, and therefore lend themselves more to a chocolate character.
Some delicate notes in coffee, like floral aspects, might reduce a focus on chocolate flavor. I can't think of many samples I have found extremely floral, where I have also noted primary chocolate or cocoa attributes.
---
This is Part 1 of 3 articles! The other coming parts are :
Part 2: Marketing Bitterness,
Part 3: Coffee Process / Cocoa Process: Similar or not?
---
Footnote: I don't know a lot about chocolate but what I read on wikipedia (!) and my accidental encounters with it on coffee trips. And when I eat it, which is often. When I talk about chocolate above, I am referring to my own experience as it shows up in coffee flavor . -t.o.
Also see our artitcles:
Coffee Science – Green Coffee Science and Cup Quality,
Coffee Science: Academic Papers and Documents