Stay up to date on coffee we have coming down the pipeline and our latest green coffee outlook and arrivals schedule.
Green Coffee Notes for May 2021:
The outlook on port congestion up and down the West Coast is not great. Container ships continue to be backed up at all West Coast destinations, and as of 2 weeks ago, there were a reported 25 ships waiting to berth in Oakland.
This is typically the slow time of the year at the Port, but record breaking numbers of incoming containers are expected to roll right into the late Summer rush when retailers start stocking for the holiday season.
There are many factors in play contributing to the long transit times. Recent examples we've experienced include container and equipment shortages at ports of origin

In coffee talk, it refers to a coffee-producing region or country; such as, "I was just at origin." Of course "Origin" for most product we use is not a beautiful farm in a temperate climate,

, delays at transfer ports, and difficulty booking space on shipping vessels. Isolated, each one has the potential to add days, if not weeks to transit times. Together, we're experiencing 1 to 2 month delays in some cases.
This is not just a "coffee problem", and cuts across all industries. These massive disruptions in the flow of goods are greatly affected by an inability to adjust to the unprecedented peaks and valleys in consumer demand throughout the pandemic, putting stress on the entire global supply chain.
It's not all doom and gloom. Coffee is still moving, albeit slowly, and we've seen arrivals from Colombia

Colombian coffee is highly marketed and widely available in the US. They have been largely successful at equating the name Colombian Coffee with "Good" Coffee. This is half-true. Colombian can be very balanced, with good

, Tanzania

In terms of the Tanzania coffee character, it belongs to the Central/East African family of washed (wet-processed) coffees, bright (acidy), and mostly aggressively flavorful of which Kenya is certainly the dominant coffee. Peaberries are often

and Kenya

Kenya is the East African powerhouse of the coffee world. Both in the cup, and the way they run their trade, everything is topnotch.: Kenya is the East African powerhouse of the coffee world. Both

over the last two weeks. While Colombian coffees are already making their way to our offer list, Tanzania and Kenya containers are still currently in the queue at port.
While ETA's are nearly impossible to nail down right now, I'm guessing that we will have our first Kenyas available by the end of May, Ethiopia

Ethiopia is the birthplace of coffee: it is in the forests of the Kaffa region that coffee arabica grew wild. Coffee is "Bun" or "Buna" in Ethiopia, so Coffee Bean is quite possibly a poor

and Guatemala

Guatemalan coffee is considered a top quality coffee producer in Central America. Due to our proximity to Guatemala, some of the nicest coffees from this origin come to the United States. : Guatemalan growing regions

mid-to-late June.
You may notice that our May/June list of "Upcoming" coffees looks a little thin. We remain cautious as we wait for coffee to land, but expect the count to grow very soon. The list of "Incoming" coffees, on the other hand, has filled out quite a bit, and includes nearly all of our coffees booked in Guatemala, Ethiopia and Kenya.
*To those waiting on Liquid Amber blend – due to the recent COVID-19 outbreak in India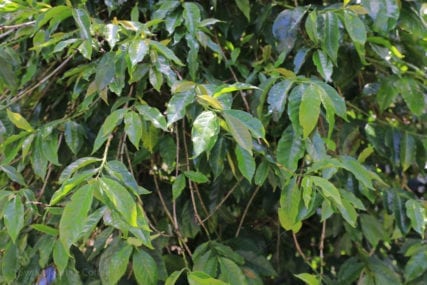 S-795 is a variety based on the " S-Line" coffees of India, and stands for Selection 795, It has a very fine cup, one of the best in Indonesia, but is not a high volume, our shipment of Monsoon coffee has been delayed. We are still waiting for a realistic ETD on that shipment. Thanks for understanding!
Upcoming green coffees currently on the schedule to be added to our website: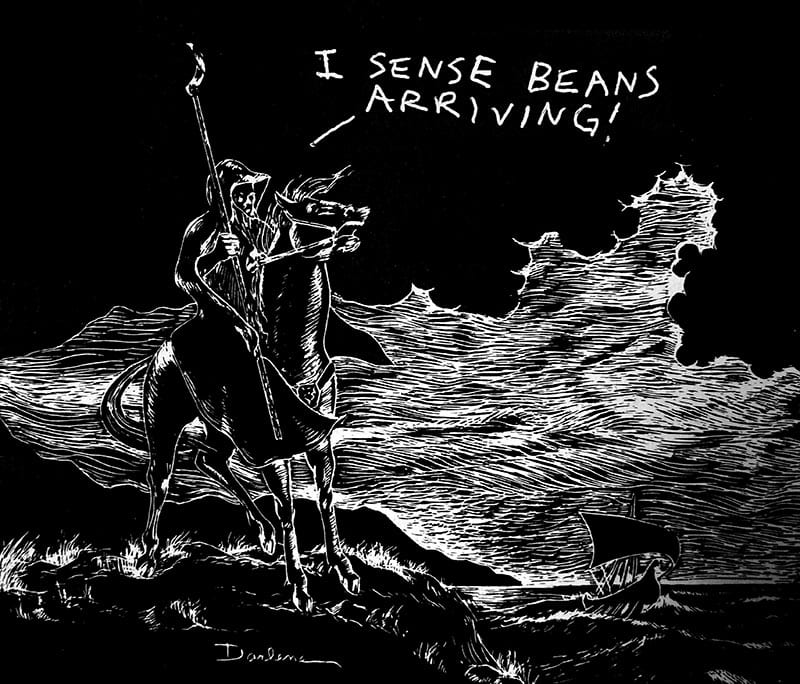 Incoming coffees currently on the water: