QuakersA quaker is an industry term to describe under-ripe, undeveloped coffee seeds that fail to roast properly.: A quaker is an industry term to describe under-ripe, undeveloped coffee seeds that fail to roast properly. These and Coffee
Quakers, aside from being a conscientious religious society, are also the designation for a coffee defectIn coffee, a defect refers to specific preparation problems with the green coffee, or a flavor problem found in the cupping process. Bad seeds in the green coffee sample are termed defects, and scored against. It sounds more like an insult than an homage, and I am sure it's time to find a better name for this particular coffee problem. (I know for sure that if there was a defective bean called a "Catholic" I would be a little insulted). But the devilish coffee trader from ages ago that came up with this term is a bit clever. Quakers are easily identified by those who roast dry-processed coffees; they are the tan beans that fail to take on the color of their neighbors. In other words, they are resisters, conscientious or not, but they resist the roast nonetheless, just as someone might resist war, i.e. a Quaker! So perhaps it's an offhand compliment, or just a bad analogy (roasting as war?!?). I have no idea if my analogy is correct; I'm just a little proud of myself for figuring that one out. While it's easy to spot quakers in roasted coffee, they are not so easy to identify in green coffee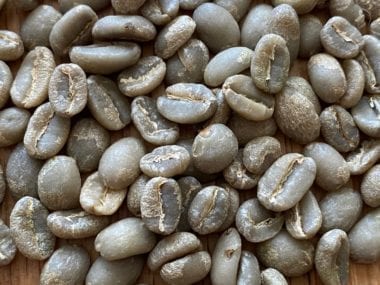 Green coffee refers to the processed seed of the coffee tree fruit. Coffee is a flowering shrub that produces fruit. The seeds of the fruit are processed, roasted, ground and prepared as an infusion.: Coffee. In green form, you can find quakers only by looking carefully for a slightly shriveled surface texture and a too-green, almost shiny hue. Quakers are under-ripe beans, coffee cherries that were picked immaturely. A roasted quaker does not have the chemical compounds to color as a mature harvested coffee bean would (that is, one that comes from a ripe, red coffee cherryOriginally coffee literature referred to the fruit of the tree as a "berry" but in time it became a cherry. It is of course neither. Nor is the seed of the coffee a bean. All on the tree). One issue is that it does not have the acid balanceSuggests a harmony and proportion of qualities, and implies mildness since no one quality dominates.: Balance is both an obvious and slippery taste term. It implies a harmony and proportion of qualities, and perhaps a, proteins, lipids or starches that are converted to sugars when heat is applied. Since there are no sugars to caramelize, "browning" of the coffee (a result of something called the MaillardAn important reaction in coffee roasting that results in the browning of the green coffee seed.: The Maillard reaction is a chemical reaction between an amino acid and a reducing sugar, induced by heat in reaction) cannot occur. Lastly, the physical makeup of the bean lacks integrity. The cellular walls are thin, weak, lack celluloseCellulose is the principle fiber of the cell wall of coffee. It is partially ordered (crystalline) and partially disordered (amorphous). The amorphous regions are highly accessible and react readily, but the crystalline regions with close and the immature seed cannot acquire and transfer heat properly. So why do we find quakers most often in dry-processed coffees? Does the presence of quakers mean a coffee is bad? If you recall, wet-processing involves harvesting coffee cherry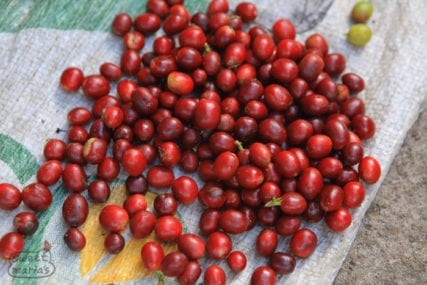 Either a flavor in the coffee, or referring to the fruit of the coffee tree, which somewhat resembles a red cherry.: Either a flavor in the coffee, or referring to the fruit of the coffee from the tree, removing the skin, fermenting the seed (inside it's parchmentGreen coffee still in its outer shell, before dry-milling, is called Parchment coffee (pergamino). In the wet process, coffee is peeled, fermented, washed and then ready for drying on the patio, bed, or a mechanical shell and coated with a sticky fruit pulp layer), then washing it with water to remove now-fermented, broken-down fruit. When you wash this coffee, traditionally in long concrete channels, the seeds from immature fruit will float, and is easily skimmed off the top of the water. Actually, if we rewind to the first step of the wet-process, much of the unripe, green coffee cherry doesn't even make it to the washing channels. When you remove the skin, the seeds are pushed out of red ripe cherry easily, while it is difficult to de-skin
unripe green cherry. (Imagine the difference between peeling a ripe orange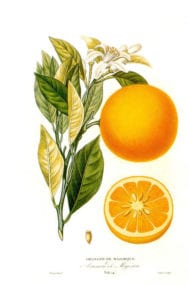 Orange aromatics and flavors are prized in coffee, whether they take the form of sweet orange flesh and pulp, or orange peel. Orange flavors or aromatics can range in degrees of ripeness, which also involves versus a green one). The machine allows only the seed to pass so much of the whole unripe cherry is removed at the get-go. Now consider dry-process coffees. In this simple method, whole, intact cherry is laid out in the sun (on patios, raised screens as in Ethiopia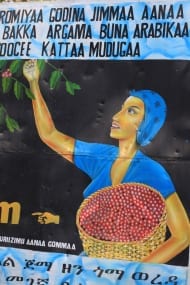 Ethiopia is the birthplace of coffee: it is in the forests of the Kaffa region that coffee arabica grew wild. Coffee is "Bun" or "Buna" in Ethiopia, so Coffee Bean is quite possibly a poor, or rooftops as in YemenYemen has a coffee culture like no other place, and perhaps some of what we enjoy in this cup is due to their old style of trade...: Technically, Yemen is on the Asian continent (on) to sun-dry. In some climates, the coffee can even dry on the tree, and is then picked (some Brazils and India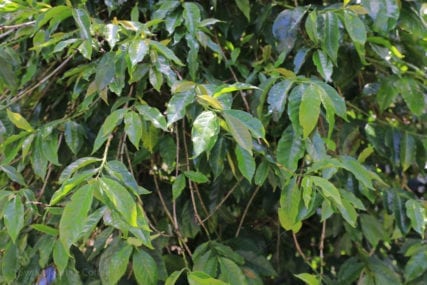 S-795 is a variety based on the " S-Line" coffees of India, and stands for Selection 795, It has a very fine cup, one of the best in Indonesia, but is not a high volume coffees). After a couple weeks of drying, the whole dried fruit, now a raisiny brown-to-black hue, is ready to be processed. In one step, a huller removes the skin, dried mucilage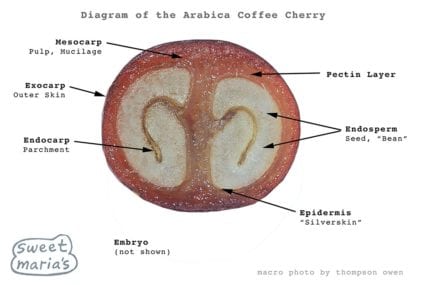 Mucilage indicates the fruity layer of the coffee cherry, between the outer skin and the parchment layer that surrounds the seed. It readily clings to the inner parchment holding the green bean. Think of the fruit, and parchment shell. Then the coffee is visually sorted to remove defects. So what's missing there? There is no opportunity to separate the coffee with water, to remove unripe "floatersFloaters are defective coffee cherries or depulped seeds that float to the surface of a water bath.: During the wet-process method, coffee cherry or the de-pulped (without skin) coffee seeds are floated in a water." And as noted, quakers are quite difficult to spot visually once the coffee is dry. It is possible to use densometric sortingCoffee is sorted by size, density, and color in its preparation for export.: Sorting refers to several steps performed in the preparation of coffee for export. Coffee is sorted by size on a grader or at that point, since quakers are "light" beans, and do not have the same densityThe density of a coffee bean is often taken as a sign of quality, as a more dense bean will roast more with a better dynamic. The density of a coffee bean is often taken in their physical structure as ripe coffee. But in many countries, the density table (called an Oliver table for the maker) would break the budget, or is simply not a part of the local tradition. Consider Yemen, where it is practically an obligation for the exporter to hire as many people as possible to hand-sort the coffee; it provides a lot of jobs! There are fantastic dry-process coffees that will have the occasional quaker. Without culling them, they add a dry peanut flavor to the cup, a tightness in the finishSimilar to aftertaste, but it refers to the impression as the coffee leaves the palate. Aftertaste is the sensations gathered after the coffee has left the mouth. We combine these to form the "final flavor, some astringency. Culling them out changes the cup, and sometimes over-culling can remove some of the character you might expect from a coffee, say a Harar. When we roast a dry-processed lot that has some quakers (most recently, our excellent Ethiopia Sidamo Special Selection), we remove the absolute lightest beans by hand. The variation in bean-to-bean color in a dry processDry process coffee is a method for taking the fruit from the tree to an exportable green bean. The whole intact coffee cherry is dried in the sun with the green bean inside. Later it lot is normal due to the primitive processingThe removal of the cherry and parchment from the coffee seed.: Coffee is either wet-processed (also called washed or wet-milled) or dry-processed (also called wild, natural or natural dry, and we abbreviate it DP sometimes)., and part of its character. If you start to get overzealous in post-roast preparationPreparation refers to the dry-milling steps of preparing coffee for export: hulling, grading, classifying, sorting.: Preparation refers to the dry-milling steps of preparing coffee for export: hulling, grading, classifying, sorting. Sorting means using density sorters, you might find you lose more than you gain.
Travelogue to the Max
An apology for the '80s title; (I blame a So. Cal. childhood for this). What I am referring to is my somewhat excessive Yemen travelogue of 380 photos plus a small essay. I traveled for 10 days, and then it took another 10 days to deal with the many hundreds of pictures and assemble them into web pages! Anyway, there are some interesting shots, and I learned so much about this amazing place, the first commercial coffee originIn coffee talk, it refers to a coffee-producing region or country; such as, "I was just at origin." Of course "Origin" for most product we use is not a beautiful farm in a temperate climate,. (Coffee is native to the Kaffa region of Ethiopia, and was planted all along the slave route to the Harar region, but was first grown commercially in Yemen, just across the Red Sea). As an outcome of this trip, we have been cupping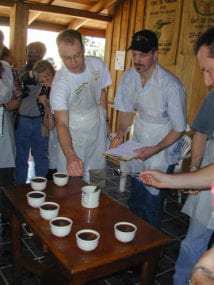 Cupping is a method of tasting coffee by steeping grounds in separate cups for discrete amounts of ground coffee, to reveal good flavors and defects to their fullest. It has formal elements and methodology in some very interesting samples from old and new Yemeni regions, from my new contacts there. We are also trying to get a unique Yemeni tea called Keshir. Is Sweet Maria's going "tea" on you … no! But this is traditional Yemeni tea you brew from the skin of the dry-processed coffee fruit. So in fact it is "Coffee Tea." Hopefully the USDA and DepartmentA Department is the term used in some Latin American countries for a State or County. For example, Huila Department is the state in the South of Colombia. of Homeland Security will let us import a small amount of this so we can share it with you all! Remember, it takes months from the time I go to an origin country and cup lots, until the time the coffee arrives, so be patient. New Yemeni coffees start to arrive in early-to-mid February. Next up in January, a trip to India to find some of the tallest coffee trees in the world, the unique type that is neither ArabicaArabica refers to Coffea Arabica, the taxonomic species name of the genus responsible for around 75% of the worlds commercial coffee crop.: Arabica refers to Coffea Arabica, the taxonomic species name of the genus responsible nor RobustaRobusta usually refers to Coffea Robusta, responsible for roughly 25% of the world's commercial coffee. Taxonomy of Robusta is debated: some sources use "Robusta" to refer to any variety of Coffea Canephora, and some use, but Coffea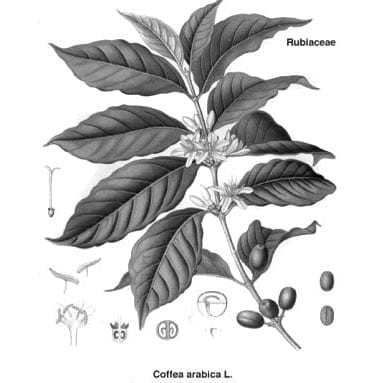 The botanical genus colloquially referred to as the "coffea genus," which is comprised of over 120 individual species. These are generally opposite-leaved, evergreen shrubs or small understory trees with a horizontal branching pattern. They contain LibericaCoffea Liberica is a distinct Species in the Genus Coffea : Coffea Liberica is a distinct Species in the Genus Coffea originating in Liberia, West Africa. It is a tree-like form, with mild cup that. These trees must be harvested with tall ladders, hence the awkward claim that this is the sole coffee harvested exclusively by men. –Tom
New EspressoA small coffee beverage, about 20 ml, prepared on an espresso machine where pressurized hot water extracted through compressed coffee.: In its most stripped-down, basic form, this is a working definition for espresso: A small Monkey Shirts
We are trying something different: reverse espresso monkey shirts, crème-colored ink on dark brown … real coffee colors. We are also making toddler-size one-pieces, as many of you have requested. I know our little Ben (1 year on January 20!) will like them too. -Maria
Sweet Maria's Coffee
1115 21st Street, Oakland CA
94607
web: www.sweetmarias.com
email: [email protected]
Sweet Maria's Green Coffee
Offering List
as of Jan 8, 2008 – there are many,
many incoming lots weekly. Check the web site – this list is
certainly out-of-date!
Central American 1 lb 2 lb 5 lb 10 Lb 20 lb
Costa RicaCosta Rican coffee is typically very clean, sweet, with lots of floral accents. hey are prized for their high notes: bright citrus or berry-like flavors in the acidity, with distinct nut-to-chocolate roasty flavors.: Can a Coop Dota Dry-Process $5.20 $9.88 $22.62 $43.16 $80.08
Costa Rica Dota Peaberry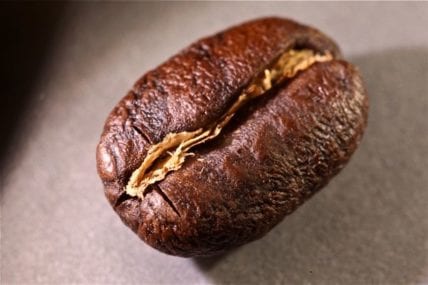 The Spanish-language term for Peaberry is the same for "snail". See Peaberry for more information on the single bean fruit of the coffee tree. A peaberry is the rounded singular seed found in the coffee Special $5.10 $9.69 $22.19 $42.33 $78.54
Costa Rica La Horqueta "Top 50" $5.50 $10.45 $23.93 $45.65 $84.70
Costa Rica Tarrazu -La Minita $6.80 $12.92 $29.58 $56.44 $104.72
Costa Rica Naranjo Caracol PeaberryA peaberry is a green coffee "bean" that has a rounded form: Coffee is the dried seed from the fruit of a flowering tree - each fruit having 2 seeds facing each other (the flat $4.95 $9.41 $21.53 $41.09 $76.23
El SalvadorEl Salvador coffee had an undeservingly poor reputation for years, marred mostly by the inability to deliver coffee of high quality in an unstable political climate. Unfortunately, agriculture is the first to suffer in revolution, – Yellow BourbonYellow Bourbon is a subtype that has fruit which ripens to a yellow color, found mainly in Brazil where it was first grown. Bourbon coffees are named for the island in the India Ocean were Cultivar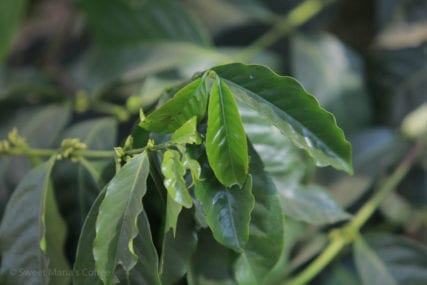 USDA is (obviously) the United States Department of Agriculture. USDA also had coffee plant breeding programs in the past and one variety they distributed to Indonesia and was widely planted is called USDA  (sounds like  $5.65 $10.74 $24.58 $46.90 $87.01
GuatemalaGuatemalan coffee is considered a top quality coffee producer in Central America. Due to our proximity to Guatemala, some of the nicest coffees from this origin come to the United States. : Guatemalan growing regions Antigua Retana Yellow BourbonA coffee cultivar; a cross between Typica and Bourbon, originally grown in Brazil: Mundo Novo is a commercial coffee cultivar; a natural hybrid between "Sumatra" and Red Bourbon, originally grown in Brazil. It was developed $6.90 $13.11 $30.02 $57.27 $106.26
Guatemala- Finca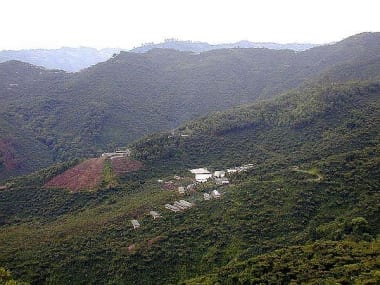 Spanish 101: Finca is the Spanish word for farm. Sometimes the term Hacienda is used to imply an Estate, which would mean the farm has its own wet-mill. A Finca does not necessarily have a San José Ocaña