Costa RicaCosta Rican coffee is typically very clean, sweet, with lots of floral accents. hey are prized for their high notes: bright citrus or berry-like flavors in the acidity, with distinct nut-to-chocolate roasty flavors.: Can a: Can a Coffee Be Too Perfect?
There's a few of us in the coffee trade… overopinionated, obsessive, bi-polar green coffee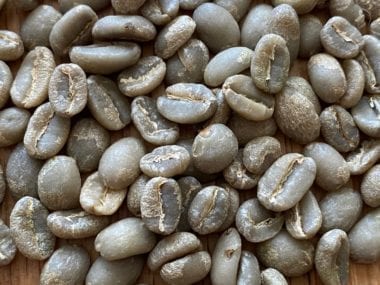 Green coffee refers to the processed seed of the coffee tree fruit. Coffee is a flowering shrub that produces fruit. The seeds of the fruit are processed, roasted, ground and prepared as an infusion.: Coffee buyers. We like an underdog, and will champion a great, under-appreciated coffee ad nauseam. And conversely we will hurl invective with enthusiasm at an overrated coffee. There's nothing in-between, greatness and
nothingness. We are grumblers and curmudgeons. We really, really like coffee. For years, Costa Rican coffees have been a stick in my craw, because so many of them offered in the U.S. market are precisely that thing in between. They occupy a space on the margins of Specialty Coffee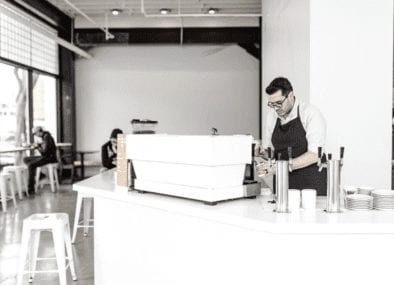 Specialty coffee was a term devised to mean higher levels of green coffee quality than average "industrial coffee" or "commercial coffee". At this point, the term is of limited use, since every multi-national coffee broker; too balanced and mild to be banished to the Quickie-Marts of the world, too quietly boring to inspire me to give a rat's behind about them. In past years, I can't express the kind of stupor that cupping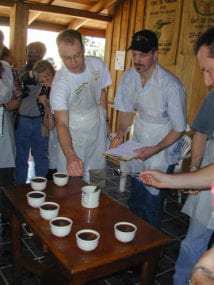 Cupping is a method of tasting coffee by steeping grounds in separate cups for discrete amounts of ground coffee, to reveal good flavors and defects to their fullest. It has formal elements and methodology in 20 lots of SHB Costa Rican coffees will induce. And they are so popular! Everyone asks for them, everyone buys them, every coffeehouse serves them. They sell if they are good, if they are bad; they would sell if the bag was full of sawdust. That's why we went with the La Minita coffees when nothing else could measure up. What could a cupperOne who cups, or tastes and evaluates, coffee.: A cupper is a person who performs the somewhat formal analysis of coffee quality, called cupping. See the definition of cupping for more information. It has nothing expect from the Costa Rican cup? A clean, mildly sweet, mildly bright, mild-bodied cup of mild coffee. For me, it was like a cup of stripmall Suburbia. It was a cup that was ubiquitous, inoffensive, didn't say where it came from, didn't have character. And character is my modus operandi as a cupper … even if it's not a perfect match for my palate; I will always have respect for a coffee with character. While particular Costa Rican farms (fincas) receive an undue amount of attention, coffee drinkers are wise to remember there are 130,000 large and small farms. The problem in Costa Rica is they have promoted a system where coffee is sold as "brands" developed by the mill (Beneficio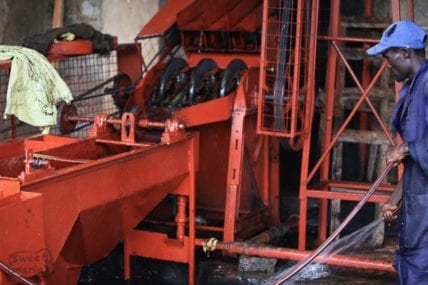 In Kenya, a "Factory" is actually a coffee wet mill (called a washing station in other parts of Africa) where the fresh cherry is brought for wet-processing. It is called a wet mill usually, and) rather than by distinct lots of coffee from particular farms. We evaluate every coffee by the cup quality, not the route to market … but I personally would like to see this BeneficioIn Latin American countries, a wet mill is called a Beneficio, where fresh coffee cherries are brought for pulping, fermentation, and drying.: In Latin American countries, a wet mill is called a Beneficio, where fresh "brand" notion abandoned. In most cases our coffee is designated by farm. Another problem: Catimor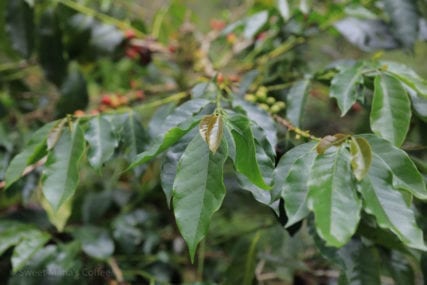 Ateng is a common name for Catimor coffees widely planted in Sumatra and other Indonesia isles.: Ateng, with several subtypes, is a common name for Catimor coffees widely planted in Sumatra and other Indonesia isles., the coffee varietal that has great yield per tree but inferior cup quality, and Costa Rica bought into the CatimorCatimor is a broad group of cultivars derived from a Hibrido de Timor (HdT) and Caturra cross, highly productive, sometimes with inferior cup flavor. The main issue is the Robusta content in HdT, although this re-planting craze in a big way. About 10-20 years ago farms systematically ripped out Caturra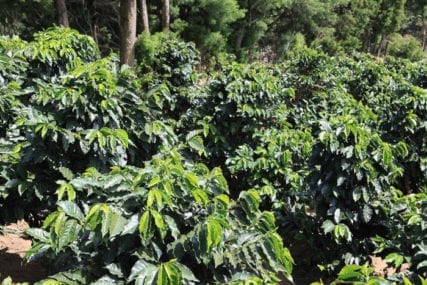 Caturra is an Arabica cultivar discovered as a natural mutant of Bourbon in Brazil in the first decade of the 20th century,  but wasn't studied until 1937. It has a good yield potential, but was from the 1950s and planted the Catimor types called "Costa Rica 95" and "5175." Catimor is actually a cross between Caturra (a medium-yield, quality varietal with citrusy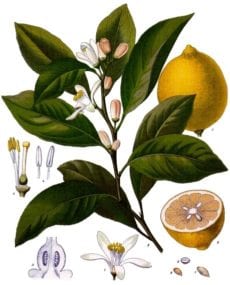 Qualities in coffee that are reminiscent of a citrus fruit; orange, lemon, grapefruit, kumquat, etc.: Qualities in coffee that are reminiscent of a citrus fruit; orange, lemon, grapefruit, kumquat, etc. Usually these terms imply a character) and Timor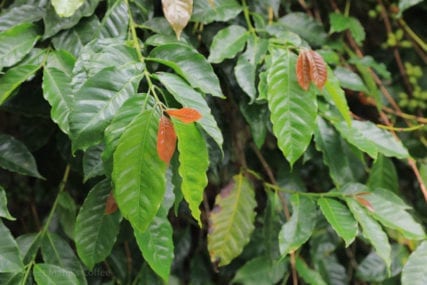 Hibrido de Timor abbreviated HdT is the interspecies hybrid of C. Arabica and C. Canephora (Robusta) that was found in Timor Leste in the 1940s. It has been the bases of plant breeding for disease RobustaRobusta usually refers to Coffea Robusta, responsible for roughly 25% of the world's commercial coffee. Taxonomy of Robusta is debated: some sources use "Robusta" to refer to any variety of Coffea Canephora, and some use, hence the name Ca-Timor. It's this Timor Robusta that taints the cup character, producing a particular unpolished, rough character in the cup. It actually does little harm when it is 10% or less of the coffee in a cup, but above that it can be foul. We try to avoid it, if I can detect it is present.
On the Flip Side …
Okay, enough complaining: This year the Costa Rica samples have been a real treat! The traditionally mediocre coffees were okay, the okay coffees were
good, and the good coffees were great. And since only the last category has anything to do with Sweet Maria's, you are going to see an expanded selection of Costa Rican coffees. Old-timers know the La Minita Tarrazú is the benchmark not only of Costa Rican coffees, but also for Central American wet-processed coffees in general. It is excellent, as always! But the other offerings from Tarrazú have ascended to the same rung, or at least close to it. The Llano Bonito isn't prepared to the same high level as the La Minita but the cup has a remarkable high-toned bright snap in it, and considerable depth in chocolate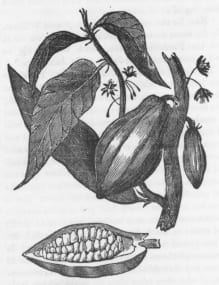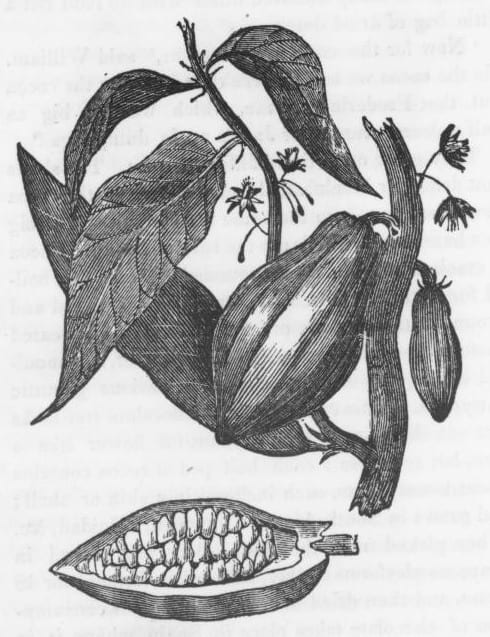 A general flavor or aroma term reminiscent of chocolate. But what type? Usually described with more specifics.: Chocolate is a broad, general flavor or aroma term reminiscent of chocolate. But what type? There are so midrange flavors. The La Laguna from Tres Rios has a raspberry fresh-fruit flavor. The Conquistador is ripely fruitedIn some coffee taster's lexicon, "fruity" means the coffee is tainted with fruit, and "fruited" means a coffee is graced by positive fruit notes. We don't exactly see the difference in terms of these two; the La Magnolia has spice and lemon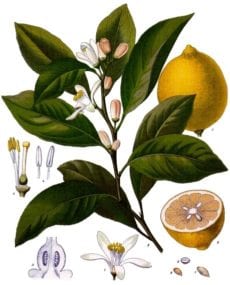 Lemon notes, as well as other related citrusy flavors or acidities, are prized in coffee. These usually express themselves as a bright accent in the cup, or aromatic citrus aspects, but not as blunt sourness. zest. And coming in late July we have our Auction Lot we won in the 2003 Costa Rica auction (called Cosecha del Oro or Golden Crop). The El Legendario coffee from South Tarrazú is a deep cup, with raisiny fruit, blackberryBlackberry flavor in coffee sometimes relates to slightly more developed roast levels.: Blackberry is found as a fragrance, aroma or flavor in some coffees. I find that it is less obvious at very light roast, spice, and an overall deep cup character that is rare in the range of coffee flavors that come from Costa Rica. In short, these are coffees with character, coffees that inspire adjectives galore! Read the online Coffee Cupping Reviews for our Costa Rican coffees on the web site for more information.
Just One More Inscrutable Detail …
Just what exactly is Tarrazú? It's a valley, but there's an ongoing problem with Tarrazú coffees … the name has received such attention that coffees are being sold as Tarrazú when they are 100 miles outside the region. (The same problem arises with the Antigua name in GuatemalaGuatemalan coffee is considered a top quality coffee producer in Central America. Due to our proximity to Guatemala, some of the nicest coffees from this origin come to the United States. : Guatemalan growing regions). Since the coffees are Beneficio-branded, there's a great temptation to blend in outside coffees at the mill. True, the verity of an originIn coffee talk, it refers to a coffee-producing region or country; such as, "I was just at origin." Of course "Origin" for most product we use is not a beautiful farm in a temperate climate, is of great concern, but the cup character is of greater concern. I have definitely cupped many Tarrazú coffees that do not live up to the name, and many non-Tarrazús that are better. This is the benefit of the blind-cupping process. As coffee tradespeople and consumers, we need to seek truth in the regional differences, and also avoid getting hung up on "brand names" as the ultimate determination of quality …its a tough balancing act but singular attention to cup quality will prevail!
Sweet Maria's Coffee Inc.
1455 64th Street, Emeryville CA 94608
web: www.sweetmarias.com
email: [email protected]
Sweet Marias Green Coffee Offerings on 6/15/03:
Central American 1 lb 2 lb 5 lb 20 lb
Costa Rican Dota -El Conquistador $5.00 $9.50 $21.75
$77.00
Costa Rican Tarrazú – Llano Bonito $4.70 $8.93 $20.45
$72.38
Costa Rican Tres Rios – La Laguna $4.60 $8.74 $20.01 $70.84
Costa Rican Tres Rios – La Magnolia $4.90 $9.31 $21.32
$75.46
Costa Rican La Minita Tarrazú $6.80 $12.92 $30.26 $108.80
Costa Rican Santa Elena "Miel" $4.70 $8.93 $20.45 $72.38
Guatemala Antigua -La Flor del Cafe $5.10 $9.69 $22.19
$78.54
Guatemala Coban Tanchi $5.00 $9.50 $21.75 $77.00
Guatemala Huehuetenango -El Injerto $4.90 $9.31 $21.32
$75.46
Guatemala Huehuetenango -Huixoc $4.80 $9.12 $20.88
$73.92
Mexican OrganicGrown without the use of artificial fertilizers, herbicides, etc.: Organic coffee has been grown according to organic farming techniques, typically without the use of artificial fertilizers. Some farms have more local Organic Certification than the Chiapas $4.60 $8.74 $20.01 $70.84
Mexican Oaxaca – Fino Rojas $4.60 $8.74 $20.01 $70.84
Mexican Organic Oaxaca -El Olivo $4.60 $8.74 $20.01
$70.84
Nicaragua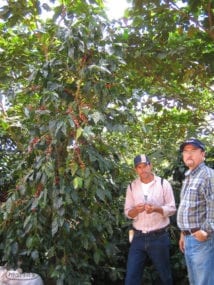 Nicaraguan coffees from the Segovia, Jinotega, Ocotal and Matagalpa regions are nice balanced cups. They often possess interesting cup character along with body and balance, outperforming many other balanced Central American and South American high-grown Org/FT Segovia -Miraflores $4.80 $9.12 $20.88
$73.92
Nicaragua Matagalpa MaragogypeMaragogype is a mutation of Typica coffee and was discovered in Brazil. The Maragogype is a large plant with big leaves, low production and very large fruits (and seeds / green beans). It has been $5.20 $9.88 $22.62
$80.08
Nicaragua Matagalpa PacamaraAs the name implies, Pacamara is a large bean cultivar, a cross between Pacas and Maragogype with unique flavor properties. This variant originated in El Salvador in 1958, and has spread to nearby Central American 19+ $4.90 $9.31 $21.32
$75.46
PanamaPanama coffee ranges from medium quality lower altitude farms to those at 1600 - 1800 meters centered in the area of Boquete in the Chirqui district near the border with Costa Rica. Some farms feature Auction Lot -Elida EstateA "coffee estate" is used to imply a farm that has its own processing facility, a wet-mill. In Spanish this is called an Hacienda. A Finca (farm) does not necessarily have a mill. (And Finca $6.20 $11.78 $26.97 $95.48
South American 1 lb 2 lb 5 lb 20 lb
Bolivian Organic -Aecar Coop $4.80 $9.12 $20.88$73.92
BrazilBrazil is a coffee giant . As Frank Sinatra sang, "they grow an awful lot of coffee in Brazil".: Brazil is a coffee giant . As Frank Sinatra sang, "they grow an awful lot of "Cup of Excellence" -Boa Vista $7.50 $14.25 $32.63
$115.50
Brazil FazendaFazenda is the Portuguese word for farm, hence it is the term used in Brazil. Fazenda is not a coffee-specific term. Vargem Grande $4.60 $8.74 $20.01 $70.84
Colombian Huila SupremoA Colombian coffee grade referring to screen size of 17-18 screen. In the traditional bulk Arabica business, Supremo was the top grade Colombia, with Excelso one step below at 15-16 screen. Neither of these refer Lot 4286 $4.40 $8.36 $19.14
$67.76
Colombian Narino -San Lorenzo $5.10 $9.69 $22.19 $78.54
Colombian Organic Mesa de Los Santos $5.10 $9.69 $22.19
$78.54
PeruPeruvian coffees have Central American brightness but in a South American coffee flavor package overall. The good organic lots do have more of a "rustic" coffee character.: Organic Peru ... you can get it anywhere Org-FT Chanchamayo $5.00 $9.50 $21.75 $77.00
African- Arabian 1 lb 2 lb 5 lb 20 lb
Ethiopian Harar Horse Lot 4333 $5.00 $9.50 $21.75 $77.00
Ethiopian Yirgacheffe Lot 4452 $5.20 $9.88 $22.62 $80.08
KenyaKenya is the East African powerhouse of the coffee world. Both in the cup, and the way they run their trade, everything is topnotch.: Kenya is the East African powerhouse of the coffee world. Both AA Auction Lot -Mika 432 $5.70 $10.83 $24.80$87.78
Kenya AA Auction Lot -Rugeju 673 $6.10 $11.59 $26.54
$93.94
Tanzanian Southern Peaberry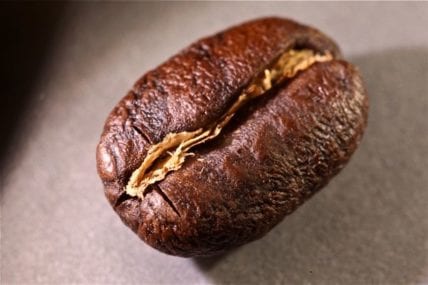 The Spanish-language term for Peaberry is the same for "snail". See Peaberry for more information on the single bean fruit of the coffee tree. A peaberry is the rounded singular seed found in the coffee $4.90 $9.31 $21.32 $75.46
UgandaWhile Arabica was introduced at the beginning of the 1900's, Robusta coffee is indigenous to the country, and has been a part of Ugandan life for centuries. The variety of Wild Robusta Coffee still growing AA Mbale Bugisu $4.20 $7.98 $18.27 $64.68
YemenYemen has a coffee culture like no other place, and perhaps some of what we enjoy in this cup is due to their old style of trade...: Technically, Yemen is on the Asian continent (on MokhaThe Yemeni type of coffee, both in terms of the family of cultivars planted there, and the general trade name.: Mokha Yemeni type of coffee, both in terms of the family of cultivars planted there, Ismaili (Hirazi) $7.80 $14.82 $36.27 $124.80
Yemen Mokha Haimi $7.20 $13.68 $33.48 $115.20
Yemen Mokha Mattari $6.55 $12.45 $28.49$104.80
Zimbabwe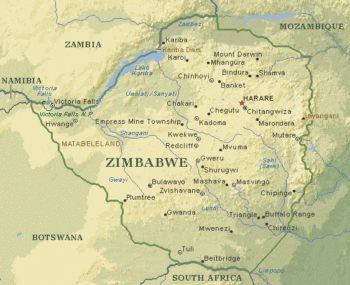 Zimbabwe, formerly known as lower Rhodesia until independence in 1980, has produced great coffee since production was introduced in the 1960s. Like Zambian coffees, these coffees are often overshadowed by the great East African coffee: AA+ Salimba $4.80 $9.12 $20.88$73.92
Indonesian- Indian 1 lb 2 lb 5 lb 20 lb
Indian Monsooned Malabar Coehlo's Gold $5.00 $9.50
$21.75 $77.00
Indian Pearl Mountain PeaberryA peaberry is a green coffee "bean" that has a rounded form: Coffee is the dried seed from the fruit of a flowering tree - each fruit having 2 seeds facing each other (the flat $4.80 $9.12 $20.88$73.92
Java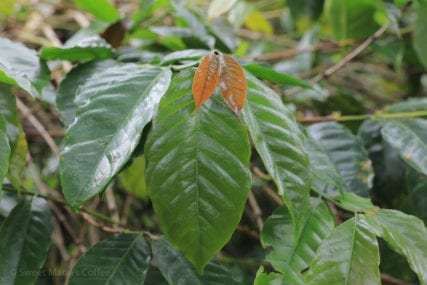 There are several types of Abyssinia, but they are not from Ethiopia but rather Indonesia. Abyssinia 3 = AB3. PJS Cramer, a Dutch plant researcher, introduced this variety in 1928, supposedly from Ethiopia seed stock. It was Government Estate -Blawan $4.70 $8.93 $20.45 $72.38
Papua New GuineaPapua New Guinea (PNG) occupies the eastern half of the island it shares with the Indonesian province of Irian Jaya, part of Indonesia. The two primary areas for coffee production can be grouped roughly as Arokara AA $4.80 $9.12 $20.88$73.92
Papua New Guinea -Organic A $4.80 $9.12 $20.88$73.92
SulawesiSulawesi coffees are low-acid with great body and that deep, brooding cup profile akin to Sumatra. The coffee is sometimes known as Celebes, which was the Dutch colonial name for the island. Indonesians are available Toraja Gr. 1 -Lot 1942 $4.50 $8.55 $19.58 $69.30
Sulawesi Aged Kalossi Toraja $6.00 $11.40 $26.10 $92.40
Aged SumatraIndonesians are available as a unique wet-hulled or dry-hulled (washed) coffees. Giling Basah is the name for the wet-hulling process in Bahasa language, and will have more body and often more of the "character" that MandhelingA trade name used for wet-hulled Sumatra coffees. It is an area and a culture group as well (spelled Mandailing often) but there is not as much coffee production in this area anymore, south of $5.80 $11.02 $25.23 $89.32
Sumatra Iskandar Triple-Pick $5.30 $10.07 $23.06 $81.62
Sumatra Mandheling DP Lot 8809 $4.50 $8.55 $19.58
$69.30
Sumatra Mandheling DP -SUPER PREP $4.90 $9.31 $21.32
$75.46
Islands- Blends -Etc. 1 lb 2 lb 5 lb 20 lb
HawaiiThe Kona district on the big island of Hawaii produces the best coffee from this state - clean, sweet and mild. : Ah, Hawaii... what a nice place. They grow nuts, fruit, and coffee. The Kona-Greenwell Farms '02 $15.00 $28.80$69.75 5
lb limit
Puerto Rican Yauco Selecto AA $10.40 $19.76 $48.36 5 lb limit
SM's Moka Kadir Blend $5.60 $10.64 $24.36 $86.24
SM's EspressoA small coffee beverage, about 20 ml, prepared on an espresso machine where pressurized hot water extracted through compressed coffee.: In its most stripped-down, basic form, this is a working definition for espresso: A small Monkey Blend $5.00 $9.50 $21.75 $77.00
SM's Classic Italian Espresso Blend $4.80 $9.12 $20.88
$73.92
SM's Decaf Espresso Blend $5.60 $10.64 $24.36 $86.24
SM's Liquid Amber Espresso Blend $5.30 $10.07 $23.06
$81.62
SM's French RoastSugars are heavily caramelized (read as burned) and are degraded; the woody bean structure is carbonizing, the seed continues to expand and loose mass, the body of the resulting cup will be thinner/lighter as the Blend $5.00 $9.50 $21.75 $77.00
SM's Roasted French ChicoryChicory was a popular coffee substitute and economizer for 2 centuries, back when coffee was more prized, and pure coffee was a luxury. : Chicory was a popular coffee substitute and economizer for 2 centuries, $4.80 $9.12 $20.88$73.92
Decafs 1 lb 2 lb 5 lb 20 lb
African Highland WP Decaf Blend $5.50 $10.45 $23.93
$84.70
Brazil Prima Qualita WP Decaf $4.60 $8.74 $20.01 $70.84
Colombian Santa Isabella WP Decaf $5.00 $9.50 $21.75
$77.00
Costa Rican Monte Crisol WP Decaf $5.10 $9.69 $22.19
$78.54
Ethiopian Harar Horse WP Decaf $5.50 $10.45 $23.93 $84.70
Ethiopian WP Decaf -Sidamo DP $5.00 $9.50 $21.75 $77.00
Guatemala WP Decaf -Injertal Estate $5.20 $9.88 $22.62
$80.08
Mexican Esmeralda Natural Decaf $4.40 $8.36 $19.14
$67.76
Sulawesi Toraja WP Decaf $5.10 $9.69 $22.19 $78.54
Sumatra WP Decaf $5.20 $9.88 $22.62 $80.08