(06/10/11)
Here it is, the stock report. I know you've wanted it. There are a number of new coffees that have gone up in the last couple of weeks, and if you aren't awares of them, let me open your eyes to some very interesting coffees that would pair very nicely with some of the coffees that are already up or are a great introduction/representation of some different varietals:
Costa RicaCosta Rican coffee is typically very clean, sweet, with lots of floral accents. hey are prized for their high notes: bright citrus or berry-like flavors in the acidity,... ...more Lourdes de Naranjo
http://www.coffeeshrub.com/shrub/coffee/costa-rica-lourdes-de-naranjo
"The warm cup has a strong banana bread and fresh banana sweetnessSweetness is an important positive quality in fine coffees, and is one of five basic tastes: Sour, Sweet, Salty, Bitter, Savory (Umami). In coffee, sweetness is a highly... ...more with a slight dry walnut in the finishSimilar to aftertaste, but it refers to the impression as the coffee leaves the palate. Aftertaste is the sensations gathered after the coffee has left the mouth. We... ...more. The mouthfeelHow a coffee feels in the mouth or its apparent texture, a tactile sensation : A major component in the flavor profile of a coffee, it is a... ...more has some texture in the cup giving it a little heft from warm to cool that works very nicely with this profile. As the cup cools, there's intensifying orange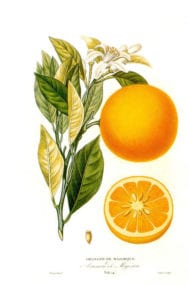 Orange aromatics and flavors are prized in coffee, whether they take the form of sweet orange flesh and pulp, or orange peel. Orange flavors or aromatics can range... ...more and cranberry notes as well as a bit of hibiscus tea in the lighter roasts, yet the aftertasteAftertaste refers to lingering residual sensations in the mouth after coffee has swallowed. It might be distinguished from "finish" which is the final sensations of the coffee while... ...more still as plenty of cocoa and cola. The hibiscus tartness also supports a cherry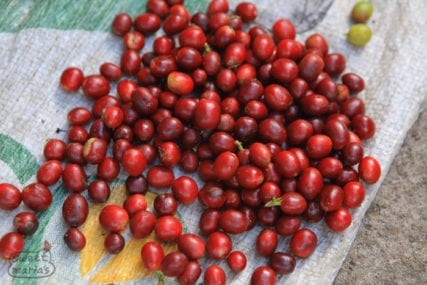 Either a flavor in the coffee, or referring to the fruit of the coffee tree, which somewhat resembles a red cherry.: Either a flavor in the coffee, or... ...more lambic-style beer note that's malty with a bit of sparkling brightnessA euphemistic term we use often to describe acidity in coffee. A bright coffee has more high, acidic notes. : A euphemistic term to describe acidity in coffee.... ...more to it. "
This is a great coffee to try next to the Finca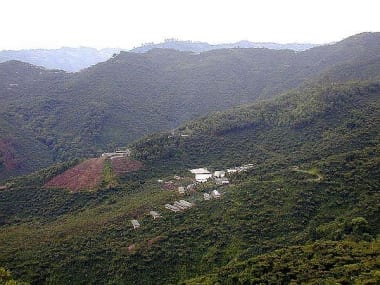 Spanish 101: Finca is the Spanish word for farm. Sometimes the term Hacienda is used to imply an Estate, which would mean the farm has its own wet-mill.... ...more Genesis which is very near and shares the same climate and soil conditions, as well as being the same varietal types. The big difference other than the farm is the processingThe removal of the cherry and parchment from the coffee seed.: Coffee is either wet-processed (also called washed or wet-milled) or dry-processed (also called wild, natural or natural... ...more, Genesis being a honeyIn coffee, honey-like sweetness is often found, but we use terms such as refined honey (highly filtered and processed) as opposed to raw honey rustic honey sweetness. This... ...more coffee and this being washed.
GuatemalaGuatemalan coffee is considered a top quality coffee producer in Central America. Due to our proximity to Guatemala, some of the nicest coffees from this origin come to... ...more Antigua Yellow BourbonYellow Bourbon is a subtype that has fruit which ripens to a yellow color, found mainly in Brazil where it was first grown. Bourbon coffees are named for... ...more
http://www.coffeeshrub.com/shrub/coffee/guatemala-antigua-yellow-bourbon
"The dry fragrance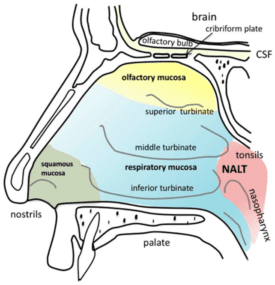 In the cupping procedure for tasting and scoring coffee, this is the smell of the dry, ground coffee before hot water is added. The term fragrance is used... ...more has butter cookie and caramel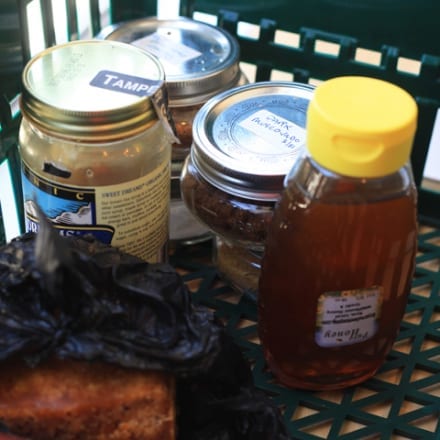 Caramel is a desirable form of sweetness found in the flavor and aroma of coffee, and is an extension of roast taste. Extremely light or dark coffees will... ...more tones with a very slight wildflower aspect at City+City+ roast is an ideal roast level that occurs roughly between 425 and 435 degrees Fahrenheit in many coffee roasters with a responsive bean probe where First Crack... ...more roast. It opens up a bit in the wet aroma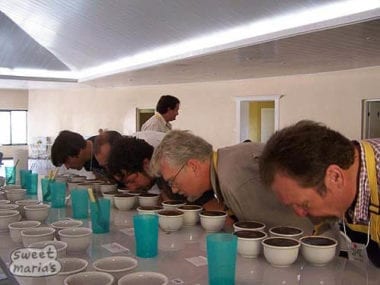 In cupping, wet aroma refers to the smell of wet coffee grinds, after hot water is added. It can involve smelling the "crust" (floating coffee grounds) on the... ...more, more floral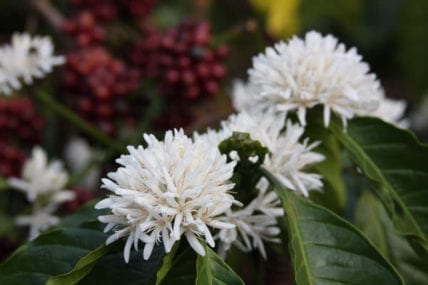 Floral notes in coffee exemplify the connection between taste and smell. Describing the taste of a specific flower is near impossible...we always default to "it tastes like it... ...more sweetness, nectar, restrainedA descriptive term I use to communicate a well-structured, classic, clean flavor profile from a wet-processed coffee. This would be in opposition to coffees with exotic character, flamboyant... ...more stone fruit. The aromatics translate well into the cup flavors. At City level, there are some lemon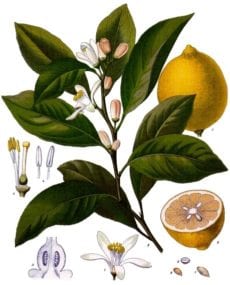 Lemon notes, as well as other related citrusy flavors or acidities, are prized in coffee. These usually express themselves as a bright accent in the cup, or aromatic... ...more and melon notes which develop more in to stone fruit sweetness, a peach-apricot jam note, at the City+ roasts, pairing well with the juicy mouthfeel. Slightly darker roasts have a tannicHaving the bitterness or astringency of Tannins. Tannins are plant polyphenols found across the flora kingdom. The term Tannins refers to the use of wood tannins from oak... ...more, very noticeable almond flavor that emerges with honey sweetness and a bittersweetBittersweet is from the language of chocolate, and describes the co-presence of positive bittering compounds balanced by sweetness. It is directly related to caramelization, but has inputs from... ...more dryness in the finish. In fact this coffee has an interesting sweet-bittersweet complexity throughout the roast range, a soft-yet-bracing duality that gives it some complexity and "structure"."
A great example of yellow bourbonA coffee cultivar; a cross between Typica and Bourbon, originally grown in Brazil: Mundo Novo is a commercial coffee cultivar; a natural hybrid between "Sumatra" and Red Bourbon,... ...more, the almond was very distinct. This is a versatile coffee, and a real crowd pleaser that brews very nicely and Tom says it's even pulling great SO espro. I'll check that out.
KenyaKenya is the East African powerhouse of the coffee world. Both in the cup, and the way they run their trade, everything is topnotch.: Kenya is the East... ...more Nyeri AA Kangocho Coop
http://www.coffeeshrub.com/shrub/coffee/kenya-nyeri-aa-kangocho-coop
"Right away there are potent and sweet berry fruit notes on the dry aroma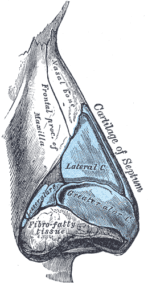 Aroma refers to sensations perceived by the olfactory bulb and conveyed to the brain; whether through the nose or "retro-nasally": The aromatics of a coffee greatly influence its... ...more with intense cherry notes on the wet aroma and added dry cocoa on the break. Even in the warm cup you notice a syrupy and satiny bodyAssociated with and sensed by mouthfeel, body is sense of weight and thickness of the brew, caused by the percentage of soluble solids in the cup, including all... ...more with great sustained brightness. There is a bit of black tea with apple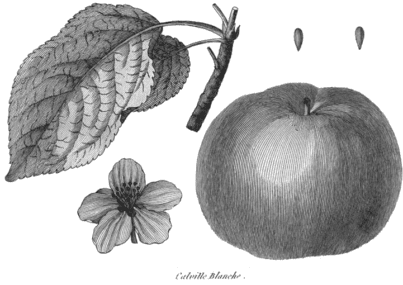 An acid that adds to favorable perceptions of cup quality; malic acid often adds apple-like acidity, and perhaps other taste aspects recalling apples. Malic acid is yet another... ...more and cranberry tartness in the finish. As the cup cools you get candied grape and apricot, intensifying lush apricot juice with fruit blossom laced throughout. This coffee truly has a decadent body, even more syrupy on day 2 out of the roaster. "
Another stellar Kenya. Yes the prices are high this year with the small crop, but we went after the coffees that we that we really wanted and are really excited to share these with you. This being an SL-28Scott Labs selection 28 Kenya cultivar, a preferred type with Bourbon and Mokka heritage. It supposedly is selected from Tanganyika DR cultivar, found by A.D. Trench on a... ...more AA, and the Kiunyu being an SL-34Scott Labs selection 34 Kenya cultivar, a preferred type with French Mission Bourbon heritage. It supposedly is selected from French Mission Bourbon trees at Loresho Estate in Kabete... ...more, it would be fun to look at these coffees side by side. I think I'll do that, I'll let you know.
without further ado
beanzzzzzz by the poundzzzzzzzzzz
CR Finca Genesis 1224 lbs
CR Macho Arce 1071 lbs
CR Lourdes de Naranjo 3519 lbs
SM El Papuma Decaf 3564 lbs
Guat Huehue
Finca La Providencia Dos 3060 lbs
RwandaA Bourbon cultivar variant from Rwanda and Burundi. Bourbon coffees are named for the island in the India Ocean where French colonists grew it. Some history from the... ...more FT Dukunde
Kawa Musasa 1452 lbs
El SalvadorEl Salvador coffee had an undeservingly poor reputation for years, marred mostly by the inability to deliver coffee of high quality in an unstable political climate. Unfortunately, agriculture... ...more
Siberia EstateA "coffee estate" is used to imply a farm that has its own processing facility, a wet-mill. In Spanish this is called an Hacienda. A Finca (farm) does... ...more PacamaraAs the name implies, Pacamara is a large bean cultivar, a cross between Pacas and Maragogype with unique flavor properties. This variant originated in El Salvador in 1958,... ...more 792 lbs
El Salvador
Siberia Estate Bourbon 11616 lbs
Kenya Kirinyaga AA Kiunyu 3168 lbs
Guat Antigua Yellow Bourbon 3232 lbs
Kenya Nyeri AA Kangocho 2178 lbs
with love,
ces