Stay up to date on coffee we have coming down the pipeline and our latest green coffee outlook and arrivals schedule.
Halloween is almost here and we promise only 'treats' this month, no 'tricks'! The end of September saw a few more incoming containers of coffee arrive at destination ports. Of note are a pair of shipments from Nicaragua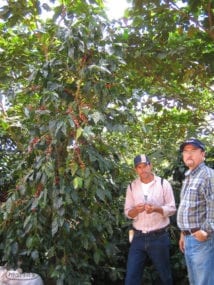 Nicaraguan coffees from the Segovia, Jinotega, Ocotal and Matagalpa regions are nice balanced cups. They often possess interesting cup character along with body and balance, outperforming many other... ...more, and a single container from Costa RicaCosta Rican coffee is typically very clean, sweet, with lots of floral accents. hey are prized for their high notes: bright citrus or berry-like flavors in the acidity,... ...more. These three mark the close of the 2022 Central American harvest for us.
These are by no means the last of our Central American coffees to come though, as we have a whole suite of single farmer coffees, small producer blends, and regional selections from GuatemalaGuatemalan coffee is considered a top quality coffee producer in Central America. Due to our proximity to Guatemala, some of the nicest coffees from this origin come to... ...more, and El SalvadorEl Salvador coffee had an undeservingly poor reputation for years, marred mostly by the inability to deliver coffee of high quality in an unstable political climate. Unfortunately, agriculture... ...more too available, and in the queue. These cover many of our more popular buying sources, such as our Xinabajul project in Huehuetenango, and a more recent PacamaraAs the name implies, Pacamara is a large bean cultivar, a cross between Pacas and Maragogype with unique flavor properties. This variant originated in El Salvador in 1958,... ...more connection in El Salvador too.
The ColombiaColombian coffee is highly marketed and widely available in the US. They have been largely successful at equating the name Colombian Coffee with "Good" Coffee. This is half-true.... ...more container arrived this week in Houston, and will still be at least 2 weeks before it arrives in Oakland. Last we checked in we were still selecting lots from the rather tight inventory. Thankfully longstanding partnerships in some of the main regions we buy from held strong, and we were able to procure a remarkably diverse group of coffees from Cauca, Tolima, and Huila. There are quite a few coffees from Nariño's harvest peak, including a couple of honey process lots from Aponte, and a single EA ("sugarcane") process decaf we pieced together from small producers, and was decaffeinated at Descafecol in Manizales.
Origin Updates
PeruPeruvian coffees have Central American brightness but in a South American coffee flavor package overall. The good organic lots do have more of a "rustic" coffee character.: Organic... ...more:

We finished up our selections, procuring the later harvest coffees from high elevation zones. In addition to some of the

usual suspects (coffees from Roger Chilcon and Andres Burga are tasting particularly nice!), we are purchasing a healthy chunk of green coffee from a new source, Ubiriki Cooperative. We wound up buying a full, 285 bag, container of single farm lots that are 20 to 40 bags in size. The quality of the coffees is quite nice as they sit. But the work they are currently putting into organicGrown without the use of artificial fertilizers, herbicides, etc.: Organic coffee has been grown according to organic farming techniques, typically without the use of artificial fertilizers. Some farms... ...more technical support and post harvest practices stands to improve that quality next season.
IndonesiaUSDA is (obviously) the United States Department of Agriculture. USDA also had coffee plant breeding programs in the past and one variety they distributed to Indonesia and was... ...more & SE Asia: Tom just returned from a trip to SumatraIndonesians are available as a unique wet-hulled or dry-hulled (washed) coffees. Giling Basah is the name for the wet-hulling process in Bahasa language, and will have more body... ...more and JavaThere are several types of Abyssinia, but they are not from Ethiopia but rather Indonesia. Abyssinia 3 = AB3. PJS Cramer, a Dutch plant researcher, introduced this variety in 1928,... ...more where he visited with a number of farmers and cooperatives we buy from, cuppingCupping is a method of tasting coffee by steeping grounds in separate cups for discrete amounts of ground coffee, to reveal good flavors and defects to their fullest.... ...more farm samples for a 2023 container as well. Highlights included meeting with Daniel and Triyono at our favorite cooperative in Kerinci, where they do an amazing job producing washed, natural, and honey process"Red honey" process gesha at a coffee farm in Costa Rica's Central Valley growing region. The honey process has nothing to do with honey other than the fact... ...more coffees, and of course traditional wet hulled too! (In fact, we have a dry process lot right now under the name "Pendekar", and more on the way later this month). The offers have continued to roll into Oakland on his return, and we've also managed to pin down a healthy chunk of coffee from TimorTimor-Leste (East Timor) is a tiny island between Australia and Sulawesi, annexed by Indonesia and liberated in a referendum several years ago. Small scale coffee farming was jump-started... ...more Leste as well, repeating purchases from the village of Daurfusu, and several others. Be sure to check out Tom's coffee clips from Sumatra and Java farm visits, as well as the photo journal from the trip.
BrazilBrazil is a coffee giant . As Frank Sinatra sang, "they grow an awful lot of coffee in Brazil".: Brazil is a coffee giant . As Frank Sinatra... ...more: We are buying coffees from Carmo de Minas again this year, and have already contracted 200 bags from a few farms in the Pedralva region. A couple of the lots we purchased were marked "honeyIn coffee, honey-like sweetness is often found, but we use terms such as refined honey (highly filtered and processed) as opposed to raw honey rustic honey sweetness. This... ...more process", though I'll be honest, I think it's a marketing ploy, likely just a pulp naturalPulp natural is a hybrid method of processing coffee to transform it from the tree fruit to a green bean, ready for export. Specifically, it involves the removal... ...more process common to Brazil! Expect many of the same names, like FazendaFazenda is the Portuguese word for farm, hence it is the term used in Brazil. Fazenda is not a coffee-specific term. ...more Sertao, and Pedra Branca.
Upcoming green coffees currently on the schedule to be added to our website:
Please keep in mind that the coffees on the Upcoming Coffee Outlook schedule with a location status of "In Transit" are still a bit of a wild card, and the month we have them listed under is based on the current shipping ETA, and subject to interruptions out of our control. Thanks for your patience!
October Coffee Outlook
November Coffee Outlook (So far!)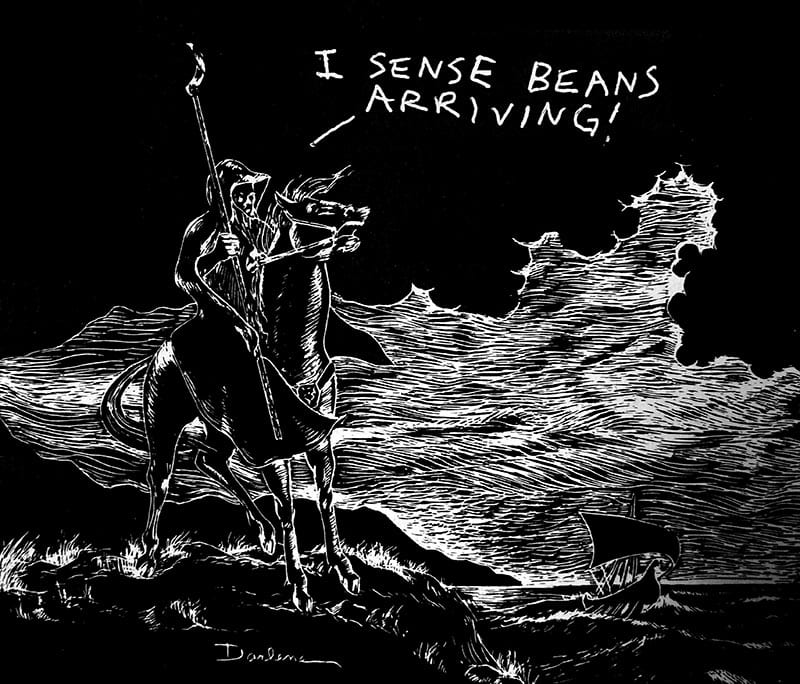 Incoming coffees currently on the water: October – November
African Arrivals
Central American Arrivals
South America Incoming Coffees