Our monthly digest from the Sweet Maria's Email list, announcing new coffees, new content and new events!
December 2020 offerings are all listed here, for your reference. If you want to read about our arriving coffee, events, product and news, sign up for our emailer.
---
December 2, 2020

Pre-selected, green coffee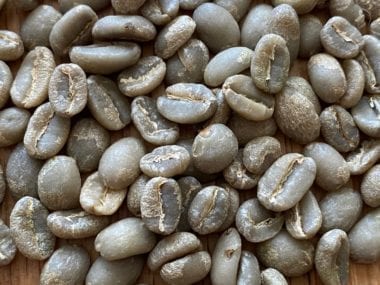 Green coffee refers to the processed seed of the coffee tree fruit. Coffee is a flowering shrub that produces fruit. The seeds of the fruit are processed, roasted,... auto-shipped to your home! Four pounds or eight pounds from different growing regions! Sign up for our green subscription and never run out of coffee to roast. This is great for both beginner and experienced roasters that are looking for non-stop variety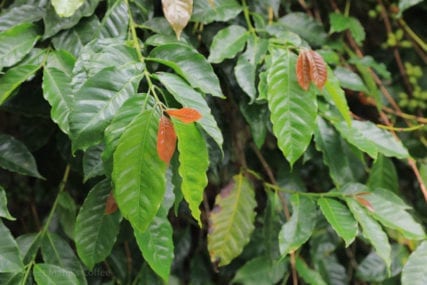 Hibrido de Timor abbreviated HdT is the interspecies hybrid of C. Arabica and C. Canephora (Robusta) that was found in Timor Leste in the 1940s. It has been... to expand their palate.


Dan works in our cupping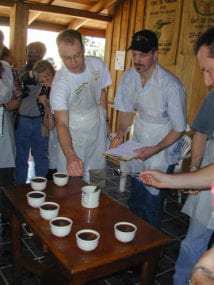 Cupping is a method of tasting coffee by steeping grounds in separate cups for discrete amounts of ground coffee, to reveal good flavors and defects to their fullest.... departmentA Department is the term used in some Latin American countries for a State or County. For example, Huila Department is the state in the South of Colombia.. He also manages when coffee shows up on Sweet Maria's and Coffee Shrub's offerings lists. Also, if you watch our Youtube channel, you have probably seen him explaining a lot about BehmorA popular electric drum roaster designed for home use, with variable batch sizes (from 1/4 pound to 1 pound) and a smoke-reduction system. It has been modified and... roasters. This month, Dan has chosen the Sweet Maria's Staff Picks. Check out our library to learn more about him and why he chose the coffees he chose.

Show of your coffee gear nerdism with our latest shirt. It features Tom's drawings and is sure to start a conversation or at least make folks do the "camera lean-in" during your next Zoom call.
Drive one a few of our 2021 Cars of Coffee Calendar into your next order and help support our favorite charities.
The Aeropress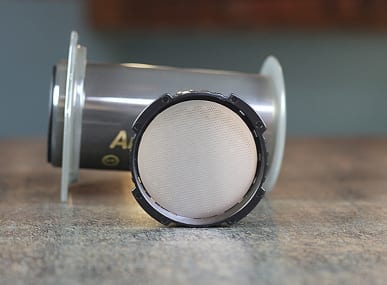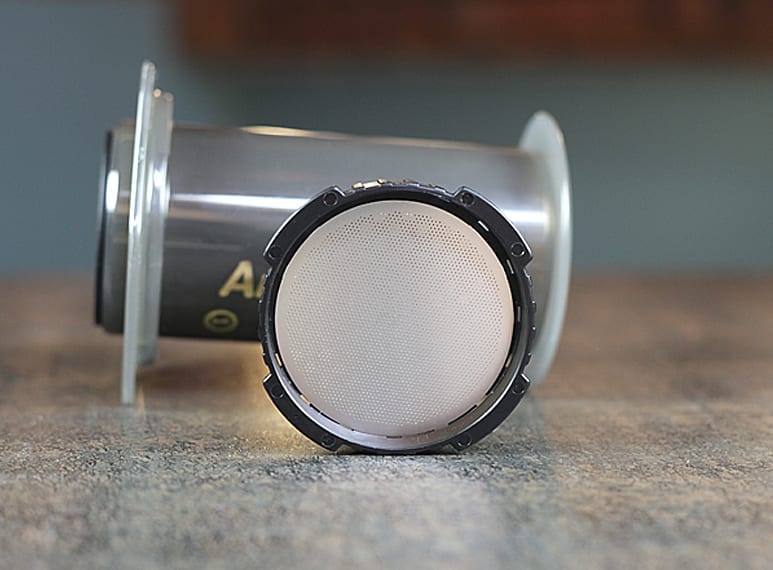 A portable coffee brewer that makes a unique dense brew, somewhat similar to an Americano.: The Aeropress looks like a giant syringe: coffee grounds are in the bottom,... Go brews the same great coffee as it's taller sibling but packs into a travel cup that packs into your bag, that packs into your car, that goes to the places you want to go and brew your own awesome coffee.
---
December 4, 2020

PanamaPanama coffee ranges from medium quality lower altitude farms to those at 1600 - 1800 meters centered in the area of Boquete in the Chirqui district near the... Dry ProcessDry process coffee is a method for taking the fruit from the tree to an exportable green bean. The whole intact coffee cherry is dried in the sun... Peterson Family GeshaGesha is a long-bean Ethiopia selection with unique cup character.: Gesha (often wishfully misspelled as Geisha) is a long-bean Ethiopia cultivar selection with unique cup character. It is... – Pour-over brews hint at peach, apricot, dried mango, red apple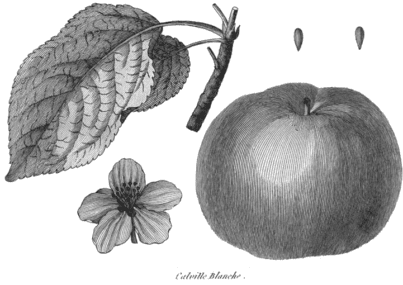 An acid that adds to favorable perceptions of cup quality; malic acid often adds apple-like acidity, and perhaps other taste aspects recalling apples. Malic acid is yet another... and strawberry Starburst. Perfumed, floral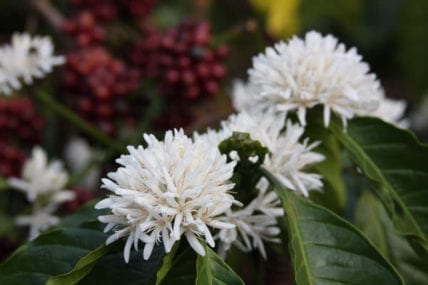 Floral notes in coffee exemplify the connection between taste and smell. Describing the taste of a specific flower is near impossible...we always default to "it tastes like it... aromatics are moderate and suggest jasmine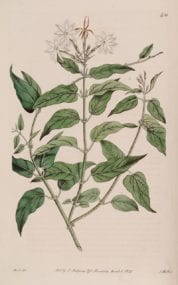 A very positive and intensely floral quality in coffee, usually with a strong aromatic component, reminiscent of jasmine flower or tea. There are many forms of jasmine; the... and Stargazer lily.

PeruPeruvian coffees have Central American brightness but in a South American coffee flavor package overall. The good organic lots do have more of a "rustic" coffee character.: Organic... Fair TradeFair trade is an organized social movement and market-based approach to empowering developing country producers and promoting sustainability.: Fair trade is an organized social movement and market-based approach... OrganicGrown without the use of artificial fertilizers, herbicides, etc.: Organic coffee has been grown according to organic farming techniques, typically without the use of artificial fertilizers. Some farms... Villa de Zamora – CAn orange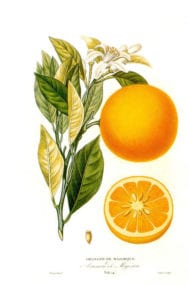 Orange aromatics and flavors are prized in coffee, whether they take the form of sweet orange flesh and pulp, or orange peel. Orange flavors or aromatics can range... note amidst strong sweetnessSweetness is an important positive quality in fine coffees, and is one of five basic tastes: Sour, Sweet, Salty, Bitter, Savory (Umami). In coffee, sweetness is a highly... and clean acidity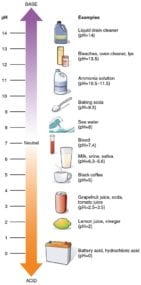 Acidity is a positive flavor attribute in coffee, also referred to as brightness or liveliness. It adds a brilliance to the cup, whereas low acid coffees can seem..., brown sugar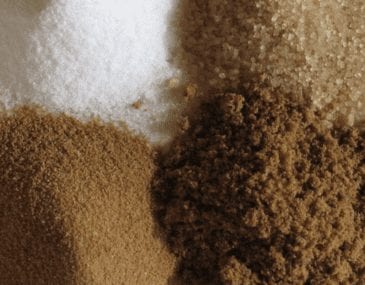 Brown sugar is a type of sweetness found in coffee ...a sweetness characterized by a hint of molasses, yet quite refined as well. Since Brown sugar of the... and lemon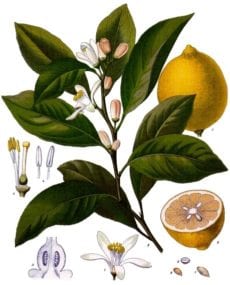 Lemon notes, as well as other related citrusy flavors or acidities, are prized in coffee. These usually express themselves as a bright accent in the cup, or aromatic..., toffee candy, meringue cookies and cinnamon in aroma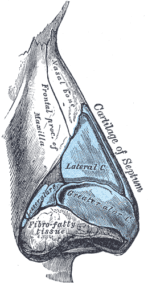 Aroma refers to sensations perceived by the olfactory bulb and conveyed to the brain; whether through the nose or "retro-nasally": The aromatics of a coffee greatly influence its....

SumatraIndonesians are available as a unique wet-hulled or dry-hulled (washed) coffees. Giling Basah is the name for the wet-hulling process in Bahasa language, and will have more body... Kerinci Tujuh Cooperative – RusticA general characterization of pleasantly "natural" flavors, less sophisticated and less refined, but appealing. : What is Rustic? This is a general term we came up with... Dried... rice syrup, dark honeyIn coffee, honey-like sweetness is often found, but we use terms such as refined honey (highly filtered and processed) as opposed to raw honey rustic honey sweetness. This..., barley tea, earth-toned hints of peet and oak, intense chocolate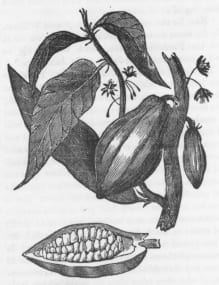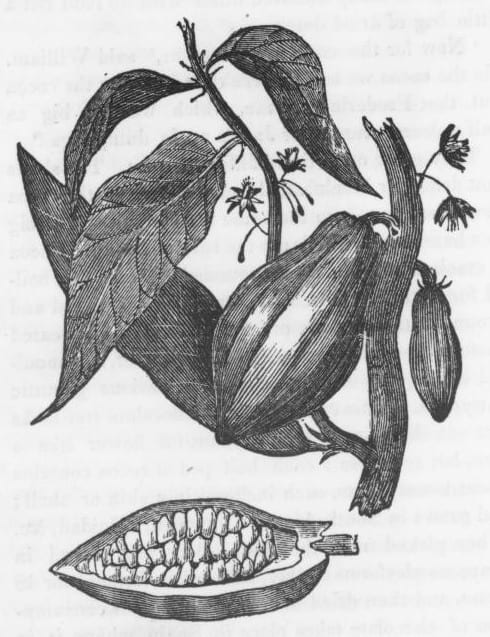 A general flavor or aroma term reminiscent of chocolate. But what type? Usually described with more specifics.: Chocolate is a broad, general flavor or aroma term reminiscent of... roast flavors, complexThe co-presence of many aroma and flavor attributes, with multiple layers. A general impression of a coffee, similar to judgments such as "balanced" or "structured" finishing flavors of rye, raisin, and black pepper. Good for espressoA small coffee beverage, about 20 ml, prepared on an espresso machine where pressurized hot water extracted through compressed coffee.: In its most stripped-down, basic form, this is....

Peru Fair Trade Organic Communidad Lucmabamba– Sturdy sweetness, layers of semi-sweet chocolate and bittering baking cocoa, big bodyAssociated with and sensed by mouthfeel, body is sense of weight and thickness of the brew, caused by the percentage of soluble solids in the cup, including all..., well-integrated acidity and roasted almond. Good for espresso.

Ethiopia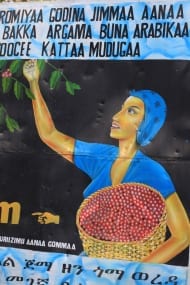 Ethiopia is the birthplace of coffee: it is in the forests of the Kaffa region that coffee arabica grew wild. Coffee is "Bun" or "Buna" in Ethiopia, so... Dry Process Guji Dambi Uddo – Interplay of chocoalte bittering elements and fruit sweetness, dried pineapple, berry, tropical fruits, hints of dark malt and molasses, a long and complex aftertasteAftertaste refers to lingering residual sensations in the mouth after coffee has swallowed. It might be distinguished from "finish" which is the final sensations of the coffee while....

Ethiopia Sidama Shentabene Chire – This Sidama makes for a delicate, refined pour over, perfumed pearl jasmine and rose water aroma, simple syrup sweetness, and hints of red apple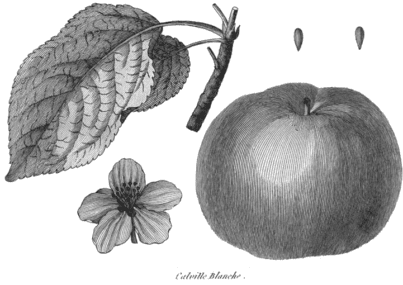 Apple-like flavors in coffee can take on many different forms. The more common ones we use relate to malic acid brightness, which can recall different apple types: green..., Botan rice candies, and black tea.



Check out the latest fun gift ideas we recently added. The mugs feature 360° of canine and feline viewing pleasure. Our latest pins are fun caricatures of Ethiopian coffee cups and the almighty Poppery coffee roasterA machine for roasting coffee. Or the person operating it! The basic requirements for a coffee roaster are a heating element that gets suitably hot and a mechanism... (popcorn popper)
---
December 9, 2020

A good grinder can make a big difference when reducing your roasted beans down into little bits and using the right one can really influence the quality of your cup. Your grinder choice should depend on the type of brewing you prefer. Folks looking to pull great espresso shots should invest in a grinder with micro adjustments and a burr set that can grind with high levels of consistency. Other brewing methods give you a little more flexibility in terms of what grinder to choose especially if your are using paper filters. Check out our library for general grinding and brewing tips.

---
December 11, 2020

Alejandro Valiente has worn many hats in the coffee industry, and his drive to push technological advancements in coffee production has led him to undertake a major project to run an entire mill off of 100% renewable energy. Alejandro and his team had to customize much of the equipment needed (solar panels/battery banks/wind turbines, etc) to power their wet and dry mills, cupping lab, coffee warehouse and office area. Read more about this inspiring project in our library.

Costa Rica

Costa Rican coffee is typically very clean, sweet, with lots of floral accents. hey are prized for their high notes: bright citrus or berry-like flavors in the acidity,...

Don Oscar La Montana – Backdrop of raw sugar sweetness, an understated raisin note, hints of walnut and baking chocolate. Full City roasts are intense with chocolate roast flavors! Good for espresso.

Nicaragua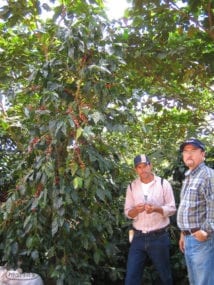 Nicaraguan coffees from the Segovia, Jinotega, Ocotal and Matagalpa regions are nice balanced cups. They often possess interesting cup character along with body and balance, outperforming many other...

Buenos Aires San Salvador – Well-developed sweetness balances bittering baker's cocoa, with notes of barley malt, pumpernickel, Nutella spread and a licorice root finishing accent. Good for espresso.

Sumatra Dry Process Gunung Tujuh – Palm and date sugar, herbaceous aroma, dried basil, tarragon, fruited

In some coffee taster's lexicon, "fruity" means the coffee is tainted with fruit, and "fruited" means a coffee is graced by positive fruit notes. We don't exactly see...

accents of fig bar and dried prune, along with a root-y note of sarsaparilla that points to some of the earth tones.
Kenya Othaya Cooperative Peaberry

A peaberry is a green coffee "bean" that has a rounded form: Coffee is the dried seed from the fruit of a flowering tree - each fruit having...

– Brews up a nice, fruited cup, spiced elements sensed in aroma and flavor, with dark, unrefined sugar sweetness, citrus peel, raisin, dark grape, dried tamarind and pomegranate. Good for espresso.

Guatemala

Guatemalan coffee is considered a top quality coffee producer in Central America. Due to our proximity to Guatemala, some of the nicest coffees from this origin come to...

Atitlán Agricultores Santiago – Dark brown sugar sweetness, capable of intense cocoa roast flavors, bodied and balanced brew, notes of candied almond and chocolate-covered walnut. Good for espresso.

Need a little something to fill in the empty space in those holiday care packages you are sending to friends and family? Check out our fun, small accessories that anyone who enjoys coffee should put to good use.
---
December 16, 2020

Ethiopia is the birthplace of coffee and it's a country that we think produces some of the best in the world. Both the wet-processed and dry processed coffees from Ethiopia are delicious with wet processingThe removal of the cherry and parchment from the coffee seed.: Coffee is either wet-processed (also called washed or wet-milled) or dry-processed (also called wild, natural or natural... producing vividly bright cups containing fruit and floral notes; dry resulting in rustic dried fruit and chocolate flavors. If you haven't tried roasting Ethiopian coffee yet, we suggest taking a look at our impressive list to see what notes fit your taste buds.


We are restocking Aillio Bullets next Tuesday (12/22). Please note that we will start shipping them on 12/28, which means they won't ship in time for Christmas.

Sweet Maria's is a proud supporter of Grounds for Health, an organization founded by a member of the coffee industry who recognized that thousands of women in coffee-growing communities were dying needlessly from cervical cancer. They partner with coffee cooperatives and communities to ensure these women gain access to the best possible care. CLICK HERE to learn more about Grounds for Health and how buying our 2021 Cars of Coffee calendar can help support them.
---
December 18, 2020


ColombiaColombian coffee is highly marketed and widely available in the US. They have been largely successful at equating the name Colombian Coffee with "Good" Coffee. This is half-true.... Inzá Veredas Vecinas – Persistent sweetness in the brewed coffeeBrewed Coffee refers to all coffee preparations produced by adding non-pressurized water to coffee grounds. Contrasted with espresso coffee, which is produced under pressure, brewed coffee is primarily..., flavors of molasses sugars, dried raisin and date, and an almond note accenting the aftertaste. Full City sees an increase in bass notes and body. Good espresso.

Costa Rica Santa Teresa 2000 Yellow Honey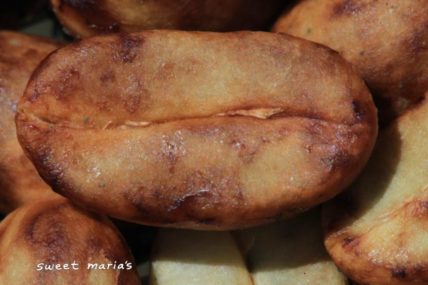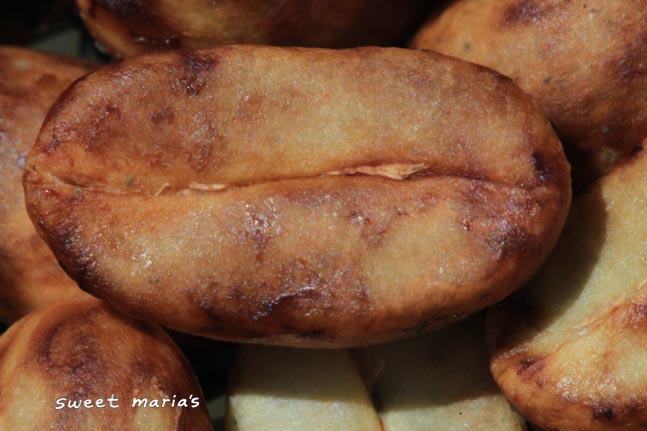 "Red honey" process gesha at a coffee farm in Costa Rica's Central Valley growing region. The honey process has nothing to do with honey other than the fact... – Sweetness and roast bittering in equal measure, light brown sugar, dark chocolate, hints of dark malted bread, walnut, black currant, and big body that's firm in texture. Good espresso.

Our podcasts are a cache of coffee info from originIn coffee talk, it refers to a coffee-producing region or country; such as, "I was just at origin." Of course "Origin" for most product we use is not... and here at home. We might not be the best at recording high quality audio but we make up for it with years of extensive interviews and insights.

2020 is almost over and we still have great green coffees lined up to launch before 2021. During the week of 12/27, keep an eye out for Ethiopia/Sumatra decafs and great adds from Kenya and Colombia.
Our offices will be closed for a few days around xmas and New Years, but you can still place orders during this time.

Holiday Schedule:
December 23, 24, 25 closed
December 31 + January 1 closed
---
December 21, 2020

Are you a holiday shopper all out of ideas? We have your back! Our gift certificates are the perfect last minute gift for the coffee drinker on your list. You can even email it to them. Holiday shopping, done and done!

Check out our classic video of what happens at a Kenya coffee auction. There's also a behind-the-scenes photo gallery that illustrates what Tom calls a "minor miracle".

Coffee is always arriving at our warehouse, because we need to replace it as fast as it sells out. Check out our list of upcoming coffees starting from next week and beyond. Maybe your favorite is on it's way.
---
December 30, 2020

When roasting outdoors, a little creativity is required when roasting on cold days. Home roasting machines are great at producing high temperatures but aren't so great at insulating that heat from cold, ambient air. Folks roasting in more mild climates can rig some sort of barrier to recirculate the warm air created by the roaster. Other folks that have real winters like in the mid-west and east coast might need to head indoors for winter roasting. Check out the comments in our latest IG post for a sample of how folks roast during colder months.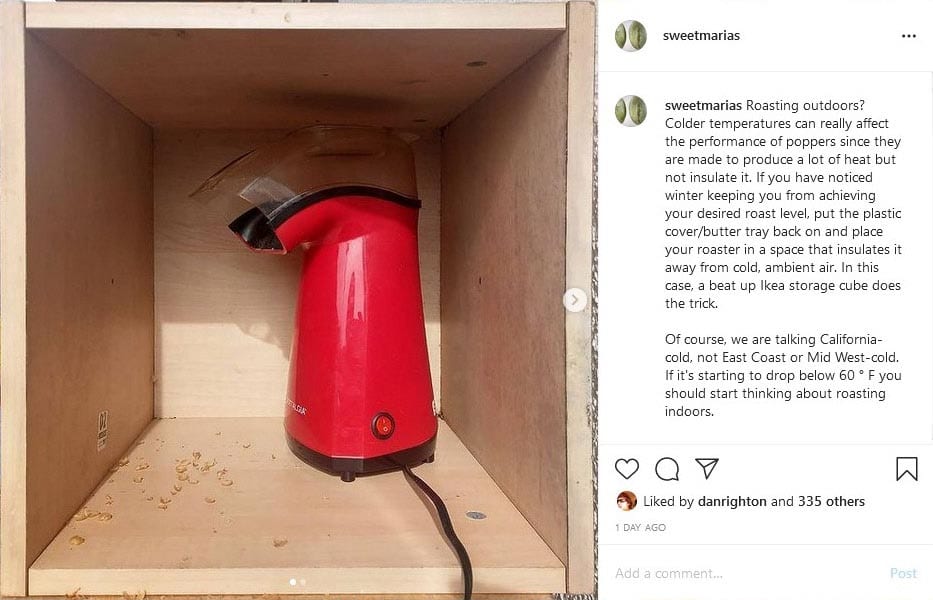 Ethiopia Miirabawi Buna SWP

SWP means Swiss Water Process is a patented water filtration decaf method, not a chemical solvent method. The plant is in Vancouver, Canada.

Decaf – Bittersweet

Bittersweet is from the language of chocolate, and describes the co-presence of positive bittering compounds balanced by sweetness. It is directly related to caramelization, but has inputs from...

, convincing chocolate roast tones backed by a fruited sweetness, complex hints of berry, bell pepper, dried peach, caramel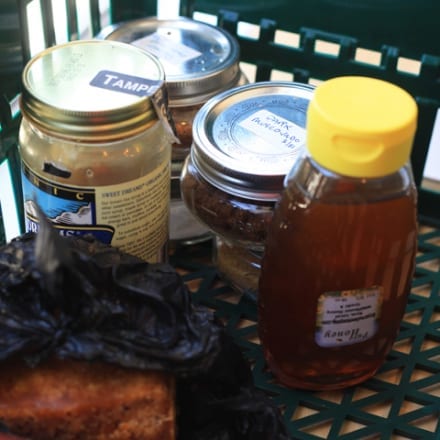 Caramel is a desirable form of sweetness found in the flavor and aroma of coffee, and is an extension of roast taste. Extremely light or dark coffees will...

popcorn and sandalwood. Good for espresso.

Sumatra Aceh

The northernmost district in SumatraL Aceh District is north of North Sumatra and produces some very classic Sumatra coffees. The center of coffee in Aceh is Lake Tawar...

Farmers SWP Decaf – Chocolate flavors take on the shape of baking cocoa, semi-sweet chips, carob, along with notes of rice syrup, rye grain and cedar wood. Good for espresso.

If Santa hooked you up with a new coffee roaster for Christmas, make sure you always have coffee to roast by taking advantage of our Green Coffee Subscription.
We're getting caught up on orders from the holiday rush, and unfortunately, a few coffee origins have gone out of stock. But not to worry, we are planning on pushing more great coffees to the website next week. Be sure to check back for restocks from El Salvador

El Salvador coffee had an undeservingly poor reputation for years, marred mostly by the inability to deliver coffee of high quality in an unstable political climate. Unfortunately, agriculture...

, Costa Rica and Peru along with Monkey Blend, New Classic Espresso and French Roast

Sugars are heavily caramelized (read as burned) and are degraded; the woody bean structure is carbonizing, the seed continues to expand and loose mass, the body of the...

blends!
Our office and warehouse will be closed for New Years on Dec.31st and Jan.1st. We'll be back on Mon. to ship out as many coffee orders as humanly possible.