Our monthly digest from the Sweet Maria's Email list, announcing new coffees, new content and new events!
November 2020 offerings are all listed here, for your reference. If you want to read about our arriving coffee, events, product and news, sign up for our emailer.
---
November 6, 2020

ColombiaColombian coffee is highly marketed and widely available in the US. They have been largely successful at equating the name Colombian Coffee with "Good" Coffee. This is half-true.... ...more Honey Process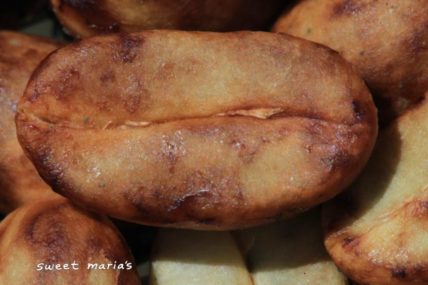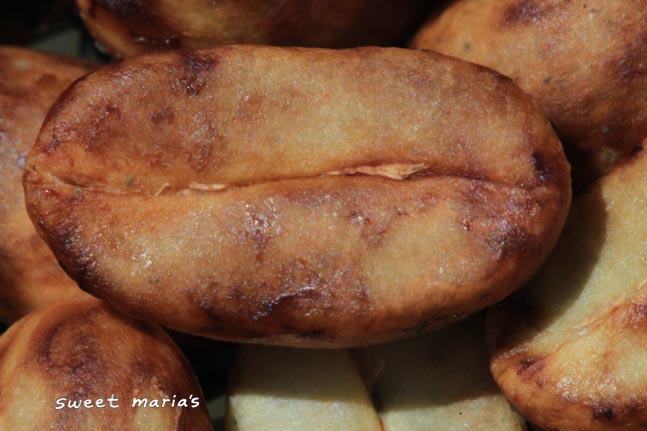 "Red honey" process gesha at a coffee farm in Costa Rica's Central Valley growing region. The honey process has nothing to do with honey other than the fact... ...more Nariño Aponte – A sweet and clean honeyIn coffee, honey-like sweetness is often found, but we use terms such as refined honey (highly filtered and processed) as opposed to raw honey rustic honey sweetness. This... ...more process coffee, flavors of biscotti, honey on toast, cane soda, and to a lesser degree, raisin and dried apple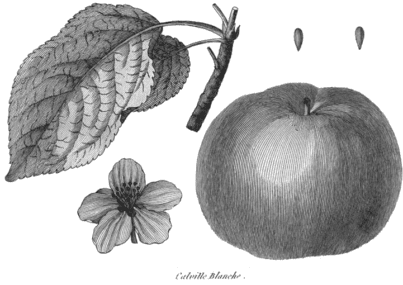 An acid that adds to favorable perceptions of cup quality; malic acid often adds apple-like acidity, and perhaps other taste aspects recalling apples. Malic acid is yet another... ...more. So bittersweetBittersweet is from the language of chocolate, and describes the co-presence of positive bittering compounds balanced by sweetness. It is directly related to caramelization, but has inputs from... ...more in dark roasts. Good for espressoA small coffee beverage, about 20 ml, prepared on an espresso machine where pressurized hot water extracted through compressed coffee.: In its most stripped-down, basic form, this is... ...more.

GuatemalaGuatemalan coffee is considered a top quality coffee producer in Central America. Due to our proximity to Guatemala, some of the nicest coffees from this origin come to... ...more Honey Process Finca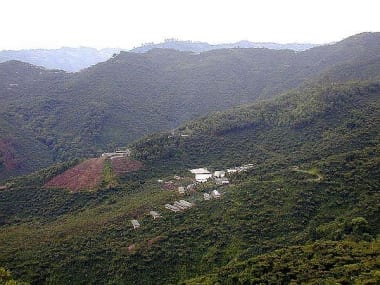 Spanish 101: Finca is the Spanish word for farm. Sometimes the term Hacienda is used to imply an Estate, which would mean the farm has its own wet-mill.... ...more Rosma – Cleaner, more refined cup flavors than many other naturals, a full-bodied brew with well-articulated acidity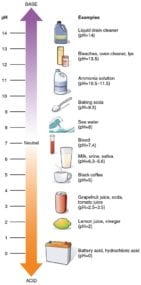 Acidity is a positive flavor attribute in coffee, also referred to as brightness or liveliness. It adds a brilliance to the cup, whereas low acid coffees can seem... ...more, notes of blueberry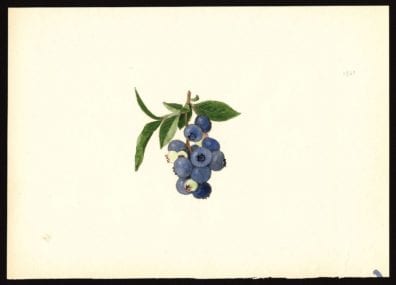 Blueberry flavors in coffee take different forms. Dried blueberry was something we first encountered in natural Harar coffee from Ethiopia. It seemed to be most potent in fresh... ...more, fig jam, maple, and palm sugar.

EthiopiaEthiopia, formerly known as Abyssinia, or a coffee cultivar: Ethiopia, or more specifically the Empire under Haile Selassie,  was known as Abyssinia. The name is Latin, derived from... ...more Dry ProcessDry process coffee is a method for taking the fruit from the tree to an exportable green bean. The whole intact coffee cherry is dried in the sun... ...more Mansur Aba Hikam – A walnut note is enveloped by core flavors of brown sugar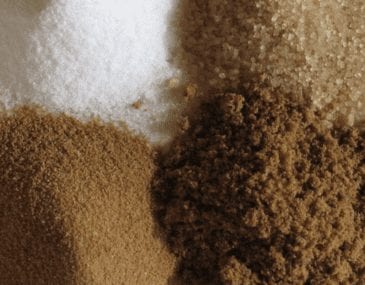 Brown sugar is a type of sweetness found in coffee ...a sweetness characterized by a hint of molasses, yet quite refined as well. Since Brown sugar of the... ...more and bittersweet chocolate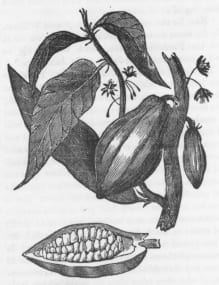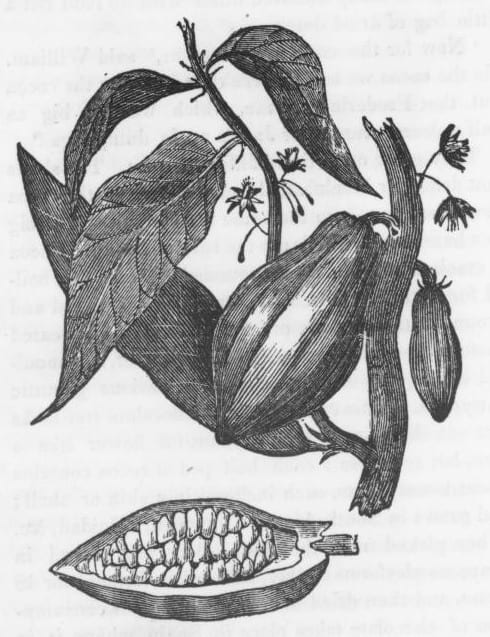 A general flavor or aroma term reminiscent of chocolate. But what type? Usually described with more specifics.: Chocolate is a broad, general flavor or aroma term reminiscent of... ...more. Big bodyAssociated with and sensed by mouthfeel, body is sense of weight and thickness of the brew, caused by the percentage of soluble solids in the cup, including all... ...more, the potential for heavy chocolate roast flavors, and mild mannered acidity. Good for espresso.

Nicaragua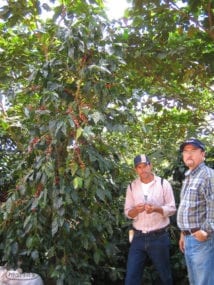 Nicaraguan coffees from the Segovia, Jinotega, Ocotal and Matagalpa regions are nice balanced cups. They often possess interesting cup character along with body and balance, outperforming many other... ...more Dipilto Monte Libano – A walnut note is enveloped by core flavors of brown sugar and bittersweet chocolate. Big body, the potential for heavy chocolate roast flavors, and mild mannered acidity. Good for espresso.

Guatemala Proyecto Xinabajul Donaldo Villatoro – An aromatic Guatemalan coffee with brisk acidity, toasted sugar sweetnessSweetness is an important positive quality in fine coffees, and is one of five basic tastes: Sour, Sweet, Salty, Bitter, Savory (Umami). In coffee, sweetness is a highly... ...more, and flavor notes of warming spices, Earl Grey tea, dried plum and milk chocolate.

Colombia Nariño Mejor de San Pedro – Made up of the highest scoring Nariño coffees we tasted, panela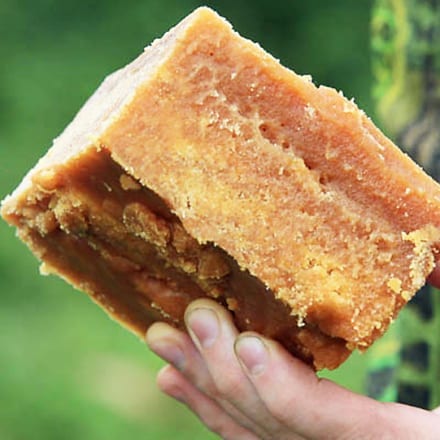 Panela is the minimally processed sugar with floral and vanilla accents: Found in Colombia (and noted to be best in Pitalito and Pedregal), Panela is tan-colored cakes of... ...more and honey sweetness are marked by notes of slab apricot, crispUsually used as a modifying flavor term, such as "crisp acidity" : Crisp can have several meanings, since it modifies other flavor terms. Crisp acidity might mean bracing,... ...more apple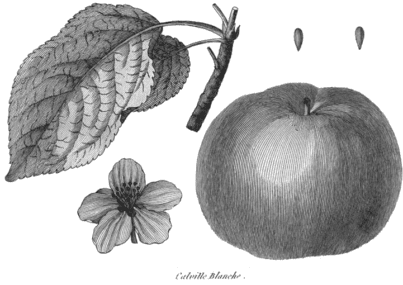 Apple-like flavors in coffee can take on many different forms. The more common ones we use relate to malic acid brightness, which can recall different apple types: green... ...more, sweet tangerine, and fruitedIn some coffee taster's lexicon, "fruity" means the coffee is tainted with fruit, and "fruited" means a coffee is graced by positive fruit notes. We don't exactly see... ...more acidity.

Our current lineup of roasted coffee is awesome. We even roasted our Holiday Expresso Blend.
Girls Gotta Run is a great organization that supports female athletes and scholars in Ethiopia. Check out our recent library post where we explain why Sweet Maria's donates to GGR.
---
November 11, 2020

Guatemala Acatenango GeshaGesha is a long-bean Ethiopia selection with unique cup character.: Gesha (often wishfully misspelled as Geisha) is a long-bean Ethiopia cultivar selection with unique cup character. It is... ...more Lot 2 – A competition-level and incredibly floral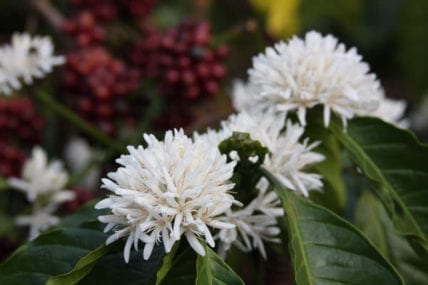 Floral notes in coffee exemplify the connection between taste and smell. Describing the taste of a specific flower is near impossible...we always default to "it tastes like it... ...more Gesha coffee, notes of star jasmine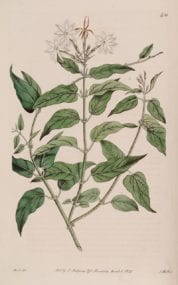 A very positive and intensely floral quality in coffee, usually with a strong aromatic component, reminiscent of jasmine flower or tea. There are many forms of jasmine; the... ...more, lilac, bergamotBergamot Orange is the size of an orange, with a yellow color similar to a lemon, and has a pleasant fragrance. The juice tastes less sour than lemon,... ...more citrus, orange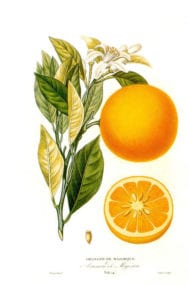 Orange aromatics and flavors are prized in coffee, whether they take the form of sweet orange flesh and pulp, or orange peel. Orange flavors or aromatics can range... ...more blossom, Earl Grey and corn silk teas, spiced cider and a candied sweetness underneath it all.



Sumatras are the way to go if you are into thick, rusticA general characterization of pleasantly "natural" flavors, less sophisticated and less refined, but appealing. : What is Rustic? This is a general term we came up with... Dried... ...more notes with low acidity. If you have always been a fan or are looking for a break from your daily driver, now is a good time to stock up since we have a few on sale for 15% off.

The holidays are here and it's gonna feel real nice when you check a bunch of people off your list when you send them Clever Dripper Holiday Specials. For only 30 bucks, it comes with a Clever, filters and a whole pound of roasted coffee.
---
November 13, 2020

These coffees are all about balanced flavor notes. If you were hoping for more floral, citrus and fruited flavors, wait until next week. We are looking to add another Gesha and two Ethiopias which should ease your top note cravings, but for now, it's all about those well-rounded, comforting, crowd pleasing tastes. And how many of these are good for both drip and espresso? All of em!
Guatemala Xinabajul Productores de Peña – Caramel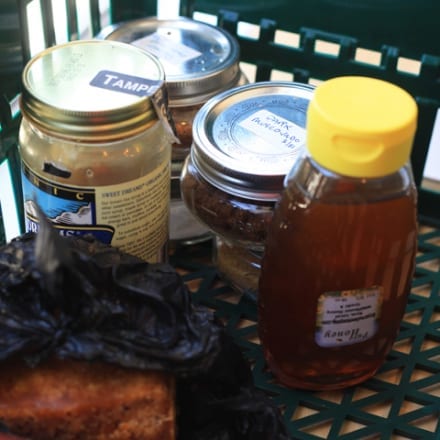 Caramel is a desirable form of sweetness found in the flavor and aroma of coffee, and is an extension of roast taste. Extremely light or dark coffees will... ...more sweetness and dark chocolate flavor accents lead to notes of caramel flan and butterscotch custard, slight hints of currant and raisin and moderate acidic impression. Good for espresso.

Ethiopia Dry Process Abiyot Bobea – A wide range of flavors easily manipulated by roast development, strawberry, caramelized pineapple, dehydrated fruits, hazelnut chocolate, moderate acidity like fruit juice. Good for espresso.

Guatemala Chimaltenango San Martin Jilotepeque – A wide range of flavors easily manipulated by roast development, strawberry, caramelized pineapple, dehydrated fruits, hazelnut chocolate, moderate acidity like fruit juice. Good for espresso.

MexicoMexican coffee originates from South-central to Southern regions of the country. For that reason, coffees from Coatepec and Veracruz are much different from Oaxacan Plumas, which are in... ...more OrganicGrown without the use of artificial fertilizers, herbicides, etc.: Organic coffee has been grown according to organic farming techniques, typically without the use of artificial fertilizers. Some farms... ...more Chiapas Sierra Mariscal – Crowd-pleasing cup profile that's restrainedA descriptive term I use to communicate a well-structured, classic, clean flavor profile from a wet-processed coffee. This would be in opposition to coffees with exotic character, flamboyant... ...more in a way. Aromatic molasses, pungentRefers to an aggressive, intense aroma or flavor, often related to spices (pepper) or roast tastes. Pungent foods are often called "spicy", meaning a sharp or biting character,... ...more cacao, tamari-like savory/sweet hint and balanced roast flavors. Good for espresso.

Costa RicaCosta Rican coffee is typically very clean, sweet, with lots of floral accents. hey are prized for their high notes: bright citrus or berry-like flavors in the acidity,... ...more Don Oscar Arracaches – Roast flavors and moderate sweetness make for a well-balanced, darker roasted coffee; bittersweet torte, chocolate malted grains, chipotle dark chocolate. Good for espresso.

The Holidays are pretty much here and we are already experiencing an increase in orders. Consider stocking up early this season for all those pounds of roasted coffee you plan on gifting to friends and family. Curious about what days we'll be closed and how long it will take for your order to arrive? Check out our Holiday information page.
---
November 18, 2020

Take a look at some amazing photography that Tom captured during his trip to Lalibela, a small town in Northern Ethiopia where churches are actually carved into solid rock. This UNESCO World Heritage Site must be seen to be believed, even if seeing it means looking at it on your laptop.


---
November 20, 2020

PanamaPanama coffee ranges from medium quality lower altitude farms to those at 1600 - 1800 meters centered in the area of Boquete in the Chirqui district near the... ...more La Esmeralda Gesha 1500 – A show stopper when roasted light, floral peach and jasmine aroma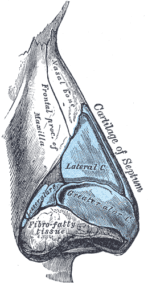 Aroma refers to sensations perceived by the olfactory bulb and conveyed to the brain; whether through the nose or "retro-nasally": The aromatics of a coffee greatly influence its... ...more, a tightly-knit profile of brown sugar with top notes of orange marmalade, honey tangerine and apricot juice.

Papua New GuineaPapua New Guinea (PNG) occupies the eastern half of the island it shares with the Indonesian province of Irian Jaya, part of Indonesia. The two primary areas for... ...more Korgua EstateA "coffee estate" is used to imply a farm that has its own processing facility, a wet-mill. In Spanish this is called an Hacienda. A Finca (farm) does... ...more PeaberryA peaberry is a green coffee "bean" that has a rounded form: Coffee is the dried seed from the fruit of a flowering tree - each fruit having... ...more – Korgua brews a medium-bodied cup, moderate acidity, dense toffee sweetness, hints of lemongrass and berry, dark tea and chocolatey roast flavors with roast development.

KenyaKenya is the East African powerhouse of the coffee world. Both in the cup, and the way they run their trade, everything is topnotch.: Kenya is the East... ...more Nyeri Kiandu AB – A complexThe co-presence of many aroma and flavor attributes, with multiple layers. A general impression of a coffee, similar to judgments such as "balanced" or "structured" ...more Kenya with flavor notes of orange spice, caramelizing sugars, black cherry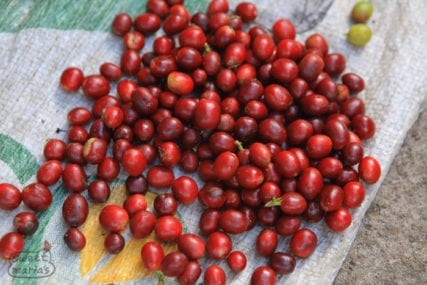 Either a flavor in the coffee, or referring to the fruit of the coffee tree, which somewhat resembles a red cherry.: Either a flavor in the coffee, or... ...more, pomegranate, grape and an aromatic finishSimilar to aftertaste, but it refers to the impression as the coffee leaves the palate. Aftertaste is the sensations gathered after the coffee has left the mouth. We... ...more of cardamom, all-spice and clove powders.

El SalvadorEl Salvador coffee had an undeservingly poor reputation for years, marred mostly by the inability to deliver coffee of high quality in an unstable political climate. Unfortunately, agriculture... ...more Santa Ana PacamaraAs the name implies, Pacamara is a large bean cultivar, a cross between Pacas and Maragogype with unique flavor properties. This variant originated in El Salvador in 1958,... ...more AAA – Focused sweetness with flavors of nougat, brown sugar and caramel, marked by top notes of orange, candied lemon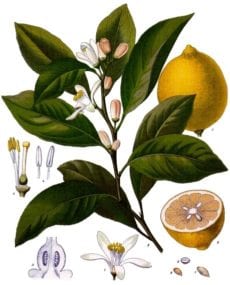 Lemon notes, as well as other related citrusy flavors or acidities, are prized in coffee. These usually express themselves as a bright accent in the cup, or aromatic... ...more peel and tannicHaving the bitterness or astringency of Tannins. Tannins are plant polyphenols found across the flora kingdom. The term Tannins refers to the use of wood tannins from oak... ...more, black tea in the finish. Keep this one light and bright!

Colombia Caicedo Las Alegrias – Fruited intimations both dehydrated and wine-like, canned plum, apple, pear tart berry and an acidic impression somewhat subtle but structuring.

The return of the blends! – New Classic. Espresso Monkey and Moka Kadir are back in stock.

Remember our roasted coffee – Are you behind on your roasting schedule? Or maybe you just want to taste our roasts. Either way we have you covered with delicious roasted coffee from SumatraIndonesians are available as a unique wet-hulled or dry-hulled (washed) coffees. Giling Basah is the name for the wet-hulling process in Bahasa language, and will have more body... ...more and El Salvador. Blends too!

Wondering when your favorite coffee is going to be back in stock? Predicting when it will appear on our list again can be tricky since the crop cycle, logistics and shipping can all be variables. Check out our recent article where we dive into the details and give you a rundown of the coffees we know are en route to our Oakland warehouse.

Hurricane Iota ripped through parts of Central America this week, displacing thousands, causing infrastructural damage and loss of life. Honduras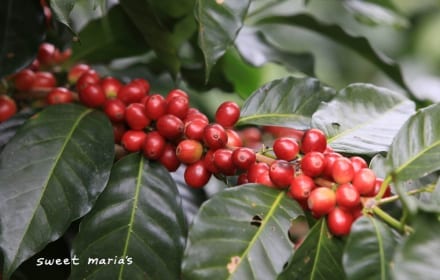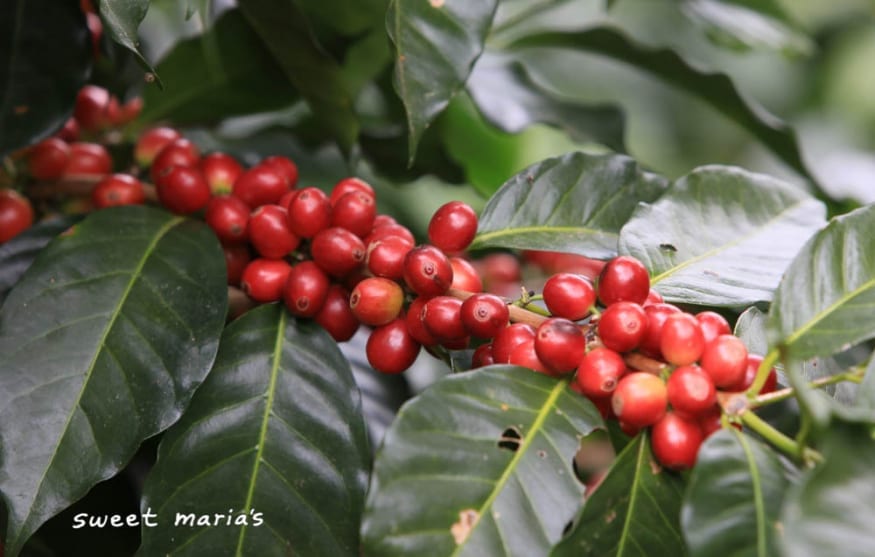 Honduran coffee was absent from the top ranks of the Specialty market, but that has changed. It has all the environmental factors on its side: soil, altitude, climate.... ...more and Nicaragua were hit particularly hard, with flooding in lowland areas, and landslides damaging coffee crops and homes in mountain communities. The hurricane continues on toward the Caribbean, but the rainy season continues to threaten mudslides in parts of the coffee growing regionsCoffee is grown in a belt around the world - roughly from the Tropic of Cancer to the Tropic of Capricorn, and specialty coffee is grown generally from... ...more in both countries. We spoke with our partners in Ocotal, northern Nicaragua who were spared much damage at their farms, though some roads leading out of town were still impassable. This all comes at the middle of the coffee harvest and remains to be seen how quickly critical access points to the coffee communities can be recovered.
---
November 25, 2020

BrazilBrazil is a coffee giant . As Frank Sinatra sang, "they grow an awful lot of coffee in Brazil".: Brazil is a coffee giant . As Frank Sinatra... ...more Dry Process FazendaFazenda is the Portuguese word for farm, hence it is the term used in Brazil. Fazenda is not a coffee-specific term. ...more Serrinha – Serrinha brews up a big bodied, low-toned cup, with rustic sweetness, and hints of Brazil nut, peanut, and dried prune. Good for espresso.

Mexico Chiapas Agricultores de Paraíso – Cooked sugar to caramel, an appealing butteryA mouthfeel description indicating thickness and creaminess, and can also be a flavor description.: Buttery is primarily a mouthfeel description indicating thickness and creaminess. It indicates a high... ...more note in the nose, and chocolatey low tones inform a bittering, high % cacao bar flavor in the finish.

Costa Rica Tarrazu El Indio – Well suited for medium to dark roasts, clean and balanced, milk chocolate, raw sugar, chocolate wafer cookie, hazelnut, and Dutch cocoa powder. Good for espresso.

Guatemala Huehuetenango Los Chuchitos Lot 2 – A balanced cup profile sure to garner wide appeal, with baked sugar and chocolate bittersweets, hints of marshmallow and candy corn, and rounded mouthfeelUsually referring to mouthfeel, a sense of completeness and fullness: Usually referring to mouthfeel, a sense of completeness and fullness ...more. Good espresso. Use code GUAT15 to get 15% off this coffee.

Looking for a compact brewer that takes up even less space than the original AeroPress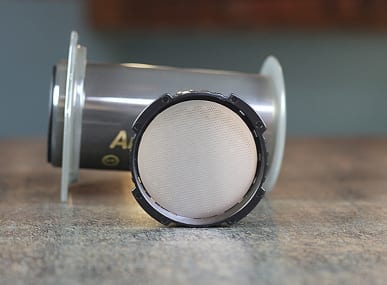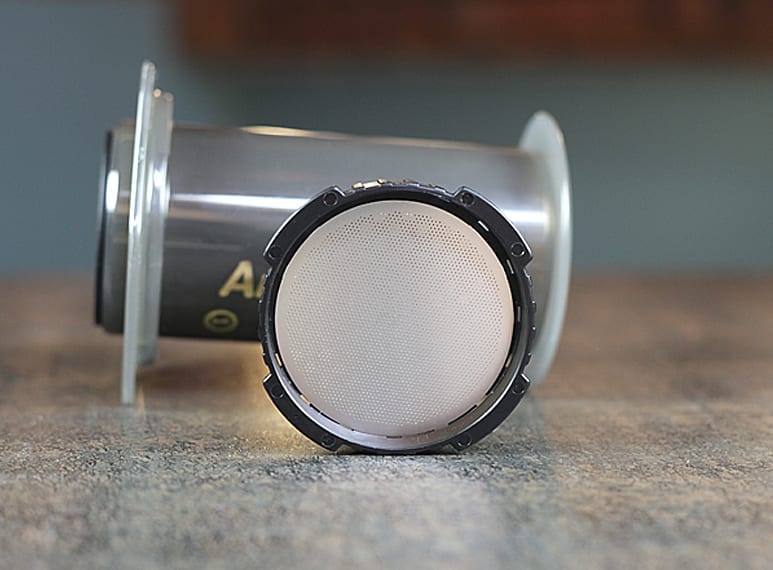 A portable coffee brewer that makes a unique dense brew, somewhat similar to an Americano.: The Aeropress looks like a giant syringe: coffee grounds are in the bottom,... ...more? We just started carrying the AeroPress Go. It's a brewer, filters, stirrer and scoop that all pack into it's own cup.

Sweet Maria's will be closed on Thurs. 11/26 and Fri. 11/27 for Thanksgiving. We'll be back on Mon. morning to ship as many orders as humanly possible.
Shipping update: We are experiencing delays of up to 3-5 business days