Our monthly digest from the Sweet Maria's Email list, announcing new coffees, new content and new events!
February 2021 offerings are all listed here for your reference. If you want to receive emails about our arriving coffee, events, product and news, sign up for our emailer.
---
February 3, 2021

KenyaKenya is the East African powerhouse of the coffee world. Both in the cup, and the way they run their trade, everything is topnotch.: Kenya is the East African powerhouse of the coffee world. Both Nyeri Kamoini Peaberry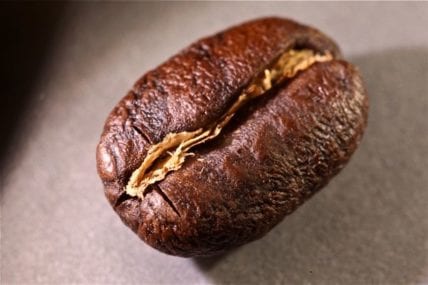 The Spanish-language term for Peaberry is the same for "snail". See Peaberry for more information on the single bean fruit of the coffee tree. A peaberry is the rounded singular seed found in the coffee – Bodied, a plump blackberryBlackberry flavor in coffee sometimes relates to slightly more developed roast levels.: Blackberry is found as a fragrance, aroma or flavor in some coffees. I find that it is less obvious at very light roast note, fruits cooked with brown sugar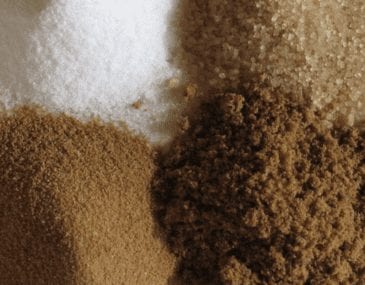 Brown sugar is a type of sweetness found in coffee ...a sweetness characterized by a hint of molasses, yet quite refined as well. Since Brown sugar of the common type is highly refined (made by like pineapple upside down cake, accents of clove and nutmeg, and blueberry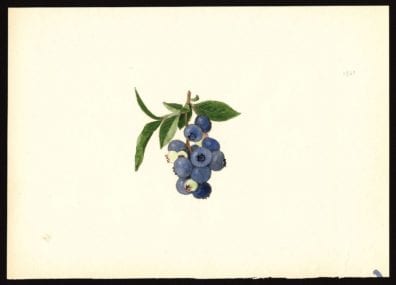 Blueberry flavors in coffee take different forms. Dried blueberry was something we first encountered in natural Harar coffee from Ethiopia. It seemed to be most potent in fresh new crop coffees and would fade in acidic impression. Good for espressoA small coffee beverage, about 20 ml, prepared on an espresso machine where pressurized hot water extracted through compressed coffee.: In its most stripped-down, basic form, this is a working definition for espresso: A small.

ColombiaColombian coffee is highly marketed and widely available in the US. They have been largely successful at equating the name Colombian Coffee with "Good" Coffee. This is half-true. Colombian can be very balanced, with good EA Café Quindio Decaf – Simple brown sugar sweetnessSweetness is an important positive quality in fine coffees, and is one of five basic tastes: Sour, Sweet, Salty, Bitter, Savory (Umami). In coffee, sweetness is a highly desirable quality, and the green bean has, sucanat, a dried apple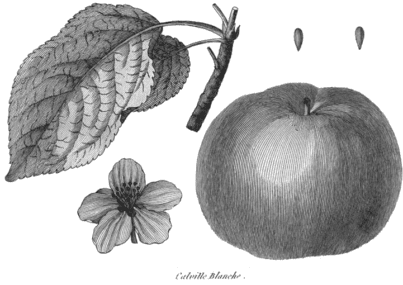 An acid that adds to favorable perceptions of cup quality; malic acid often adds apple-like acidity, and perhaps other taste aspects recalling apples. Malic acid is yet another of the many acids that adds to note, carob-type 'chocolate' flavors, structuring acidity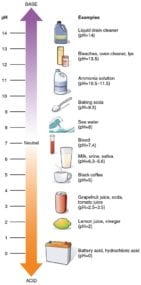 Acidity is a positive flavor attribute in coffee, also referred to as brightness or liveliness. It adds a brilliance to the cup, whereas low acid coffees can seem flat. Acidity can sound unattractive. People may (!) and some minerality in the finishSimilar to aftertaste, but it refers to the impression as the coffee leaves the palate. Aftertaste is the sensations gathered after the coffee has left the mouth. We combine these to form the "final flavor. Good for espresso.
---

Sweet Maria's has donated to World Coffee Research over the years and the sales of our annual calendar helps us to raise those funds. We feel it's important to support their global efforts as they fight for the future of coffee and the coffee industry.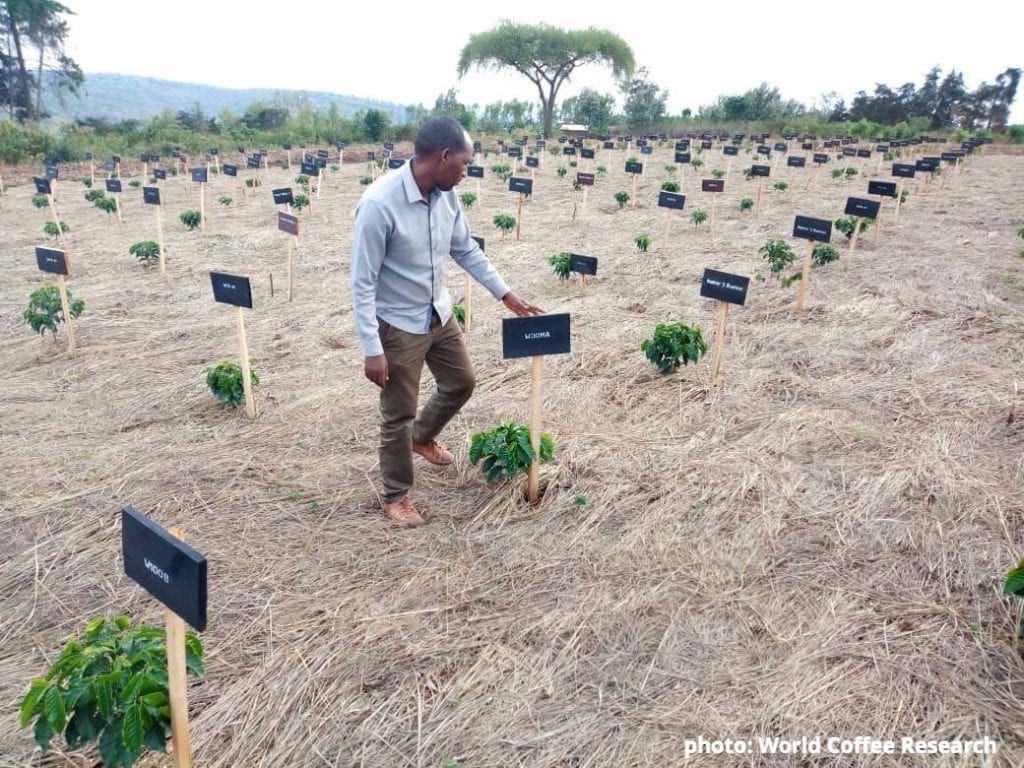 ---

Our Staff Picks sample set just launched a few days ago and it's been so popular, we have already sold out of two of the four coffees in the set. Sumatra

Indonesians are available as a unique wet-hulled or dry-hulled (washed) coffees. Giling Basah is the name for the wet-hulling process in Bahasa language, and will have more body and often more of the "character" that

Kirinci Coop Honey

In coffee, honey-like sweetness is often found, but we use terms such as refined honey (highly filtered and processed) as opposed to raw honey rustic honey sweetness. This form of sweetness is largely a dynamic

Labu and Ethiopia

Ethiopia is the birthplace of coffee: it is in the forests of the Kaffa region that coffee arabica grew wild. Coffee is "Bun" or "Buna" in Ethiopia, so Coffee Bean is quite possibly a poor

Uraga Tebe Harao Wato remain so act soon if you want to try the coffees that Tom really enjoys.
---
February 5, 2021

Check out the most recent additions to our green coffee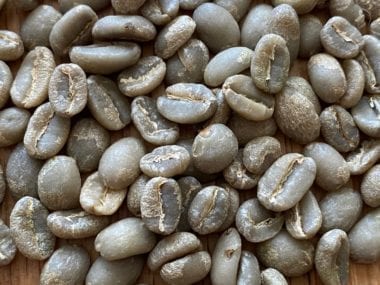 Green coffee refers to the processed seed of the coffee tree fruit. Coffee is a flowering shrub that produces fruit. The seeds of the fruit are processed, roasted, ground and prepared as an infusion.: Coffee list. If you have been waiting for Burundis to get restocked, today is your lucky day.
Ethiopia Dry ProcessDry process coffee is a method for taking the fruit from the tree to an exportable green bean. The whole intact coffee cherry is dried in the sun with the green bean inside. Later it Tarekech Werasa – Tarekech Waresa touches on dried, unsulfured fruits such as apricot and raspberry, as well as a blueberry taffy note, with a rusticA general characterization of pleasantly "natural" flavors, less sophisticated and less refined, but appealing. : What is Rustic? This is a general term we came up with... Dried Apricots from Sun Maid at the supermarket, herbalA flavor descriptor in coffee reminiscent of herbs, usually meaning aromatic, savory, leafy dried herbs. Usually, more specific descriptions are given, whether is is a floral herb, or sage-like, etc. In reality, there are very hint roasted cacao nib and chocolate-covered strawberry in the finish.

Sumatra Dry Process Ribang Gayo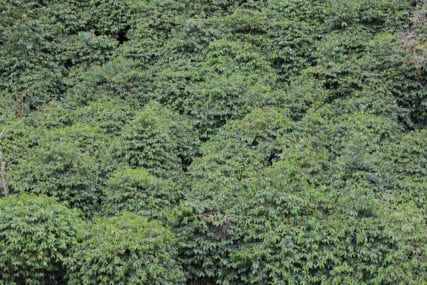 Gayo is ethnic group from the area of Aceh Sumatra around Lake Takengon. They use the name Gayo Coffee to market their production. The Acehnese are a different ethnic group, more centered in the lower – About as wild as they come, fruits hit an overripe edge, with notes of strawberry, fermentedAs a defect flavor, a fruit quality in a coffee that is excessively ripe, toward rotten. Fermented flavor can be the result of poor wet-processing, over-ripe cherry, or some other contamination in the processing. As banana, green melon and a honey-nut flavor that gives it a "fruit and granola" characteristic.

BurundiBurundi coffee bears resemblance to neighboring Rwanda, in both cup character, but also the culture surrounding coffee. Burundi is a small landlocked country at the crossroads of East and Central Africa, straddling the crest of Monge Murambi Hill – Honey and raw sugar, hints of apple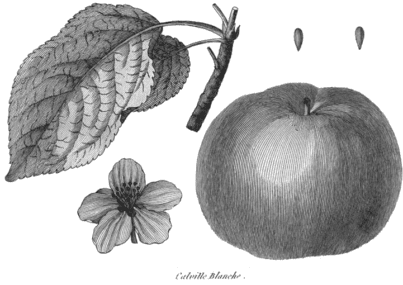 Apple-like flavors in coffee can take on many different forms. The more common ones we use relate to malic acid brightness, which can recall different apple types: green (Granny Smith type for example), red apple, clove, all-spice, fragrant lemon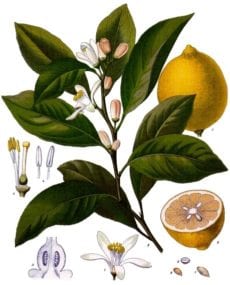 Lemon notes, as well as other related citrusy flavors or acidities, are prized in coffee. These usually express themselves as a bright accent in the cup, or aromatic citrus aspects, but not as blunt sourness. grass aroma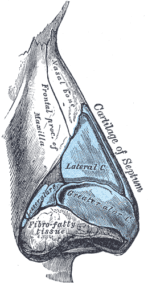 Aroma refers to sensations perceived by the olfactory bulb and conveyed to the brain; whether through the nose or "retro-nasally": The aromatics of a coffee greatly influence its flavor profile and come from the perception and orange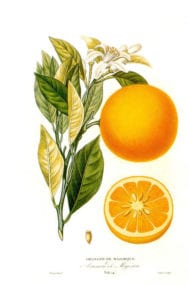 Orange aromatics and flavors are prized in coffee, whether they take the form of sweet orange flesh and pulp, or orange peel. Orange flavors or aromatics can range in degrees of ripeness, which also involves spice black tea. Medium roasts develop a dark chocolate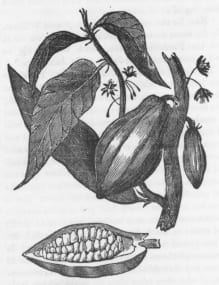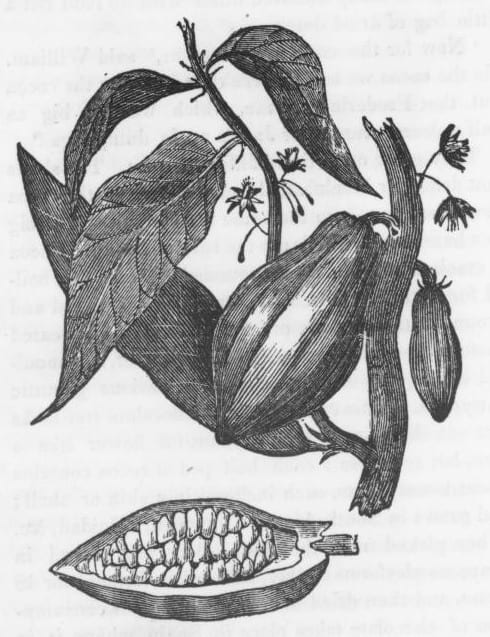 A general flavor or aroma term reminiscent of chocolate. But what type? Usually described with more specifics.: Chocolate is a broad, general flavor or aroma term reminiscent of chocolate. But what type? There are so, berry note. Good for espresso.

Burundi Kazoza N'Ikawa Coop – A stunning cup when roasted to City/City+, "light and bright" cup characteristics for Burundi, sugarcane juice sweetness, raisin and allspice notes, acidity like sweet lime and cinnamon tea spiced aroma. City to Full City.

Burundi Commune Mutambu – Such a versatile Burundi, somewhat neutral sweetness is accented by complexThe co-presence of many aroma and flavor attributes, with multiple layers. A general impression of a coffee, similar to judgments such as "balanced" or "structured" baking spices, creamed honey, loose leaf black tea and bittering cocoa when roasted dark. Good for espresso.
---

As you can see in the list above, the new Burundis are here. Why do we think they are so good? Take a look at a recent article we wrote about why the cup quality is so amazing.
---

Supporting an economy through coffee can contribute to the success of a coffee originIn coffee talk, it refers to a coffee-producing region or country; such as, "I was just at origin." Of course "Origin" for most product we use is not a beautiful farm in a temperate climate, but it's not always the total solution. In this archived article, Tom elaborates on how the global coffee market can be complicated.
---
February 10, 2021

---
There's not a whole lot of coffee travel going on these days so it's fun to take a look back at all the trips Tom's been on. Hop on into our coffee library and check out years of photos and memories. Don't get lost.
---
February 12, 2021

---

Trying to figure out if you should double down on our current green selection or hold off since everyone knows that there's always new coffee getting added on a weekly basis? Check out our recently updated February/March Green Coffee Outlook page and get a general idea of what coffees are coming down the pipeline so you can plan ahead.
---
February 17, 2021

A lot of work goes into how we describe each coffee and we have years of experience doing so, so we hope you trust us to only offer you the best and to describe each coffee as accurately as possible. The next time you are shopping for your next green coffee purchase, trust your taste buds and lean toward buying coffees with descriptions that make your mouth water. If you like caramel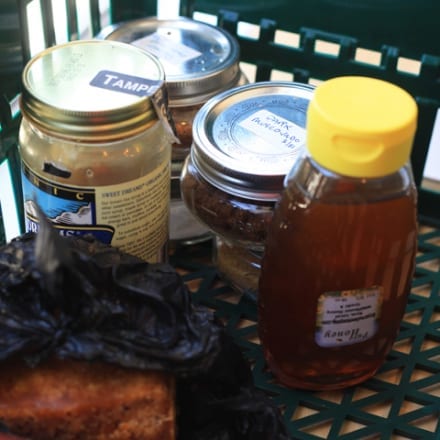 Caramel is a desirable form of sweetness found in the flavor and aroma of coffee, and is an extension of roast taste. Extremely light or dark coffees will lose potential caramel sweetness, as it exists, pears and apples and we claim a coffee has those notes, there's a really good chance you will enjoy it.

Consider getting a Green Coffee Sample Set if you are still indecisive or if almost any high quality coffee will do. You will get an awesome variety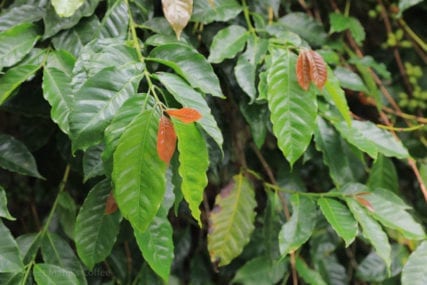 Hibrido de Timor abbreviated HdT is the interspecies hybrid of C. Arabica and C. Canephora (Robusta) that was found in Timor Leste in the 1940s. It has been the bases of plant breeding for disease of offerings from different parts of the world. They are all the same delicious coffees that we are currently selling or are selling out of.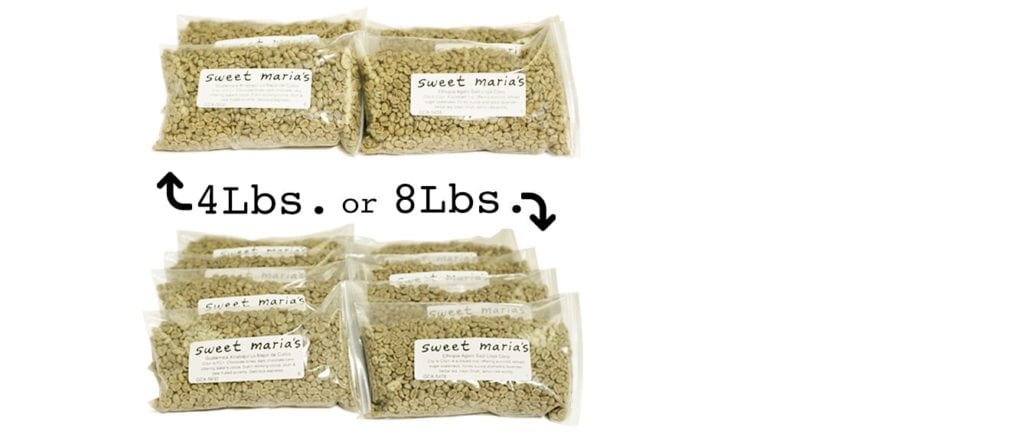 More info on how to choose the best coffees for you.

–How to Replace a Favorite (with video)
–Choosing Coffee: Too Many Choices?
---
February 19, 2021

---

We recently added restocked our PeruPeruvian coffees have Central American brightness but in a South American coffee flavor package overall. The good organic lots do have more of a "rustic" coffee character.: Organic Peru ... you can get it anywhere selection. Now you have two great ones to choose from. Both are great for drip and espresso.

Peru Jaen Granjeros de Huabal – Versatile, a sweet cup from light to dark roasting, notes of almond paste, hazelnut liqueur, chunky chocolate, and malic-like brightnessA euphemistic term we use often to describe acidity in coffee. A bright coffee has more high, acidic notes. : A euphemistic term to describe acidity in coffee. A bright coffee has more high, acidic underscores a red apple note. Good for espresso.

Peru Nuevo Trujillo Marcial Olivera – One of our brighter Peru's, City roasts produce a bright acidic impression, fruit hints of black currant and red apple, opaque date sugar sweetness and hints of tree nut. Good for espresso.

Is a coffee crop "new" when it shows up on our website or when it arrives at our warehouse? When it's loaded onto a ship on its way to Oakland? Or how about when the coffee cherries are starting to mature at origin? In his latest article, Dan talks about how our new cropRefers to fresh shipments of green coffee within the first month or two of the earliest arrivals ... not quite the same as Current Crop, which means the most recent harvest. As a stable dried is the coffee landing now from the latest crop available and included some updates on future "new" arrivals from different origins like Guatemala, Ethiopia, Nicaragua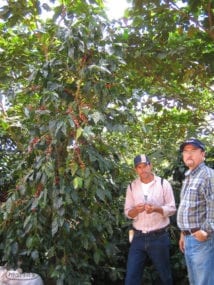 Nicaraguan coffees from the Segovia, Jinotega, Ocotal and Matagalpa regions are nice balanced cups. They often possess interesting cup character along with body and balance, outperforming many other balanced Central American and South American high-grown and Costa RicaCosta Rican coffee is typically very clean, sweet, with lots of floral accents. hey are prized for their high notes: bright citrus or berry-like flavors in the acidity, with distinct nut-to-chocolate roasty flavors.: Can a.
---
February 24, 2021

---

If you haven't seen Dan's latest post yet, it's worth a look, especially if you have ever pondered if "new" coffee is coffee being harvested, shipped, stocked or "new" in your mailbox. He even drops a few harvest updates from origins like Costa Rica, Nicaragua and Guatemala.
---

Stay tuned for more great green coffees this week. Before the weekend, we plan on adding Guatemala, Burundi wet and dry processed, a Brazil dry process and a Brazil pulp naturalPulp natural is a hybrid method of processing coffee to transform it from the tree fruit to a green bean, ready for export. Specifically, it involves the removal of the skin from the coffee, like relaunch. RwandaRwandan coffee was, at one time, rarely seen in the United States as either a Specialty grade or low-end commercial coffee. There simply was not that much coffee produced in Rwanda that went anywhere besides too.
---
February 26, 2021
Guatemala Cuilco Finca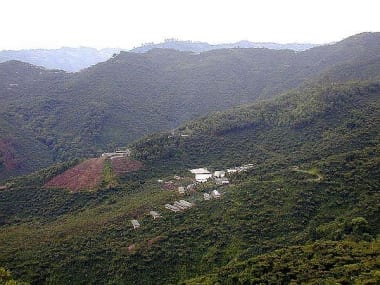 Spanish 101: Finca is the Spanish word for farm. Sometimes the term Hacienda is used to imply an Estate, which would mean the farm has its own wet-mill. A Finca does not necessarily have a El Regalito – Elegant at City roastCity roast is what we define as the earliest palatable stage that the roast process can be stopped and result in good quality coffee. City roast occurs roughly between 415 and 425 degrees Fahrenheit in level, an undercurrent of brown sugar sweetness, accented by black tea with lemon spritz, a perfumed honey grace note, and shining acidity. Hallmarks of a competition-level Guatemalan coffee.

Burundi Dry Process Gaterama Agahore – Unapologetic "dry process" flavors that should satisfy those longing for berry-toned naturals ala "Harrar". Blackberry reduction, maple syrup, rustic dried fruit and earthyEarthy is a flavor term with some ambivalence, used positively in some cases, negatively in others.: Sumatra coffees can have a positive earthy flavor, sometimes described as "wet earth" or "humus" or "forest" flavors. But accents.

Brazil Dry Process Amecafe Cooperative – Hefty bodyAssociated with and sensed by mouthfeel, body is sense of weight and thickness of the brew, caused by the percentage of soluble solids in the cup, including all organic compounds that are extracted from brewing gives way to hints of fruit and creamyCreamy is a mouthfeel description indicating thickness and soft, rounded texture. See also buttery. nut tones, Brazil nut, hazelnut, almond flour, cocoa powder, freeze dried berry, and earth-toned carob and cacao husk aroma.

Burundi Rwiri Yagikawa – A medium-bodied coffee with silkyA mouthfeel description indicating a delicate, light, elegant softness and smoothness. Usually refers to a lighter body than terms such as velvety, or creamy. mouthfeelHow a coffee feels in the mouth or its apparent texture, a tactile sensation : A major component in the flavor profile of a coffee, it is a tactile sensation in the mouth used in, turbinado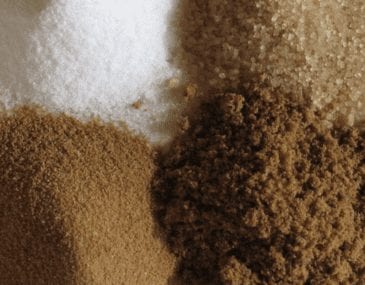 Turbinado sugar, also known as turbinated sugar, is made from sugar cane extract. It is produced by crushing freshly cut sugar cane; the juice obtained is evaporated by heat, then crystallized. The crystals are spun sweetness, opening up to hints of chamomile and roasted barley teas, clove powder, and a subtle whiff of orange in the nose.

Rwanda Nyamasheke Macuba – Macuba shows a subtle spiced aroma, with flavors of torched sugar, vanilla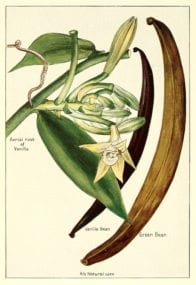 Vanilla notes in coffee are often related to caramelization notes, as butter and vanilla can be found in flavors and aromatics of roast reactions from reducing of sugars. caramel, dark toffee, molasses, and a hint of spiced rum.

Brazil Pulp Natural FazendaFazenda is the Portuguese word for farm, hence it is the term used in Brazil. Fazenda is not a coffee-specific term. Alta Vista – Medium roasts pull out a convincing mixture of sweet and bittering roast flavors, accent notes of peanut chews, cooked sugars, honey granola and roasted cacao nibs. Good for espresso.
---

Green coffee is our main jam but did you know we sell roasted coffee too? We crank out a few batches every two weeks with our trusty Probat L12, bag up full pounds in un-fancy but very functional valve bags and ship it to a lot of mailboxes that same week. Ordering a few pounds is a great way to compare your roasts to ours or a backup plan in case you fell off of your home roasting schedule.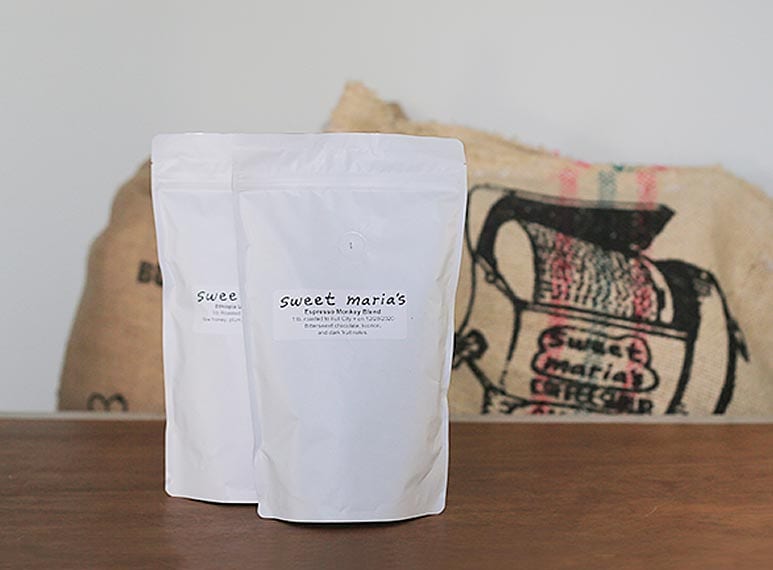 ---