Can Aussies Grow Coffees?
I have cupped Australian coffees for several years now, and consistently rejected them. They just seemed like over-priced, low-grown novelty items … and the fact they are from industrialized (mechanically-harvested) farms did not add to their charm. I was familiar with the Skybury farm, but had never heard of Mountain Top estateA "coffee estate" is used to imply a farm that has its own processing facility, a wet-mill. In Spanish this is called an Hacienda. A Finca (farm) does not necessarily have a mill. (And Finca in the Southern region of New South Wales. The green sample didn't speak of immanent cup quality. It was graded as XF, Extra Fancy, pretentiously adopting the Hawaiian grading system. It certainly didn't look like it – I spotted a broken bean and some odd, waxy, spotted-looking seeds. But I have learned not to judge green coffee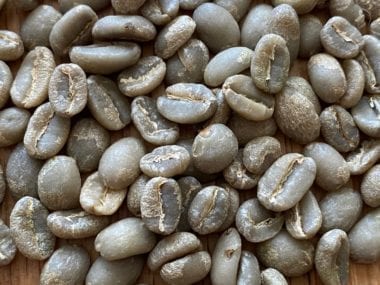 Green coffee refers to the processed seed of the coffee tree fruit. Coffee is a flowering shrub that produces fruit. The seeds of the fruit are processed, roasted, ground and prepared as an infusion.: Coffee too sternly (to be an "eye-cupper"), rather just to make note of green defects and judge coffee by the cup quality. That's where I received my first surprise. The aroma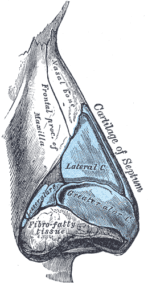 Aroma refers to sensations perceived by the olfactory bulb and conveyed to the brain; whether through the nose or "retro-nasally": The aromatics of a coffee greatly influence its flavor profile and come from the perception was so sweet, mildly floral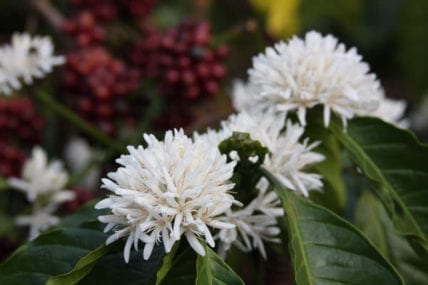 Floral notes in coffee exemplify the connection between taste and smell. Describing the taste of a specific flower is near impossible...we always default to "it tastes like it smells" which, admittedly, isn't the most helpful. , clean. And all those qualities transferred into the cup flavors perfectly, an almost transparent clarity in the sweetnessSweetness is an important positive quality in fine coffees, and is one of five basic tastes: Sour, Sweet, Salty, Bitter, Savory (Umami). In coffee, sweetness is a highly desirable quality, and the green bean has, light bodyAssociated with and sensed by mouthfeel, body is sense of weight and thickness of the brew, caused by the percentage of soluble solids in the cup, including all organic compounds that are extracted from brewing. Overall it is not a powerhouse coffee, but a delicate, simple and delicious cup. Later I learned that this coffee has great espressoA small coffee beverage, about 20 ml, prepared on an espresso machine where pressurized hot water extracted through compressed coffee.: In its most stripped-down, basic form, this is a working definition for espresso: A small potential; it was the coffee used by the winning entrant in the World Barista Championship this year! So I am off to roast a tad darker, to a Full City +, and find out what a Mountain Top espresso is all about.
Cup of ExcellenceThe Cup of Excellence is a competition held yearly in many coffee-producing countries, designed to highlight the very best coffees from each origin.: The Cup of Excellence (COE) is a competition held more-or-less yearly in Coffees En Route
They are not on our offer list yet, but quite a few Auction Lot coffees are coming from Central America. The auctions have already taken place at this writing and Sweet Maria's was bidding early and often. Since I was on the jury for the El SalvadorEl Salvador coffee had an undeservingly poor reputation for years, marred mostly by the inability to deliver coffee of high quality in an unstable political climate. Unfortunately, agriculture is the first to suffer in revolution, and Nicaragua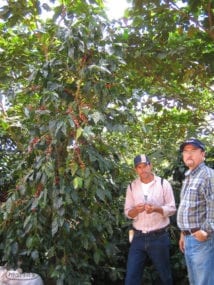 Nicaraguan coffees from the Segovia, Jinotega, Ocotal and Matagalpa regions are nice balanced cups. They often possess interesting cup character along with body and balance, outperforming many other balanced Central American and South American high-grown Cup of Excellence (CoE) competitions, I had an early chance to evaluate these coffees. If you are not familiar with these auctions, there is just one held for each country, and they involve a long, laborious process.
Most national competitions start with 400 or more farms competing, sometimes as many as 600-800! It is free for the farms to enter their samples and compete. The National Jury has the daunting task of cupping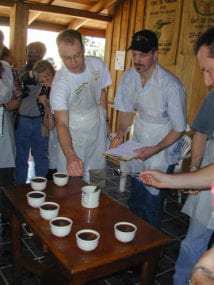 Cupping is a method of tasting coffee by steeping grounds in separate cups for discrete amounts of ground coffee, to reveal good flavors and defects to their fullest. It has formal elements and methodology in for defects, and removing average coffees. They spend several weeks at the task, and prepare a set of 60-80 potentially "excellent" coffees for the International Jury. The later is comprised of folks in the coffee trade from all corners of the world, and we come in for one week to cup and re-cup the coffees in a three-round elimination process, which results in around 30 top coffees being offered several weeks later in the internet auction. So that is 30 coffees pared down from 400+!
We competed for 3 lots in the El Salvador CoE; one is a very high grownHigh Grown, or HG, is a coffee designation that can mean different things in different countries. : High Grown, or HG, is the highest quality Mexican coffee designation but in Nicaragua it means 2nd quality. BourbonA coffee cultivar; a cross between Typica and Bourbon, originally grown in Brazil: Mundo Novo is a commercial coffee cultivar; a natural hybrid between "Sumatra" and Red Bourbon, originally grown in Brazil. It was developed ArabicaArabica refers to Coffea Arabica, the taxonomic species name of the genus responsible for around 75% of the worlds commercial coffee crop.: Arabica refers to Coffea Arabica, the taxonomic species name of the genus responsible coffee from the San Jose Estate owned by Mauricio Ruffatti. The two others are the cultivar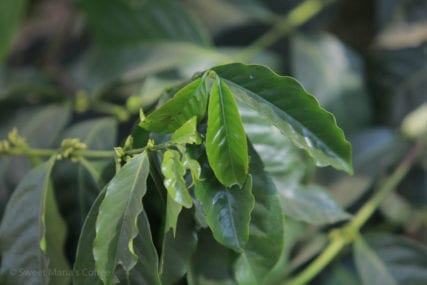 USDA is (obviously) the United States Department of Agriculture. USDA also had coffee plant breeding programs in the past and one variety they distributed to Indonesia and was widely planted is called USDA  (sounds like  PacamaraAs the name implies, Pacamara is a large bean cultivar, a cross between Pacas and Maragogype with unique flavor properties. This variant originated in El Salvador in 1958, and has spread to nearby Central American, a cross between the PacasA mutation of Bourbon cultivar that appeared in El Salvador in 1949: Pacas is a natural mutation of Bourbon cultivar that appeared in El Salvador in 1949. It has good cup character, and is an and "giant bean" MaragogypeMaragogype is a mutation of Typica coffee and was discovered in Brazil. The Maragogype is a large plant with big leaves, low production and very large fruits (and seeds / green beans). It has been" varietals. These are coffees with very extreme cup character, and when they are grown at good altitude and processed with care, can be fantastic. One of these is a Pacamara Peaberry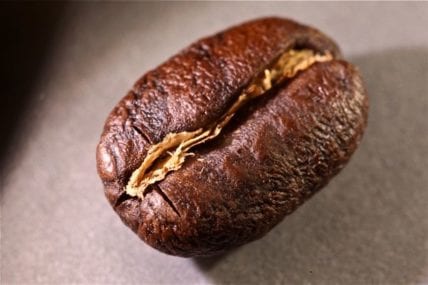 The Spanish-language term for Peaberry is the same for "snail". See Peaberry for more information on the single bean fruit of the coffee tree. A peaberry is the rounded singular seed found in the coffee (!) grown at Finca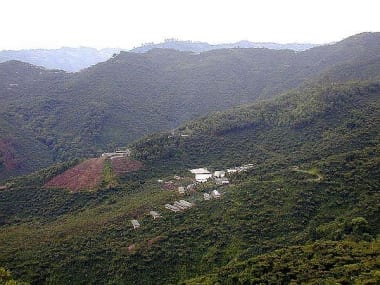 Spanish 101: Finca is the Spanish word for farm. Sometimes the term Hacienda is used to imply an Estate, which would mean the farm has its own wet-mill. A Finca does not necessarily have a Montecarlos Tablon, a volcanic cone with active thermal vents in the area. The other is La Montanita from the farm of Antonio Rene Aguilar.
We went after 2 lots in the Best of PanamaPanama coffee ranges from medium quality lower altitude farms to those at 1600 - 1800 meters centered in the area of Boquete in the Chirqui district near the border with Costa Rica. Some farms feature competition, including the number one coffee that had a very unique cup profile, partly due to the Ethiopian cultivar seedstock. In the end, the competition for this coffee was fierce, driving it to a record high for any coffee sold in an auction, ever! We compromised and formed an alliance with a group of roasters who all wanted the 7 bag lot, and each of us will get one bag of this exquisite coffee, called Jaramillo from Finca Esmeralda in the Boquete region. On the second place coffee, we bid in concert with Stumptown Coffee of Portland for the coffee called Leru, a bright and balanced cup that will be sold at a price much less extreme than the Jaramillo. These Best of Panama coffees are going to arrive within 2 weeks, whereas the Salvadorian coffees will take longer.
We won 2 lots in the Nicaragua CoE, the number eight coffee and the number fourteen coffee. You can't place too much importance on the particular ranking; these are all exceptional coffees and in fact the #14 sold for more than the #8. The later is a Jinotega coffee from Finca El Regreso owned by Bernabe Garcia. I loved this cup because of its understated sweetness – not the most acidic or unusual coffee in the top 10, but in my mind the most complexThe co-presence of many aroma and flavor attributes, with multiple layers. A general impression of a coffee, similar to judgments such as "balanced" or "structured" and seductive. The number 14 coffee is one of many winning farms that came from the Prodecoop mill, a name you will recognize if you have bought OrganicGrown without the use of artificial fertilizers, herbicides, etc.: Organic coffee has been grown according to organic farming techniques, typically without the use of artificial fertilizers. Some farms have more local Organic Certification than the Nicaragua coffees from Sweet Maria's for the past few years. This lot is from the Madriz area, and is Organic and Fair TradeFair trade is an organized social movement and market-based approach to empowering developing country producers and promoting sustainability.: Fair trade is an organized social movement and market-based approach to empowering developing country producers and promoting certified. In a sense this is ironic, because these competitions and the subsequent auctions directly benefit the farmer to the amount of 90% of the auction proceeds: it is a very efficient system without much overhead or administrative costs and nets the farmer much higher prices than Organic and/ or Fair Trade certification.
(Not be forgotten is the Honduran CoE which is yet to happen at this writing. Expect to see our name in the bidding there too.)
The New Hearthware i-Roast
The I-Roast has quickly become our most popular roaster, and rightly so; it roasts twice the amount as the previous model, and features a user-controllable 3 stage heating "program." While some of the control functions (especially the onboard thermometer readings) leave something to be desired, this is a breakthrough roaster. It roasts evenly, and allows you to ramp up heat applied to the coffee early in
the roast to improve the balanceSuggests a harmony and proportion of qualities, and implies mildness since no one quality dominates.: Balance is both an obvious and slippery taste term. It implies a harmony and proportion of qualities, and perhaps a and body of the cup and reduce astringency (even professional air roasters don't do this). I think the frustrating aspects of i-Roast ownership are really worth it in the end, and I now use it for all my sample roasting (which averages 8-10 batches a day!)
–Tom
Sweet Maria's Coffee
1455 64th Street, Emeryville CA 94608
web: www.sweetmarias.com
email: [email protected]
Sweet Maria's Green Coffee Offering List on July 1, 2004.
Central American 1 lb 2 lb 5 lb 20 lb
Costa RicaCosta Rican coffee is typically very clean, sweet, with lots of floral accents. hey are prized for their high notes: bright citrus or berry-like flavors in the acidity, with distinct nut-to-chocolate roasty flavors.: Can a Dota Tarrazu -Conquistador $4.90 $9.31 $21.32 $75.46
Costa Rica Tres Rios -La Magnolia $4.80 $9.12 $20.88 $73.92
Costa Rica La Minita Tarrazu $6.80 $12.92 $30.26 $108.80
Costa Rica Tarrazu PeaberryA peaberry is a green coffee "bean" that has a rounded form: Coffee is the dried seed from the fruit of a flowering tree - each fruit having 2 seeds facing each other (the flat -SM Select $5.90 $11.21 $25.67 $90.86
GuatemalaGuatemalan coffee is considered a top quality coffee producer in Central America. Due to our proximity to Guatemala, some of the nicest coffees from this origin come to the United States. : Guatemalan growing regions "La Flor Del Café" Antigua $4.90 $9.31 $21.32 $75.46
Guatemala Antigua -Los Pastores $4.60 $8.74 $20.01 $70.84
Guatemala Fraijanes -Palo Alto Azul $4.55 $8.65 $19.79 $70.07
Guatemala Huehuetenango -Huixoc 6468 $4.55 $8.65 $19.79 $70.07
Honduras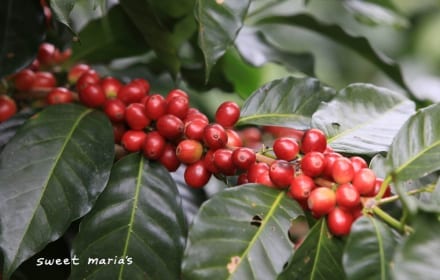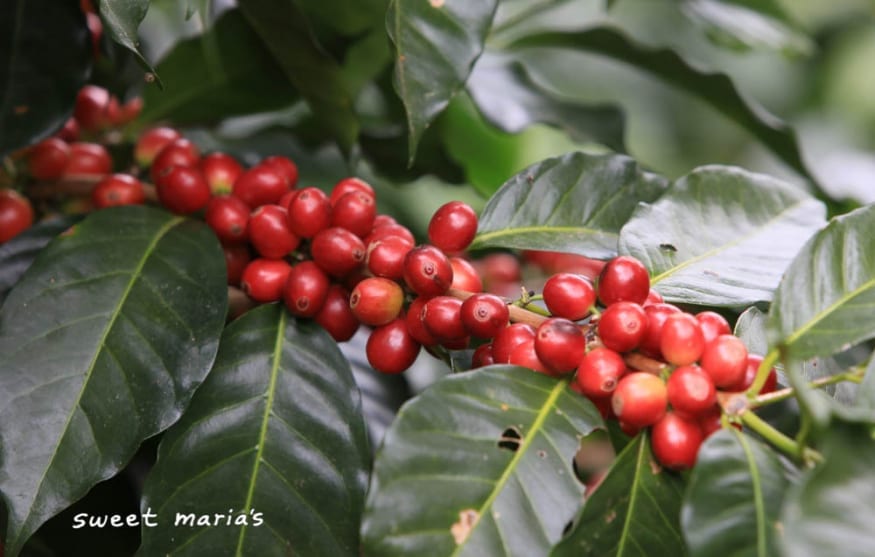 Honduran coffee was absent from the top ranks of the Specialty market, but that has changed. It has all the environmental factors on its side: soil, altitude, climate. All it's neighbors have sophisticated coffee production: Organic Marcala SHG $4.40 $8.36 $19.14 $67.76
MexicoMexican coffee originates from South-central to Southern regions of the country. For that reason, coffees from Coatepec and Veracruz are much different from Oaxacan Plumas, which are in turn much different from the Southernmost region Oaxaca "Pluma Hidalgo" $4.40 $8.36 $19.14 $67.76
Mexico Org/FT Oaxaca Pluma $4.90 $9.31 $21.32 $75.46
Nicaragua Matagalapa Maragogype $5.20 $9.88 $22.62 $80.08
Nicaragua Organic/FT Segovia $4.90 $9.31 $21.32 $75.46
Panama -Hartmann Estate "Songbird" $4.75 $9.03 $20.66 $73.15
Panama Boquete -Lerida Estate $4.60 $8.74 $20.01 $70.84
South American 1 lb 2 lb 5 lb 20 lb
BoliviaBolivia has always been a coffee origin with great potential, the potential to have a unique Specialty coffee offering with unique cup character.: There's no better way to learn about a coffee-producing country than to Organic Cenaproc Co-op $4.50 $8.55 $19.58 $69.30
Bolivia Fair Trade "de Montana" $4.70 $8.93 $20.45 $72.38
BrazilBrazil is a coffee giant . As Frank Sinatra sang, "they grow an awful lot of coffee in Brazil".: Brazil is a coffee giant . As Frank Sinatra sang, "they grow an awful lot of Cup of Excellence Laranja-Cravo $5.60 $10.64 $24.36 $86.24
Brazil FazendaFazenda is the Portuguese word for farm, hence it is the term used in Brazil. Fazenda is not a coffee-specific term. Ipanema "Dulce" $4.50 $8.55 $19.58 $69.30
Brazil Matas de Minas -Fazenda Brauna $4.50 $8.55 $19.58 $69.30
Brazil Sul de Minas – Carmo Estate $4.40 $8.36 $19.14 $67.76
Brazil Organic/FT Poco Fundo $4.90 $9.31 $21.32 $75.46
Colombian Huila "Mercedes Supremo" $4.20 $7.98 $18.27 $64.68
Colombian Narino del Abuelo $4.50 $8.55 $19.58 $69.30
Colombian Huila – La Florencia $4.50 $8.55 $19.58 $69.30
Colombian Popayan SupremoA Colombian coffee grade referring to screen size of 17-18 screen. In the traditional bulk Arabica business, Supremo was the top grade Colombia, with Excelso one step below at 15-16 screen. Neither of these refer "Caucano" $4.65 $8.84 $20.23 $71.61
EcuadorEcuador has everything it takes to grow great coffee. Positioned between Colombia and Peru, the interior mountain ranges have plenty of altitude, weather patterns, and ideal soil for quality coffee production.: Coffee has a long EScafe Co-op $4.70 $8.93 $20.45 $72.38
PeruPeruvian coffees have Central American brightness but in a South American coffee flavor package overall. The good organic lots do have more of a "rustic" coffee character.: Organic Peru ... you can get it anywhere Organic/Fair Trade Ccochapampa $4.90 $9.31 $21.32 $75.46
African- Arabian 1 lb 2 lb 5 lb 20 lb
Ethiopian Ghimbi Lot 5025 $4.20 $7.98 $18.27 $64.68
Ethiopian Harar -Lot 6979 "Horse" $4.70 $8.93 $20.45 $72.38
Ethiopian Yirgacheffe -Lot 7449 $5.20 $9.88 $22.62 $80.08
KenyaKenya is the East African powerhouse of the coffee world. Both in the cup, and the way they run their trade, everything is topnotch.: Kenya is the East African powerhouse of the coffee world. Both AA Auction Lot 633-Karugwa $5.70 $10.83 $24.80 $87.78
Kenya Auction Lot 624-Kora Peaberry $5.90 $11.21 $25.67 $90.86
Kenya AA Auction Lot 499-Mweiga $5.90 $11.21 $25.67 $90.86
Kenya Auction Lot -Tegu Peaberry $5.90 $11.21 $25.67 $90.86
RwandaRwandan coffee was, at one time, rarely seen in the United States as either a Specialty grade or low-end commercial coffee. There simply was not that much coffee produced in Rwanda that went anywhere besides Masaka "Seven Lakes" $4.40 $8.36 $19.14 $67.76
TanzaniaIn terms of the Tanzania coffee character, it belongs to the Central/East African family of washed (wet-processed) coffees, bright (acidy), and mostly aggressively flavorful of which Kenya is certainly the dominant coffee. Peaberries are often AA Songea Flatbean $4.70 $8.93 $20.45 $72.38
UgandaWhile Arabica was introduced at the beginning of the 1900's, Robusta coffee is indigenous to the country, and has been a part of Ugandan life for centuries. The variety of Wild Robusta Coffee still growing AA Bugisu $4.30 $8.17 $18.71 $66.22
Uganda Organic Bugisu – Sipi Falls $4.40 $8.36 $19.14 $67.76
YemenYemen has a coffee culture like no other place, and perhaps some of what we enjoy in this cup is due to their old style of trade...: Technically, Yemen is on the Asian continent (on MokhaThe Yemeni type of coffee, both in terms of the family of cultivars planted there, and the general trade name.: Mokha Yemeni type of coffee, both in terms of the family of cultivars planted there, Ismaili (Hirazi) $7.80 $14.82 $36.27 $124.80
Yemen Mokha Mattari $7.10 $13.49 $33.02 $113.60
Zimbabwe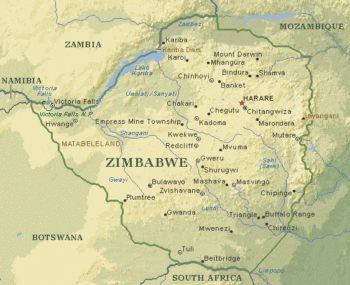 Zimbabwe, formerly known as lower Rhodesia until independence in 1980, has produced great coffee since production was introduced in the 1960s. Like Zambian coffees, these coffees are often overshadowed by the great East African coffee: AA Salimba Estate $4.60 $8.74 $20.01 $70.84
Indonesian- Indian 1 lb 2 lb 5 lb 20 lb
Indian Monsooned Malabar Coehlo's Gold $5.00 $9.50 $21.75 $77.00
Indian Mysore Nuggets Extra Bold $4.20 $7.98 $18.27 $64.68
Indian Pearl Mountain Peaberry $4.80 $9.12 $20.88 $73.92
Papua New GuineaPapua New Guinea (PNG) occupies the eastern half of the island it shares with the Indonesian province of Irian Jaya, part of Indonesia. The two primary areas for coffee production can be grouped roughly as – Kimel $4.50 $8.55 $19.58 $69.30
SulawesiSulawesi coffees are low-acid with great body and that deep, brooding cup profile akin to Sumatra. The coffee is sometimes known as Celebes, which was the Dutch colonial name for the island. Indonesians are available Toraja Grade One $4.50 $8.55 $19.58 $69.30
Aged SumatraIndonesians are available as a unique wet-hulled or dry-hulled (washed) coffees. Giling Basah is the name for the wet-hulling process in Bahasa language, and will have more body and often more of the "character" that Lintong $5.80 $11.02 $25.23 $89.32
Sumatra Iskandar Triple-Pick $5.30 $10.07 $23.06 $81.62
Sumatra MandhelingA trade name used for wet-hulled Sumatra coffees. It is an area and a culture group as well (spelled Mandailing often) but there is not as much coffee production in this area anymore, south of '04 – Lot 6854 $4.40 $8.36 $19.14 $67.76
Sumatra Organic Gr. 1 Gayo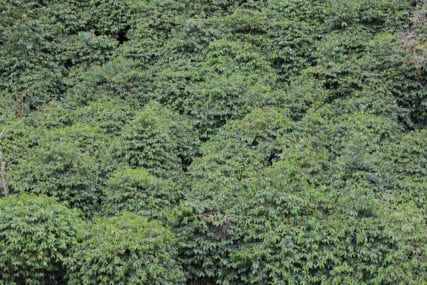 Gayo is ethnic group from the area of Aceh Sumatra around Lake Takengon. They use the name Gayo Coffee to market their production. The Acehnese are a different ethnic group, more centered in the lower Mountain $4.60 $8.74 $20.01 $70.84
Timor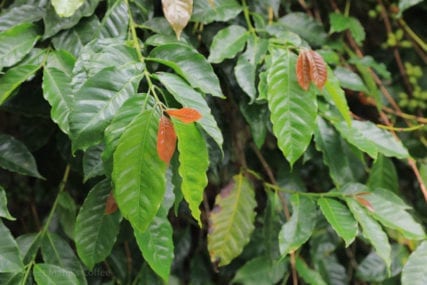 Hibrido de Timor abbreviated HdT is the interspecies hybrid of C. Arabica and C. Canephora (Robusta) that was found in Timor Leste in the 1940s. It has been the bases of plant breeding for disease Organic/FT Maubesse $5.10 $9.69 $22.19 $78.54
Islands- Blends -Etc. 1 lb 2 lb 5 lb 20 lb
AustraliaAustralian coffee bears resemblance in the cup to the soft "Island Coffee" flavor profile. Coffee cultivation began in Australia in 1880 and continued through 1926, but was found to be generally unprofitable, and the quality Mountain Top Estate XF $8.10 $15.55 $37.67 5 lb limit
HawaiiThe Kona district on the big island of Hawaii produces the best coffee from this state - clean, sweet and mild. : Ah, Hawaii... what a nice place. They grow nuts, fruit, and coffee. The KonaKona coffee comes from farms along the Kona Coast on the Big Island of Hawaii: Kona coffee comes from farms along the Kona Coast on the Big Island of Hawaii. Coffee is grown at elevations -Honaunau Peaberry $15.40 $29.57 $71.61 5 lb limit
JamaicaJamaica coffee can be excellent mild, lush coffee... sometimes. Like Kona and Puerto Rican coffee, it is soft, mild, clean and well balanced when it is good.: Ah Jamaica, a great place to visit. But Blue Mountain – Mavis Bank $19.40 $37.25 $90.21 5 lb limit
Puerto RicoPuerto Rican coffee has the typical"island profile". These coffees, which include Jamaica and Kona, have a soft cup, not acidic, balanced, and mild. : I have tried other Puerto Rican coffees but only bought Yauco Yauco Selecto AA $9.70 $18.62 $45.11 $161.02
SM's Moka Kadir Blend $5.60 $10.64 $24.36 $86.24
SM's Espresso Monkey Blend $5.00 $9.50 $21.75 $77.00
SM's Classic Italian Espresso Blend $4.80 $9.12 $20.88 $73.92
SM's Decaf Espresso Blend $5.60 $10.64 $24.36 $86.24
SM's Liquid Amber Espresso Blend $5.30 $10.07 $23.06 $81.62
SM's French RoastSugars are heavily caramelized (read as burned) and are degraded; the woody bean structure is carbonizing, the seed continues to expand and loose mass, the body of the resulting cup will be thinner/lighter as the Blend $5.00 $9.50 $21.75 $77.00
SM's Roasted French ChicoryChicory was a popular coffee substitute and economizer for 2 centuries, back when coffee was more prized, and pure coffee was a luxury. : Chicory was a popular coffee substitute and economizer for 2 centuries, $4.80 $9.12 $20.88 $73.92
Decafs 1 lb 2 lb 5 lb 20 lb
African Highland WP Decaf Blend $5.20 $9.88 $22.62 $80.08
Brazil Prima Qualita WP Decaf $4.60 $8.74 $20.01 $70.84
Colombian ExcelsoA Colombian coffee grade referring to screen size of 15-16. In the traditional bulk Arabica business, Excelso is a step below the large bean Supremo grade, which indicates screen size 17-18. Medellin WP Decaf $4.70 $8.93 $20.45 $72.38
Colombian Huila Natural Decaf $4.50 $8.55 $19.58 $69.30
Costa Rican El Sol WP Decaf $5.10 $9.69 $22.19 $78.54
Ethiopian Yirgacheffe WP Decaf $5.20 $9.88 $22.62 $80.08
Guatemala Huehuetenango WP Decaf $5.20 $9.88 $22.62 $80.08
Indonesian Organic SWPSWP means Swiss Water Process is a patented water filtration decaf method, not a chemical solvent method. The plant is in Vancouver, Canada. Komodo Blend $5.70 $10.83 $24.80 $87.78
Kenya AA WP Decaf $5.50 $10.45 $23.93 $84.70
Mexican Esmeralda Natural Decaf $4.40 $8.36 $19.14 $67.76
Mexican Organic/Fair Trade WP Decaf $5.50 $10.45 $23.93 $84.70
Nicaragua Jalapa SHG WP Decaf $5.00 $9.50 $21.75 $77.00
Panama WP Decaf -Panamaria Estate $5.20 $9.88 $22.62 $80.08
Sulawesi Toraja WP Decaf $5.10 $9.69 $22.19 $78.54
Sumatra WP Decaf $5.20 $9.88 $22.62 $80.08
Premium Robustas 1 lb 2 lb 5 lb 20 lb
Indian Organic Washed RobustaRobusta usually refers to Coffea Robusta, responsible for roughly 25% of the world's commercial coffee. Taxonomy of Robusta is debated: some sources use "Robusta" to refer to any variety of Coffea Canephora, and some use $4.20 $7.98 $18.27 $64.68
Uganda Robusta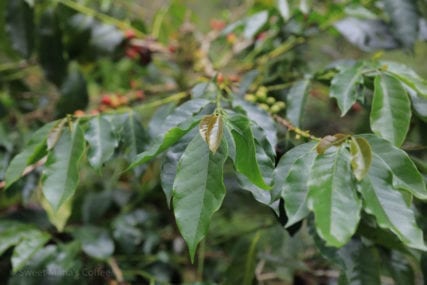 Ateng is a common name for Catimor coffees widely planted in Sumatra and other Indonesia isles.: Ateng, with several subtypes, is a common name for Catimor coffees widely planted in Sumatra and other Indonesia isles. -Esco Farms 18+ $4.00 $7.60 $17.40 $61.60
Ugh! (The Coffee) $0.70 1 lb limit