Our monthly digest from the Sweet Maria's Email list, announcing new coffees, new content and new events!
May 2020 offerings are all listed here, for your reference. If you want to read about our arriving coffee, events, product and news, sign up for our emailer.
---
May 1, 2020


As the effects of Covid-19 continue to challenge the way cafes do business, we'll continue to spotlight our wholesale clients so you can help support them. Our latest feature is about Junction Coffee Tiny House in Bethany, OK.

Did you miss our Roast Levels live stream last week? We recorded it so you can catch up, watch again or just review.
---
May 8, 2020

ColombiaColombian coffee is highly marketed and widely available in the US. They have been largely successful at equating the name Colombian Coffee with "Good" Coffee. This is half-true.... ...more Urraeños de Pavón – Lighter roasts bring into play floral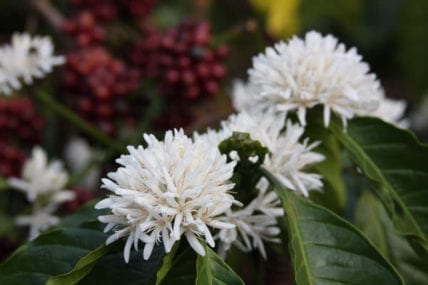 Floral notes in coffee exemplify the connection between taste and smell. Describing the taste of a specific flower is near impossible...we always default to "it tastes like it... ...more honey sweetness, graham cracker, cane juice, red apple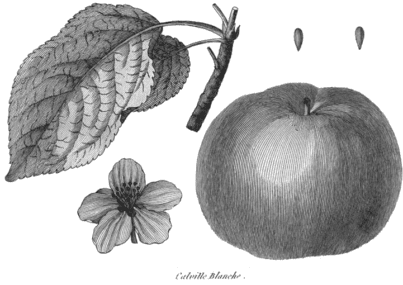 An acid that adds to favorable perceptions of cup quality; malic acid often adds apple-like acidity, and perhaps other taste aspects recalling apples. Malic acid is yet another... ...more and crispUsually used as a modifying flavor term, such as "crisp acidity" : Crisp can have several meanings, since it modifies other flavor terms. Crisp acidity might mean bracing,... ...more acidity that's like fruit juice. Shows well in a varietyA botanical variety is a rank in the taxonomic hierarchy below the rank of species and subspecies and above the rank of form (form / variety / subspecies... ...more of brew methods. Good for espresso.

Colombia Inzá Veredas Vecinas – Persistent sweetness in the brewed coffeeBrewed Coffee refers to all coffee preparations produced by adding non-pressurized water to coffee grounds. Contrasted with espresso coffee, which is produced under pressure, brewed coffee is primarily... ...more, flavors of brown sugar and almond, raisin and dried date accent notes. Full City sees an increase in dark chocolate tones and bodyAssociated with and sensed by mouthfeel, body is sense of weight and thickness of the brew, caused by the percentage of soluble solids in the cup, including all... ...more. Good espresso.

Papua New GuineaPapua New Guinea (PNG) occupies the eastern half of the island it shares with the Indonesian province of Irian Jaya, part of Indonesia. The two primary areas for... ...more Baroida EstateA "coffee estate" is used to imply a farm that has its own processing facility, a wet-mill. In Spanish this is called an Hacienda. A Finca (farm) does... ...more – A bit two-dimensional at first, but opens up to tasty fruitedIn some coffee taster's lexicon, "fruity" means the coffee is tainted with fruit, and "fruited" means a coffee is graced by positive fruit notes. We don't exactly see... ...more suggestions after cooling off. Coconut palm sugar sweetness, notes of fig, prune, candied citrus peel, aromatic cedar and baking spice.

BrazilBrazil is a coffee giant . As Frank Sinatra sang, "they grow an awful lot of coffee in Brazil".: Brazil is a coffee giant . As Frank Sinatra... ...more Pulp NaturalPulp natural is a hybrid method of processing coffee to transform it from the tree fruit to a green bean, ready for export. Specifically, it involves the removal... ...more FazendaFazenda is the Portuguese word for farm, hence it is the term used in Brazil. Fazenda is not a coffee-specific term. ...more Santa Lucia – A Brazil with unrefined sweetness and nutty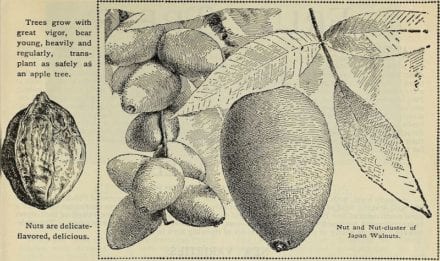 Nutty is a broad flavor term, reminiscent of nuts ... but what kind exactly?: Nutty is a broad flavor term, reminiscent of nuts. It is tied intrinsically to... ...more notes in the cup, walnut, light brown sugar and sweetened granola. Viscous body, bittersweet and a tamarind hint. Good espresso.

RwandaA Bourbon cultivar variant from Rwanda and Burundi. Bourbon coffees are named for the island in the India Ocean where French colonists grew it. Some history from the... ...more Nyamasheke Karambi – City roasts won me over, elegant dry spice and herbal tea flavors, clean brown sugar sweetness, sweet citrus, white beer and accents of coriander, Curacao and five-spice powder.

BurundiBurundi coffee bears resemblance to neighboring Rwanda, in both cup character, but also the culture surrounding coffee. Burundi is a small landlocked country at the crossroads of East... ...more Kabarore Commune Yandaro – City+ roasts draw out potent aromatics of whole clove, mace and all spice in the nose, caramel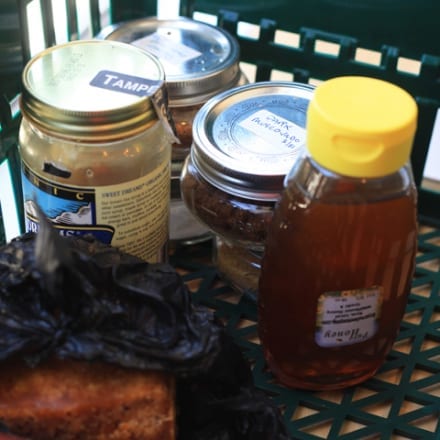 Caramel is a desirable form of sweetness found in the flavor and aroma of coffee, and is an extension of roast taste. Extremely light or dark coffees will... ...more and molasses sweetness and a brisk flavor of black tea with lemon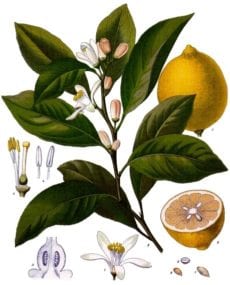 Lemon notes, as well as other related citrusy flavors or acidities, are prized in coffee. These usually express themselves as a bright accent in the cup, or aromatic... ...more.Good for espresso.

Flores Ata Gae – Perhaps the first Flores to earn a "light and bright" flavor tag! Bright citrus-like acidity when roasted light, unrefined sugars soft chocolate roast flavors, herbal accents like cilantro and celery soda.
---
May 13, 2020

Things have gotten complicated for cafes lately, which is why we are shining some light on our wholesale customer, Duck-Rabbit Coffee. In 2012 we were lucky enough to call the Duck-Rabbit owner, Cal Verga, a co-worker. In 2016, shortly after moving back to his hometown of Cleveland, OH, Duck-Rabbit Coffee was born. In the last few months, the COVID-19 pandemic restrictions have not only halted growth, but have made it a challenge to make ends meet. Check out our latest cafe feature to learn more about how Cal and Duck-Rabbit are affected by all the recent changes.
---
May 14, 2020

Our Sample Sets are a great way to conveniently get a lot of the coffees you love. This week we introduced our Dry Processed Green Coffee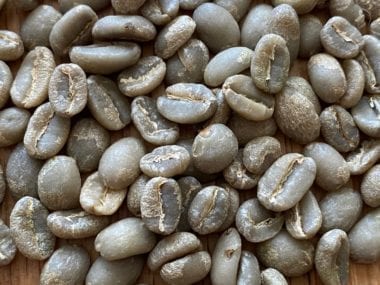 Green coffee refers to the processed seed of the coffee tree fruit. Coffee is a flowering shrub that produces fruit. The seeds of the fruit are processed, roasted,... ...more Sample Set and our Organic Green Coffee Sample Set.
Sweet Maria's Organic Sample Set – If you are a fan of our certified organic coffees, you know that their availability can be scarce at times. This is not one of those times. We have plenty for you to choose from. It includes 1lb each of the following:
---
May 15, 2020


If you have ordered from us recently and noticed your coffee took longer than usual to get to your door, it's because we have seen a huge increase in orders since the beginning of the pandemic. The combination of cafes scaling back how they do business and folks having a little extra time at home has made home coffee roasting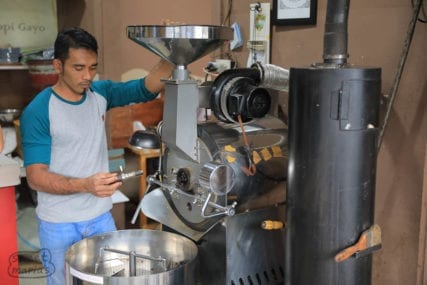 The application of heat to green coffee seeds (beans) to create palatable material for brewing a great cup!: Coffee roasting is a chemical process induced by heat, by... ...more a very popular activity. So, business has been good for us and our amazing staff is working hard to keep up. Unfortunately, most other businesses aren't as fortunate as we have been and there's a lot of jobless folks in our surrounding communities doing what they can to get through these hard times. We thought paying it forward would be the right thing to do and have donated nearly $46K to the following charities.
Emeryville Community Action Program
Meals on Wheels of Alameda County
Alameda County Community Food Bank
---
May 20, 2020


Our organic and dry processed sample sets have been very popular. Get your hands on one before they run out.

---
May 22, 2020


The Coffee Boogie is a great podcast that explores the culture behind specialty coffee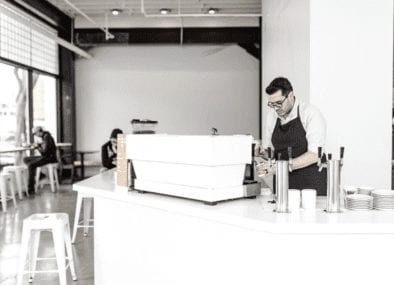 Specialty coffee was a term devised to mean higher levels of green coffee quality than average "industrial coffee" or "commercial coffee". At this point, the term is of... ...more. Sweet Maria's is featured in the latest episode so check it out and listen to the rest of their episodes too.

The coffee we sell comes from many origins around the world and each one produces unique coffee. Climate, economy and processingThe removal of the cherry and parchment from the coffee seed.: Coffee is either wet-processed (also called washed or wet-milled) or dry-processed (also called wild, natural or natural... ...more methods have so much to do with why it all tastes so different. Learn more about all the countries we export from in our library.
---
May 27, 2020

With the Pandemic and uncertainty for the small coffee retailers and roasters, the ones who buy the better coffees, farmers might be better off with a smaller harvest this season. That's not the case in Burundi, where the government has also made the odd move to nationalize some of the coffee sector.
The Colombian Peso ("COP") has slumped to record lows, which has meant an uncharacteristically high price floor for coffee. It's unclear if prices will continue to trend in this direction. But for the coming harvest, we're already seeing farmers choose to sell coffee for high cash minimums, rather than wait for future cash premiums that come with selling to the Specialty market.
A group in Russia merged the SCASCA is the newly formed global coffee association for Specialty Coffee. The former organization called SCAA was incorporated into the new group. The main commercial coffee group is... ...more coffee flavorThe overall impression in the mouth, including the origin character as well as tastes that come from the roast.: This is the overall impression in the mouth, including... ...more<flavor wheelA term that probably refers to the SCAA Flavor Wheel, an analysis tool adapted from the wine industry. (Actually the Beer wheel came before the Wine wheel) Half... ...more and the World Coffee ResearchThe study of the agronomy of coffee, its chemistry, or other improvements: The study of the agronomy of coffee, its chemistry, or other improvements. There are coffee research... ...more flavor dictionary together, creating an amazing, interactive coffee flavor reference chart that includes the recipe to create your own reference samples! Click on your favorite flavors/aromas around and enjoy!
Ethiopia has managed their Covid-19 response well, but not so much their new coffee price control regimen. They set prices for different classes of coffee so high, for both average commercial coffees and finer coffees, that business was choked to a trickle. This happened just as the pandemic hit in early March, and roasters and importers faced an unknown future. Many contracts were canceled.
We expect to launch new cropRefers to fresh shipments of green coffee within the first month or two of the earliest arrivals ... not quite the same as Current Crop, which means the... ...more Guatemalas in a few weeks as they are just landing now. Expect a sale on our current cropRefers to any coffee that has not been replaced by new crop shipments, even if it was shipped from origin many months before. See Past Crop and New... ...more Guatemalas which are cuppingCupping is a method of tasting coffee by steeping grounds in separate cups for discrete amounts of ground coffee, to reveal good flavors and defects to their fullest.... ...more really well!
Delter is a coffee press, an AeropressA portable coffee brewer that makes a unique dense brew, somewhat similar to an Americano.: The Aeropress looks like a giant syringe: coffee grounds are in the bottom,... ...more clone in a sense. We decided not to stock it, but it does make larger batches possible. It's a bit tricky to assemble correctly I found.

New product! The Prismo AeroPress attachment offers multiple brew applications: full immersion, cold brew, hot/iced tea, "espresso-style" – the Prismo can do it all.

Dogs and Cats and Birds…oh my. New cups with 360° of canines, felines and aves from Japan and around the world.
---
May 29, 2020


Oops! We goofed and forgot to put a link in our last emailer. Let's try this again. A group in Russia merged the SCA coffee flavor wheel and the World Coffee Research flavor dictionary together, creating an amazing, interactive coffee flavor reference chart that includes the recipe to create your own reference samples! Click on your favorite flavors/aromas around and enjoy!
---