They say people drink less coffee when the weather warms up. Well, we're always busy here at the warehouse so I can't say if that is true. If it is, that's a shame because this is the time of the year when all the great Central American coffees are coming in, when great Kenyas are listed, when the Cup of ExcellenceThe Cup of Excellence is a competition held yearly in many coffee-producing countries, designed to highlight the very best coffees from each origin.: The Cup of Excellence (COE) is a competition held more-or-less yearly in auction coffees start to arrive. On that last topic, I have taken a different tack this year with our Cup of Excellence (CoE) selections.
I put a lot of effort into the CoE program, and evaluating the coffees. It's a fantastic way to cup a huge, huge cross-section of farms from a particular originIn coffee talk, it refers to a coffee-producing region or country; such as, "I was just at origin." Of course "Origin" for most product we use is not a beautiful farm in a temperate climate,, and that is why I attended all 4 Central American CoE events as a judge this year (Honduras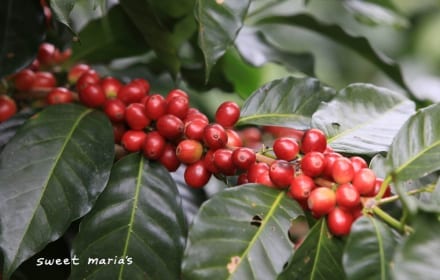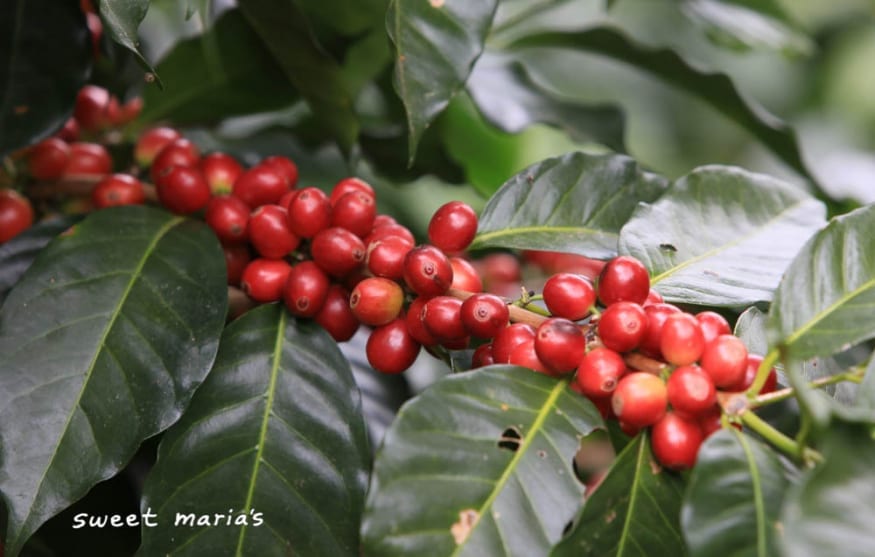 Honduran coffee was absent from the top ranks of the Specialty market, but that has changed. It has all the environmental factors on its side: soil, altitude, climate. All it's neighbors have sophisticated coffee production:, Nicaragua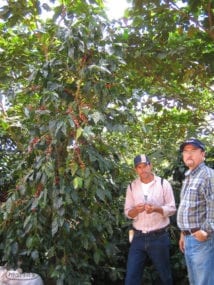 Nicaraguan coffees from the Segovia, Jinotega, Ocotal and Matagalpa regions are nice balanced cups. They often possess interesting cup character along with body and balance, outperforming many other balanced Central American and South American high-grown, El SalvadorEl Salvador coffee had an undeservingly poor reputation for years, marred mostly by the inability to deliver coffee of high quality in an unstable political climate. Unfortunately, agriculture is the first to suffer in revolution, and GuatemalaGuatemalan coffee is considered a top quality coffee producer in Central America. Due to our proximity to Guatemala, some of the nicest coffees from this origin come to the United States. : Guatemalan growing regions). And I keep copious notes and enter all my scores into spreadsheets (posted on our web site too!) when I am at the event. And yet when it comes to bidding in the auctions, I recup the entire sample set again, effectively starting from scratch … then I compare the two results. Why? Because it refines my cupping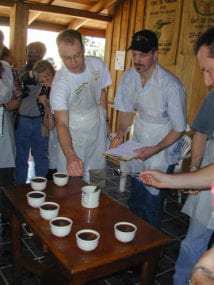 Cupping is a method of tasting coffee by steeping grounds in separate cups for discrete amounts of ground coffee, to reveal good flavors and defects to their fullest. It has formal elements and methodology in skills, and helps me identify coffees I really, really like. If I score a coffee as "Extraordinary" while at the event, then do the same here, it is (in my opinion) truly extraordinary. And why do all that work, and not win the coffee in the ensuing auction?
Well, that is the logic behind my new tack I mentioned earlier: "win the lot at any price." To do this I have teamed up with an international team of like minded people, and (due to the very high prices) we divide the lot into smaller amounts. The core bidding group includes Sweet Maria's with Maruyama Coffee from Japan, Stumptown from Portland, Intelligentsia from Chicago and Kaffa AS from Oslo. When we find lots we agree on, we join together, as was the case with the Best of PanamaPanama coffee ranges from medium quality lower altitude farms to those at 1600 - 1800 meters centered in the area of Boquete in the Chirqui district near the border with Costa Rica. Some farms feature Competition. We bought the top coffee, HaciendaHacienda is used to imply an Estate that has a full processing facility (wet mill): Sometimes the term Hacienda is used to imply an Estate, which would mean the farm has its own wet-mill. A La Esmeralda GeshaGesha is a long-bean Ethiopia selection with unique cup character.: Gesha (often wishfully misspelled as Geisha) is a long-bean Ethiopia cultivar selection with unique cup character. It is most famously grown on the Jaramillo plot, at the highest price ever paid in a competition. That sold out very quickly as part of our Best of Panama sampler (Top 3 coffees, 1 Lb. each, $100!). In fact, we will receive the nonauction Esmeralda Gesha in a few weeks, and it will sell for around $16 per pound.
This raises the point: are expensive auction lot coffees worth it? Another example: We also bought the 1st Place coffee in Guatemala with the group, El Injerto from Huehuetenango which we will offer at about $30 per pound. Many of you know the name, and remember our offering of pure BourbonA coffee cultivar; a cross between Typica and Bourbon, originally grown in Brazil: Mundo Novo is a commercial coffee cultivar; a natural hybrid between "Sumatra" and Red Bourbon, originally grown in Brazil. It was developed Injerto several years ago (the winning lot is pure Bourbon). So is the auction Injerto better than the non-auction Injerto? Well, yes and no. Auction lots are specially prepared for competitions, and farms will chose specific plots of coffee, and play with the process to get best results. Then again, I already have producers doing that for the small lots Sweet Maria's buys … choosing specific plots, separating cultivars, raised bed drying, etc. Auction lots do get evaluated by a broad international panel of judges, and the coffees get cupped many times (they pass at least 5 rounds to reach the Finals of a CoE). And participating in auctions endorses the ethic that cup quality comes first, not packaging, not marketing. Through great cup quality the farmer is singled out, brought out of anonymity, appreciated and rewarded in price. How could I not endorse that … it is identical to our thinking here at Sweet Maria's. And when you consider the price of a $30/Lb. coffee, it still is cheap at around 30¢ to 50¢ a cup.
I mean the most insane reality about coffee is that for most coffeehouses, the cup and lid cost more than what is in the cup. That seems plain wrong! Still, part of me is uncomfortable with offering a coffee 5x the price of others, that is not 5x the quality. I reason with myself that quality isn't so easy to factor. And I think of all the overpriced coffees that, no matter cup quality, sell for $15, $25, $40 per Lb. roasted. So I leave it up to you, home roaster person, to decide if these auction coffees work for you, and you will let me know by buying them, or not! The fact is that we offer fantastic coffees at under $6 per Lb. (just finished cupping all our Kenyas lots on one table and they are amazing!). And each and every auction coffee we offer, some at $8 per Lb., some at $15, some at $30) are Figure 1 : Nicaragua Coffee SortingCoffee is sorted by size, density, and color in its preparation for export.: Sorting refers to several steps performed in the preparation of coffee for export. Coffee is sorted by size on a grader or, 1902 incredible coffees. Either way, you get great coffee. There … that makes sense! – Tom
Variety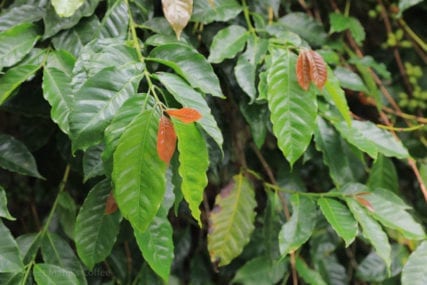 Hibrido de Timor abbreviated HdT is the interspecies hybrid of C. Arabica and C. Canephora (Robusta) that was found in Timor Leste in the 1940s. It has been the bases of plant breeding for disease vs. the Old Standby
Derek and I (Maria) often get emails from people who ask for a very specific coffee – either a specific region or specific estateA "coffee estate" is used to imply a farm that has its own processing facility, a wet-mill. In Spanish this is called an Hacienda. A Finca (farm) does not necessarily have a mill. (And Finca from a country. It is understandable that once you have really enjoyed a coffee from a particular region, you want to repeat that flavor experience. Our goal is to stock the best of what is in season. The bad news is that we might not have coffee from the exact same estate from one year to the next. This is due both to seasonal differences of rain and sun as well as particular cultivation, harvest and processingThe removal of the cherry and parchment from the coffee seed.: Coffee is either wet-processed (also called washed or wet-milled) or dry-processed (also called wild, natural or natural dry, and we abbreviate it DP sometimes). issues. Some farms have sufficient acreage and control of their milling so that their production is fairly consistent – so we will have those estates more reliably.
When looking for, say, a good Guatemalan coffee, Tom will not just cup the farm we had last year, but any coffees are deemed worth tasting. One year a particular farm will outshine other coffees available –the next year, that same farm could be only average. So the variety of estates and regions is always changing on our list. That is a good thing since it means that what we stock is the best of what is currently available. A production chart of the best harvest and shipping cycles for various countries around the world is listed here – http://sweetmarias.com/coffee.prod.timetable.shtml. There are plenty of years where the crop is early or late, heavy or thin, but this table gives a rough idea of the yearly cycle. Personally, I cannot understand wanting to drink the same coffee over and over. That's the "soap on the supermarket shelf" attitude; consistency, even if consistency actually means "consistently boring." It makes sense when it's about keeping our clothes clean, but doesn't when we want to experience a range of flavor profiles, unique and interesting. Part of the fun of home roasting is trying different coffees from different places and always trying what is new and fresh. In other foods perhaps I like less variety (BittersweetBittersweet is from the language of chocolate, and describes the co-presence of positive bittering compounds balanced by sweetness. It is directly related to caramelization, but has inputs from other roast reactions, as well as bittering Toblerone is perfect as it is!). But in coffee, more variety is good. -Maria
Sweet Maria's Coffee
1115 21st Street, Oakland CA 94607
web: www.sweetmarias.com
email: [email protected]
Sweet Maria's Green Coffee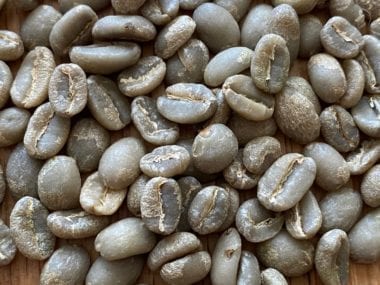 Green coffee refers to the processed seed of the coffee tree fruit. Coffee is a flowering shrub that produces fruit. The seeds of the fruit are processed, roasted, ground and prepared as an infusion.: Coffee Offering List
July 13, 2006 – check the web page for the latest list
Central American 1 lb 2 lb 5 lb 10 Lb 20 lb
Costa RicaCosta Rican coffee is typically very clean, sweet, with lots of floral accents. hey are prized for their high notes: bright citrus or berry-like flavors in the acidity, with distinct nut-to-chocolate roasty flavors.: Can a Dota – Conquistador $5.00 $9.50 $21.75 $41.50 $77.00
Costa Rica Tarrazu -Hacienda La Minita $6.80 $12.92 $31.62 $56.44 $108.80
Costa Rica Tres Rios -La Magnolia $4.90 $9.31 $21.32 $40.67 $75.46
El Salvador OrganicGrown without the use of artificial fertilizers, herbicides, etc.: Organic coffee has been grown according to organic farming techniques, typically without the use of artificial fertilizers. Some farms have more local Organic Certification than the -Santa Adelaida $4.70 $8.93 $20.45 $39.01 $72.38
Guatemala Antigua Peaberry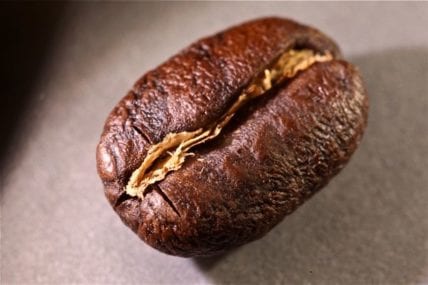 The Spanish-language term for Peaberry is the same for "snail". See Peaberry for more information on the single bean fruit of the coffee tree. A peaberry is the rounded singular seed found in the coffee -Maria Especial $6.00 $11.40 $26.10 $49.80 $92.40
Guatemala Fraijanes – Finca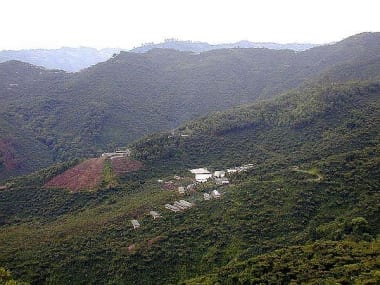 Spanish 101: Finca is the Spanish word for farm. Sometimes the term Hacienda is used to imply an Estate, which would mean the farm has its own wet-mill. A Finca does not necessarily have a Agua Tibia $4.80 $9.12 $20.88 $39.84 $73.92
Guatemala San Marcos -Finca Maria Elisa $4.70 $8.93 $20.45 $39.01 $72.38
MexicoMexican coffee originates from South-central to Southern regions of the country. For that reason, coffees from Coatepec and Veracruz are much different from Oaxacan Plumas, which are in turn much different from the Southernmost region FTOFTO is shorthand for a coffee that is certified as both Fair Trade and Organic. Chiapas -Special Lot $5.20 $9.88 $22.62 $43.16 $80.08
Mexico Organic Oaxaca -Finca El Olivo $5.00 $9.50 $21.75 $41.50 $77.00
Nicaragua Matagalpa -Pacamara PeaberryA peaberry is a green coffee "bean" that has a rounded form: Coffee is the dried seed from the fruit of a flowering tree - each fruit having 2 seeds facing each other (the flat $6.10 $11.59 $26.54 $50.63 $93.94
Nicaragua Limoncillo Estate Var. Java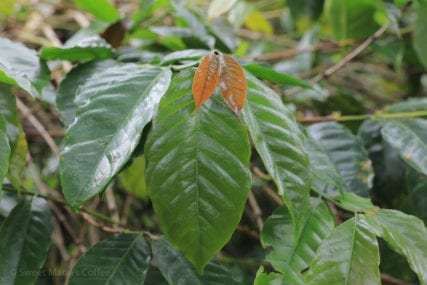 There are several types of Abyssinia, but they are not from Ethiopia but rather Indonesia. Abyssinia 3 = AB3. PJS Cramer, a Dutch plant researcher, introduced this variety in 1928, supposedly from Ethiopia seed stock. It was $5.20 $9.88 $22.62 $43.16 $80.08
Nicaragua Matagalpa -Placeras Estate Miel $5.00 $9.50 $21.75 $41.50 $77.00
Nicaragua Prodecoop Dipilto $4.60 $8.74 $20.01 $38.18 $70.84
Panama Auction Lot – Bambito Estate $13.95 1 Lb max
South American 1 lb 2 lb 5 lb 10 Lb 20 lb
BoliviaBolivia has always been a coffee origin with great potential, the potential to have a unique Specialty coffee offering with unique cup character.: There's no better way to learn about a coffee-producing country than to Organic Peaberry de Montana $4.80 $9.12 $20.88 $39.84 $73.92
BrazilBrazil is a coffee giant . As Frank Sinatra sang, "they grow an awful lot of coffee in Brazil".: Brazil is a coffee giant . As Frank Sinatra sang, "they grow an awful lot of FazendaFazenda is the Portuguese word for farm, hence it is the term used in Brazil. Fazenda is not a coffee-specific term. Brauna Peaberry $5.10 $9.69 $22.19 $42.33 $78.54
Brazil Carmo de Minas – Aprocam $5.40 $10.26 $23.49 $44.82 $83.16
Brazil Cerrado 5th Place -Faz. Pantano $5.70 $10.83 $24.80 $47.31 $87.78
Brazil Organic Camocim – Yellow Icatu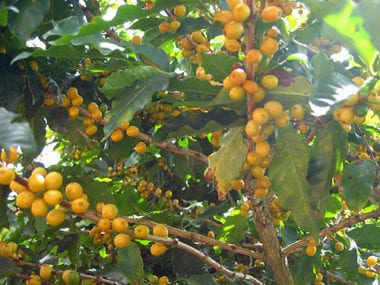 Icatu is a cultivar that was developed in Brazil, has high production and good disease resistance. It has robusta inputs, and has been back-crossed with arabica cultivars to improve cup quality. It has 30-50% more $5.40 $10.26 $23.49 $44.82 $83.16
ColombiaColombian coffee is highly marketed and widely available in the US. They have been largely successful at equating the name Colombian Coffee with "Good" Coffee. This is half-true. Colombian can be very balanced, with good CoE -Hacienda La Virginia $14.90 $28.31 $64.82 $123.67 max
Colombia Huila -Palestina Micro-regionWe use this term to denote a coffee-producing sub-region within a larger coffee area - Micro-Region is more specific coffee-producing zone. For example, if the Country for a specific lot is Nicaragua, the region might $4.90 $9.31 $21.32 $40.67 $75.46
African- Arabian 1 lb 2 lb 5 lb 10 Lb 20 lb
Ethiopia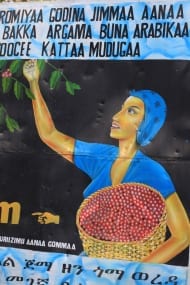 Ethiopia is the birthplace of coffee: it is in the forests of the Kaffa region that coffee arabica grew wild. Coffee is "Bun" or "Buna" in Ethiopia, so Coffee Bean is quite possibly a poor Harar Horse Lot 19 $4.90 $9.31 $21.32 $40.67 $75.46
Ethiopia FTO Dry ProcessDry process coffee is a method for taking the fruit from the tree to an exportable green bean. The whole intact coffee cherry is dried in the sun with the green bean inside. Later it Sidamo $4.90 $9.31 $21.32 $40.67 $75.46
Ethiopia Organic Wet ProcessWet-processing starts by removing the outer skin of the coffee cherry with a machine called a pulper, then fermenting the remaining fruit (with green bean inside) in water for 8-36 hours. The fermentation breaks down Sidamo $5.00 $9.50 $21.75 $41.50 $77.00
Ethiopia FTO Yirgacheffe DRY PROCESS $5.20 $9.88 $22.62 $43.16 $80.08
Ethiopia FTO Yirgacheffe Oromia $5.20 $9.88 $22.62 $43.16 $80.08
KenyaKenya is the East African powerhouse of the coffee world. Both in the cup, and the way they run their trade, everything is topnotch.: Kenya is the East African powerhouse of the coffee world. Both Auction Lot -Gethumbwini Peaberry $5.60 $10.64 $24.36 $46.48 $86.24
Kenya Auction Lot 405 -Mchana Peaberry $5.20 $9.88 $22.62 $43.16 $80.08
Kenya AA Auction Lot 503 -Rui Ruiru $6.00 $11.40 $26.10 $49.80 $92.40
RwandaRwandan coffee was, at one time, rarely seen in the United States as either a Specialty grade or low-end commercial coffee. There simply was not that much coffee produced in Rwanda that went anywhere besides Fair TradeFair trade is an organized social movement and market-based approach to empowering developing country producers and promoting sustainability.: Fair trade is an organized social movement and market-based approach to empowering developing country producers and promoting Rusenyi $5.00 $9.50 $21.75 $41.50 $77.00
TanzaniaIn terms of the Tanzania coffee character, it belongs to the Central/East African family of washed (wet-processed) coffees, bright (acidy), and mostly aggressively flavorful of which Kenya is certainly the dominant coffee. Peaberries are often AA Songea $5.10 $9.69 $22.19 $42.33 $78.54
UgandaWhile Arabica was introduced at the beginning of the 1900's, Robusta coffee is indigenous to the country, and has been a part of Ugandan life for centuries. The variety of Wild Robusta Coffee still growing Organic Bugisu $4.90 $9.31 $21.32 $40.67 $75.46
YemenYemen has a coffee culture like no other place, and perhaps some of what we enjoy in this cup is due to their old style of trade...: Technically, Yemen is on the Asian continent (on MokhaThe Yemeni type of coffee, both in terms of the family of cultivars planted there, and the general trade name.: Mokha Yemeni type of coffee, both in terms of the family of cultivars planted there, Sana'ani $6.40 $12.16 $29.76 $53.12 $102.40
ZambiaFrom the country formerly known as upper Rhodesia in a country now named for the Zambezi River, Zambian coffees range from Kenya-like brightness to subtle, balanced coffee with complexity, body and nuanced flavors... Zambia has AA+ Lupili Estate $5.00 $9.50 $21.75 $41.50 $77.00
Zimbabwe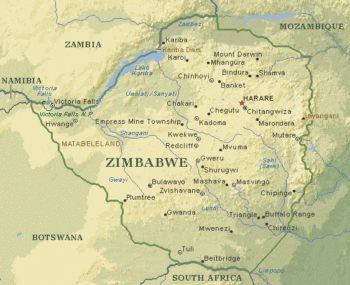 Zimbabwe, formerly known as lower Rhodesia until independence in 1980, has produced great coffee since production was introduced in the 1960s. Like Zambian coffees, these coffees are often overshadowed by the great East African coffee: AAA – Dandoni Estate $4.90 $9.31 $21.32 $40.67 $75.46
Indonesian- Indian 1 lb 2 lb 5 lb 10 Lb 20 lb
India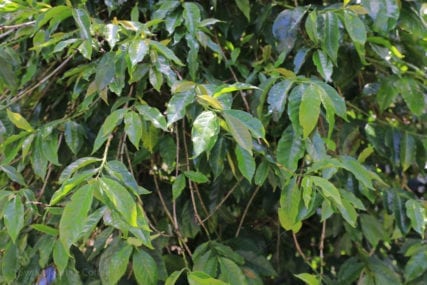 S-795 is a variety based on the " S-Line" coffees of India, and stands for Selection 795, It has a very fine cup, one of the best in Indonesia, but is not a high volume Dewan Estate Kohinoor AA $4.80 $9.12 $20.88 $39.84 $73.92
India Matadakad Estate Peaberry $5.00 $9.50 $21.75 $41.50 $77.00
India Monsooned Malabar "Elephant" $5.40 $10.26 $23.49 $44.82 $83.16
Indonesia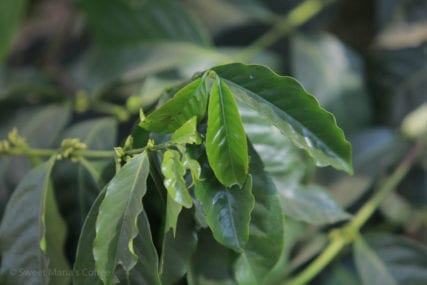 USDA is (obviously) the United States Department of Agriculture. USDA also had coffee plant breeding programs in the past and one variety they distributed to Indonesia and was widely planted is called USDA  (sounds like  FloresFlores is an Indonesian island, and as a coffee bears more resemblance to the coffees of Timor-Leste, New Guinea and Java than to the wet-hulled coffees of Sumatra and Sulawesi. It is sweet, with good -Bajawa Highlands $4.90 $9.31 $21.32 $40.67 $75.46
Java Government Estate – Pancoer $5.20 $9.88 $22.62 $43.16 $80.08
Papua New GuineaPapua New Guinea (PNG) occupies the eastern half of the island it shares with the Indonesian province of Irian Jaya, part of Indonesia. The two primary areas for coffee production can be grouped roughly as – Arokara AA $4.90 $9.31 $21.32 $40.67 $75.46
Papua New Guinea -Kimel Plantation $4.90 $9.31 $21.32 $40.67 $75.46
SulawesiSulawesi coffees are low-acid with great body and that deep, brooding cup profile akin to Sumatra. The coffee is sometimes known as Celebes, which was the Dutch colonial name for the island. Indonesians are available Wet-Process TOARCO $5.30 $10.07 $23.06 $43.99 $81.62
Sulawesi Toraja Grade One $5.10 $9.69 $22.19 $42.33 $78.54
SumatraIndonesians are available as a unique wet-hulled or dry-hulled (washed) coffees. Giling Basah is the name for the wet-hulling process in Bahasa language, and will have more body and often more of the "character" that Iskandar Triple-Pick $6.00 $11.40 $26.10 $49.80 $92.40
Sumatra Classic MandhelingA trade name used for wet-hulled Sumatra coffees. It is an area and a culture group as well (spelled Mandailing often) but there is not as much coffee production in this area anymore, south of $4.80 $9.12 $20.88 $39.84 $73.92
Sumatra Organic Gayo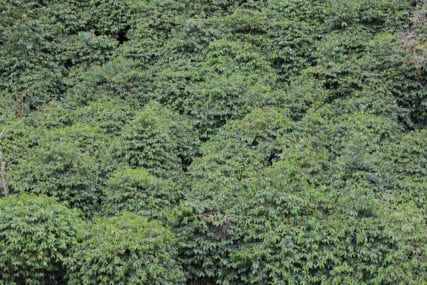 Gayo is ethnic group from the area of Aceh Sumatra around Lake Takengon. They use the name Gayo Coffee to market their production. The Acehnese are a different ethnic group, more centered in the lower Mountain $5.00 $9.50 $21.75 $41.50 $77.00
Timor FTO Peaberry $4.80 $9.12 $20.88 $39.84 $73.92
Islands- Blends -Etc. 1 lb 2 lb 5 lb 10 Lb 20 lb
AustraliaAustralian coffee bears resemblance in the cup to the soft "Island Coffee" flavor profile. Coffee cultivation began in Australia in 1880 and continued through 1926, but was found to be generally unprofitable, and the quality Mountain Top Estate XF $11.20 $21.50 $52.08 $92.96
HawaiiThe Kona district on the big island of Hawaii produces the best coffee from this state - clean, sweet and mild. : Ah, Hawaii... what a nice place. They grow nuts, fruit, and coffee. The KonaKona coffee comes from farms along the Kona Coast on the Big Island of Hawaii: Kona coffee comes from farms along the Kona Coast on the Big Island of Hawaii. Coffee is grown at elevations XF – Kealakekua Coffee Co. $16.60 $31.87 $77.19 $137.78
Hawaii Kona – Moki's Farm $16.90 $32.45 $78.59 $140.27
Hawaii Kona – Purple Mountain $16.00 $30.72 $74.40 $132.80
SM's Moka Kadir Blend $5.60 $10.64 $24.36 $46.48 $86.24
SM's EspressoA small coffee beverage, about 20 ml, prepared on an espresso machine where pressurized hot water extracted through compressed coffee.: In its most stripped-down, basic form, this is a working definition for espresso: A small Monkey Blend $5.00 $9.50 $21.75 $41.50 $77.00
SM's Classic Italian Espresso Blend $4.80 $9.12 $20.88 $39.84 $73.92
SM's Decaf Espresso Blend $5.60 $10.64 $24.36 $46.48 $86.24
SM's Liquid Amber Espresso Blend $5.30 $10.07 $23.06 $43.99 $81.62
SM's French RoastSugars are heavily caramelized (read as burned) and are degraded; the woody bean structure is carbonizing, the seed continues to expand and loose mass, the body of the resulting cup will be thinner/lighter as the Blend $5.00 $9.50 $21.75 $41.50 $77.00
SM's Puro Scuro Blend $5.40 $10.26 $23.49 $44.82 $83.16
SM's Roasted French ChicoryChicory was a popular coffee substitute and economizer for 2 centuries, back when coffee was more prized, and pure coffee was a luxury. : Chicory was a popular coffee substitute and economizer for 2 centuries, $4.80 $9.12 $20.88 $39.84 $73.92
-Decafs 1 lb 2 lb 5 lb 10 Lb 20 lb
Brazil Mogiana WP Decaf $5.10 $9.69 $22.19 $42.33 $78.54
Colombia WP Decaf $5.40 $10.26 $23.49 $44.82 $83.16
Costa Rica SHB WP Decaf LOW $5.50 $10.45 $23.93 $45.65 $84.70
El Salvador Las Ranas WP Decaf $5.20 $9.88 $22.62 $43.16 $80.08
Ethiopian Harar WP Decaf $5.60 $10.64 $24.36 $46.48 $86.24
Guatemala Santa Elena WP Decaf $5.20 $9.88 $22.62 $43.16 $80.08
Indonesian Organic SWPSWP means Swiss Water Process is a patented water filtration decaf method, not a chemical solvent method. The plant is in Vancouver, Canada. Komodo Blend $5.90 $11.21 $25.67 $48.97 $90.86
Java WP Decaf $5.40 $10.26 $23.49 $44.82 $83.16
Kenya WP Decaf $5.90 $11.21 $25.67 $48.97 $90.86
Sulawesi Toraja WP Decaf $5.90 $11.21 $25.67 $48.97 $90.86
Sumatra Mandheling WP Decaf $5.70 $10.83 $24.80 $47.31 $87.78
Premium Robustas 1 lb 2 lb 5 lb 10 Lb 20 lb
Indian RobustaRobusta usually refers to Coffea Robusta, responsible for roughly 25% of the world's commercial coffee. Taxonomy of Robusta is debated: some sources use "Robusta" to refer to any variety of Coffea Canephora, and some use AA – Sethuraman Estate $4.40 $8.36 $19.14 $36.52 $67.76
Indian Robusta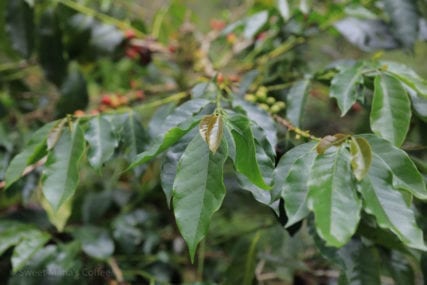 Ateng is a common name for Catimor coffees widely planted in Sumatra and other Indonesia isles.: Ateng, with several subtypes, is a common name for Catimor coffees widely planted in Sumatra and other Indonesia isles. – Sethuraman Peaberry $4.70 $8.93 $20.45 $39.01 $72.38
Thumbs Down: Vietnam Robusta Gr 1 $1.00 1 lb max