Our monthly digest from the Sweet Maria's Email list, announcing new coffees, new content and new events!
September 2020 offerings are all listed here, for your reference. If you want to read about our arriving coffee, events, product and news, sign up for our emailer.
---
September 4, 2020


Meet Abraham "Abe" Cornejo. Abe works in the Sweet Maria's and Coffee Shrub warehouse. He roasted a few coffees and wants to share them with you.
---
September 9, 2020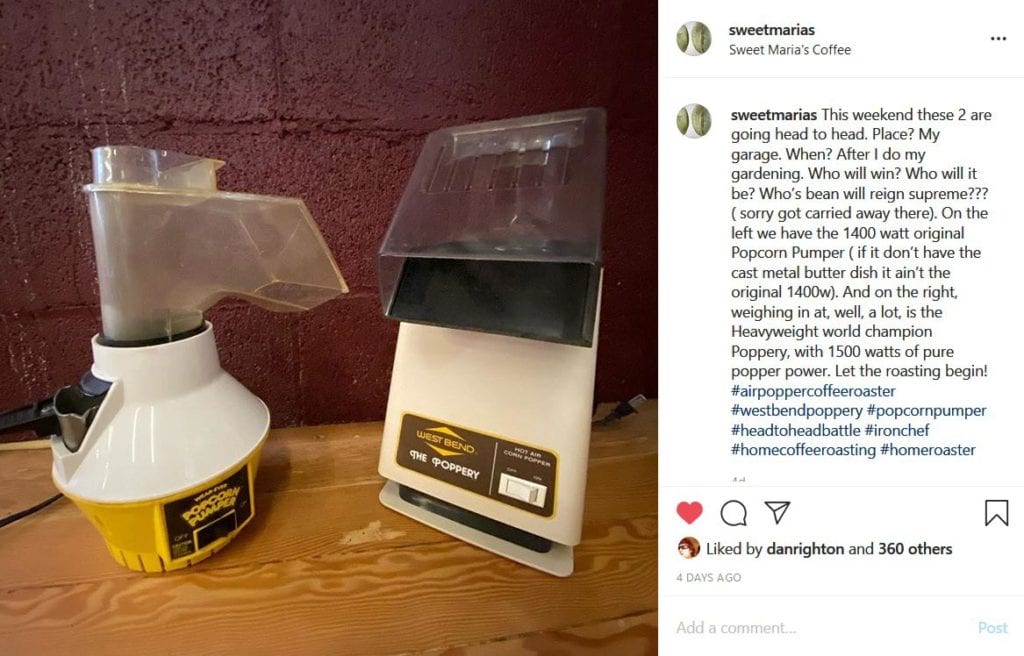 Before the long weekend, Tom Instagrammed a pic of a pair of historically famous popcorn popper/coffee roasters. The wattage is what made these classics superior to pretty much any popper on the market today. Even the popper we sell, made by Nostalgia struggles a bit in colder ambient air temps and can be particular with batch sizes when compared to these old school heroes.
Our crew is doing a lot of heavy lifting this week in preparationPreparation refers to the dry-milling steps of preparing coffee for export: hulling, grading, classifying, sorting.: Preparation refers to the dry-milling steps of preparing coffee for export: hulling, grading, classifying, sorting. Sorting means using density sorters for a large selection of delicious coffees that we plan on offering on Friday. Keep an eye out for a new Panama GeshaGesha is a long-bean Ethiopia selection with unique cup character.: Gesha (often wishfully misspelled as Geisha) is a long-bean Ethiopia cultivar selection with unique cup character. It is most famously grown on the Jaramillo plot, dry processed from Rwanda & BurundiBurundi coffee bears resemblance to neighboring Rwanda, in both cup character, but also the culture surrounding coffee. Burundi is a small landlocked country at the crossroads of East and Central Africa, straddling the crest of, Costa Ricas, Java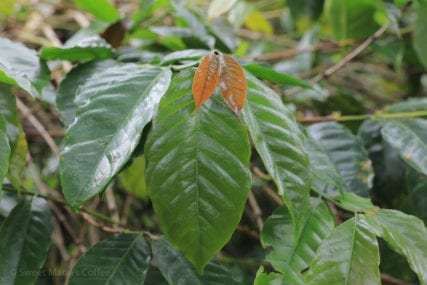 There are several types of Abyssinia, but they are not from Ethiopia but rather Indonesia. Abyssinia 3 = AB3. PJS Cramer, a Dutch plant researcher, introduced this variety in 1928, supposedly from Ethiopia seed stock. It was, CongoKivu is the general name for East Congo (Kinshasa), covering a very broad geographical area, and the lake of the same name that divides them. It borders on Uganda, Rwanda, Burundi, and Lake Tanganyika on OrganicGrown without the use of artificial fertilizers, herbicides, etc.: Organic coffee has been grown according to organic farming techniques, typically without the use of artificial fertilizers. Some farms have more local Organic Certification than the and more.
---
September 11, 2020

---
September 15, 2020

Check out Sweet Maria's customer Levon's roasting set up in Charlottesville, VA. He's been through a few poppers and is currently roasting small batches with a Melitta Aroma Roast (Meliltta sold these in the early 80s).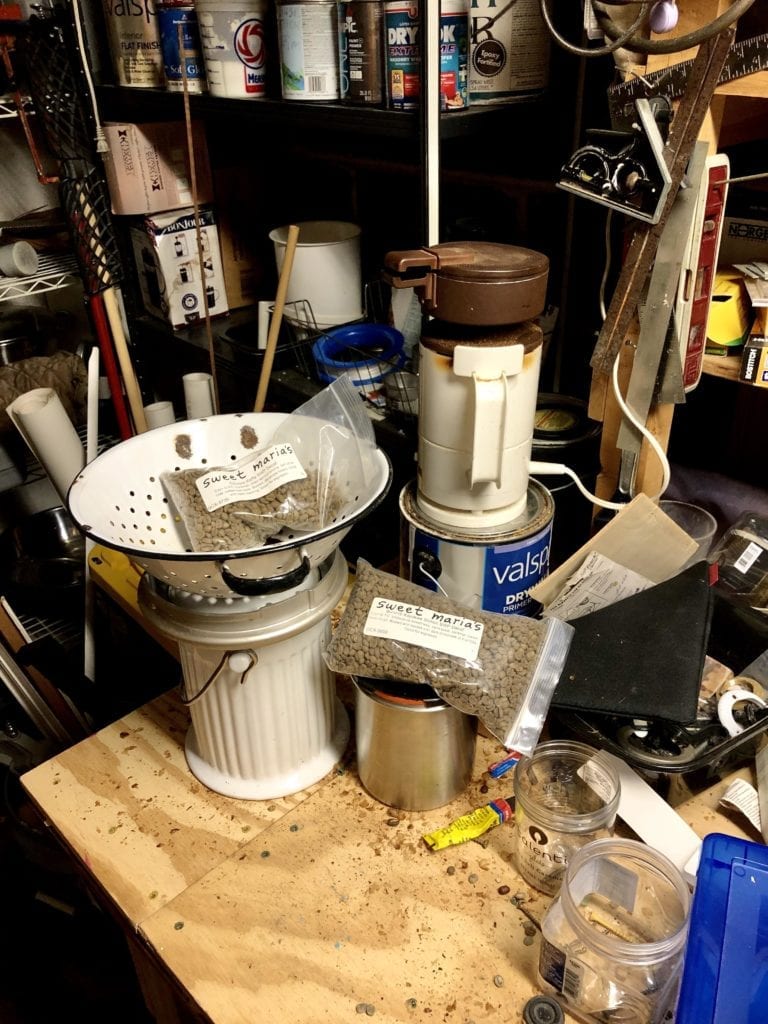 Do you have an interesting coffee roasting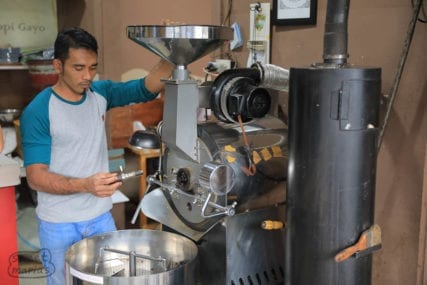 The application of heat to green coffee seeds (beans) to create palatable material for brewing a great cup!: Coffee roasting is a chemical process induced by heat, by which aromatics, acids, and other flavor components set up? How about a homemade roaster? Or how about a basic roaster, but in a unique spot? We are updating our Hot Rod Roasters page and creating a new page for pics of other attention worthy roasting rigs. Email us a photo and we'll do our best to put it on our site. Include a very brief description, approval (or non-approval) to use your first name and the city you live in.

Send your photo and info to [email protected].

What? You haven't seen Hot Rod Roasters page yet? Click Here to check it out.

---
September 18, 2020

---
September 23, 2020

The Behmor instruction manual discourages the user from roasting dark. Why? Mostly for safety reasons, as the darker you develop your roast, the more likely you are to start a fire in your roaster. But with preparation and a little caution, roasting to 2nd crackAn audible popping sound heard during roasting. In coffee, one refers to "first crack" and "second crack," which come from two different classes of chemical reactions.: An audible popping sound heard during roasting. In coffee, doesn't have to be dangerous and the Behmor is actually quite capable of getting there in a reasonable amount of time. Check out our latest blog post and video showing you how to do it…and do it safely.

Tom's got a great video in the works. He's taking question submissions and will do his best to answer them in a 5 minute video (yes, exactly 5 minutes). Send us your questions on social media or in our blog.
Remember to tune in to our "Ask Us Anything" webinar on Thursday 9/24. We'll post the rerun after it's over so you can watch it at your convenience.
Sweet Maria's Dark Roast Sample Set was formulated for you dark roast lovers that love those heavy, chocolate and caramel notes. It's four different coffees that are great for both drip and espresso.
---
September 25, 2020

Kenya Nyeri Gachatha AB – Light roasts have flavors of pulpy orange, dried currant, piquantMeaning pleasantly pungent or zesty in taste, spicy, provocative, sapid. black tea and lemon rind while Full City produces more of a berry-toned, chocolatey cup profile with accents of grape jelly.

Guatemala Proyecto Xinabajul Peaberry – Sugar browning sweetness, creme brûlée crust, crispUsually used as a modifying flavor term, such as "crisp acidity" : Crisp can have several meanings, since it modifies other flavor terms. Crisp acidity might mean bracing, fresh fruit acids. Crisp chocolate notes might toffee, bittersweet cacao nib and moderate acidity that's like green tea in the lighter roasts. A true crowd-pleaser at most roast levels.

Ethiopia Dry Process Hambela Goro – Potent aromatics and intense fruited character, raspberry jam, strawberry taffy, dried dark fruits, floral berry, big body and mild acidity. Full City roasts have a flavor note of chocolate-covered dried blueberries.

Brazil Pulp NaturalPulp natural is a hybrid method of processing coffee to transform it from the tree fruit to a green bean, ready for export. Specifically, it involves the removal of the skin from the coffee, like Pedra Branca – Unrefined sugar sweetness and contrasting roasted nut tones, notes of dried banana, almond confection, cacao, peanut sauce and mild acidity. Good for espresso.

Guatemala Honey Process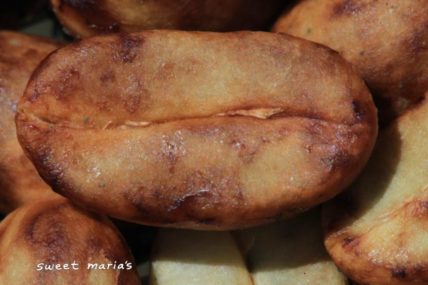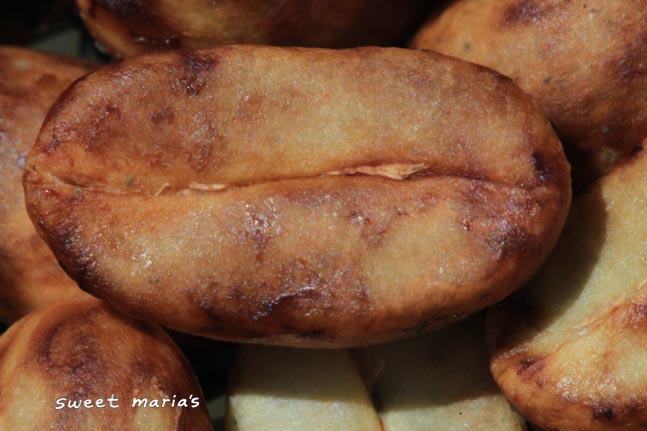 "Red honey" process gesha at a coffee farm in Costa Rica's Central Valley growing region. The honey process has nothing to do with honey other than the fact that they're both sticky! It's a term Finca Los Suspiros – Impressive honey flavors and convincing apple-like acidity, notes of apricot Danish, honey granola, raisin and sweetened sunflower butter.

Kenya Nyeri Kiruga AB – Depth of sweetness (scoring 9.5!), raw sugars, fruit jam hints, fig, dried berry and a spiced grape juice note as it cools. Moderate brightnessA euphemistic term we use often to describe acidity in coffee. A bright coffee has more high, acidic notes. : A euphemistic term to describe acidity in coffee. A bright coffee has more high, acidic and capable of berry-laden cococa when roasted dark.

Ethiopia Gera Genji Challa – Underlying honey-like sweetness, flavor notes of fruit preserves, ripe peach, bittering fruit skins, orange peel, vibrant acidity and a complex aromatic highlights of rue herb and kaffir lime leaf.

El Salvador Santa Ana PacasA mutation of Bourbon cultivar that appeared in El Salvador in 1949: Pacas is a natural mutation of Bourbon cultivar that appeared in El Salvador in 1949. It has good cup character, and is an AA – Caramel sweetness, clean nut tones, marzipan, candied almond, rounded mouthfeelHow a coffee feels in the mouth or its apparent texture, a tactile sensation : A major component in the flavor profile of a coffee, it is a tactile sensation in the mouth used in, chocolate-coated nut, toffee and a moderate, green apple acidic impression.



Food 4 Farmers is a great organization that deserves a whole lot of shine. We donate to them on an annual basis and are proud to support a cause that invests in the communities that provide the world with delicious coffee. Check out our blog and learn more about Food 4 Farmers, the great work they do, and their latest agroforestry collaboration.
---
September 30, 2020

Sumatra Dry Process Gunung Tujuh – Intense dry process cup profile, fig bar filling, dried date, sarsaparilla soda, natural dried fruits, bean pie, earth-toned underlay and rounded mouthfeel.

Nicaragua Dry Process Acopio Suyatal – Weighty texture lends to notes of strawberry milk and berry sauce, accents of tree nut and a fruit toffee flavor in the finish, appealing chocolate roast flavors when roasted dark.

Burundi Kiganda Murambi Station – A well-developed sweetness of turbinado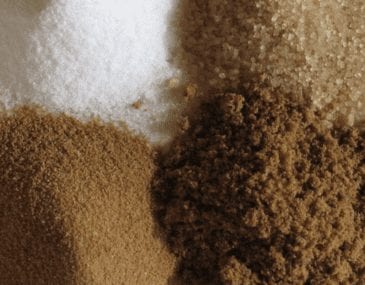 Turbinado sugar, also known as turbinated sugar, is made from sugar cane extract. It is produced by crushing freshly cut sugar cane; the juice obtained is evaporated by heat, then crystallized. The crystals are spun and sucanat sugars, accented by dried black currant, grape, and tamarind, topped off with a hint of Earl Grey in the aftertaste. Good for espresso.

Colombia Inzá Veredas Vecinas – A balanced framework of raw sugar and cocoa bittering, marked by accents of roasted tree nuts and baking chocolate aftertaste. A great dark roast, dual-use coffee! Good for espresso.

DIY Moka Java Blend Sample Set – The Moka Java blend is probably the most widely produced blend in the world, and certainly the oldest. We've grouped together our own coffees to make classic or contemporary versions of this old standby.


While we receive our final Nyeri coffees, the 2020/21 harvest is about to commence.
Farmers from Nyeri are reporting steady rains during the wet season, though flowering wound up on the lower side, which means less coffee.
Overall, weather patterns are much more favorable compared to last year.
Last year's crop cycle was generally low, affected to some degree by climate-related, fungal infections like Coffee Berry Disease

Abbreviated as CBD: A fungal disease that results in cherry dying and dropping to the ground before it is ripe.: A fungal disease that results in cherry dying and dropping to the ground before it

("CBD").
The new harvest is expected to get underway in Nyeri around mid-October and we will start to cup the fruits from these harvests in the beginning months of 2021.