Our monthly digest from the Sweet Maria's Email list, announcing new coffees, new content and new events!
May 2021 offerings are all listed here for your reference. If you want to receive emails about our arriving coffee, events, product and news, sign up for our emailer.
---
April 2, 2021

TimorTimor-Leste (East Timor) is a tiny island between Australia and Sulawesi, annexed by Indonesia and liberated in a referendum several years ago. Small scale coffee farming was jump-started... ...more Leste Goulala Village – Goulala has a well-balanced flavor profileFlavor Profile implies a graphical impression of a particular coffee, whether it be an artistic portrait or data graph of the perception of flavor compounds. In the case... ...more, sugar in the raw sweetnessSweetness is an important positive quality in fine coffees, and is one of five basic tastes: Sour, Sweet, Salty, Bitter, Savory (Umami). In coffee, sweetness is a highly... ...more, moderate bittering bass notes, pistachio, almond meal, chocolatey dark roasts, and a mild acidic impression. Good for espressoA small coffee beverage, about 20 ml, prepared on an espresso machine where pressurized hot water extracted through compressed coffee.: In its most stripped-down, basic form, this is... ...more.

Sulalwesi Toraja Pulu Pulu – A stand-out SulawesiSulawesi coffees are low-acid with great body and that deep, brooding cup profile akin to Sumatra. The coffee is sometimes known as Celebes, which was the Dutch colonial... ...more coffee, refined sweetness and brilliant acidity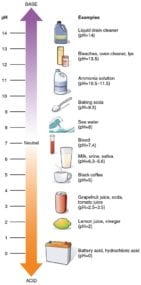 Acidity is a positive flavor attribute in coffee, also referred to as brightness or liveliness. It adds a brilliance to the cup, whereas low acid coffees can seem... ...more, aromatic clover honeyIn coffee, honey-like sweetness is often found, but we use terms such as refined honey (highly filtered and processed) as opposed to raw honey rustic honey sweetness. This... ...more, clean and bright hints of mandarin orange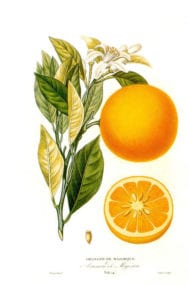 Orange aromatics and flavors are prized in coffee, whether they take the form of sweet orange flesh and pulp, or orange peel. Orange flavors or aromatics can range... ...more and citrus pith, and a sweet finishSimilar to aftertaste, but it refers to the impression as the coffee leaves the palate. Aftertaste is the sensations gathered after the coffee has left the mouth. We... ...more.

BrazilBrazil is a coffee giant . As Frank Sinatra sang, "they grow an awful lot of coffee in Brazil".: Brazil is a coffee giant . As Frank Sinatra... ...more Dry ProcessDry process coffee is a method for taking the fruit from the tree to an exportable green bean. The whole intact coffee cherry is dried in the sun... ...more Sitio Senhor Bom Jesus – There's so much flavor packed into the medium roasts, fruitedIn some coffee taster's lexicon, "fruity" means the coffee is tainted with fruit, and "fruited" means a coffee is graced by positive fruit notes. We don't exactly see... ...more chocolate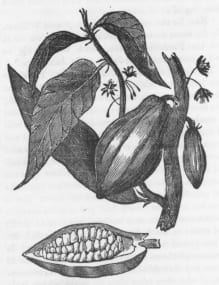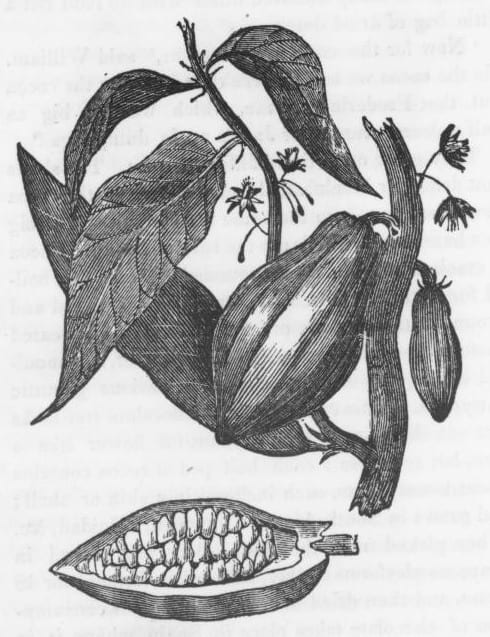 A general flavor or aroma term reminiscent of chocolate. But what type? Usually described with more specifics.: Chocolate is a broad, general flavor or aroma term reminiscent of... ...more, nutty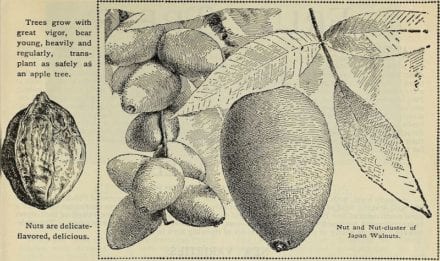 Nutty is a broad flavor term, reminiscent of nuts ... but what kind exactly?: Nutty is a broad flavor term, reminiscent of nuts. It is tied intrinsically to... ...more sweetness, carob, creamyCreamy is a mouthfeel description indicating thickness and soft, rounded texture. See also buttery. ...more cocoa butter, peanut toffee and sesame sweets. Good for espresso.

BurundiBurundi coffee bears resemblance to neighboring Rwanda, in both cup character, but also the culture surrounding coffee. Burundi is a small landlocked country at the crossroads of East... ...more Kazoza N'Ikawa Coop Lot 2 – Such a sweet coffee across the recommended roast spectrum, sugar cane juice, a sachet of clove powder and all spice, black currant tea, and an aromatic note of orange on the nose.

Brazil Dry Process Pedra Branca – Robust cocoa roast flavors are matched by unrefined, molasses-like sweetness, palm sugar, freeze dried fruit accents, and rum candy in the aroma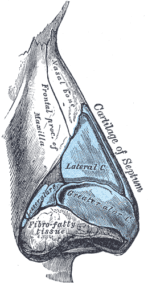 Aroma refers to sensations perceived by the olfactory bulb and conveyed to the brain; whether through the nose or "retro-nasally": The aromatics of a coffee greatly influence its... ...more. Good for espresso.

Burundi Dry Process Kibingo – Cooked fruit and wheat flavors that bring to mind raspberry pie, hints of barley malt syrup and dried prune. Soft acidity and bittersweetBittersweet is from the language of chocolate, and describes the co-presence of positive bittering compounds balanced by sweetness. It is directly related to caramelization, but has inputs from... ...more at Full City, a note of dark cacao bar with crisped rice.
---

Sweet Maria's customer, David Almond cooked up this minimal and functional kitchen coffee roasterA machine for roasting coffee. Or the person operating it! The basic requirements for a coffee roaster are a heating element that gets suitably hot and a mechanism... ...more. Sure, chaffChaff is paper-like skin that comes off the coffee in the roasting process. Chaff from roasting is part of the innermost skin (the silverskin) of the coffee fruit... ...more and smoke are free to roam but it's pretty awesome considering you can probably build one for a few bucks in under an hour. This is actually an upgrade from David's original invention that roasted half the amount. Check out our blog post and video to see how this machine was born.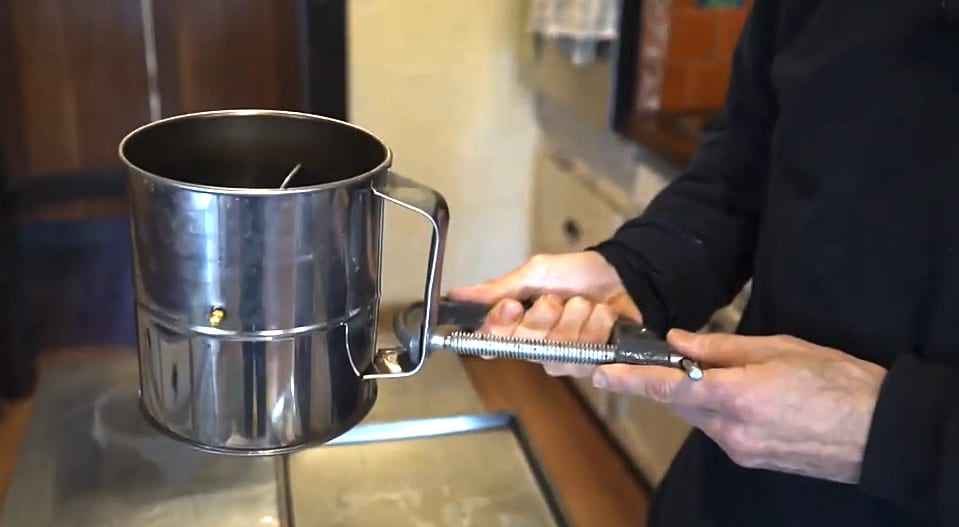 We added a limited supply of Liquid Amber to the list today but it's not a lot so we apologize if it's sold out by the time you read this. We care a lot about he quality of coffee that goes into this blend and have located a very high-quality Indian monsooned coffeeA method of ageing coffee in India where the unroasted coffee is exposed to humid monsoon winds.: Monsooned coffees are stored in special warehouses until the Monsoon season... ...more (one of Liquid Amber's ingredients). We should have it and a healthier stock of Liquid Amber around early Summer.
---
April 7, 2021

Timor Leste Dry Process Kailitlau – Bold dry process character, berry aromatic hints with palm sugar sweetener underneath, opens up to freeze dried mango, natural dried apricot, and date.

PeruPeruvian coffees have Central American brightness but in a South American coffee flavor package overall. The good organic lots do have more of a "rustic" coffee character.: Organic... ...more Huabal Ancelmo Guevara – Toasted sugars, accents of apple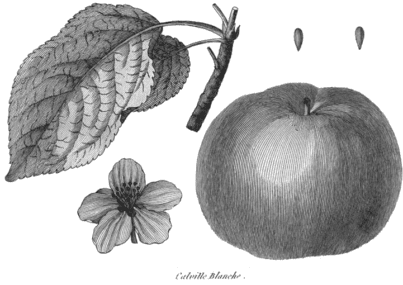 An acid that adds to favorable perceptions of cup quality; malic acid often adds apple-like acidity, and perhaps other taste aspects recalling apples. Malic acid is yet another... ...more, walnut, and brown butter, acidity signals tartaric-type fruits. Dark roasts are well-balanced by bittering bass notes and subtle fruited sweetness.

East Africa Sample Set – High caliber coffees in their own right, the East Africa Sample Set emphasizes flavor diversity found in the coffees from the neighboring countries of Burundi and RwandaA Bourbon cultivar variant from Rwanda and Burundi. Bourbon coffees are named for the island in the India Ocean where French colonists grew it. Some history from the... ...more.
---

Want to know what coffees are scheduled to land on our offerings page this month? Check out the April edition of our Green Coffee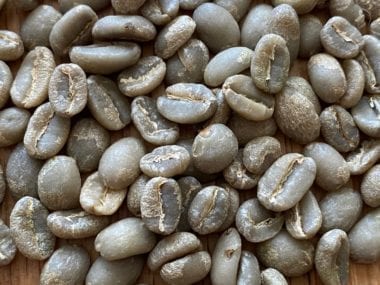 Green coffee refers to the processed seed of the coffee tree fruit. Coffee is a flowering shrub that produces fruit. The seeds of the fruit are processed, roasted,... ...more Outlook. You should take a look if you have been curious about Liquid Amber, Africas and Guatemalas.
---

Our current offerings from Flores are balanced and mellowA general primary-to-secondary post gustatory flavor characterization, often called "rich" or alternately "smooth" Coffee that has been hanging out in the warehouse, but not really helping out with... ...more with nice chocolate and spice notes. Check them out along with our article about Flores and it's coffee.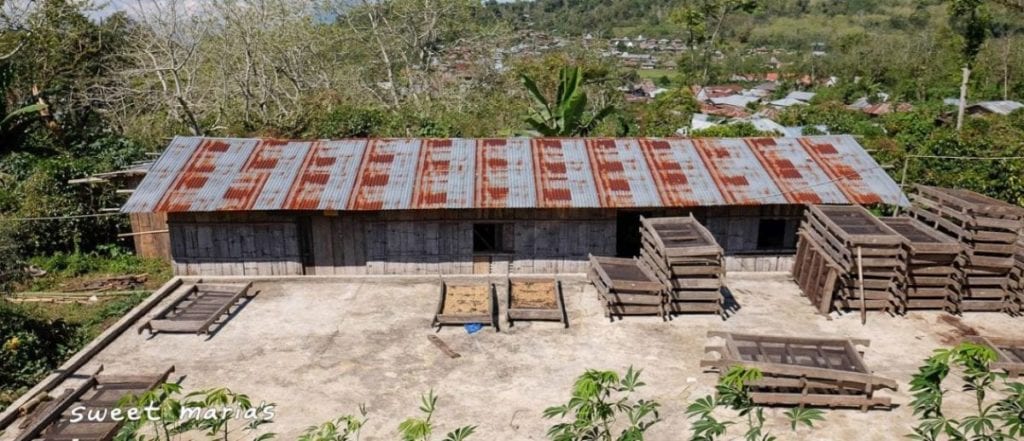 ---
April 9, 2021

Timor Leste Dukurai Loiludo – Crowd pleasing brew, molasses and rice syrup sweet notes, accented by roasted nut, and chocolate bittersweets like cacao nibs, hazelnut chocolate, and cocoa powder. Good for espresso.

FloresFlores is an Indonesian island, and as a coffee bears more resemblance to the coffees of Timor-Leste, New Guinea and Java than to the wet-hulled coffees of Sumatra... ...more Gunung Waja Mala – Waja Mala has a bran muffin aspect in aroma, with flavors of turbinado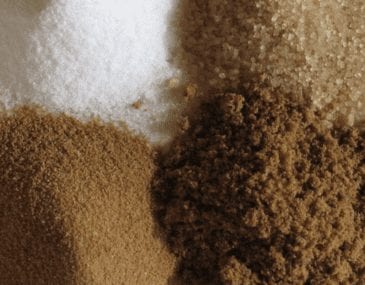 Turbinado sugar, also known as turbinated sugar, is made from sugar cane extract. It is produced by crushing freshly cut sugar cane; the juice obtained is evaporated by... ...more sugar, walnut, cinnamon stick, a subtle earth tone, and the bittersweetness of flourless chocolate torte.

Sulalwesi Enrekang Angin Angin – Honeyed sweetness, herbalA flavor descriptor in coffee reminiscent of herbs, usually meaning aromatic, savory, leafy dried herbs. Usually, more specific descriptions are given, whether is is a floral herb, or... ...more accents, moderate acidity, flavor notes of Russian tea cakes, orange, clove, Earl Grey, lemon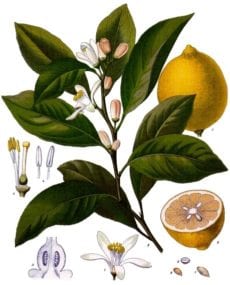 Lemon notes, as well as other related citrusy flavors or acidities, are prized in coffee. These usually express themselves as a bright accent in the cup, or aromatic... ...more, horehound and licorice root.

Java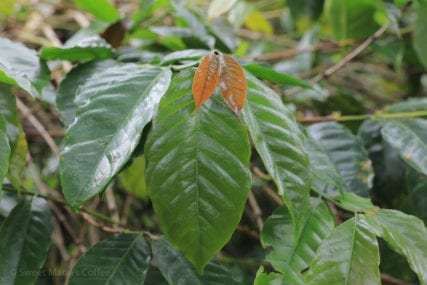 There are several types of Abyssinia, but they are not from Ethiopia but rather Indonesia. Abyssinia 3 = AB3. PJS Cramer, a Dutch plant researcher, introduced this variety in 1928,... ...more Wet Hulled Parahyangan – Finds parity with Lintong coffees, mossy aromatics, foresty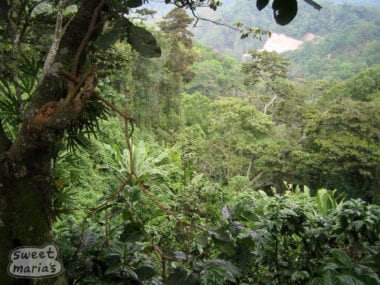 A flavor found in rustic Indonesia coffees, wet-hulled types from Sulawesi and Sumatra in particular, reminiscent of a walk in the woods.: A flavor found in rustic Indonesia... ...more 'green' notes, herbaceous, earthyEarthy is a flavor term with some ambivalence, used positively in some cases, negatively in others.: Sumatra coffees can have a positive earthy flavor, sometimes described as "wet... ...more hints of brown rice syrup, roasted barley, tobacco leaf, cedar, and bread malt.

Sulawesi Wet Hulled Toraja Sapan – ComplexThe co-presence of many aroma and flavor attributes, with multiple layers. A general impression of a coffee, similar to judgments such as "balanced" or "structured" ...more wet-hulled flavors at a wide roast range, unrefined sweetness, herbal aroma, hints of candied yam, overripe banana, citrus pith, woodyGenerally a taste defect from age; old green coffee, perhaps yellowing in color. This is due to the drying out of the coffee over time, and as the... ...more sugar cane stalk, layers of cacao and fig.
---

For years I have thought that if Sweet Maria's ever stopped selling coffee, we should go into the bag business. People love bags! So many types of bags from paper to plastic to cloth to burlap – and so many things to put in them!

Of course, I jest. But basically as a re-packager of unroasted coffee – taking coffee from a very big 60kg or 70kg bag and putting it in little bags – we spend a lot of time thinking about bags. The current zip bags we use are #4 recyclable, and are sturdy enough to be re-used, washed and re-used again quite a few times. That is what I do.

But for some time now, we have been looking for biodegradable bags with a zip and the options have not been good. But that is changing and we hope to start introducing biodegradable bags for some of the smaller sizes of coffee. For larger sizes, our focus is on more durable bags that provide good barrier protection for coffee and are easily re-used.

– Maria

Brewing coffee is simple right? Coffee…water. Pour water. Drink. But then you realize it tastes better when you pour for 3 minutes instead of 1 and then you notice how you get different notes from your ceramic dripper compared to your Aeropress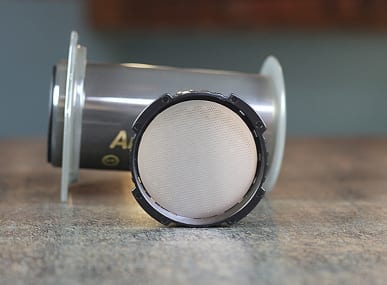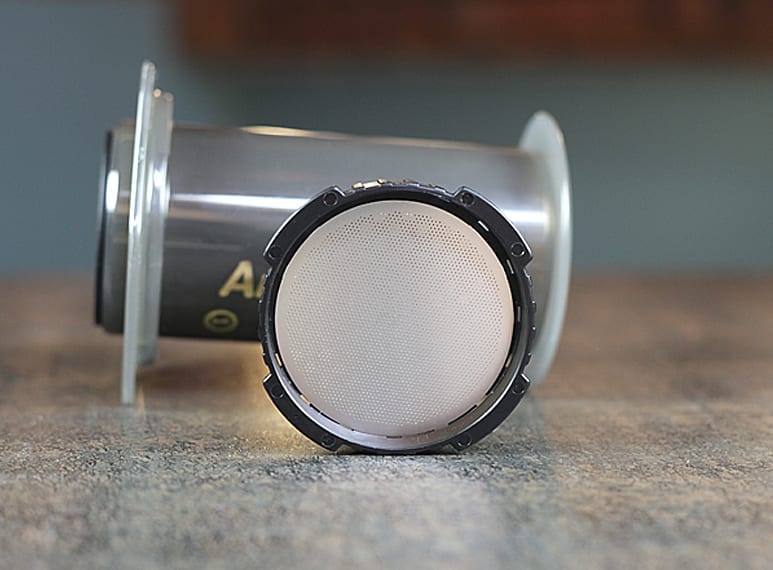 A portable coffee brewer that makes a unique dense brew, somewhat similar to an Americano.: The Aeropress looks like a giant syringe: coffee grounds are in the bottom,... ...more. You get the point. Check out our Coffee Brewing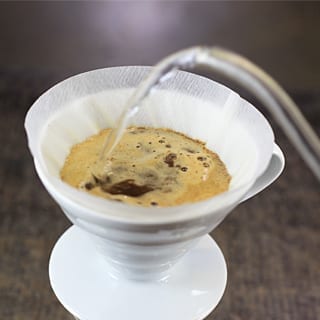 The process of making an infusion of water and roasted, ground coffee. In the most basic sense, hot water is added to coffee ground to produce a drink.... ...more Framework page for general recipes for your favorite brewing techniques.
---
April 14, 2021

SumatraIndonesians are available as a unique wet-hulled or dry-hulled (washed) coffees. Giling Basah is the name for the wet-hulling process in Bahasa language, and will have more body... ...more Mandheling-Aceh Triple-Pick – RusticA general characterization of pleasantly "natural" flavors, less sophisticated and less refined, but appealing. : What is Rustic? This is a general term we came up with... Dried... ...more sweetness, herbal and earthy accents, a layered chocolate roast tasteThe set of flavors that result from the degree-of-roast.: Roast Taste is a term we started to distinguish it from "Origin Flavor". We use the "roast taste" term... ...more unfolds to rustic sorghum syrup, date sugar, and mossy, earth-toned aroma. Good for espresso.

GuatemalaGuatemalan coffee is considered a top quality coffee producer in Central America. Due to our proximity to Guatemala, some of the nicest coffees from this origin come to... ...more La Libertad Finca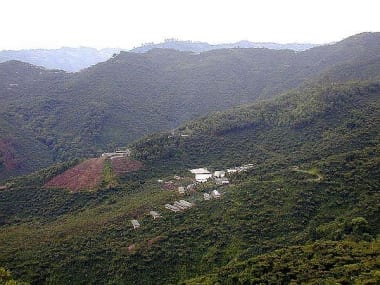 Spanish 101: Finca is the Spanish word for farm. Sometimes the term Hacienda is used to imply an Estate, which would mean the farm has its own wet-mill.... ...more Terrazas – Our first new cropRefers to fresh shipments of green coffee within the first month or two of the earliest arrivals ... not quite the same as Current Crop, which means the... ...more Guatemala offers balanceSuggests a harmony and proportion of qualities, and implies mildness since no one quality dominates.: Balance is both an obvious and slippery taste term. It implies a harmony... ...more, refined sweetness, and versatility, notes of light brown sugar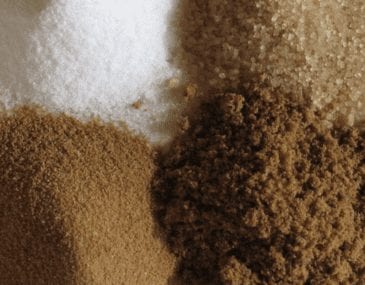 Brown sugar is a type of sweetness found in coffee ...a sweetness characterized by a hint of molasses, yet quite refined as well. Since Brown sugar of the... ...more, caramel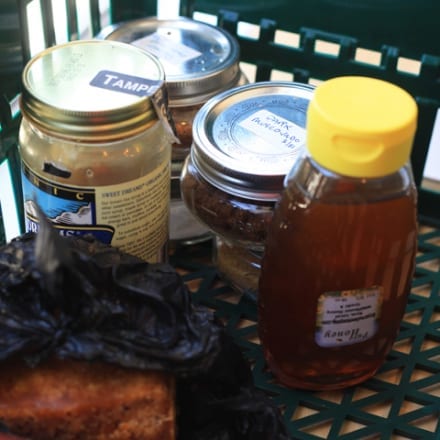 Caramel is a desirable form of sweetness found in the flavor and aroma of coffee, and is an extension of roast taste. Extremely light or dark coffees will... ...more, chocolate bittersweets, dried apple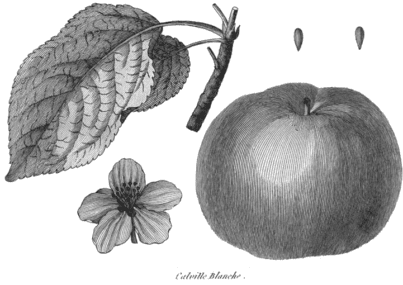 Apple-like flavors in coffee can take on many different forms. The more common ones we use relate to malic acid brightness, which can recall different apple types: green... ...more and raw hazelnut. Good for espresso.
---

They say "the perfect is the enemy of the good"… That comes to mind with our rollout of the Ecotact Troiseal bags for 20 Lbs of coffee. They are not perfect, and some say they aren't even good! But they are keeping your coffee from tasting like cardboard. That's good, isn't it?

In 2021 we know green coffee is best stored in a high barrier container to preserve quality. In an arid or humid environment, your coffee stored in a cloth bag is going to drop in quality within a couple months, maybe sooner. The coffee industry used to think a breathable bag was good for green coffee storage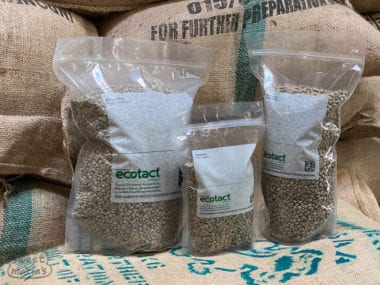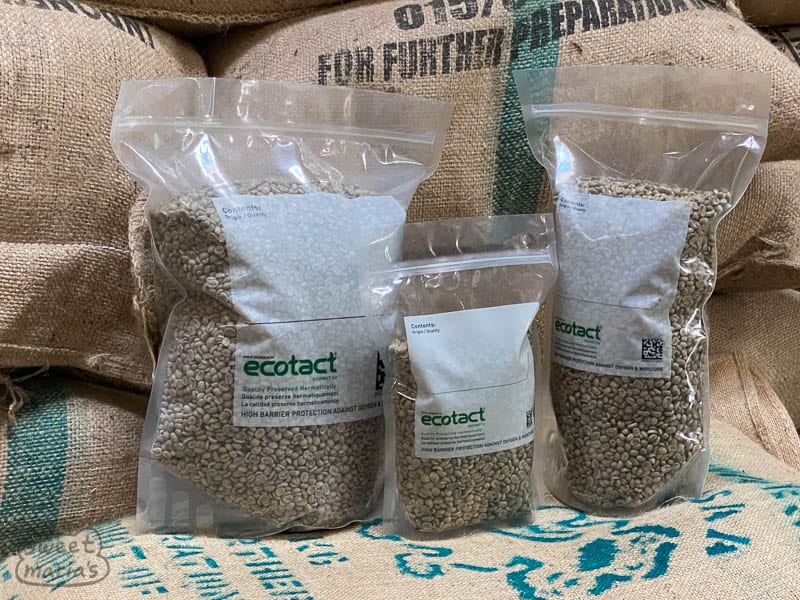 Green coffee is the dried seed from the fruit of a tree. In the past it was shipped in jute or sisal bags, which prevented coffee from becoming... ...more. We were all wrong!

You probably already have something around the house that offers great protection. Like glass! Glass is great.

The Troiseal bag will protect your larger orders of coffee as well, but it's proven to be a bit of a hassle to reseal. We actually do not recommend using the adhesive seal strips. We have proven that rolling the bag from the top and using a clip (like a binder clip) is an airtight seal. And you can expect your coffee to be protected and maintain ideal equilibrium. Green coffee doesn't need a valve like roasted coffee, nor does it need oxygen to be flushed out ( though it doesn't hurt).

We think the Troiseal works. But we respect that some people just prefer some other packaging. So If you order 20 Lbs and do not want the order shipped in the Troiseal bag, please email us at [email protected] right away and we can send it in our woven poly bag (with an inner liner zip bag).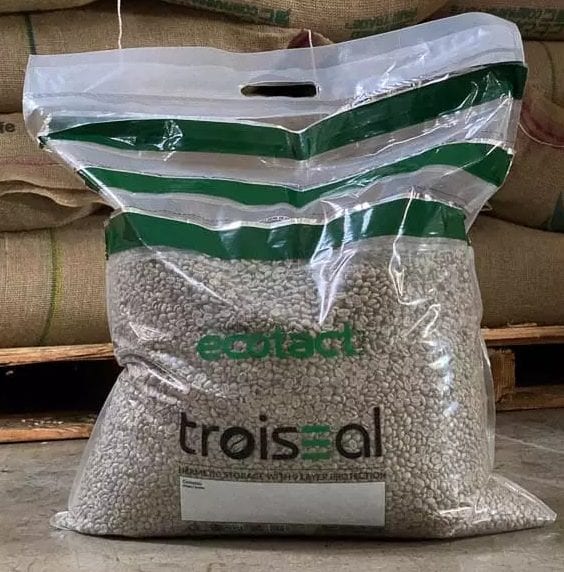 Deciding what roaster to purchase can be tough. We are here to help. Consider how much coffee you would like to roast, what your budget is, how much space you have to set up your roaster and if you are the perfectionist type. Knowing these personal facts can make choosing your next machine a breeze after reading our Home Roaster FAQ.
---
April 16, 2021

Peru Pueblo de Piñas – Exemplary of the flavor balance found in Peru, brown sugar is the underlying flavor tone, semi-sweet chocolate, hints of herbal tea and dried apple. Good for espresso.

EthiopiaEthiopia, formerly known as Abyssinia, or a coffee cultivar: Ethiopia, or more specifically the Empire under Haile Selassie,  was known as Abyssinia. The name is Latin, derived from... ...more Dry Process Taye Gedo – Complex fruit and wood spice aromatics, tamarind, dried berry and a bittersweet backdrop when roasted medium to dark. Stellar espresso blend component.

IndiaIndian coffees are under-represented in the coffee market: they are good balanced, mild coffees. You will find the pronounced body, low acidity and subtle spicy notes pleasing, and... ...more Robusta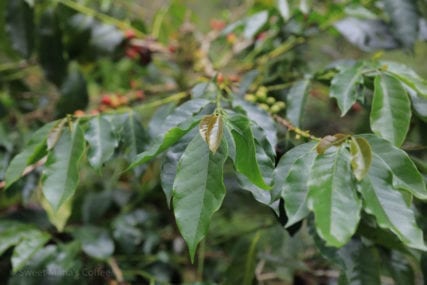 Ateng is a common name for Catimor coffees widely planted in Sumatra and other Indonesia isles.: Ateng, with several subtypes, is a common name for Catimor coffees widely... ...more PeaberryA peaberry is a green coffee "bean" that has a rounded form: Coffee is the dried seed from the fruit of a flowering tree - each fruit having... ...more – What RobustaRobusta usually refers to Coffea Robusta, responsible for roughly 25% of the world's commercial coffee. Taxonomy of Robusta is debated: some sources use "Robusta" to refer to any... ...more lacks in sweetness it makes up for in bold bittering roast flavors. Savory umami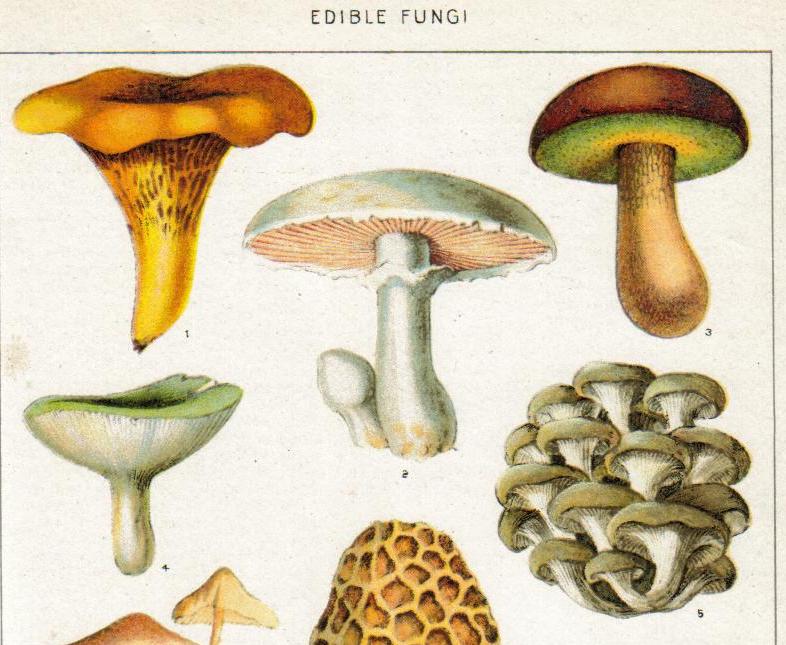 Umami is a Japanese word that has been adopted to indicate savory flavor and scent, and is considered by some as the 5th core flavor along with sour,... ...more notes hint at toasted barley, buckwheat pancake, roasted corn and brewers yeast. Good for espresso blending.

Brazil Pulp NaturalPulp natural is a hybrid method of processing coffee to transform it from the tree fruit to a green bean, ready for export. Specifically, it involves the removal... ...more FazendaFazenda is the Portuguese word for farm, hence it is the term used in Brazil. Fazenda is not a coffee-specific term. ...more do Sertao – Sugar-glazed almonds, baker's cocoa, and hints of sweetened almond milk. Dark roasts are blanketed in chocolate roast flavors. Good for espresso.
---

We are trying to make your green coffee buying experience even more enjoyable and want to know what you think about how we are doing things. If you have a minute, please fill out our survey. It's short and painless.
---

We pride ourselves on all the home roasting information we have to offer from videos, product descriptions to our tip sheets. Did you know you don't have to buy a coffee roaster to get a tip sheet? We offer them as PDFs for your printing pleasure. We even just added a new one for the Aillio Bullet.
---
April 21, 2021

Burundi Kabarore Commune Yandaro – Lighter roasts draw out potent aromatics, like whole clove and all spice, molasses sweetness, cola, and a brisk flavor of black tea with lemon. Good for espresso.

Rwanda Nyamasheke Gatare Peaberry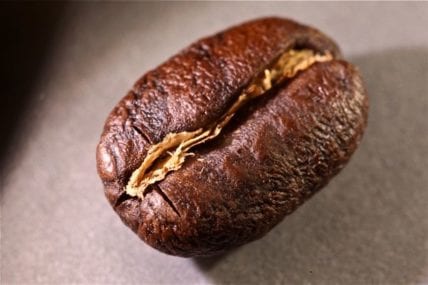 The Spanish-language term for Peaberry is the same for "snail". See Peaberry for more information on the single bean fruit of the coffee tree. A peaberry is the... ...more – Aspects of semi-refined sugars, fruited acidity, laced with hints of warming spiceA term indicating a spice blend with ingredients such as ginger, cinnamon, nutmeg, allspice, clove, anise pepper. While it is not exactly the same thing, warming spice blends... ...more, orange tea, and dried apple. Deep chocolate roast flavors with roasted dark. Good for espresso.

Moka Java Sample Set – The Moka Java blend is probably the most widely produced blend in the world, and certainly the oldest. We've grouped together our own coffees to make contemporary version of this old standby.
---

Have you had a chance to fill out our survey? It's pretty short and easy, we promise. Doing so will help us improve how we do things.
---

The Quest roaster is a bare bones, manual drum roasterA roaster with a rotating drum that provides agitation to the beans, while a heating element (typically either electric or gas) provides heat. The metal drum conducts heat... ...more that our Coffee Shrub customers like to use as a sample roaster. Quest user Maurice Nuñas recently released a great Quest handbook with roasting instructions, mods and roasting stages. Check out our short write up and links to the manual in our latest article.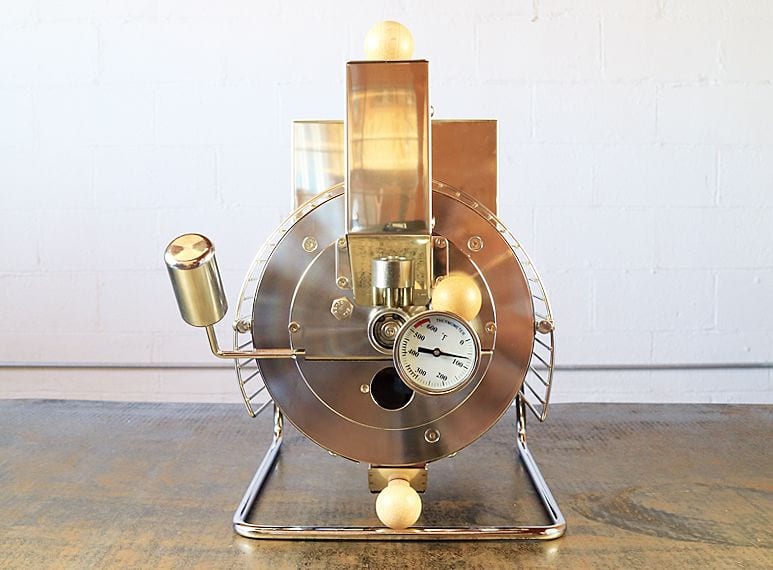 ---
April 23, 2021

Guatemala Huehuetenango Finca La Bolsa – Shows a refined balance of sweetness and bittering tones, honey glazed almond, milk chocolate, prailine nut, aromatic hints of almond cake and Baklava. Good for espresso.

Sulawesi Dry Process Topidi – Topidi dry process is intense with flavors of fruit leather, bittersweet cocoa, dried apricot, rustic prune and tamarind, with bodyAssociated with and sensed by mouthfeel, body is sense of weight and thickness of the brew, caused by the percentage of soluble solids in the cup, including all... ...more so thick you could cut it with a knife!

Flores Wawo Muda Washed – City+City+ roast is an ideal roast level that occurs roughly between 425 and 435 degrees Fahrenheit in many coffee roasters with a responsive bean probe where First Crack... ...more shows well developed sweetness, raw sugar and rustic dark chocolate, aromatic spots of chai spice and matcha tea, Mexican spiced cocoa.

Papua New GuineaPapua New Guinea (PNG) occupies the eastern half of the island it shares with the Indonesian province of Irian Jaya, part of Indonesia. The two primary areas for... ...more Norikori – Light roasts show a malty sweetness, tea flavor accents like mango Sencha, cascara coffee fruit tea, and jamaicaJamaica coffee can be excellent mild, lush coffee... sometimes. Like Kona and Puerto Rican coffee, it is soft, mild, clean and well balanced when it is good.: Ah... ...more. Darker roasts have a delicious chocolate blackberryBlackberry flavor in coffee sometimes relates to slightly more developed roast levels.: Blackberry is found as a fragrance, aroma or flavor in some coffees. I find that it... ...more flavor.

Ethiopia Tebe Taye SWPSWP means Swiss Water Process is a patented water filtration decaf method, not a chemical solvent method. The plant is in Vancouver, Canada. ...more Decaf – In a sea of decaf sameness, Tebe Taye offers a refreshing bit of difference. Look for rustic dried fruit, berry tones, a sappy pine note, bubble gum and dark pumpernickel bread. Good for espresso.

Brazil Café Condado SWP Decaf – Bold bittersweetness in the middle roasts, flavor notes consolidate to almond rolled in dark baking cocoa, cools to a light touch of cinnamon and smoked paprika. Good for espresso.
---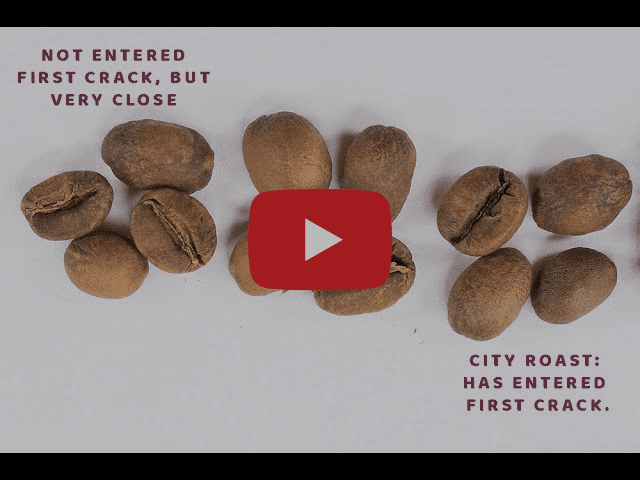 ---

The BehmorA popular electric drum roaster designed for home use, with variable batch sizes (from 1/4 pound to 1 pound) and a smoke-reduction system. It has been modified and... ...more coffee roaster has a setting that allows the user to toggle between two different drum speeds. How much of a difference does it make in your roast? Take a look at our classic article and video describing how they can affect coffee coming from your Behmor.
---
April 28, 2021

Sumatra Wet ProcessWet-processing starts by removing the outer skin of the coffee cherry with a machine called a pulper, then fermenting the remaining fruit (with green bean inside) in water... ...more Kerinci – Middle roasts yield a foundation of burned sugars and rustic chocolate roast flavors, accented by hints of custard, pumpkin, herbal notes of basil and dried sorrel, and surprisingly bright acidic impression.

Peru Huabal Santiago Tapia – Intoxicating aroma of fresh apricot and butteryA mouthfeel description indicating thickness and creaminess, and can also be a flavor description.: Buttery is primarily a mouthfeel description indicating thickness and creaminess. It indicates a high... ...more brown sugar, the cup rooted in balanced sweetness, moderate brightnessA euphemistic term we use often to describe acidity in coffee. A bright coffee has more high, acidic notes. : A euphemistic term to describe acidity in coffee.... ...more, and flavor notes of red apple, and pear accents.
---

Coffee is a crop. Crops are seasonal so it's normal to see coffees from different origins come and go on our offerings list. Did you find a new favorite and discover it was gone when you came back to our site to buy more. It happens. Check out our informative article on how to choose green coffee when your favorite is out of stock.
Our sample sets are all the coffee you probably want, curated into convenient bundles. We have a lot of choices from our standard sets, to espresso sets, to our DIY Moka Java set, Indonesia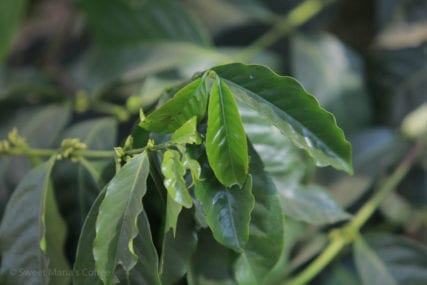 USDA is (obviously) the United States Department of Agriculture. USDA also had coffee plant breeding programs in the past and one variety they distributed to Indonesia and was... ...more set and many more.
---
April 30, 2021

Yes! Colombias are finally back in stock. Thanks for all your patience. We are as happy as you are to have these sugary-delicious coffees on our offerings page again.
Brazil Pulp Natural Pedra Branca – Balanced flavors of raw sugar, layered chocolate roast tones and nutty sweetness, hints of chocolate hazelnut spread, marzipan, and nut brittle. Good for espresso.

Burundi Mutambu Colline Migoti – Elegant as it cools, dark sweetness is the focus, with hints of baking spice, raisin, aromatic black tea, and moderate acidity that's toned down in darker roasts. Good for espresso.

ColombiaColombian coffee is highly marketed and widely available in the US. They have been largely successful at equating the name Colombian Coffee with "Good" Coffee. This is half-true.... ...more Inzá Veredas Vecinas – A framework of molasses sugars marked by hints of dried apple, walnut, and an aromatic almond note, dark chocolate with dark roast development and rounded mouthfeelUsually referring to mouthfeel, a sense of completeness and fullness: Usually referring to mouthfeel, a sense of completeness and fullness ...more. Good for espresso.

Colombia Urrao Valle de Penderisco – Brown sugar and roast bittering low tones open up to accents of red berry, date syrup, plum, sweetened cocoa, and black tea-likeA term used to describe coffees with light, tannic, slighly astringent mouthfeel and tea aromatics. We find it in some Rwandan flavor profiles, among others. ...more acidity that's somewhere between mild and moderate.

Colombia Urra Fray Moreno – This coffee is anything but 'neutral'! Berry-toned aroma, stone fruit accent of red plum, hints of mint and Yerba Mate, and a tangy-sweet pomegranate note that heightens acidic impression.

Colombia Urrao Finca San Carlos – The restrainedA descriptive term I use to communicate a well-structured, classic, clean flavor profile from a wet-processed coffee. This would be in opposition to coffees with exotic character, flamboyant... ...more sweetness opens up to perfumed honey as the coffee cools, Baklava pastry, honey cake, fresh fruited accent notes, raw panela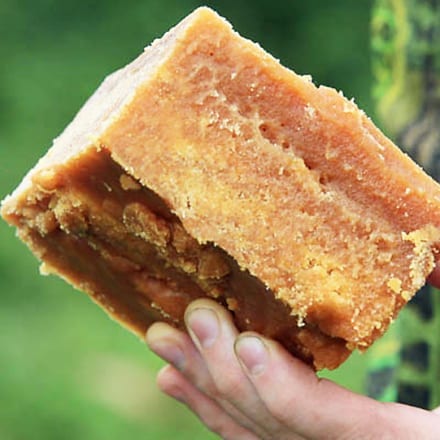 Panela is the minimally processed sugar with floral and vanilla accents: Found in Colombia (and noted to be best in Pitalito and Pedregal), Panela is tan-colored cakes of... ...more, dark stone fruits and more.
---
What's that you say? Four new Colombias isn't enough Colombia for you. OK then. Stay tuned. We have a lot more coming down the pipeline in May including a Colombia GeshaGesha is a long-bean Ethiopia selection with unique cup character.: Gesha (often wishfully misspelled as Geisha) is a long-bean Ethiopia cultivar selection with unique cup character. It is... ...more.
---