Coffee was introduced into India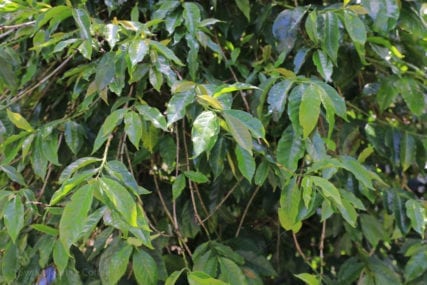 S-795 is a variety based on the " S-Line" coffees of India, and stands for Selection 795, It has a very fine cup, one of the best in Indonesia, but is not a high volume through the Chikkamagaluru (Chikmagalur) district when the first coffee crop was grown in the Baba Budan Giri Hills during 1670 AD. According to the article "Origins of Coffee", the saint Bababudan on his pilgrimage to Mecca traveled through the seaport of Mocha, YemenYemen has a coffee culture like no other place, and perhaps some of what we enjoy in this cup is due to their old style of trade...: Technically, Yemen is on the Asian continent (on where he discovered coffee. To introduce its taste to India, he wrapped seven coffee beans around his belly and got them out of Arabia. On his return home, he planted the beans in the hills of Chikkamagaluru, which are now named Baba Budan Hills in his honor.
Different types of Indian Coffee
India produces wet-processed and dry-processed coffees: dry-processed coffees are called "Cherry" and wet-processed arabicaArabica refers to Coffea Arabica, the taxonomic species name of the genus responsible for around 75% of the worlds commercial coffee crop.: Arabica refers to Coffea Arabica, the taxonomic species name of the genus responsible is called "Plantation Arabica", whereas wet-processed robustaRobusta usually refers to Coffea Robusta, responsible for roughly 25% of the world's commercial coffee. Taxonomy of Robusta is debated: some sources use "Robusta" to refer to any variety of Coffea Canephora, and some use is called "ParchmentGreen coffee still in its outer shell, before dry-milling, is called Parchment coffee (pergamino). In the wet process, coffee is peeled, fermented, washed and then ready for drying on the patio, bed, or a mechanical Robusta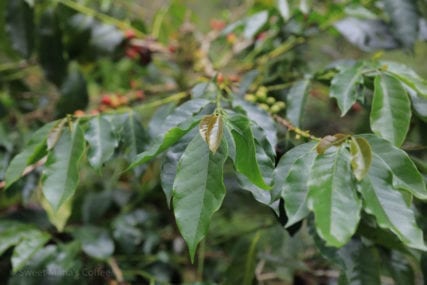 Ateng is a common name for Catimor coffees widely planted in Sumatra and other Indonesia isles.: Ateng, with several subtypes, is a common name for Catimor coffees widely planted in Sumatra and other Indonesia isles.."
The Monsooned coffeeA method of ageing coffee in India where the unroasted coffee is exposed to humid monsoon winds.: Monsooned coffees are stored in special warehouses until the Monsoon season comes around. The sides of the structure is a different story altogether! Potent, pungentRefers to an aggressive, intense aroma or flavor, often related to spices (pepper) or roast tastes. Pungent foods are often called "spicy", meaning a sharp or biting character, but not unpleasant. Bittersweet tangy roast flavors, and wild, these are great for those who like strong, deep, mustyOff aroma and flavor that reminds one of a dank, moldy closet. This flavor can hint at a dangerous coffee mold and should not be consumed.: Off aroma and flavor that reminds one of a flavors. Our reviews will give you an idea of what to expect.  From time to time, we also offer premium Indian Robusta for use in espressoA small coffee beverage, about 20 ml, prepared on an espresso machine where pressurized hot water extracted through compressed coffee.: In its most stripped-down, basic form, this is a working definition for espresso: A small blends on our Robusta page.
There is some commercial production of LibericaCoffea Liberica is a distinct Species in the Genus Coffea : Coffea Liberica is a distinct Species in the Genus Coffea originating in Liberia, West Africa. It is a tree-like form, with mild cup that coffee, a very tall tree-like line with softish cup character, lacking acidity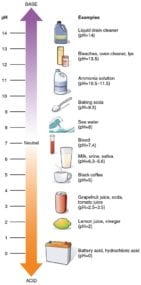 Acidity is a positive flavor attribute in coffee, also referred to as brightness or liveliness. It adds a brilliance to the cup, whereas low acid coffees can seem flat. Acidity can sound unattractive. People may, and tending to have poorly defined sweetnessSweetness is an important positive quality in fine coffees, and is one of five basic tastes: Sour, Sweet, Salty, Bitter, Savory (Umami). In coffee, sweetness is a highly desirable quality, and the green bean has. Some have processed these as naturals (dry-process) or pulp naturals to try to give them a more distinct flavor.
Harvest is generally November and February. The major coffee growing regionsCoffee is grown in a belt around the world - roughly from the Tropic of Cancer to the Tropic of Capricorn, and specialty coffee is grown generally from 1000 to 3000 meters above sea level.: are Karnataka (Mysore), Kerala (Malabar), and Tamilnadu (Madras).
–
Notes from a trip to India that Tom felt was both "delightful and appalling".